There's no denying that the best thing about Mid-Autumn Festival is getting to eat mooncakes. And the more decadent, the better. Here are our top choices of this year's most luxurious mooncakes, which we will be stuffing ourselves with – and no, we won't be counting the calories.
Spring Moon at The Peninsula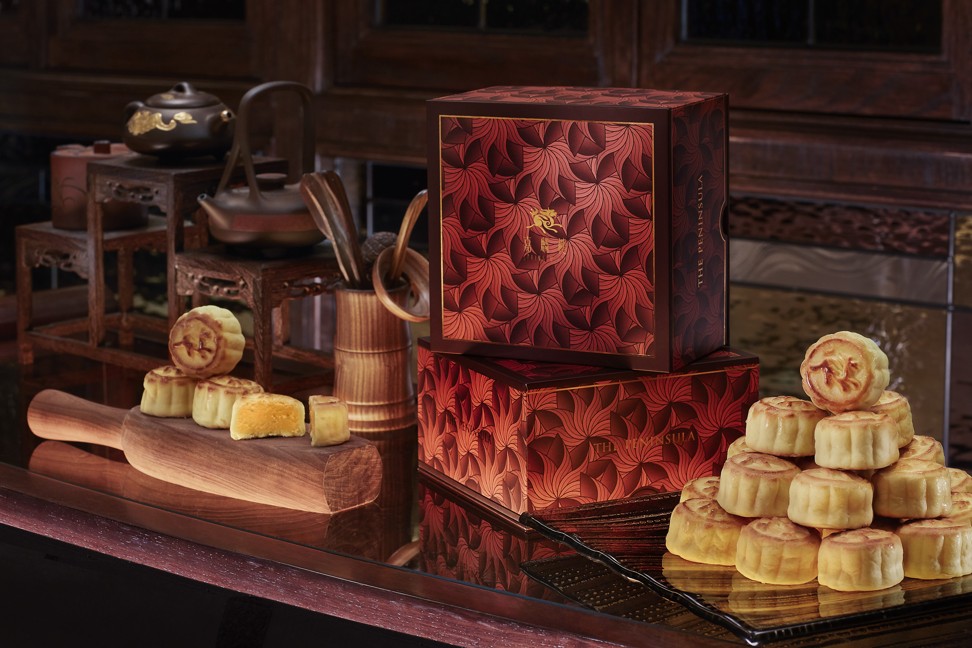 Spring Moon have undoubtedly been one of the city's most iconic mooncakes since they were first launched in 1986 – and it's not hard to figure out why. From their soft, custard filling to their delicate crumbly exterior, these limited-edition, mini-egg custard mooncakes are a real treat. Competition for these mooncakes is fierce, with supply running out fast each year.
11 favourite mooncakes with delicious creative twist
Mandarin Oriental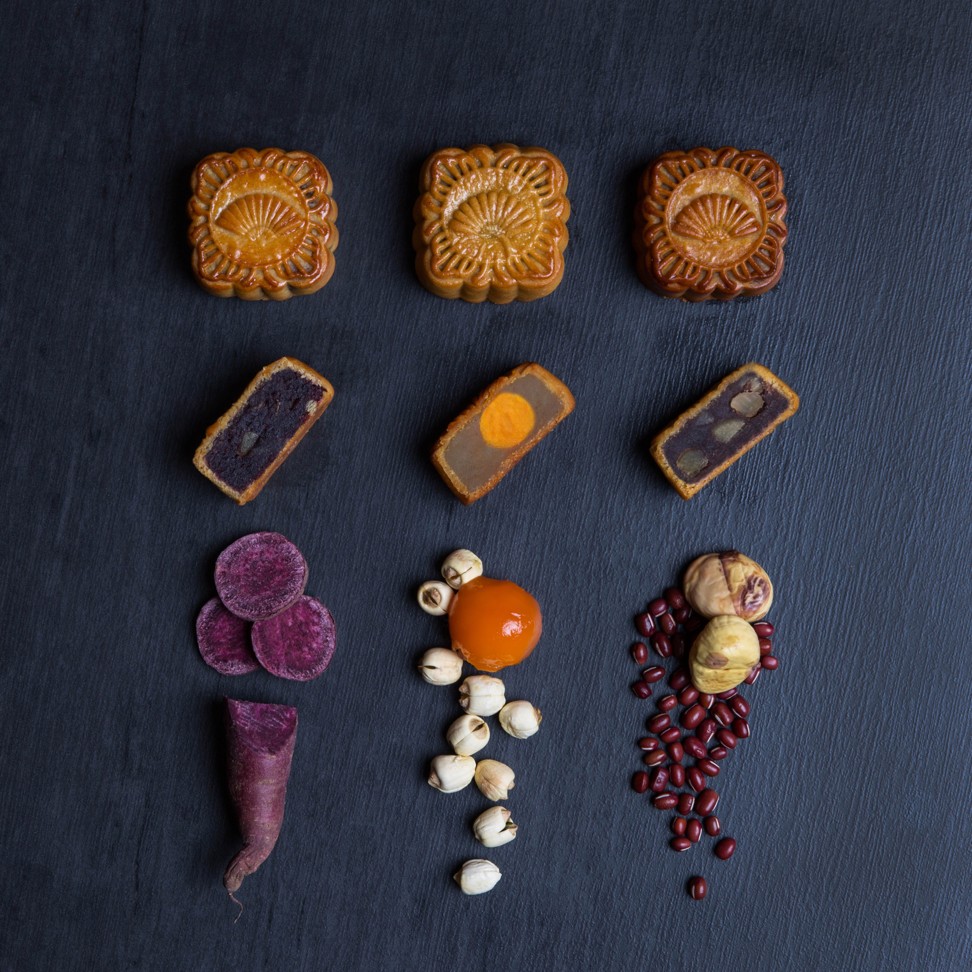 Mandarin Oriental is known for its attention to detail, and its latest mooncakes are no exception. This year, it is offering a mini-assortment option, featuring flavours like sweet potato, red bean chestnut and white lotus. They all come housed in a box fancifully shaped like a fan – Mandarin Oriental's signature motif.
The top 11 traditional mooncakes in Singapore
Tycoon Tann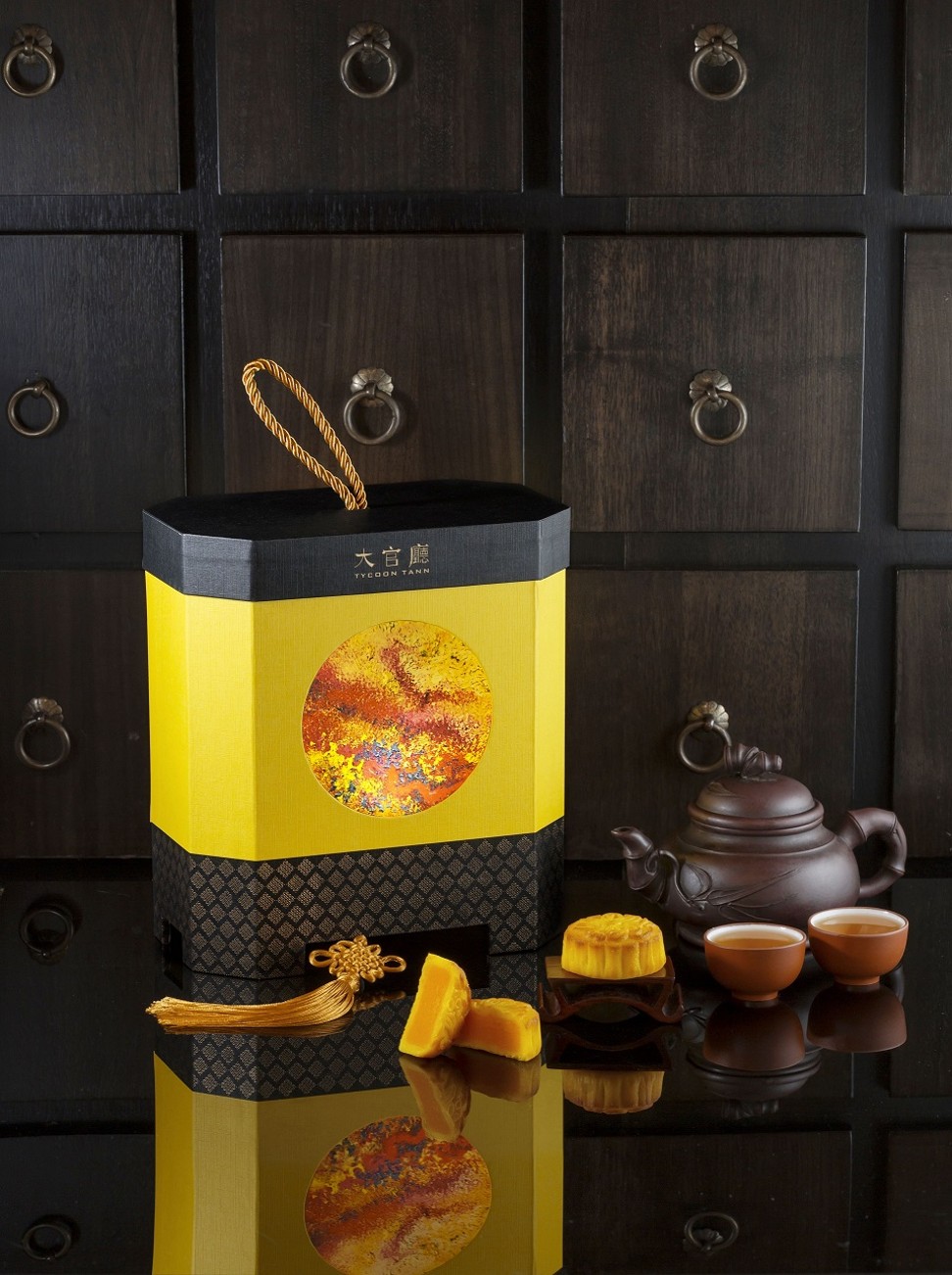 Tycoon Tann continues its tradition of collaborating with local artists for its mooncake box designs, which change every year. Last year, it showcased a mooncake box shaped like a traditional apothecary cabinet, with a little mooncake tucked in each drawer. This year, the restaurant has collaborated with Justin Y to create a limited-edition Lantern Mooncake Gift Box featuring his new art piece, "Fiesta". The box, shaped like a lantern, comes with an LED. When lit up, it can be used as a lantern during the festival – once you're done snacking on the egg custard mooncakes inside, that is.
Grand Lisboa Hotel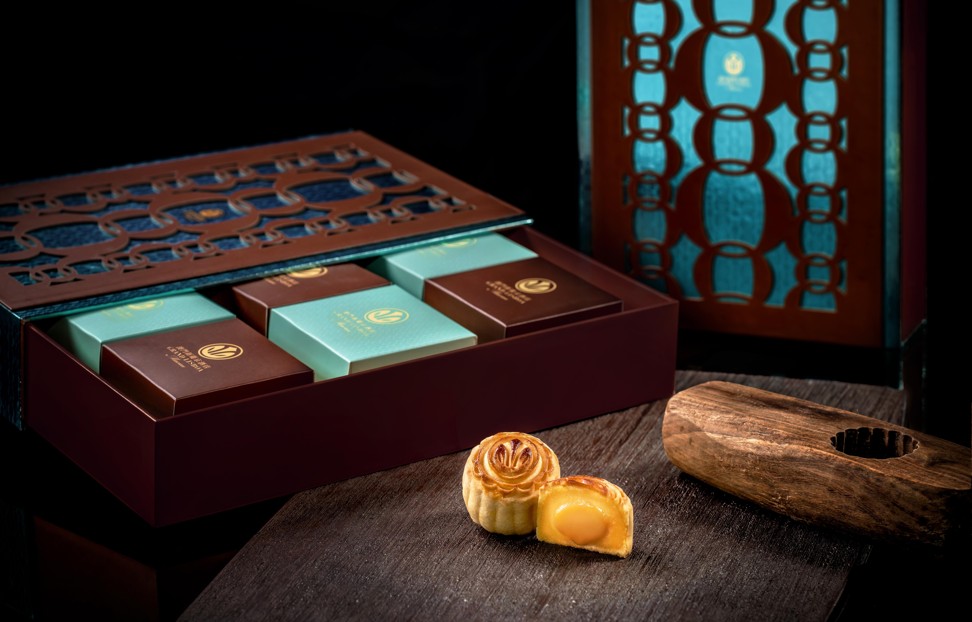 You know when you have three Michelin stars under your apron that there will be a lot of hype about your mooncakes. The 8's executive chef Joseph Tse and dim sum head chef Yah Wah Fai have teamed up to create a range of offerings, including lava custard mini-mooncakes. These mooncakes, which come in a metallic turquoise box, feature a soft filling complemented by a sturdier crust.
10 of the best places to try snow skin mooncakes in Singapore
Conrad Hong Kong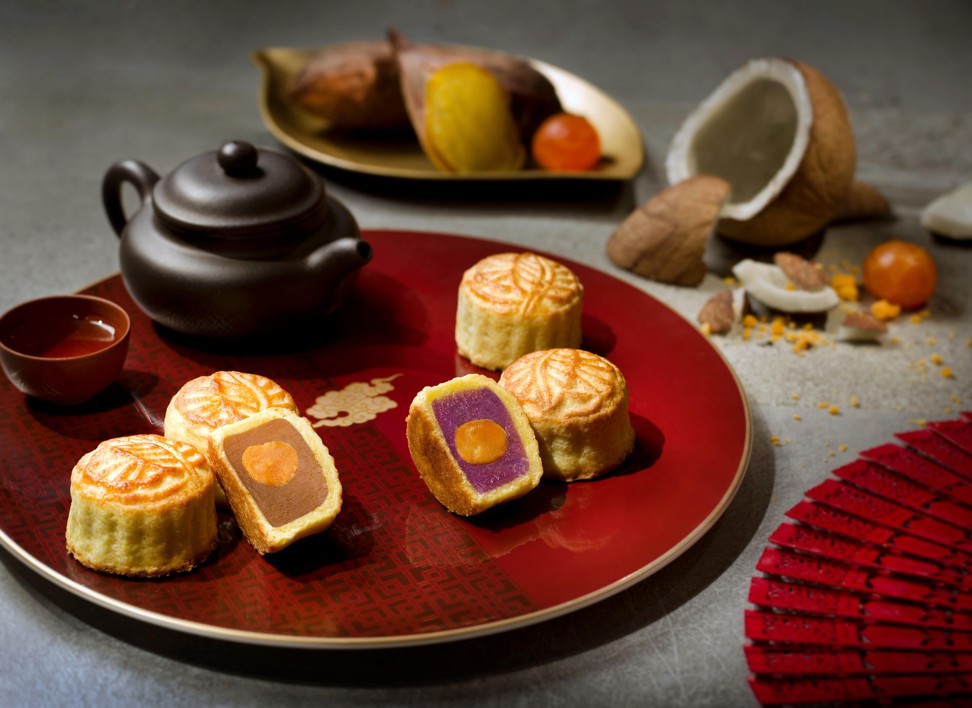 The Golden Leaf restaurant at Conrad Hong Kong debuts four new flavours this year as part of its luxury assorted mini-mooncakes: purple yam in coconut flavour, black sesame paste, charcoal-baked sweet potato, and red bean paste with mandarin peel. The mooncakes are presented in a lavish deep-red chest that resembles something from a fairy tale.
Duddell's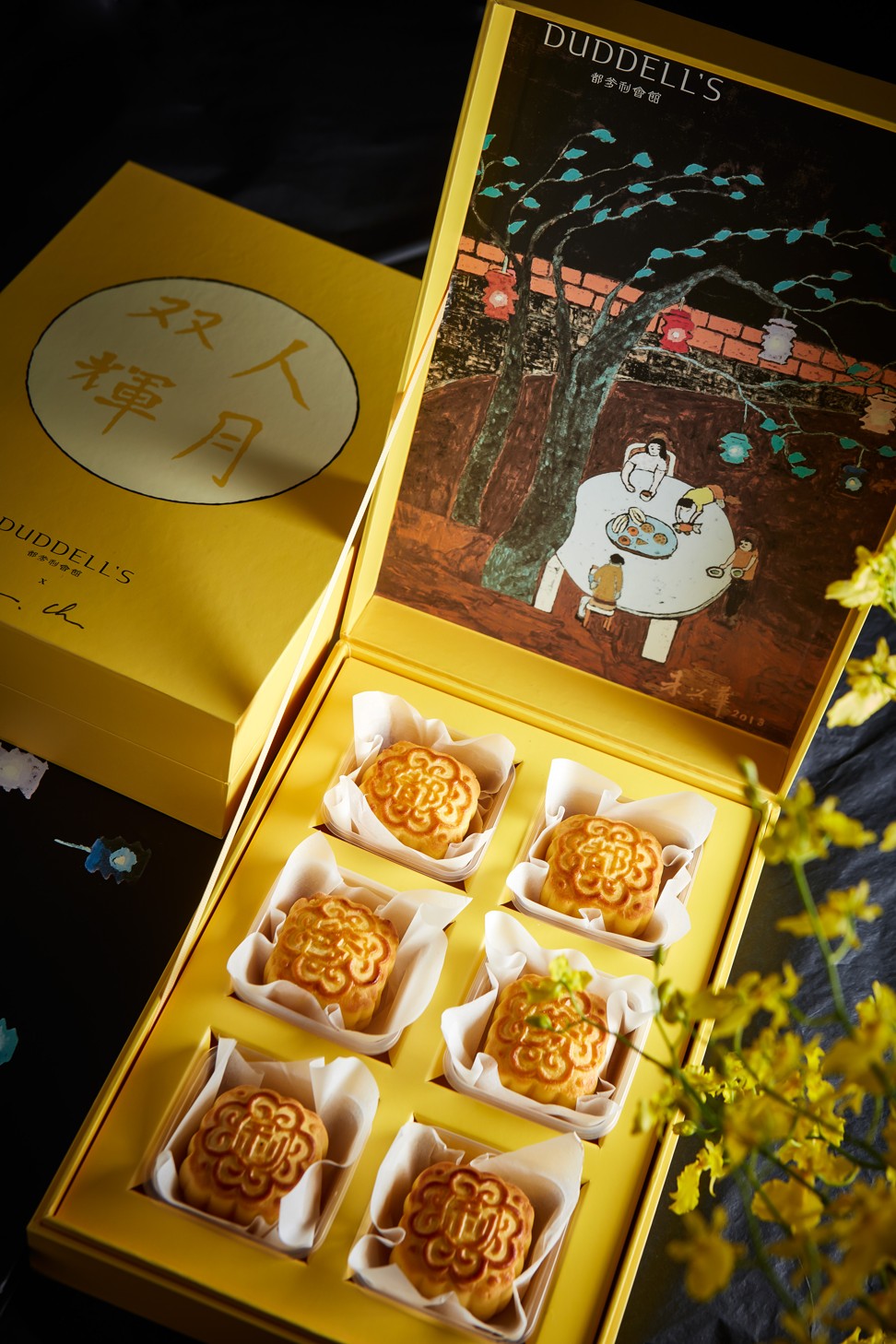 Another one of our favourites are the signature cream custard mooncakes from one Michelin-starred Duddell's. From its creamy interior to its golden exterior, the mooncakes are an absolute delight. The limited-edition mooncakes come with a whimsical illustration depicting a family gathering by local artist Chu Hing-wah, which is revealed when you open the box. This year, the mooncakes are wrapped in paper instead of plastic in an effort to cut down on plastic waste.
Six decadent mooncakes to indulge in during Mid-Autumn Festival
Island Shangri-La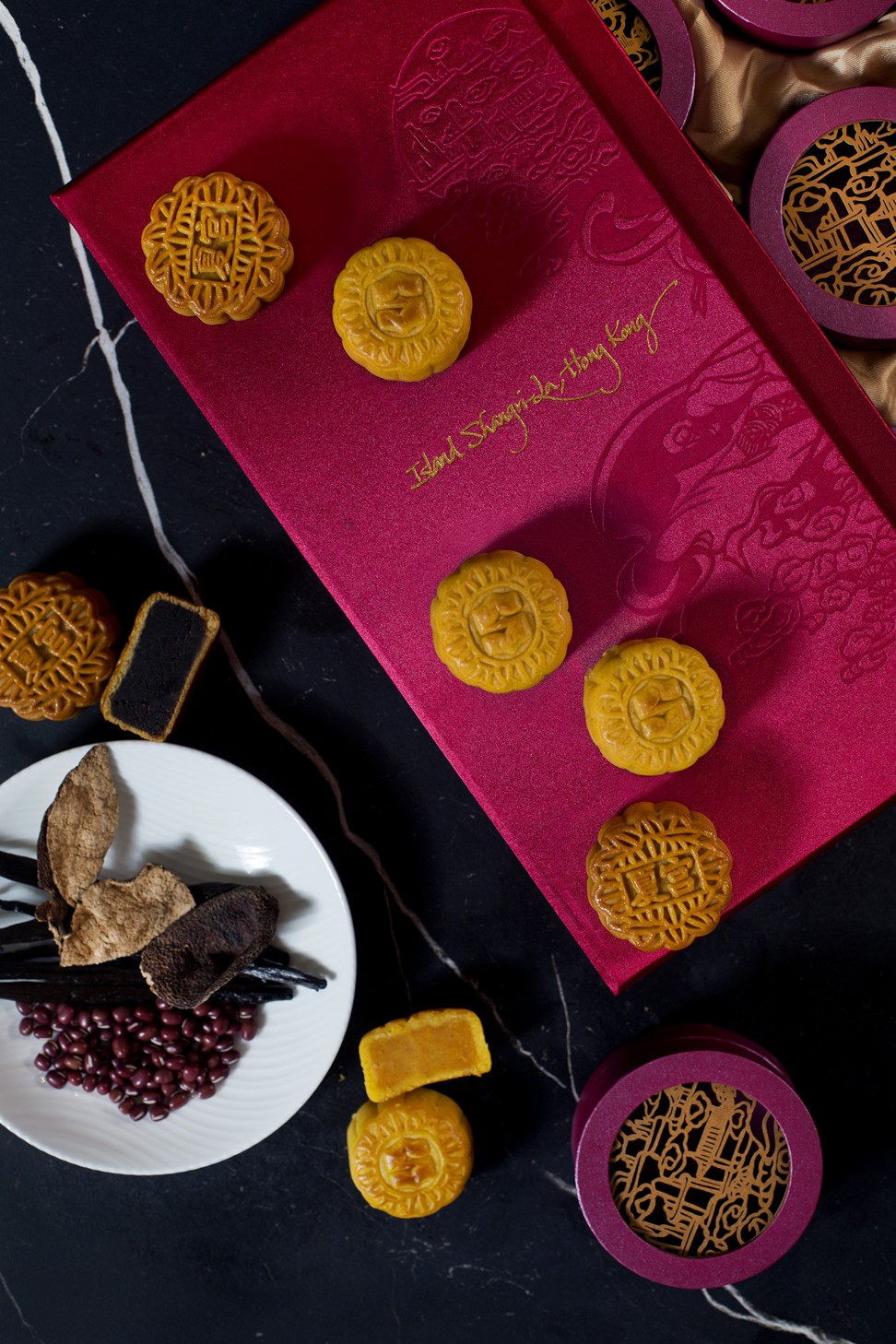 There are dried tangerine peels – and then there are decadent 60-year dried tangerine peels. Island Shangri-La is setting the bar high with its deluxe mini-mooncakes filled with creamy red bean paste and 60-year dried tangerine peels. Dried tangerine peels, called chen pi in Chinese, are favoured for their subtle citrusy flavour and are used in traditional recipes. Generally speaking, the older they are, the more valuable – and you can't beat six decades.
Want more stories like this? Sign up here. Follow STYLE on Facebook, Instagram and Twitter