When Stockholm received the European Green Capital award from the EU Commission in 2010, it became a role model for other cities looking to improve their standards, and earned its place as Europe's most ecological city – and it is not difficult to see why.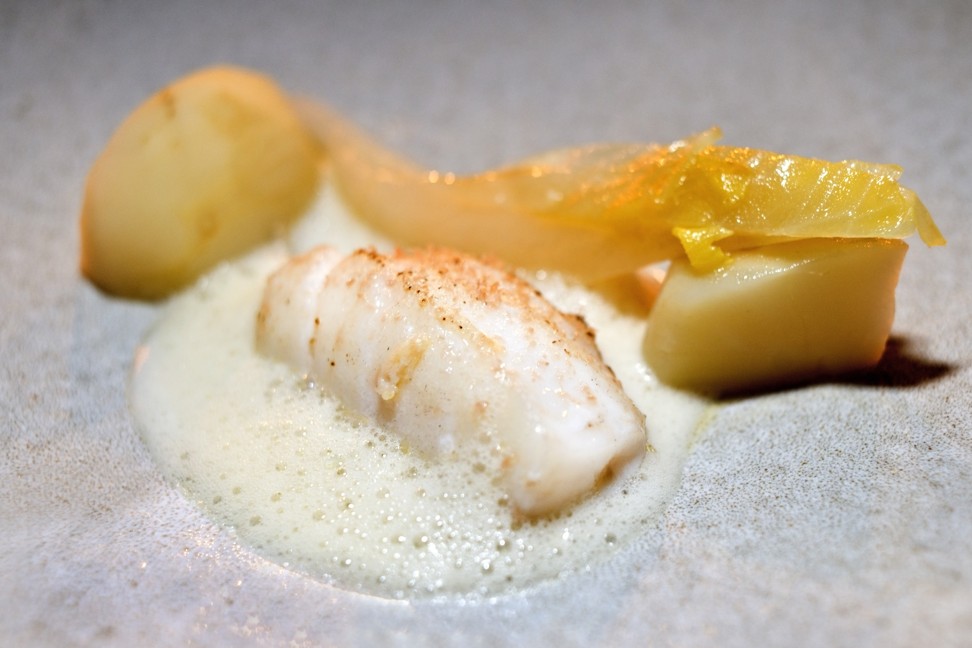 The city currently has the highest rate of organic food consumption in Europe. It also leads the way in recycling drinks cans and bottles, and is blazing a trail in the use of energy from sustainable sources (all trains and inner city buses run on biofuels). Ninety-five per cent of the population live less than 300 metres from green areas, and the city is working towards becoming fossil fuel-free by 2050.
5 sustainable swimwear brands made from ocean waste
This green movement has been rubbing off on visionary chefs, inspiring an all-embracing attitude towards sustainability. More chefs are now sourcing organic produce, buying locally, putting plant-based dishes front and centre and adopting sustainable practices in their restaurants, and are also finding new approaches to minimising food wastage – and are doing so in innovative ways and with delicious results.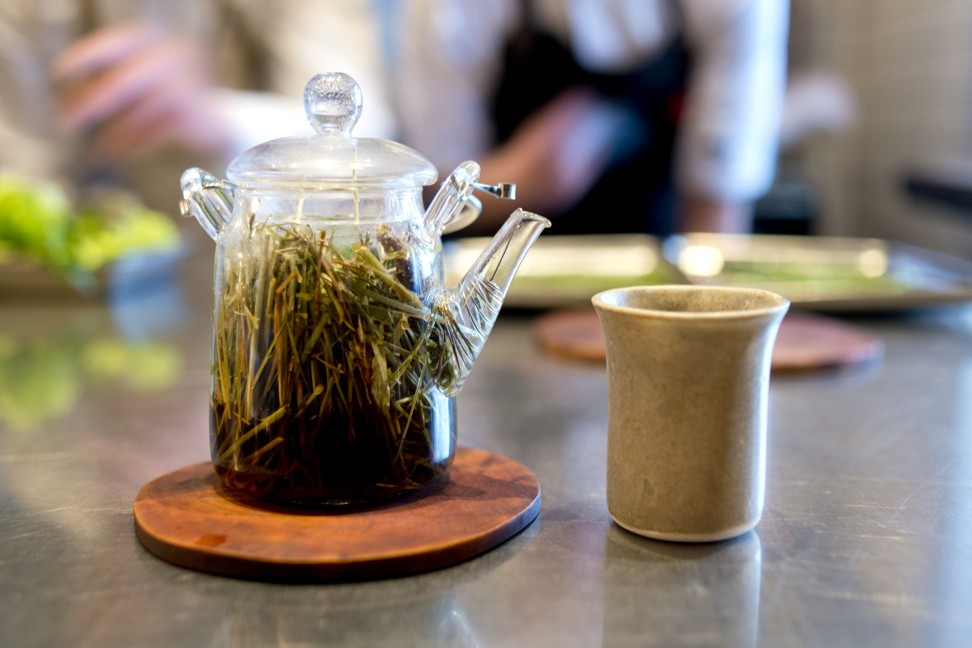 "Stockholm is one of the most sustainable dining cities in the world, on a par with Copenhagen and Oslo," says Lars Peder Hedberg, publisher of the White Guide, which has been awarding the Sustainable Gastronomy Awards since its inception in 2005. Last year, the leading restaurant guide in the Nordic region introduced two new awards to "recognise sustainability efforts at every step in the food chain" – a pre-plate award focuses on sourcing initiatives, and a post-plate award honours efforts to reduce waste and by-products of food consumption.
"Sustainability requires a holistic approach that covers sourcing, the restaurant's own operations as a whole [including staff policies and the sort of energy used] and how the restaurant deals with the remnants of the meal and the whole operation," adds Hedberg, who says that top chefs in Stockholm are "doing a great job" at promoting sustainability. "They understand the impact they have ... not only through their own operations but also as role models and influencers."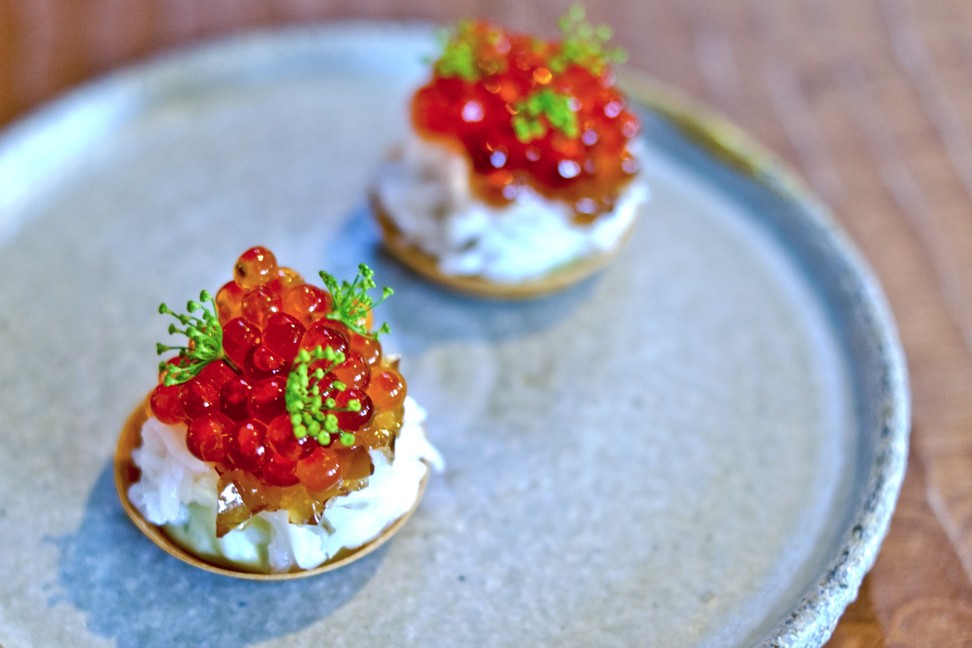 While many restaurants around the world talk about reducing food waste, in Stockholm, the chefs take concrete steps.
Raphael Duntoye: the chef who believes in sharing great food
On the northern part of Djurfarden, also dubbed Stockholm's greenest island, sits a farm that belongs to Magnus Ek, chef-owner of the two Michelin-starred Oaxen Krog (and the more casual Oaxen Slip). At Oaxen Krog and its sibling eatery, all vegetable offcuts from daily mise en place go towards staff meals. Additionally, any useable leftovers – mainly proteins – go towards late-night snacks like pizzas or sandwiches. "We can make a large impact when placing orders by planning well and ordering as precisely as possible," Ek says.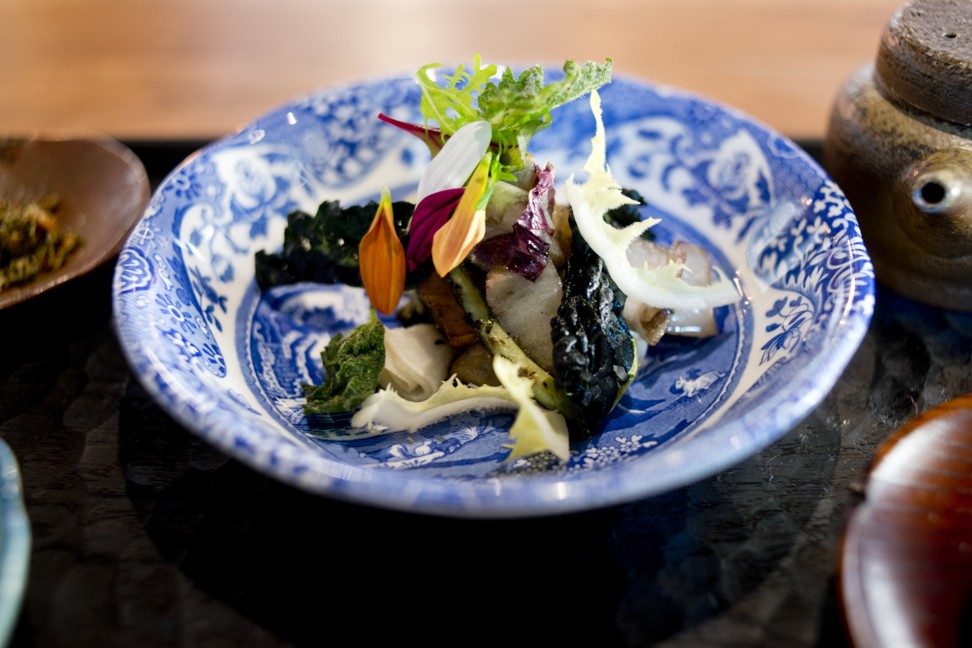 Probably unheard of in Asia is KRAV – Sweden's organic body – which certifies restaurants based on the percentage of total ingredients purchased that are organic: Level 1 for 25 per cent, Level 2 for 50 per cent and Level 3 for 95 per cent. At the forefront of this is Restaurant Volt, a Level 2 organic-certified eatery which uses between 85 to 90 per cent organic ingredients.
"We also try to use as much of an ingredient as possible in a dish – peel is sometimes dehydrated as a seasoning; stems of parsley are pickled instead of being junked," adds Johan Bengtsson, one of three co-owners of the Michelin-starred restaurant.
The chef at Volt serves pike perch with chopped turnip in buttermilk along with a side serving of the stems and stalks of the same turnip that would otherwise have been discarded. To add flavour to the turnip trimmings, he shaves the dehydrated roe of the pike perch over the turnip trimmings for a taste of umami.
We try to use as much of an ingredient as possible in a dish – peel is sometimes dehydrated as a seasoning, stems of parsley are pickled instead of being junked
In 2017, Volt scored the White Guide's award for sustainable gastronomy. "I want to show other restaurants that it is possible to cook at a high level and also think about nature," says Bengtsson.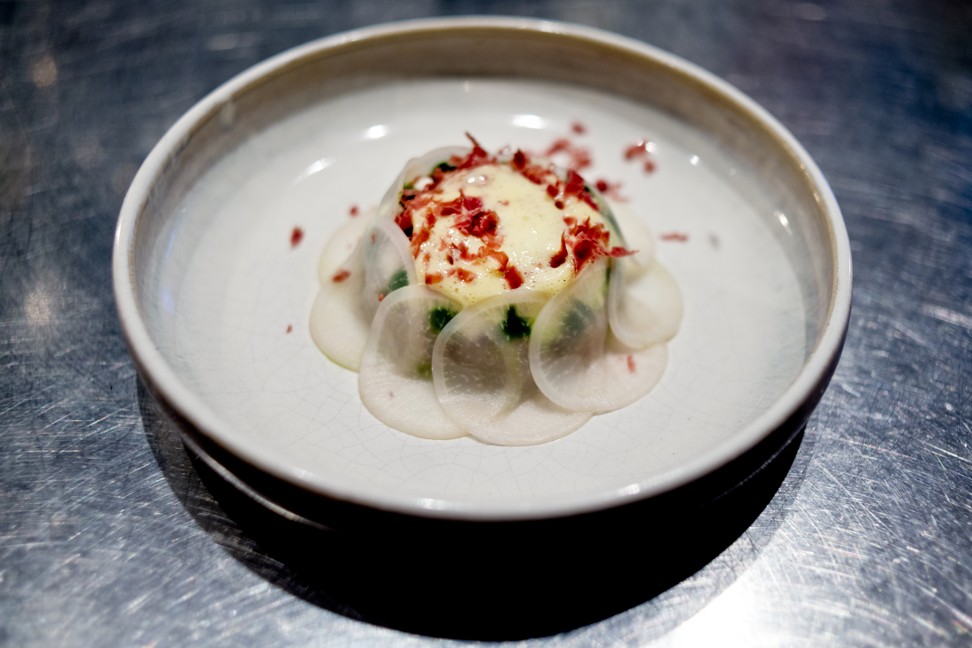 Filip Fasten, chef-owner of the one Michelin-starred Agrikultur, shares the same vision. During the hunting season (August to January), the young chef personally hunts animals for their meat – including deer, moose, reindeer, and wild boar – which he serves nose-to-tail in the restaurant. When it's not hunting season, he works closely with a network of local farmers to source the entire animal – be it cow or lamb – which he uses completely in the restaurant to minimise wastage.
Will a Michelin star make a chef's career shine in Singapore?
Using leftover vegetables from mise en place, Fasten also makes a roasted vegetable bouillon daily by leaving the pot of trimmings – including onion skin, cabbage, carrot and lovage – to slow-cook overnight in the residual heat of the wood fire oven. The heart-warming broth is served as an opening drink to all restaurant guests on arrival.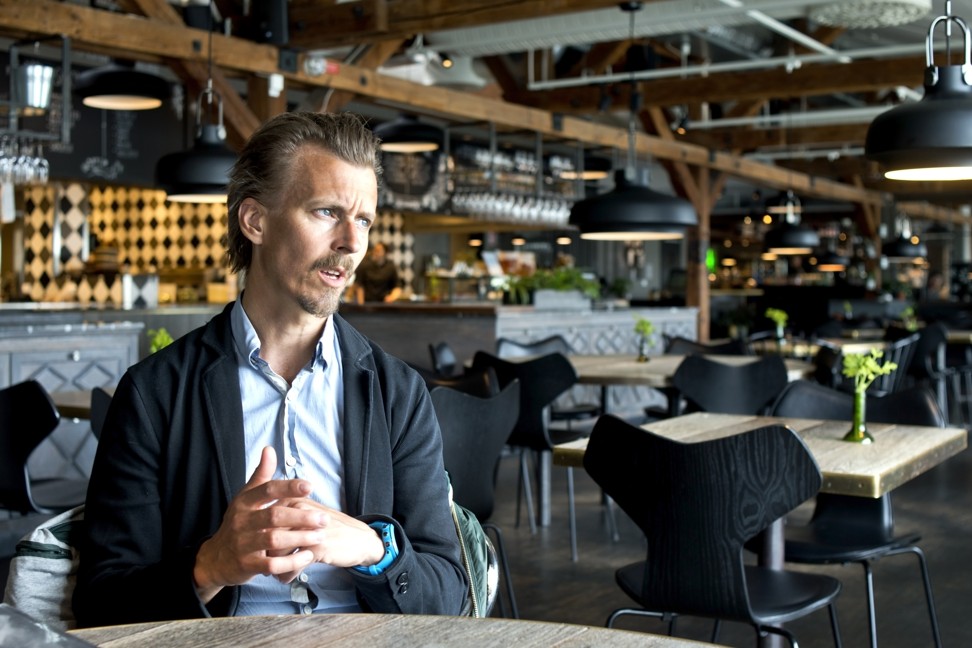 Perhaps taking food waste reduction to the next level requires cooking with wastes. At Fotografiska, the namesake restaurant of Stockholm's centre for contemporary photography, executive head chef Paul Svensson uses the compost from discarded food wastes like onion skin, coffee powder and other vegetable trimmings as a "soil" on which onions are baked for his signature dish of compost-baked onion with organic mushrooms, Jerusalem artichokes and preserved Swedish black truffle.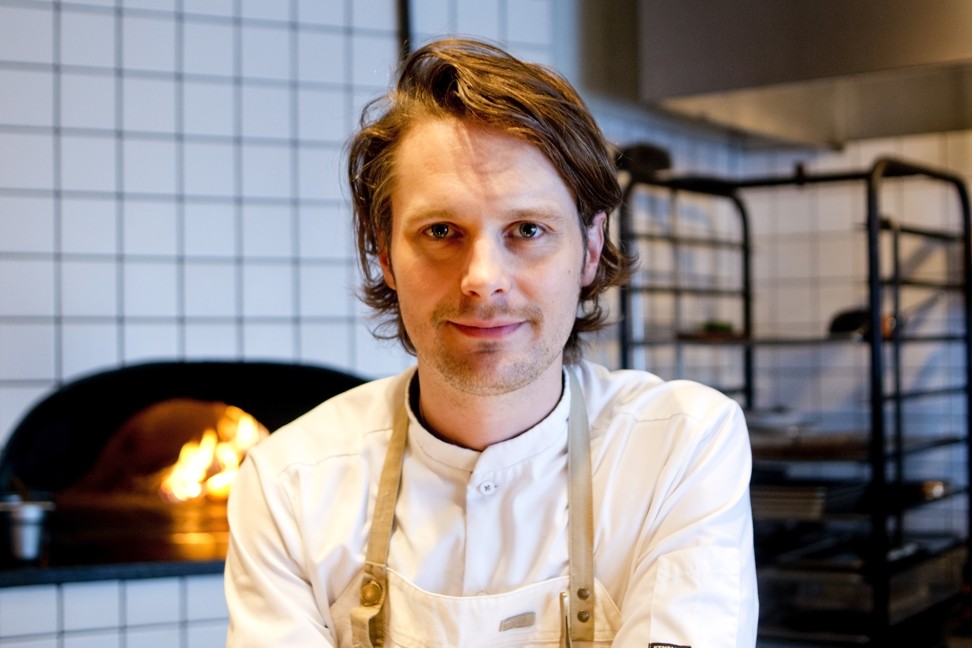 Svensson is convinced that every ingredient "can have a different use". To prove the point, he started Retaste, a collaboration project with two Swedish grocery stores that supplies leftover ingredients for a dinner pop-up in Pjadad, design studio in Södermalm. Catering to only 16 guests a night for just two nights a week since May, the dinner – billed as "garbage to luxury" – features a tasting menu of crispy snacks, fermented foods, old stale bread and broth, all crafted entirely from leftovers that would have been discarded.
This menu, along with others at restaurants that fully embrace the concept of elevating ingredient discards to fine dining, is a testament to the evolving mindset in gastronomy. Gone are the days when the cost of an ingredient defined the prestige of the dish. Today, good food is defined by skilled and creative cooking, as it should be. As Svensson says, "Waste is a failure of the imagination."
Chef Clare Smyth achieves perfection at new London restaurant
WHERE TO EAT
Agrikultur
Agrikultur's chef and co-owner, Filip Fastén, may be a relatively unfamiliar name but his sustainably created cuisine, billed as new Nordic with a focus on flavours, is already winning fans and has earned the eatery one Michelin star. This dinner-only eatery has one tasting menu, featuring vegetables like celaraic and lovage, and proteins arrive in the form of nose-to-tail servings of animals hunted by the chef himself or sourced from local farms.
Roslagsgatan 43, 113 54 Stockholm; +46 8 15 02 02; www.agrikultur.se
Ekstedt
Lauded for its efforts in taking Nordic cuisine in a new direction, this one Michelin-star restaurant in Ostermalm, operated by celebrity chef Niklas Ekstedt, serves dishes cooked exclusively using fire (in a wood-fired oven or over a wood-fired stove). Despite his training in avant garde gastronomy at restaurants like The Fat Duck in England and elBulli in Spain, the chef has intentionally kept his flavours rustic – cod is smoked with juniper, mussels are smoked in pine and mushrooms are hay-flamed.
Humlegårdsgatan 17, 114 46, Stockholm; +46 086 11 12 10; ekstedt.nu
Frantzén
After closing its old place in Gamla Stan, Frantzén re-opened in a 19th century heritage building in Klara Norra Kyrkogata in a space that is not just six times bigger but is spread over three levels. Its third Michelin star followed not long after the move. The cuisine, described by chef-owner Bjorn Frantzén as Nordic kaiseki with French perfume, comes with ingredients and flavours gleaned from Scandinavia, Japan and France.
Klara Norra kyrkogata 26, 111 22 Stockholm; +46 8 20 85 80; restaurantfrantzen.com
Oaxen Slip/Krog
Named after the island of Oaxen, where this pair of restaurants by chef-owner Magnus Ek were once located, Oaxen Slip/Krog can now be found on a former dock next to the water on the idyllic island of Djurgarden. By day, Oaxen Slip serves casual and light Swedish dishes like cured herring with brown butter potato salad and dill; but by night, the lights come on at the adjoining Oaxen Krog, a two Michelin-star fine diner which uses only Scandinavia-sourced ingredients as well as vegetation from its own farm to create a 10-course tasting menu featuring dishes like langoustine with fermented pear, gooseberry, horseradish and green juniper.
Beckholmsbron 26, 115 21 Stockholm; +46 8 551 531 05; oaxen.com
Volt
Possibly the only organic-certified restaurant in Stockholm with a Michelin star, this eatery by a trio of sustainable-minded restaurateurs in the Ostermalm neighbourhood opens only for dinner. A cryptically worded menu puts the spotlight on local produce – mostly vegetables – assembled to deliver clean and uncluttered flavours. Think Norwegian pink lumpfish roe on button mushrooms with sour cream on toast. The only meat on the menu is a sliver of raw dairy cow blanketing a mound of watercress flecked with pickled ramson served on buckwheat cracker with bone marrow emulsion.
Kommendörsgatan 16, 114 48 Stockholm; +46 8 662 34 00; www.restaurangvolt.se
Want more stories like this? Sign up here. Follow STYLE on Facebook, Instagram and Twitter