October is looking like a busy month for us, with new restaurants and exclusive menus popping up all over town.
1. New restaurant: Hunter & The Chase
The Shore has now been replaced by Hunter & The Chase, which soft-opened in late September. Opened by the same people behind its predecessor, Hunter & The Chase is a combination of two concepts: Hunter is a restaurant while The Chase, which features an alfresco area, aims to be the city's new favourite watering hole.
Hunter, helmed by executive chef Felipe Lopez, specialises in game meat, including bison and rabbit. Featured dishes include roasted pig's head (which requires a prep time of five days), bison short ribs with house-fermented pickles, and potted rabbit confit with duck fat, orange zest and pickled root vegetables.
Opens: soft opens end of September
Address: 4/F, The L. Place, 139 Queen's Road Central
2. New restaurant: Lumi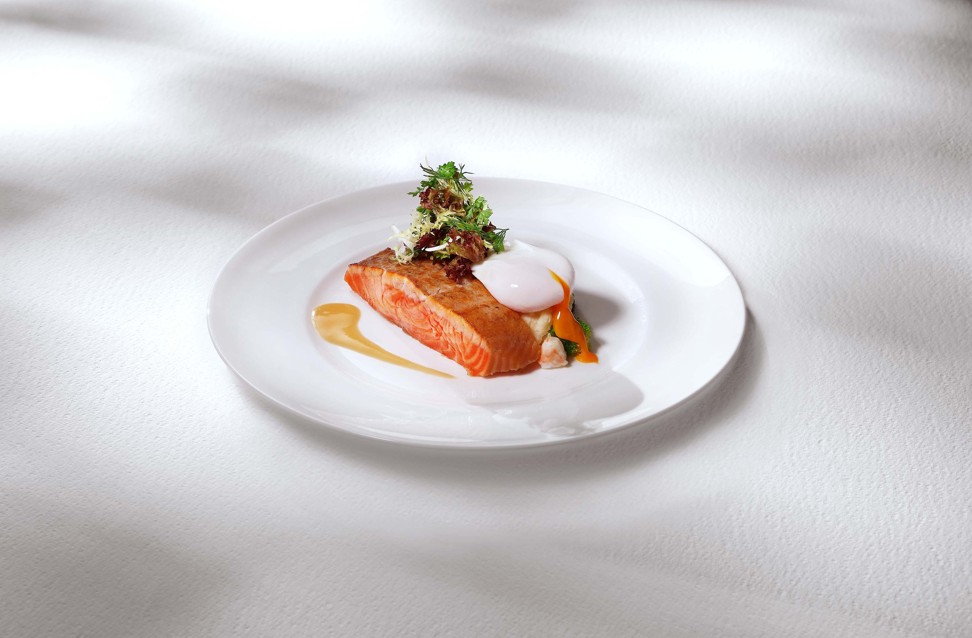 Set to open in mid-October, Lumi is a mix of two words, "luminous" and "illuminating" and is meant to highlight the restaurant's focus on natural sunlight to illuminate the restaurant – while at night, it is brought to life by candlelight. As such, the ambience is airy and spacious. The menu, described as a "borderless gastronomic journey" is made up of salads, pastas and seasonal fish and meat created using flavours and cooking techniques from a variety of countries including France, Japan, Senegal, and Morocco. Highlighted dishes include Kadaif lobster with Thai-style mango salad, and pan-fried Atlantic salmon with onsen egg, potato and shrimp salad in lemon dressing.
Opens: mid-October
Address: Shop 301, 3/F, Pacific Place, 88 Queensway, Admiralty
Where to eat in Hong Kong: 9 fine dining experiences to savour
3. New restaurant: Aaharn
Celebrity chef David Thompson is set to anchor in Hong Kong in October with a new Thai restaurant located in hip Tai Kwun. The restaurant, called Aaharn, which means "food" in Thai, is nestled inside the Armoury building and promises to bring a touch of fine dining to Thai cuisine.
Thompson, who has called Bangkok home for more than 30 years, is well-known for his expertise. His London restaurant, Nahm, was the first Thai restaurant to be awarded a Michelin star, while its sister Bangkok location appears on the World's 50 Best Restaurants list.
Opens: October
Address: Shop 02-1/F, The Armoury, Tai Kwun, 10 Hollywood Road, Central
4. Le 39V 1-year anniversary dinner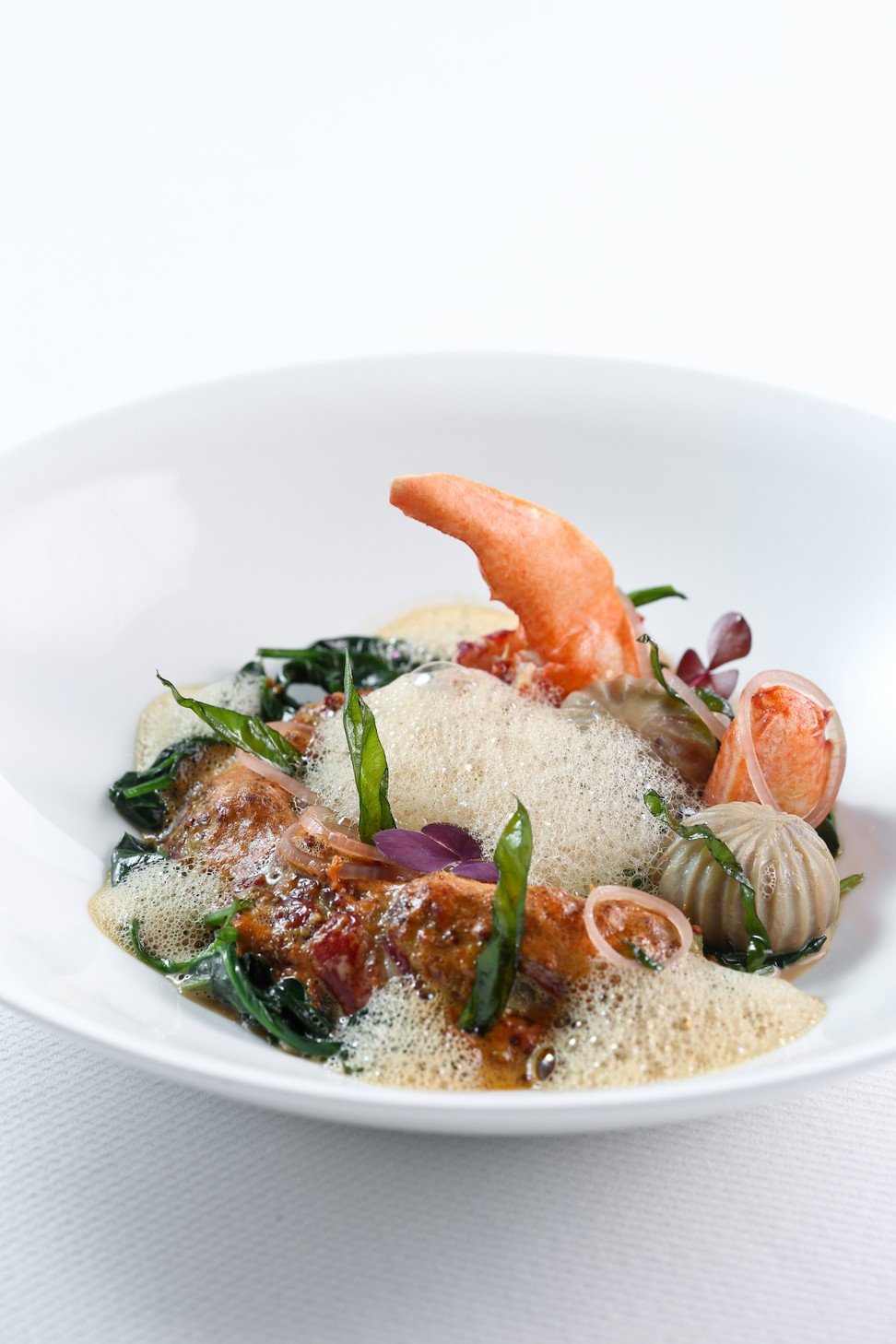 Le 39V is celebrating its first year with a special four-hand dinner by Frédéric Vardon, founder and executive chef of Michelin-starred Le 39V, and his protégé Nicolas Raynal, executive chef-de-cuisine at Le 39V Hong Kong. The dinner, which is available for only 10 days, runs until October 6.
Menu highlights include French blue lobster in Thermidor style, and cheese puff with black truffle. Dinner ends on a distinctly sweet note, with the restaurant's classic black forest cake with black cherry ice cream.
Dates: September 27 – October 6
Price: HK$1,580 per person
Address: Shop A, 101/F, International Commerce Centre, 1 Austin Road West, Tsim Sha Tsui
Where to eat in Hong Kong: 8 places for summer fare this August
5. Cé La Vi Singapore x Cé La Vi Hong Kong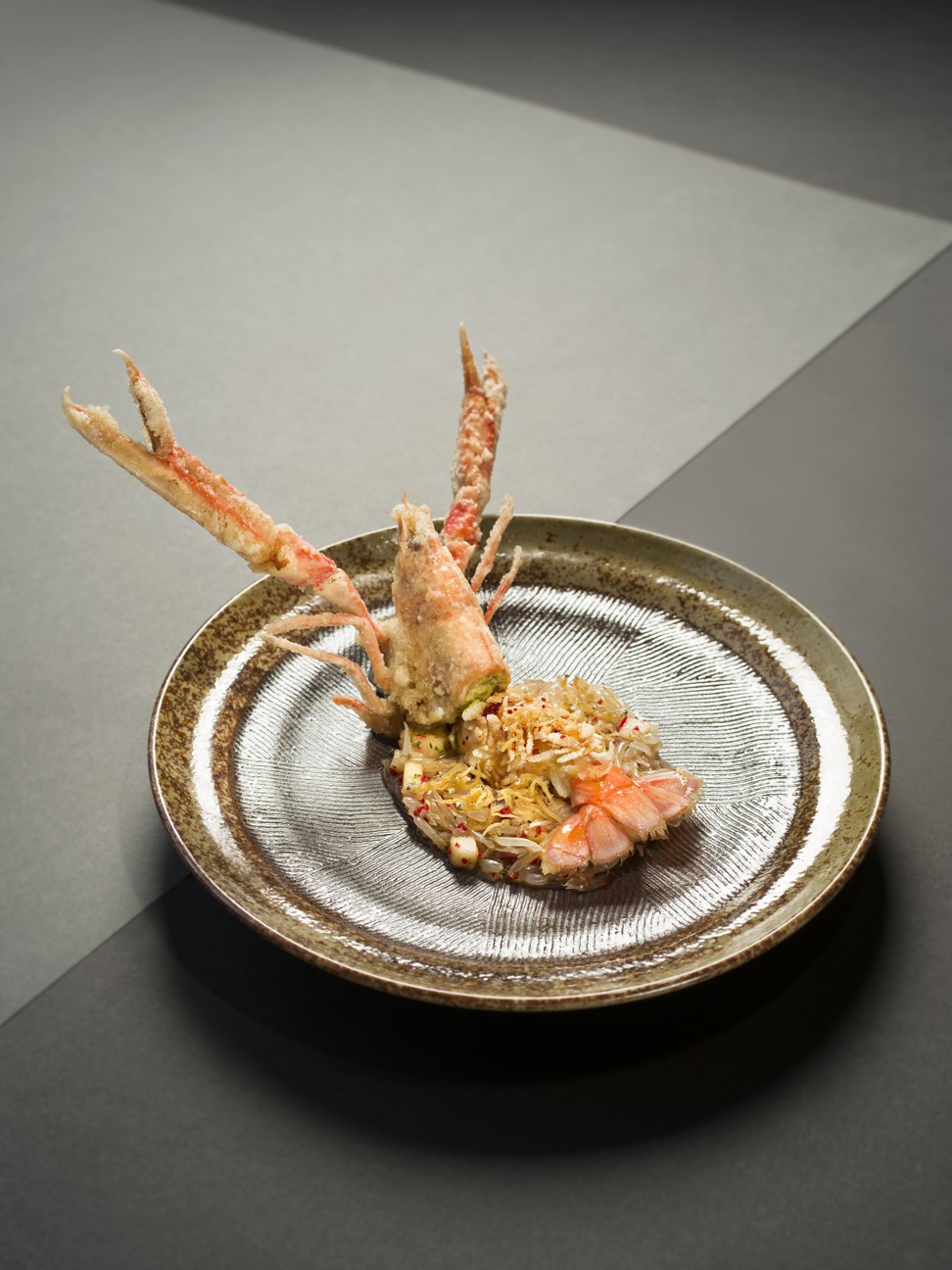 Dine like a crazy rich Asian in October, when chef Joey Sergentakis from Cé La Vi's Singapore kitchen visits its sister location in Hong Kong for a one-month collaboration menu. Sergentakis is joined by Jason Au, who helms the Hong Kong kitchen, for a six-course dinner that shows off the best of Asian cuisine. Highlights include rice flake-crusted langoustine, lo soi poached foie gras, and steamed grouper with coriander dressing. Dinner ends with a pink rose and watermelon petit gateau, layered with sponge cake, watermelon and meringue made with Valrhona 33% white chocolate cream.
Dates: October 2 – 31
Price: HK$688 per person
Address: 25/F, California Tower, 30-32 D'Aguilar Street, Central
6. InterContinental x Mikimoto 125th anniversary afternoon tea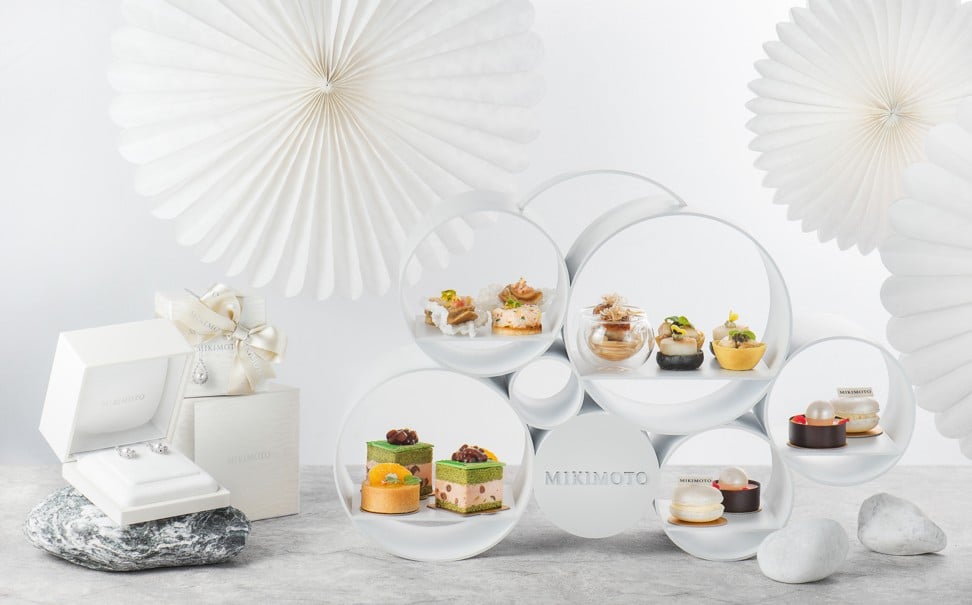 Mikimoto lends a pearly lustre to InterContinental's afternoon tea, with its "Ocean Treasure" set that helps celebrate the luxury pearl jewellery house's 125th anniversary. On the menu are items inspired by Japanese culture and history, from eel and Japanese udon with teriyaki sauce, caviar tartlet with crab and creamy clam sauce, and lobster and mango with olive oil caviar on top of toasted brioche. On the dessert side, items such as red bean matcha mousse cake with red beans, and matcha mandarin tartlet are expected to be a hit. Scones, of course, make an appearance and are served with Devonshire clotted cream, Earl Grey tea jelly and rose peach jam.
Dates: October 5 – November 30
Price: HK$668 for two people
Address: Lobby Lounge, InterContinental Hong Kong, 18 Salisbury Road, Kowloon
8 'chill' places to savour summer delights in Hong Kong this July
7. Tosca x Panerai dinner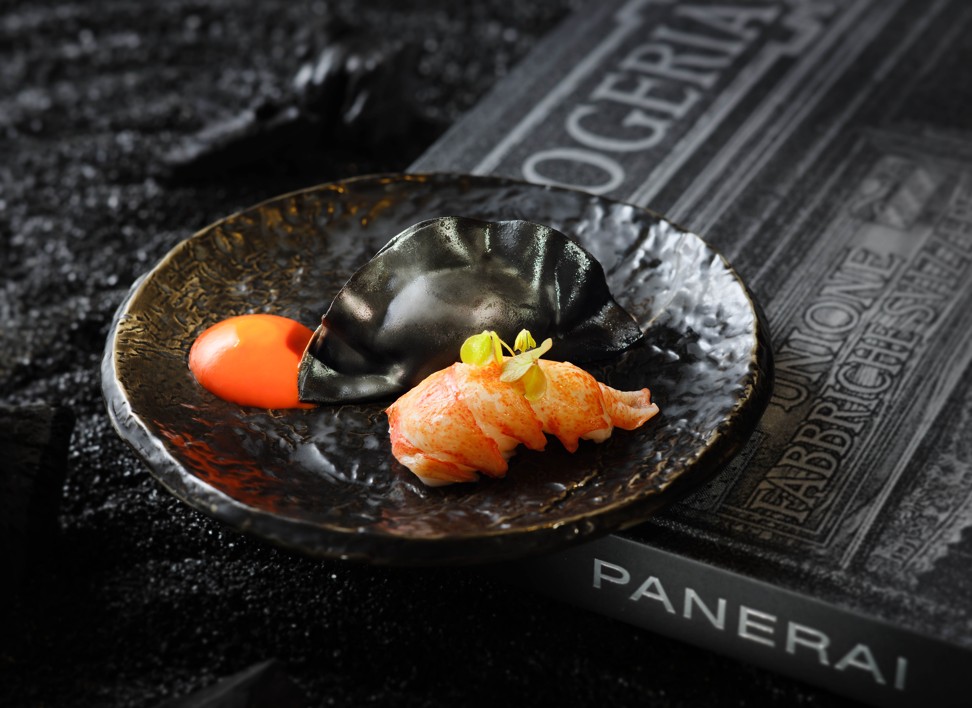 Fine dining meets haute horologerie this month over at the Ritz-Carlton. Michelin-starred Tosca joins hands with watch brand Officine Panerai for an exclusive dinner menu from October 10 to November 30. The five-course dinner menu looks to the watch brand's Florentine roots, as well as the sea – a nod to its rich history with the Royal Italian Navy, as well as its iconic collection of dive watches.
Dishes to note include the Da Firenze A Hong Kong, made with Italian squid ink tordello with lobster and red prawn filling, as well as Siluro a Lenta Corsa, or sea bass in celery salt crust with acqua pazza sauce and fried oyster. Dinner ends on a sweet note, with the Il Dolce Tempo, which is double Amedei chocolate semifreddo with mandarin.
Dates: October 10 – November 30
Price: HK$1,980 for five courses, HK$2,960 for five courses plus wine pairing
Address: Level 102, The Ritz-Carlton
8. Pu'er lunch at Yan Toh Heen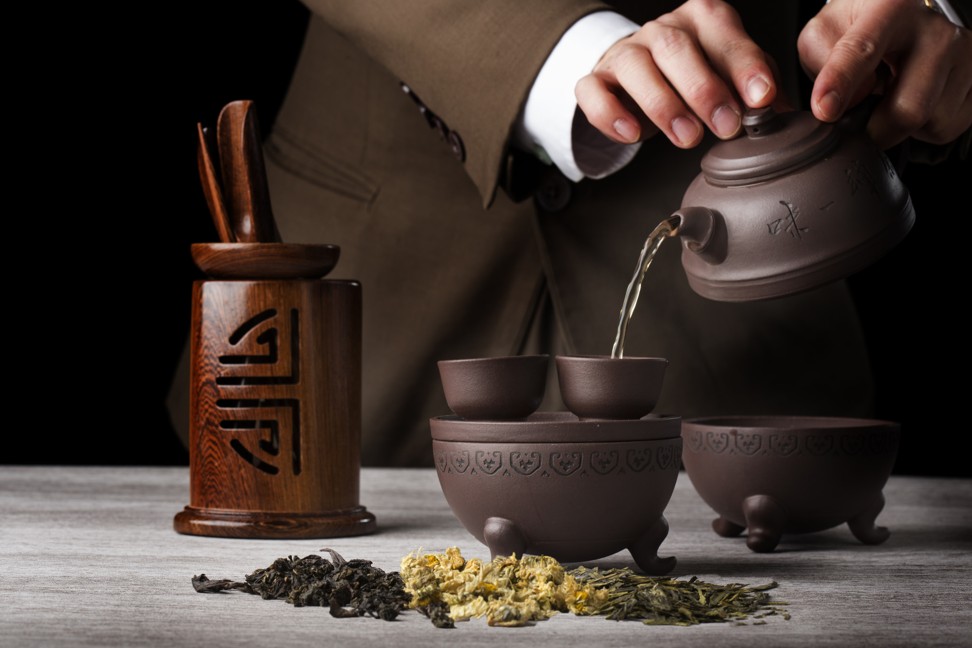 Michelin-starred Yan Toh Heen is bringing tea to the forefront. On October 28, the restaurant is hosting a Chinese lunch starring limited reserve Pu'er tea made from a 3,200-year-old tea tree. The tree, known as Jinxiu Tea King, is the oldest and largest tea tree in the world, and is located in Yunnan province. The tea is described as fresh and sweet, with a special bamboo scent, while the aftertaste is long-lasting and mellow. As such, tea leaves from this tree involve tear-inducing prices; in 2007, a 499 gram tea cake was sold at the Yunna Pu'er Tea International Expo for 400,000 yuan (US$58,232).
Where to eat in Hong Kong and Macau: 9 places to savour in June
To complement the tea, the lunch includes dishes such as steamed grouper fillet with morels and ginger, braised whole abalone in oyster jus, and chilled milk pudding with tokachi red beans and tofu.
Date: October 28
Price: HK$3,200
Address: Yan Toh Heen, InterContinental Hong Kong, 18 Salisbury Road, Kowloon
Want more stories like this? Sign up here. Follow STYLE on Facebook, Instagram and Twitter