It is a Friday night at 6pm, the perfect time to arrive at Maze Grill in the new glass house area of Ocean Terminal as the sun is about to set, causing quite a buzz. We are drawn to the deck as the sun sets over Lamma Channel, and it's an awesome sight.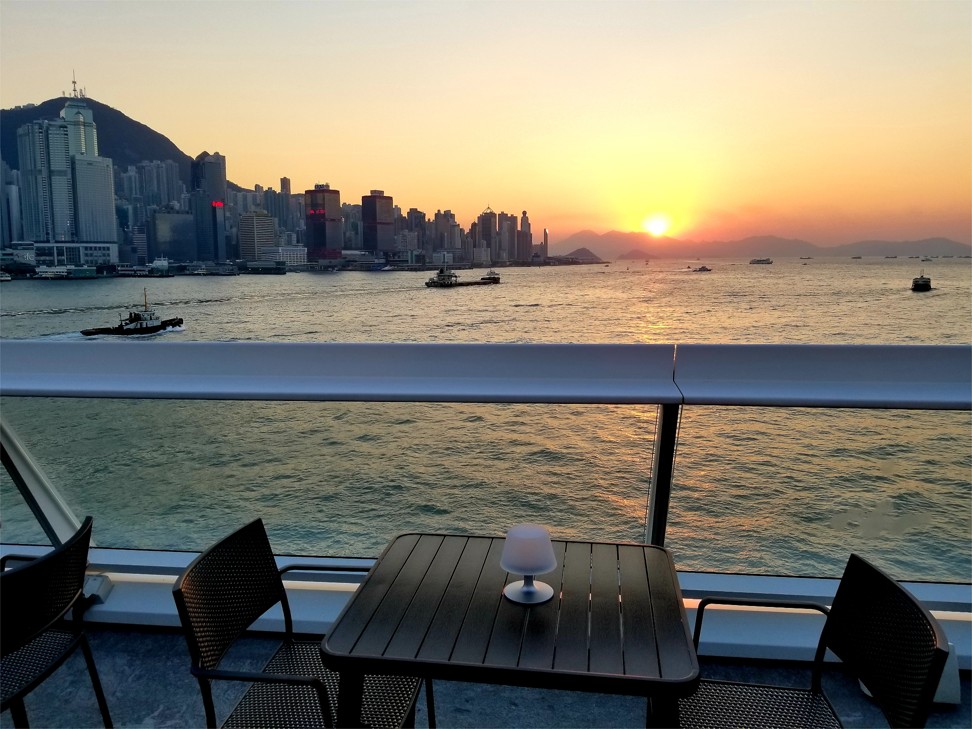 The newly opened Maze Grill by Gordon Ramsay is in a great location as one side of the restaurant looks over Victoria Harbour and the other side, Lamma Channel. It is the perfect spot for afterwork drinks, as the outside deck wraps around both sides of the restaurant.
Meet Gordon Ramsay, the chef with a soft spot for Hong Kong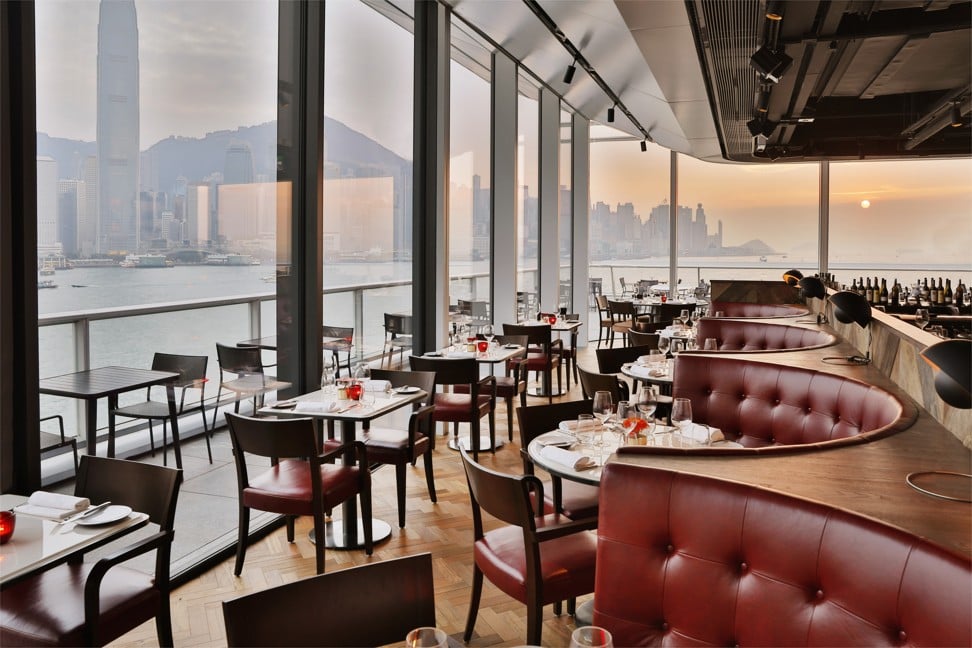 As you enter Maze Grill, you can see the chefs at work in the kitchen through a narrow elongated window. The eye is then immediately drawn to the view. The interior is gastropub style with an L-shaped room, a prominent bar and a semi-private room to the back. Done in natural wood and leather, there are circular booths that split the dining area from the bar.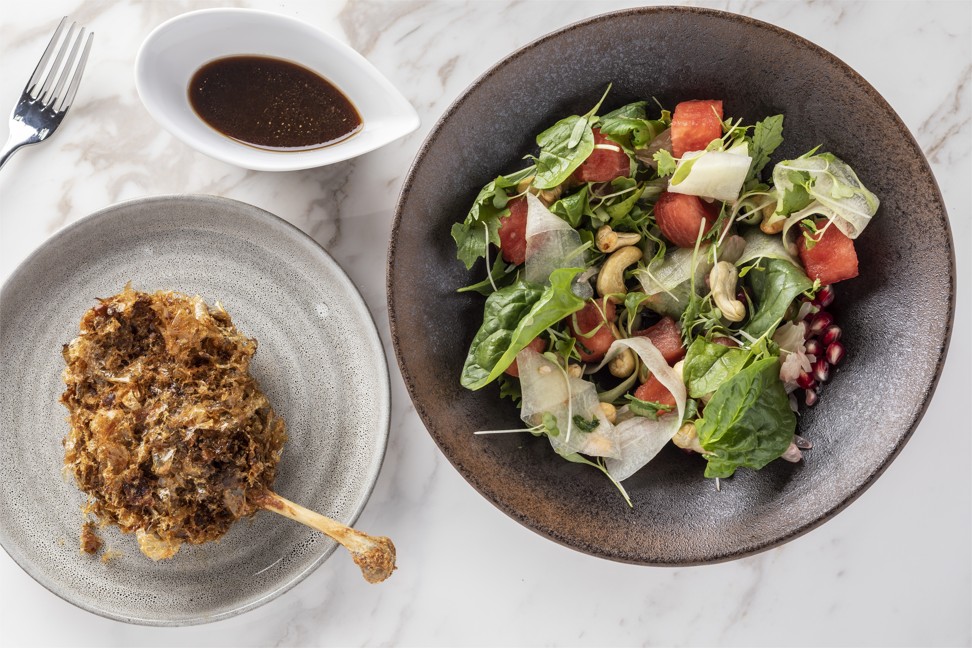 There are choices of starters, salads, grilled meat and fish. The steak includes British and international cuts with sides, add-ons and sauces. There is also the "salt block" – a daily selection of dry-aged prime beef cuts from artisan suppliers and aged in-house with Himalayan salt.
Gordon Ramsay to shut Hong Kong Bread Street Kitchen – for now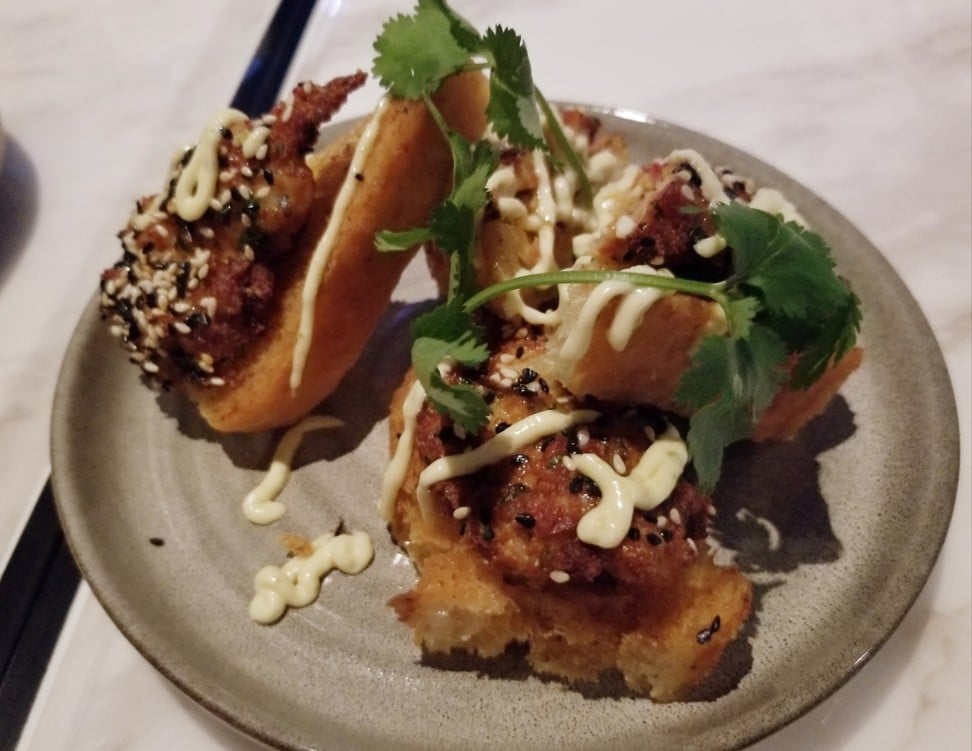 We ordered several starters – smoked chicken wings (HK$128), and prawn and chorizo toast with yuzu mayo and coriander (HK$118), which was a crowd pleaser. For a talking point, the Traditional Ploughman's (HK$158) is a home-made pork pie carved tableside which comes with cheddar and pickles.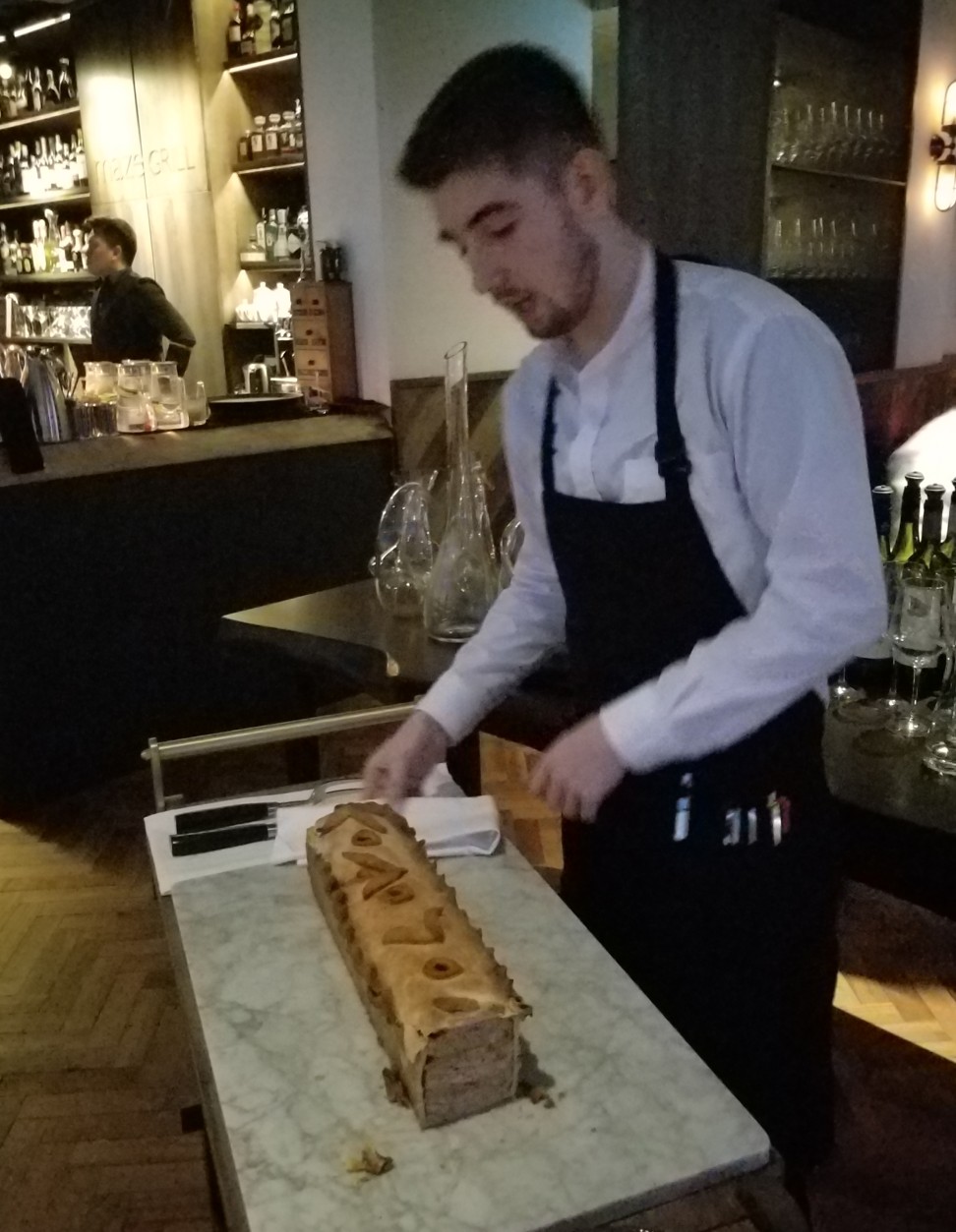 How blind chef Christine Hà defied expectations to win more than Gordon Ramsay's heart
The pork pie is made with several parts of the pig, including the belly and shoulder, and it must be the best pork pie I have tasted, as you can taste the freshness. The meat and pastry is softer with different levels of flavour than the usual pork pies. It doesn't really need the cheese but the pickled "beetroot" egg went well.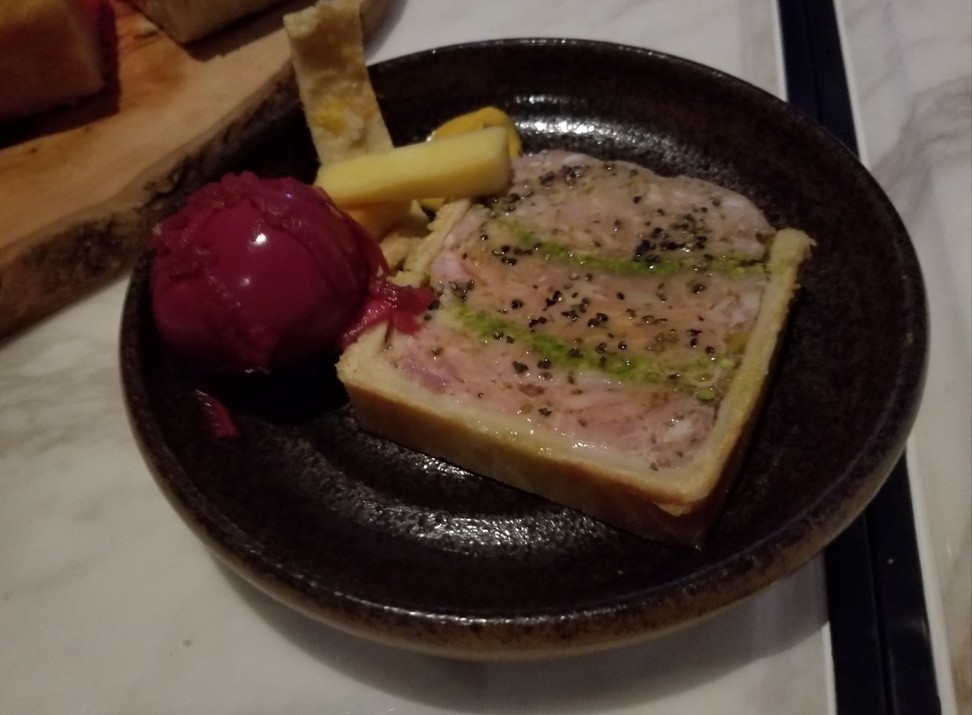 For mains we tried another of Ramsay's famed dishes, beef Wellington (HK$888), which is on the sharing menu. He also has a lobster Wellington, which I am sure will be a popular choice for Hong Kong diners.
Gordon Ramsay to open Maze Grill Hong Kong in October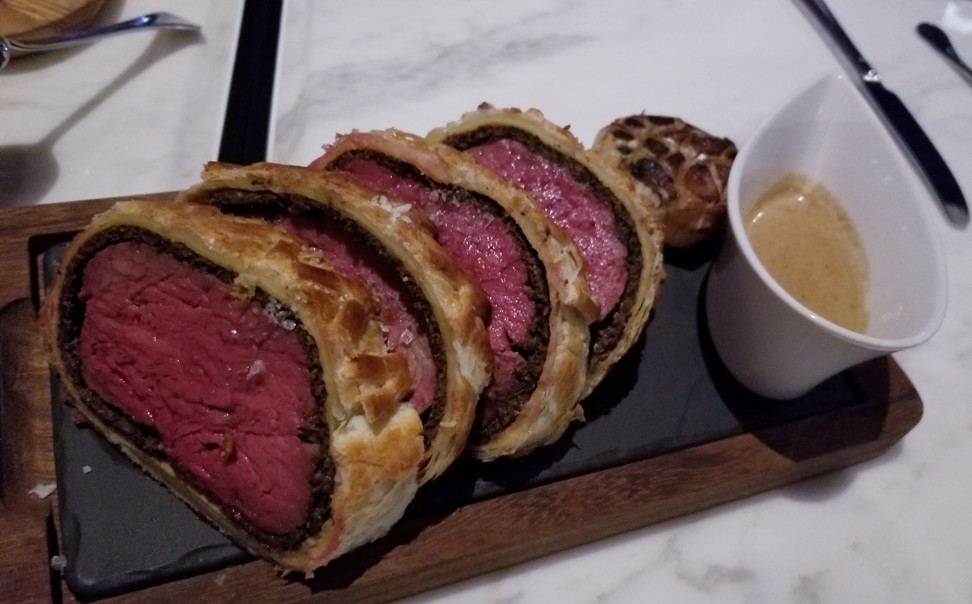 The beef Wellington comes with mash potato and peppercorn sauce. It is cooked with good quality fillet steak which is coated with a layer of duxelles and wrapped in puff pastry. It is enough for two to four people and is not to be missed. Cooked perfectly, medium, the steak is buttery and tender and the pastry deliciously flaky.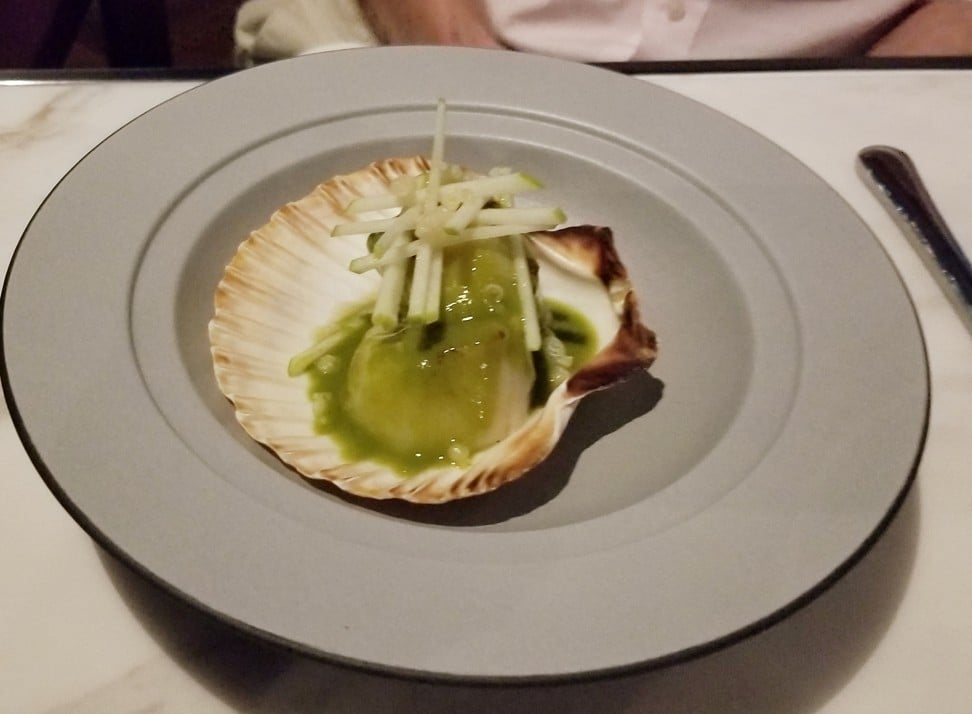 Our pescatarian friend tucked into a starter of grilled diver scallops (HK$158) with Jalapeño, green apple and coriander. For his mains, he chose another starter of burrata on confit beef tomato (HK$128) with 10-year-old balsamic and toasted buckwheat.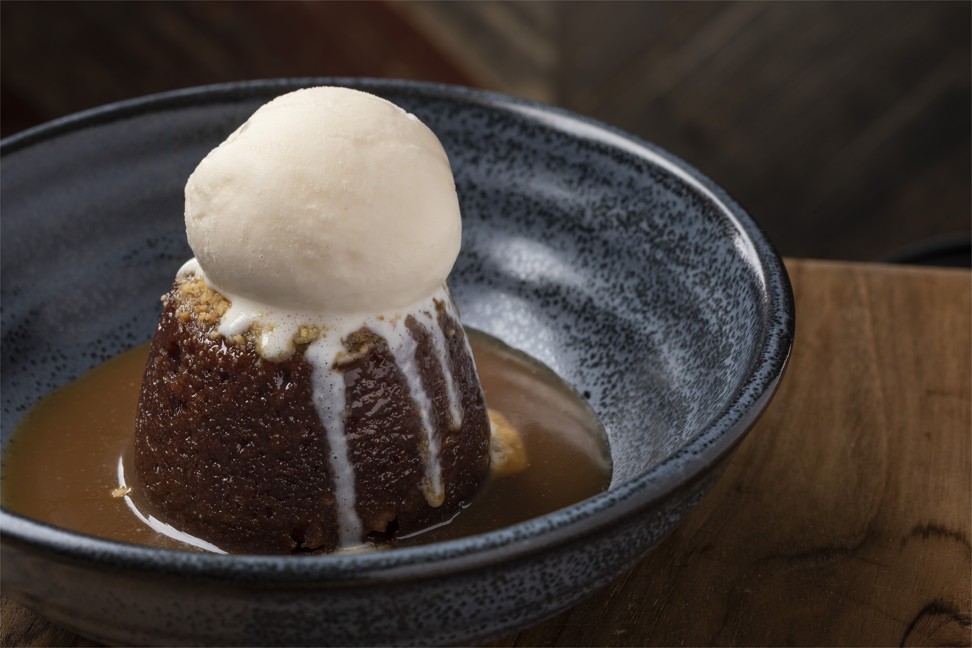 For dessert, there was only one choice for me. As a fan of Ramsay's sticky toffee pudding at his other two eateries, London House and Bread Street Kitchen, I went for it again. Maze Grill's sticky toffee pudding (HK$78) comes with dates and pecans and is topped with vanilla ice cream. Every chef has his style, and this one is more pudding than sticky, but still deliciously rich and gorgeous. And next time, I will go for something different, maybe a slowed cooked apple for two (HK$158) or a soufflé with raspberry sorbet.
Gordon Ramsay to open Maze Grill Hong Kong in October
Maze Grill offers all-day dining and there is a snack menu with items such as popcorn chicken (HK$78), pork cheek lollipop (HK$88), and salt and pepper tofu (HK$68).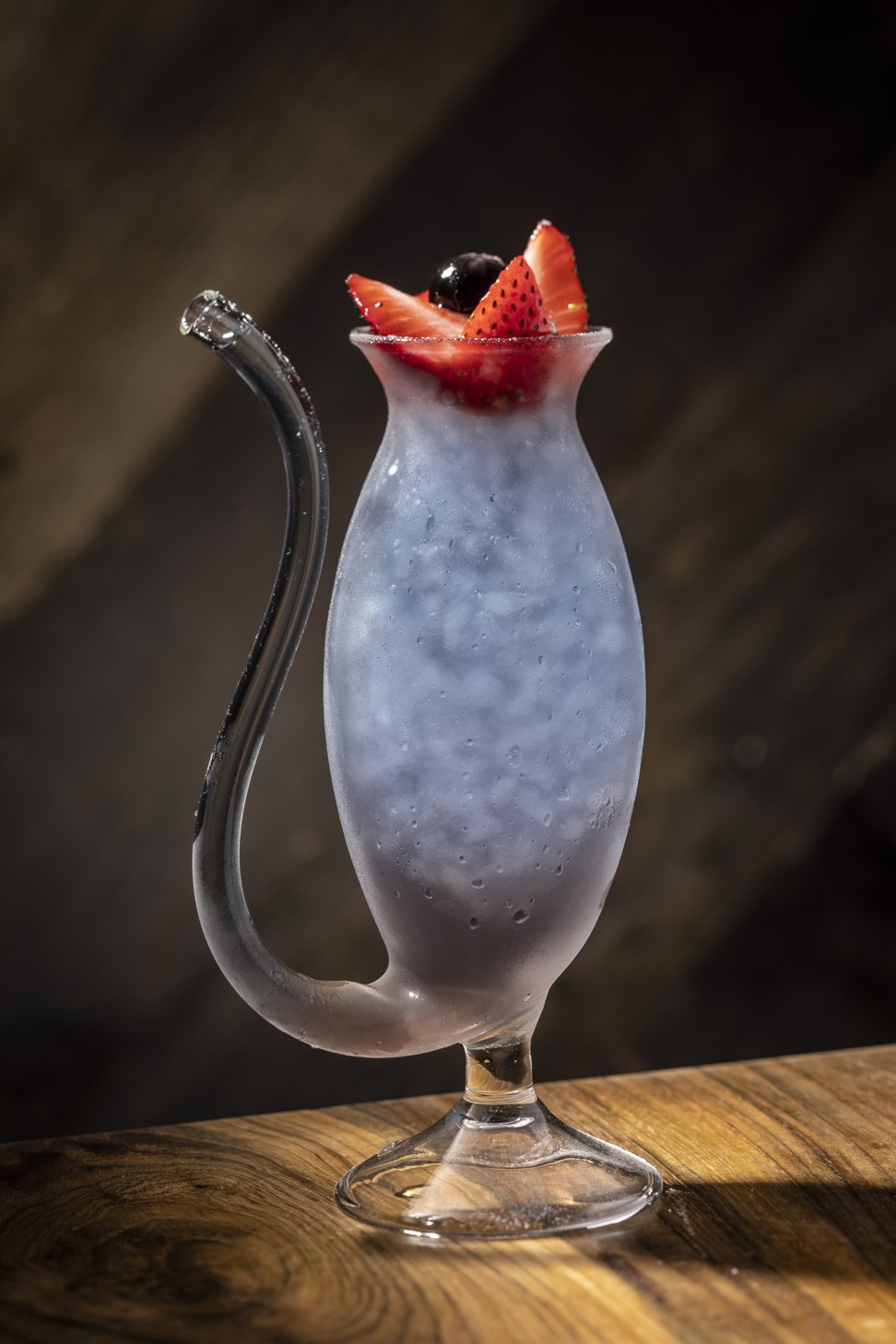 There is a full bar which includes an international wine list, sweet and fortified wines and signature cocktails with such names as Fleetwood Mac, made of Tanqueray gin, violet liqueur, lemon, rosé and a dash of plum bitters (HK$98), and A-Maze-ing – a Thai chilli infused Jose Cuervo Resposado, lime juice, agave nectar, mango purée, kaffir lime and soda.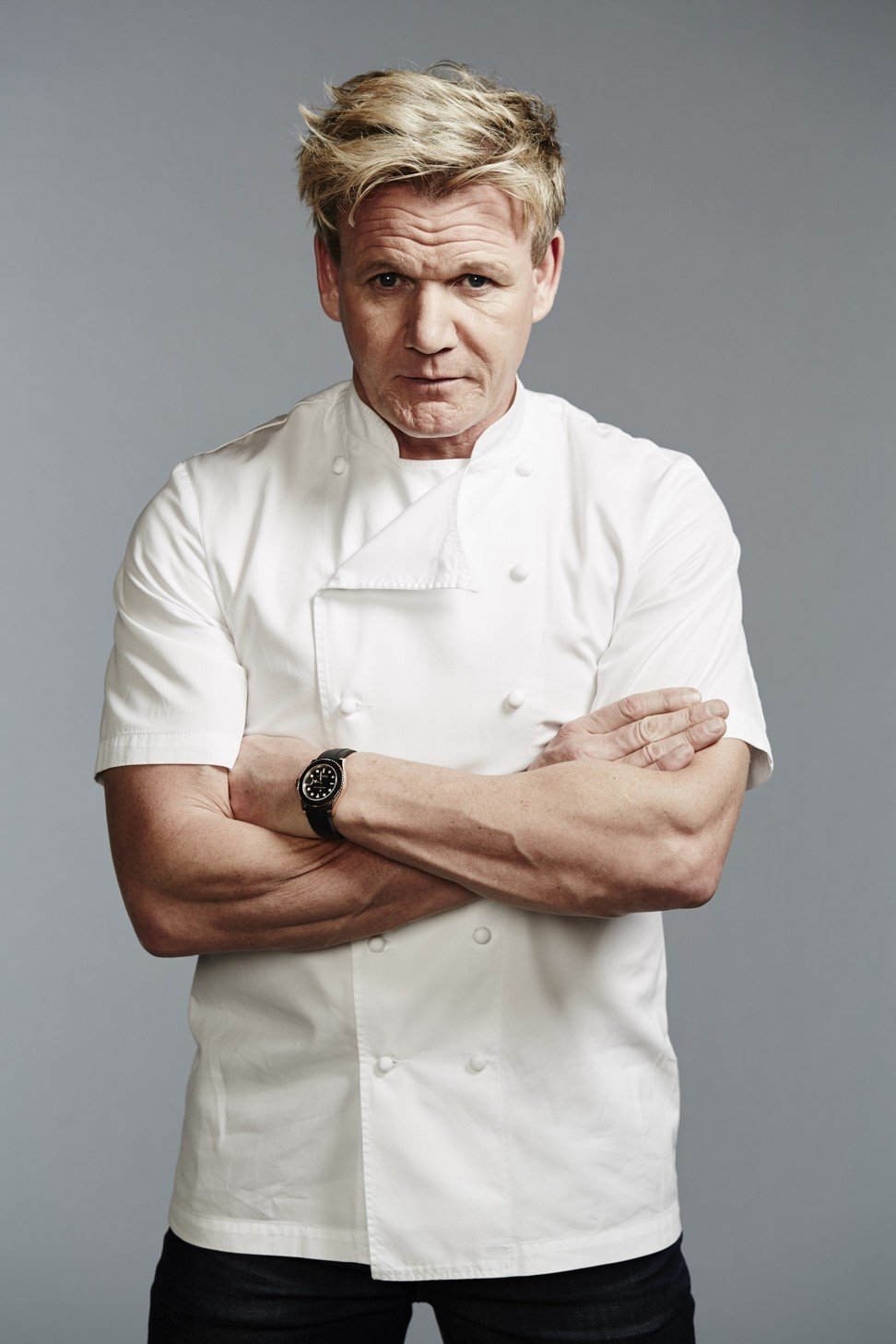 We predict this will be another hit with local diners. We enjoyed our meal at Maze Grill, and will surely be back, especially for the sunsets.
Maze Grill Hong Kong, Harbour City, Shop OTE401, Level 4,
Ocean Terminal, Tsim Sha Tsui. 2765 0890