Want to save money on meals while you're travelling abroad?
Then you should avoid Zurich, Switzerland, and any of the other places near the top of the list of cities where basic pub dinners cost the most.
Deutsche Bank compared 50 world cities as part of its annual "Mapping the World's Prices" series, and found that in Zurich, a basic pub dinner for two will run you US$72.30 on average. In the next two costliest cities, Copenhagen, Denmark, and San Francisco, a basic dinner for two will run you about US$60. Most of the top cities on the list are in western Europe and the United States.
Who are the 10 richest billionaires in US finance?
Meanwhile, the cheapest cities that Deutsche Bank analysed all are in Southeast Asia. Manila, the capital of the Philippines, had the cheapest dinners on the list, with a meal for two costing just under US$15.
Check out the full list below, and see other lists from the "Mapping the World's Prices" series here.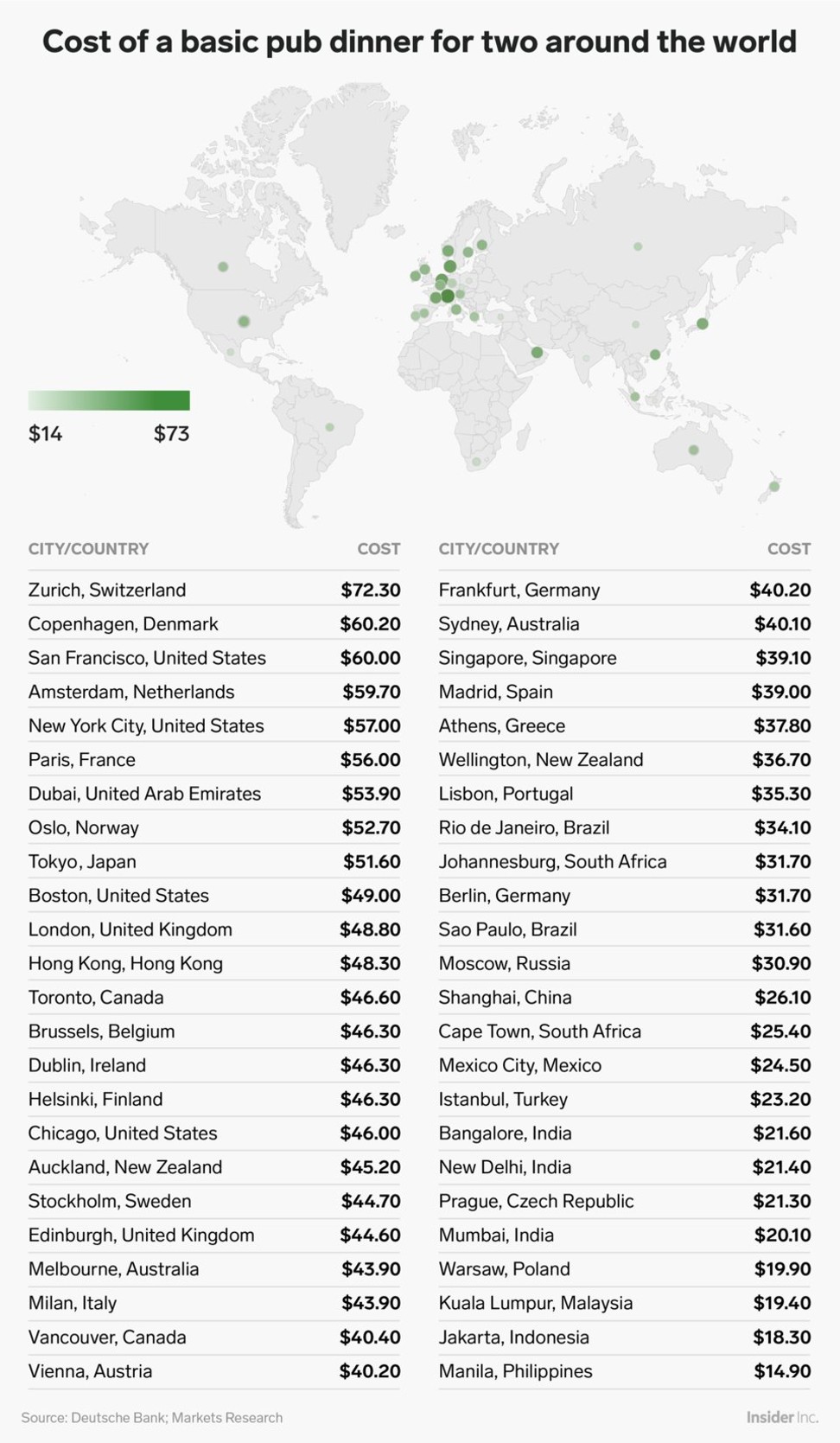 Want more stories like this? Sign up here. Follow STYLE on Facebook, Instagram and Twitter
This article originally appeared on Business Insider .