Few inventions from antiquity have survived the transition into modern day.
A pair of chopsticks is one such item.
The sole means of feeding much of the Asian region, including China, Japan, Korea and Vietnam, for a few thousand years, the wisdom of the humble chopsticks may not apply to eat inordinately large pizzas and cannolis – as Italian luxury fashion brand Dolce & Gabbana has found to its cost – but it still looms significantly for the culinary culture of Asia in general.
3 things we can learn from Dolce & Gabbana's China 'racism' scandal
In multi-racial Asia, where food culture is as accepting as it is exciting, eating with a pair of chopsticks is certainly a joy not to be missed.
Let's take a look at some of the continent's most famous delicacies that one can best savour with a pair of chopsticks – because it's quite simply twice the fun.
'Ultimate' dining experience includes diamond chopsticks and a private jet
Teochew muay (porridge)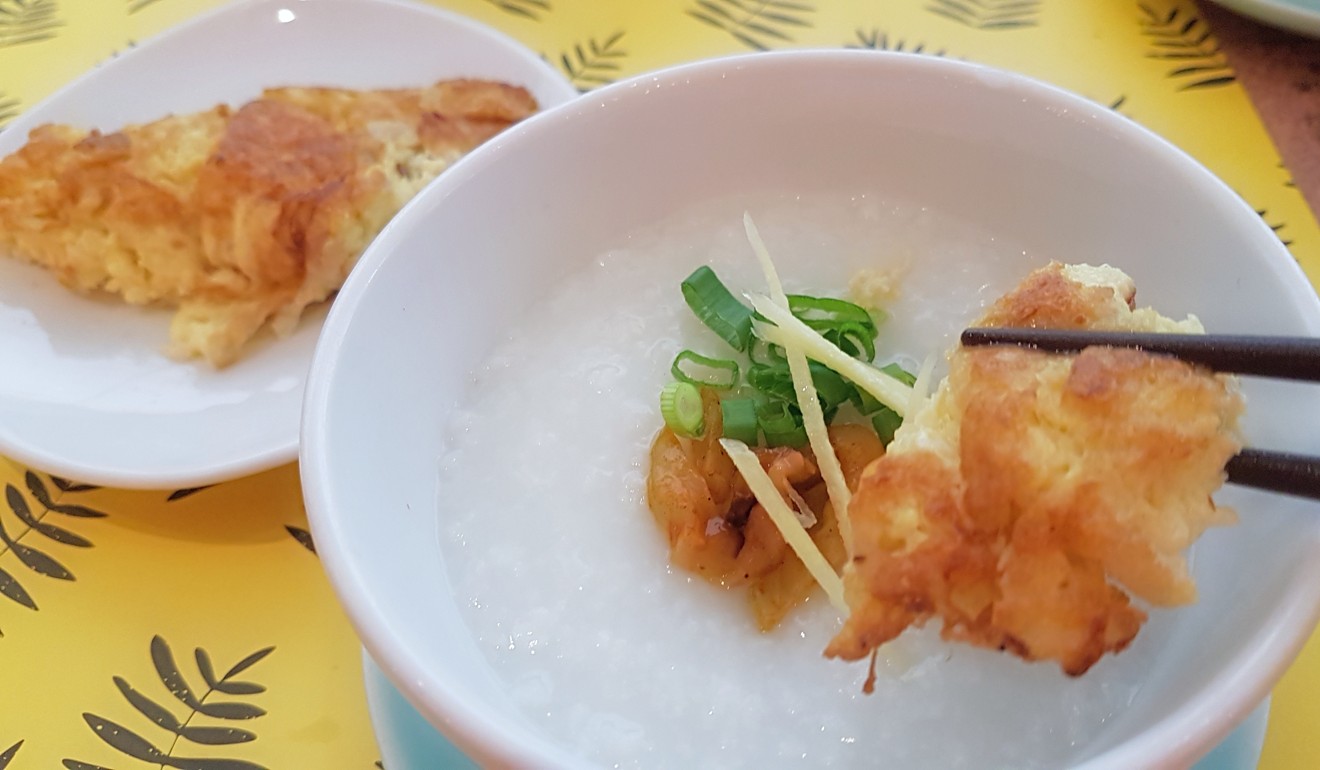 Teochew porridge is a popular staple for breakfast as well as supper in Southern China and Southeast Asia.
As porridge is a lighter option than rice, many people like to start their day with a light muay simply served with preserved vegetables or opt for a heartier version accompanied by dishes such as chye poh (preserved radish) omelette.
Although soft and runny, the best way to enjoy Teochew muay is to hold the hot bowl to the mouth and deliver the tasty gruel into it with swift movements of the chopsticks.
Carrot cake (Char koay kak)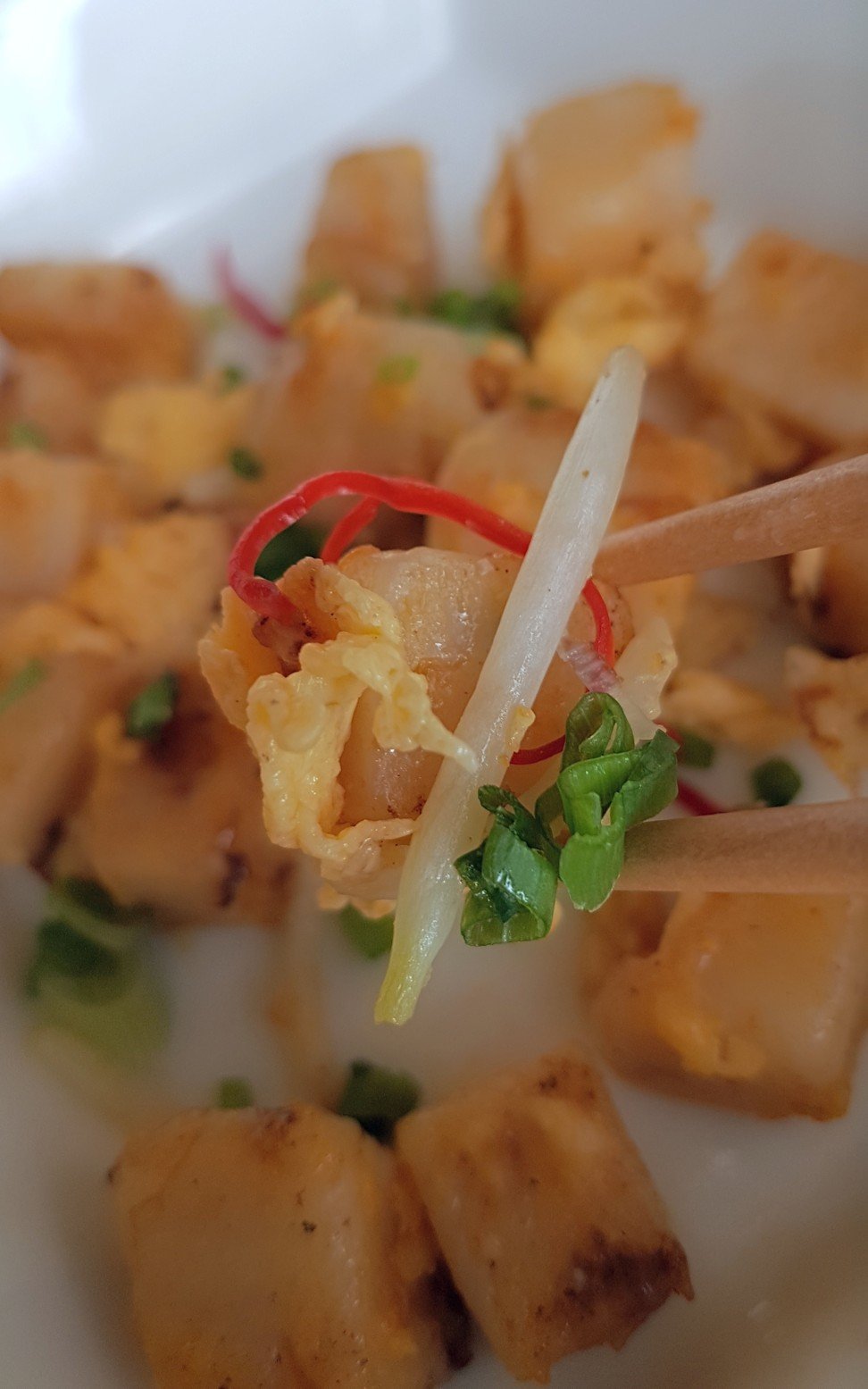 This sizzling local favourite has many ways of preparation and the Penang way, which is also quite popular throughout Malaysia, is to fry the radish cake with eggs, preserved radish and bean sprouts.
In Singapore bean sprouts are generally omitted.
Why are desserts so essential to Thai cuisine?
A tasty savoury treat that can also be enhanced by sweet bean sauce, it is quite a joy to pick up pieces of radish cake with a pair of chopsticks and slowly enjoy its soft, rich texture.
Cantonese soups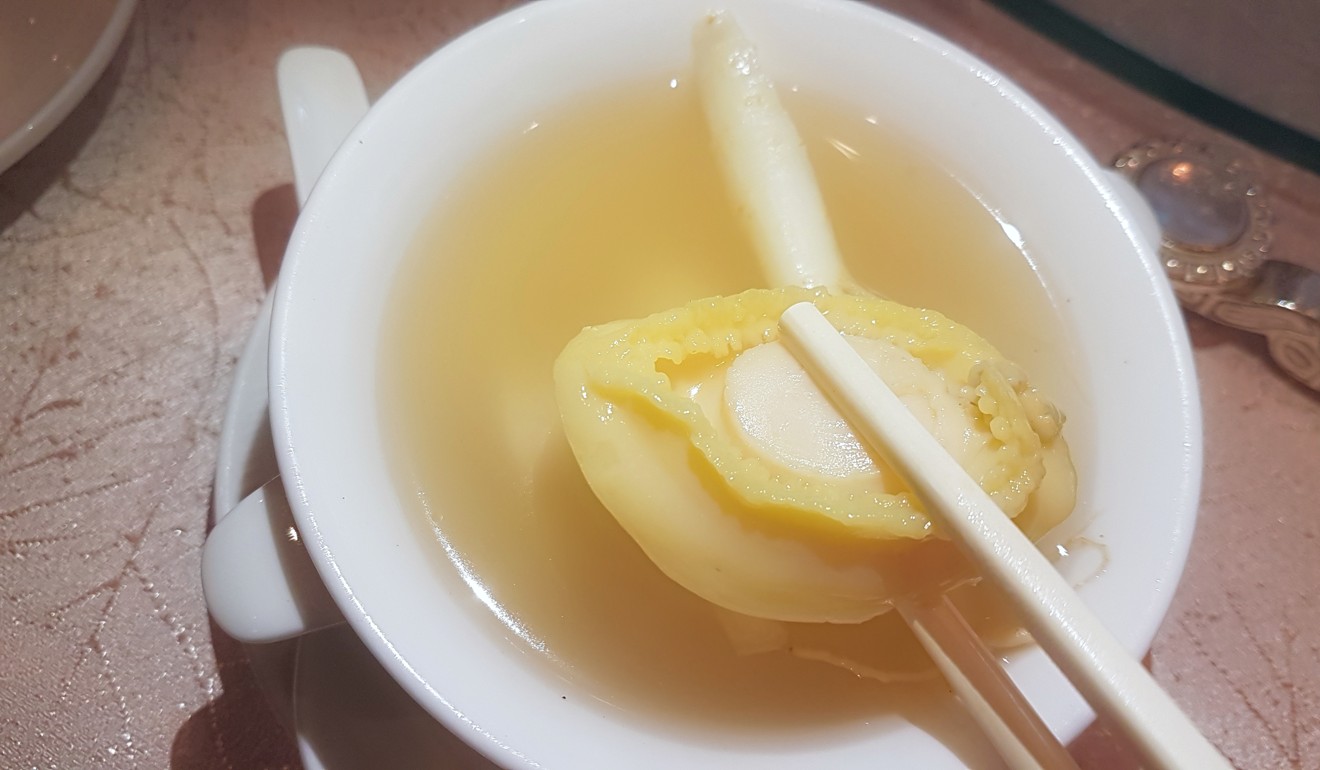 To many non-Chinese, it is probably surprising to enjoy a bowl of soup with spoon and chopsticks.
However, hidden in every serving of lovely double-boiled soup, a Cantonese staple, are scrumptious delicacies that grant soups their wholesome taste and nourishment.
Whether it's a whole abalone or pieces of chicken, dipping them in chilli-padi-laced soy sauce with a pair of chopsticks before eating them is all part of the enjoyment.
Peking duck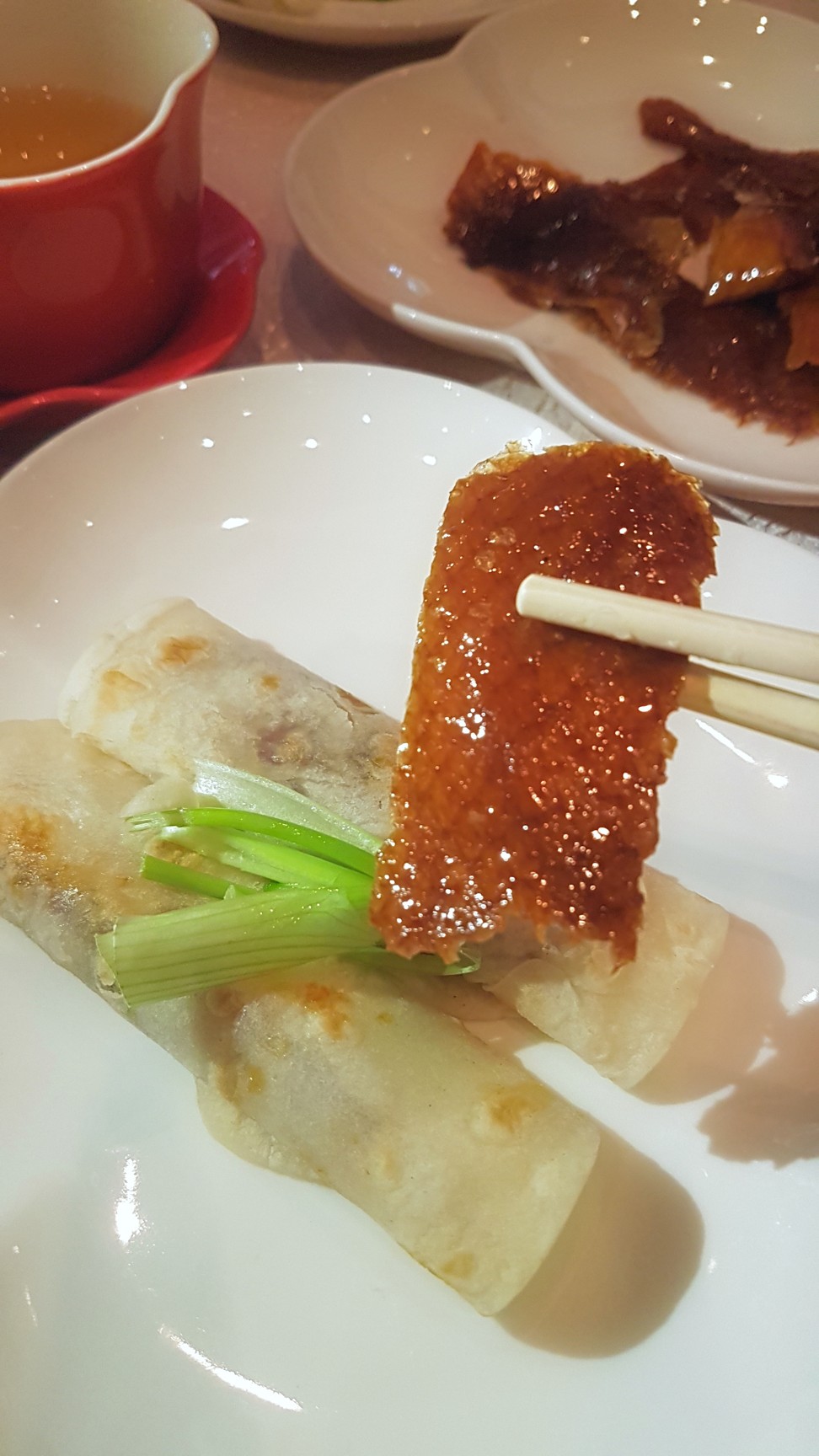 There is a whole ritual involved in serving and eating the popular roast Peking duck, but invariably the crispy skin is wrapped with pancakes and served with a sweet bean sauce and cucumber, as well as scallions.
Ding's Club: where old-style Chinese cuisine wins hearts of Hongkongers
The only way to pick these lovely parcels up is via the trusty chopsticks, which is a manageable task. However, trying to wrap and pick up the fresh lettuce leaves filled with the leftover stir-fried duck meat with a pair of chopsticks will be daunting, to say the least.
Durian pancake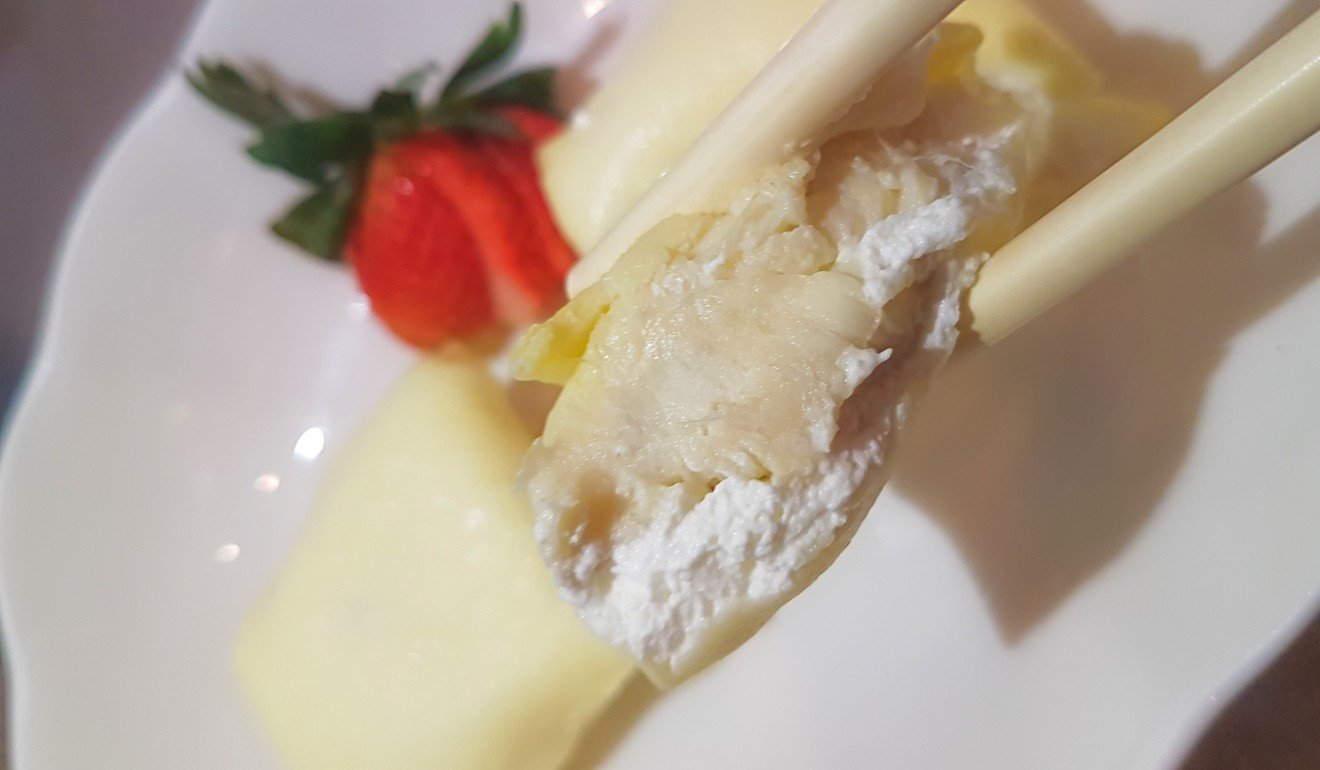 Asia's most famous fruit has been elevated to the ranks of dainty pastries and frothy cakes as patissiers around the continent are continuously experimenting with ways to incorporate the pungent fruit into Western confections.
Six rules for eating dim sum like a Hong Kong pro
A popular version now making the rounds at Chinese restaurants is the simple durian pancake with creamy fresh pulp wrapped within tender pancake skin.
Yet fork or chopsticks, this is not a treat that everyone is going to be able to stomach.
Want more stories like this? Sign up here. Follow STYLE on Facebook, Instagram and Twitter