If you want to travel like an A-lister in 2019, here's how to do it in one of Europe's most-visited cities – London.
The UK's capital offers the best in luxury – whether in hotels, restaurants or shopping. We show you how to live a charmed life in one of the world's outstanding cities.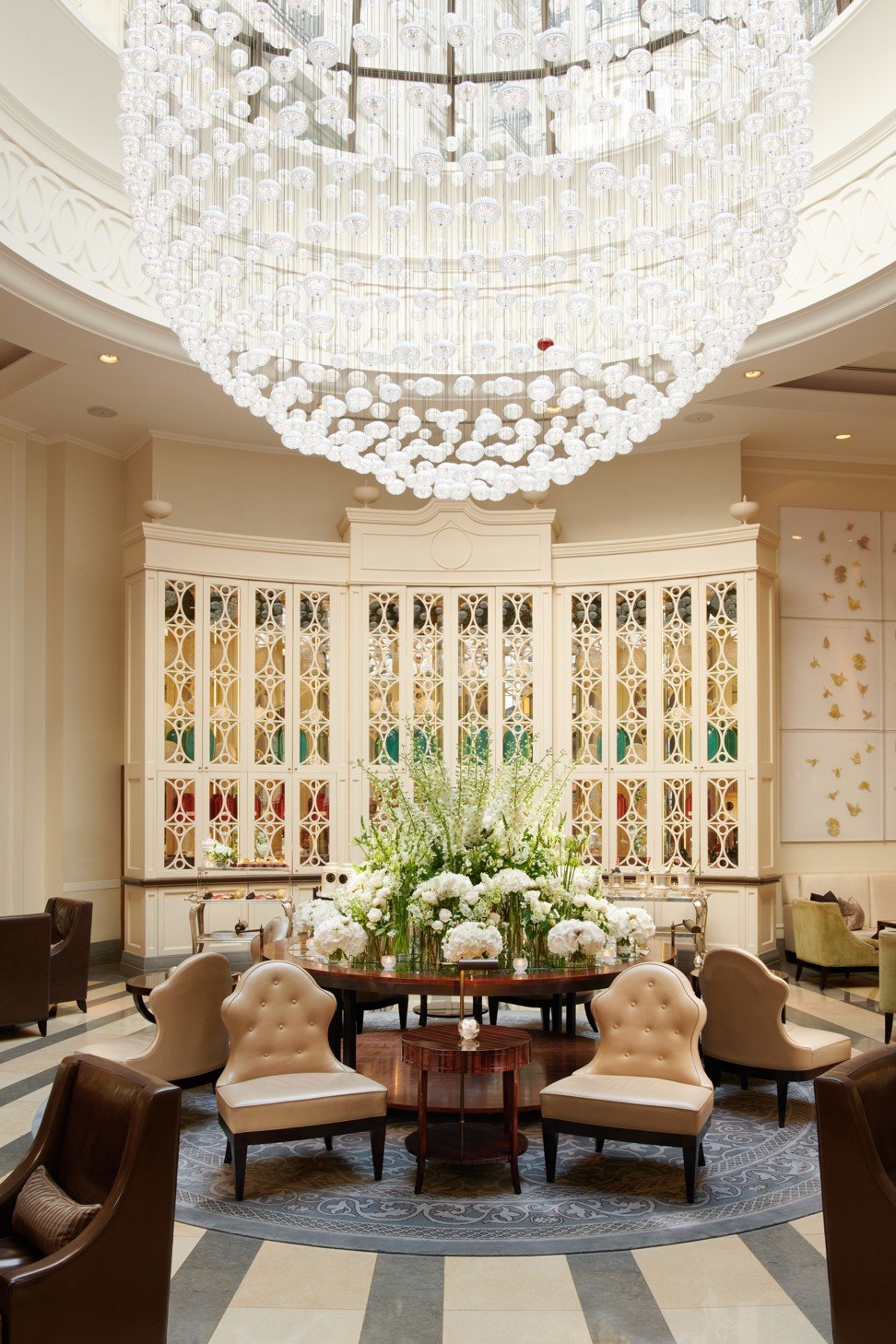 1. Corinthia Hotel London, Whitehall Place, Westminster
Who loves the Corinthia? Celebrities and the super rich, such as Will.i.am, Beyoncé and Jay-Z, Bill Clinton, Miley Cyrus and James Cordon.
How green has become the new gold for luxury Chinese travellers
Built in 1885 as the Metropole Hotel, the property became government offices for the Ministry of Defence after World War II, before being sold in 2007. It was restored and renamed Corinthia Hotel London, and opened its doors in 2011.
Located in the heart of Westminster between Trafalgar Square and the Thames Embankment, this superluxe, family-run hotel offers 294 rooms, which include 36 suites and seven two-storey penthouses, all with spectacular city views.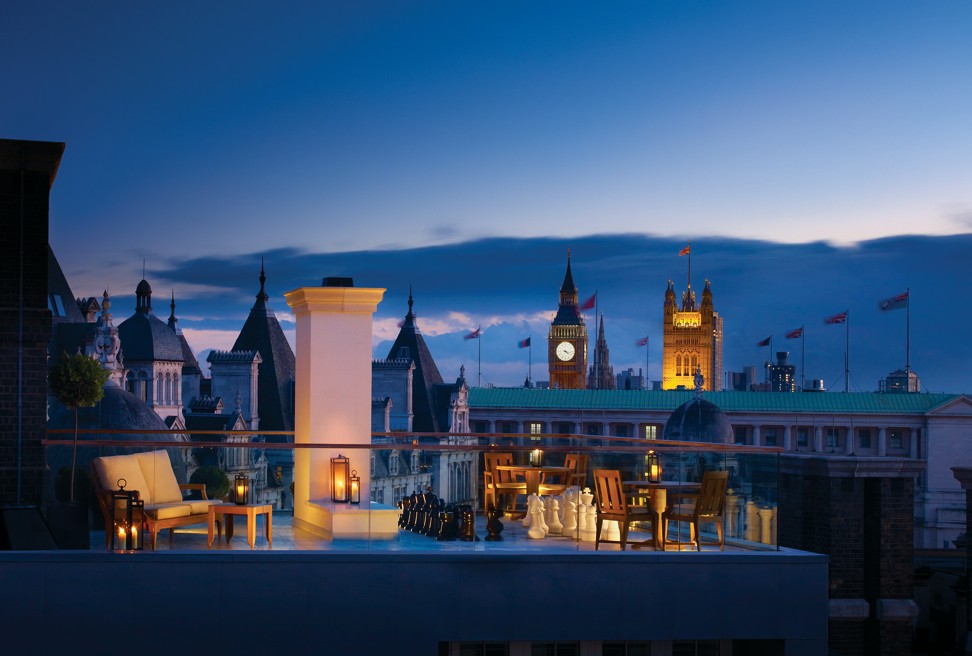 Penthouse living – Each two-storey penthouse has a terrace, and sizes range from the Actor's Penthouse at 1,075 square feet to the 5,000-sq-ft The Royal Penthouse, which has a spa and walk-in wine cellar. The price tag? £20,000 (US$25,250) per night.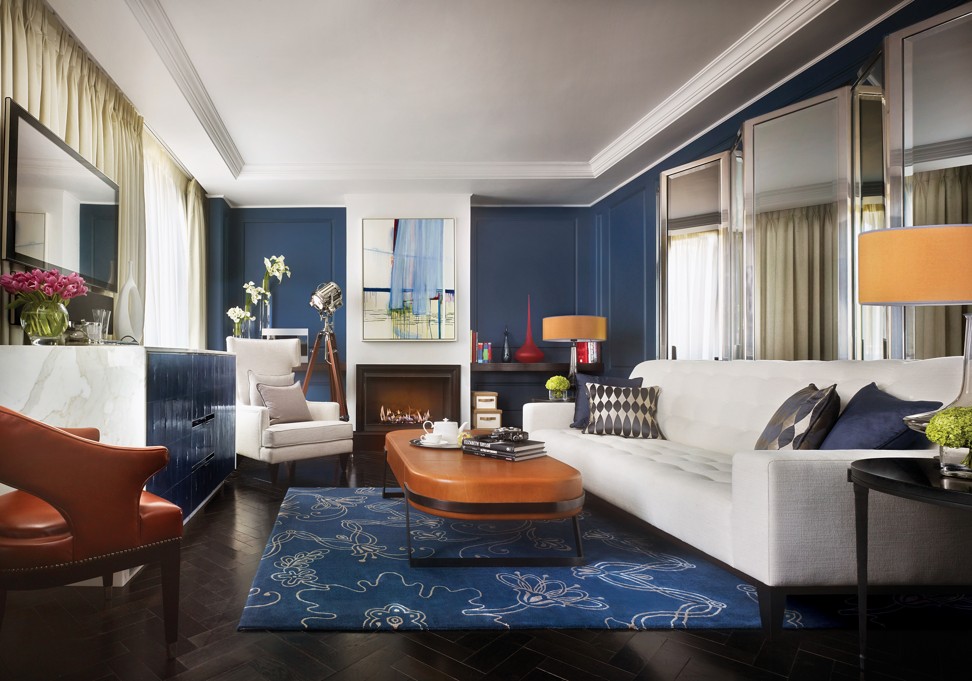 Each penthouse has a 24-hour personal butler, private lift, complimentary chauffeured car for local drop-offs, personal shopping on request, among other amenities. Iconic views of Trafalgar Square and the Thames, looking towards the London Eye, can be enjoyed from the patios.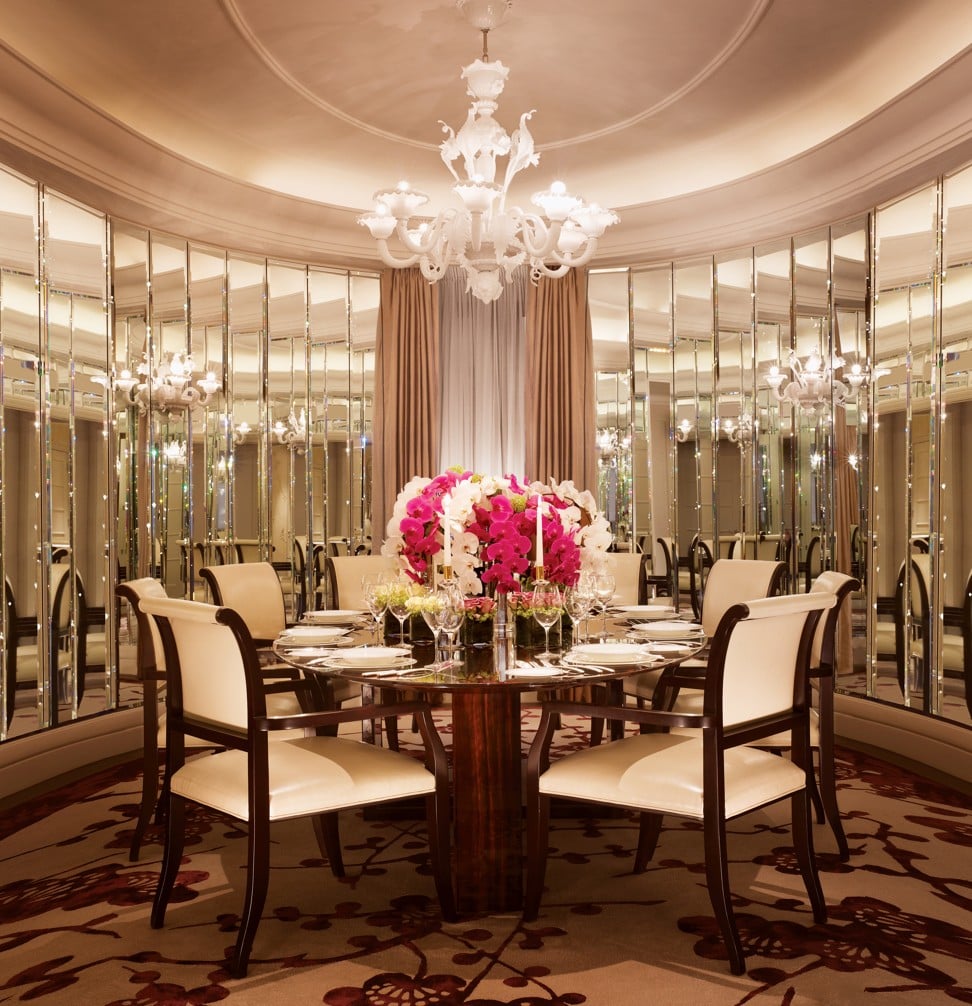 The decor – When this Victorian building was restored, many of the original features were preserved, such as the window frames, banisters and ceiling decor. Contemporary features work well with traditional grandeur throughout the hotel, with the focal point being the Full Moon chandelier in the lobby – it is made of 1,001 Baccarat crystal baubles.
Opening Ceremony just designed a gold travel bag for your Hennessy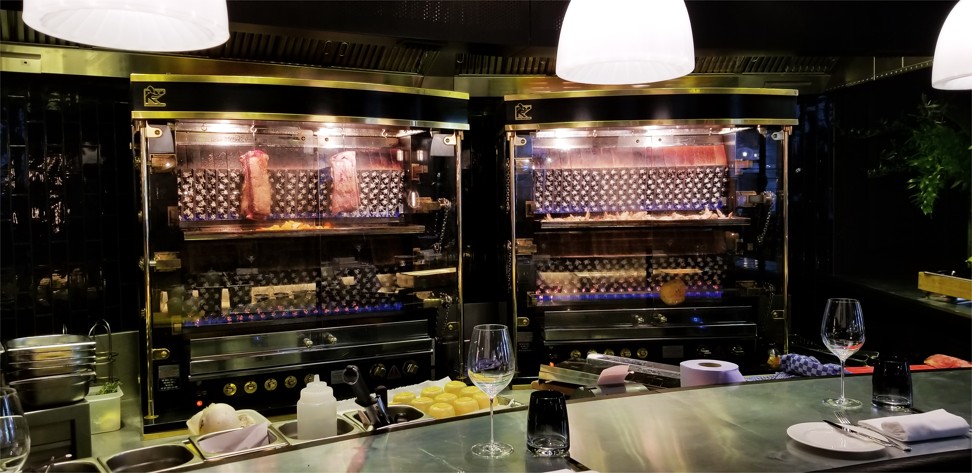 Dining – Kerridge's Bar & Grill was opened early September by celebrity chef Tom Kerridge. It has a warm, friendly ambience and serves classic British fare with a modern twist.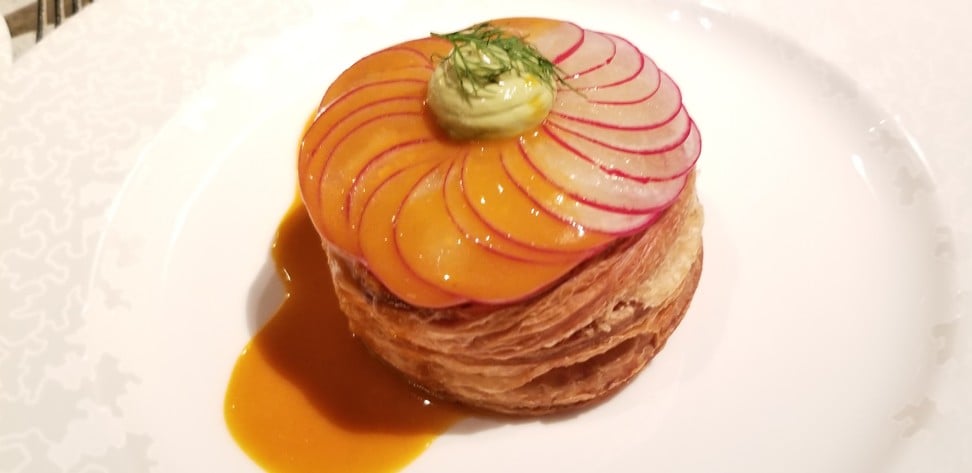 We loved the fresh Cornish crab vol-au-vent with avocado, green apple and crab bisque for starters, and whole stuffed rotisserie quail with braised white beans, boudin blanc and ceps for mains. For dessert, try the roasted vanilla and honey crème brûlée.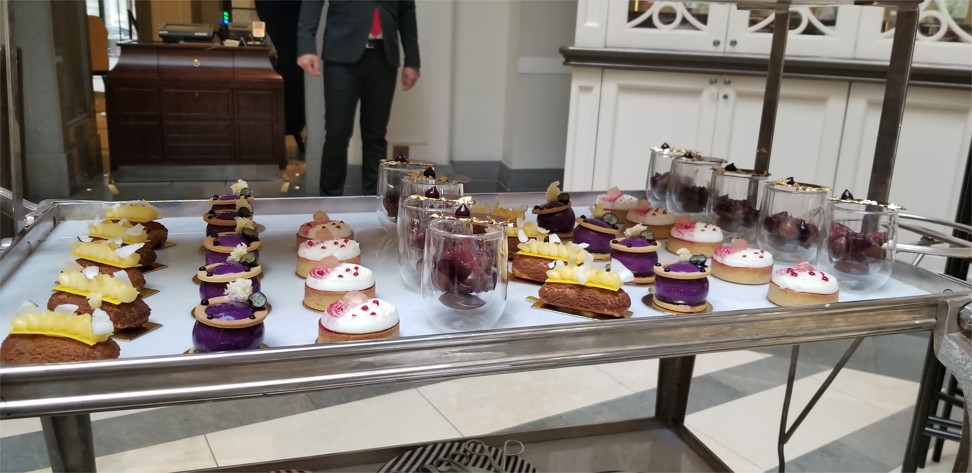 Afternoon tea at the Crystal Moon Lounge – With champagne corks popping and Baccarat crystal flutes clinking, it's only the start of the indulgent treats. Finger sandwiches, scones, pastries and cakes are served on hand-painted bone china. There is a menu of exotic tea blends – such as Big Smoke, a combination of lapsang smokiness and the bergamot tang of Earl Grey – to choose from.
6 new travel trends for 2019 – far from the crowd
Breakfast at the Northall – This is a breakfast "buffet" like no other. The quality and range of ingredients – many sourced from small British farms – is outstanding. The dining room is also spectacular while being understated, with lots of natural light from the large arched windows. The restaurant offers all-day light lunch and dinner menus featuring British cuisine. The marble island by the entrance serves champagne, wines and cocktails in the early evening.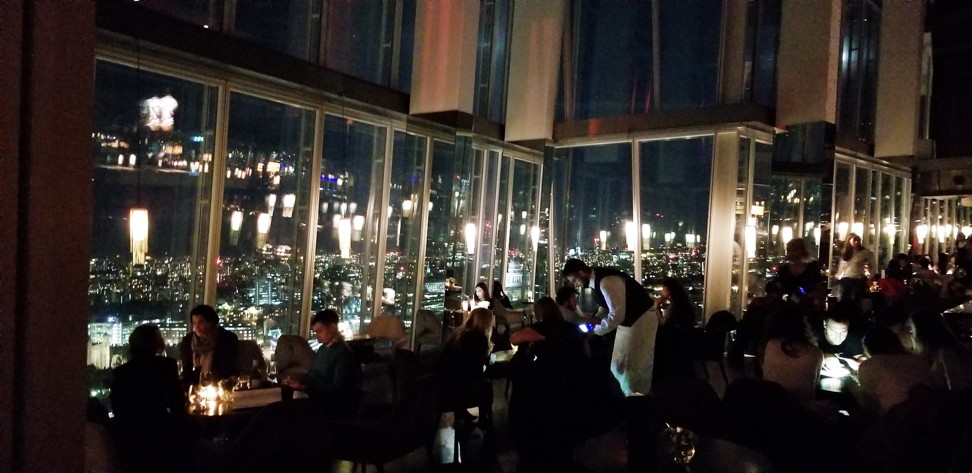 A 10-minute drive over the river is the Shard, where Aqua serves modern British cuisine with a spectacular view of the city from 31 floors up. The ingredients from the seasonal menu are sourced from local British farms. We like the unique twists in some of the famous English dishes, such as duck egg in the Bubble and Squeak, and the Bloody Mary jelly with the marinated yellowfin tuna.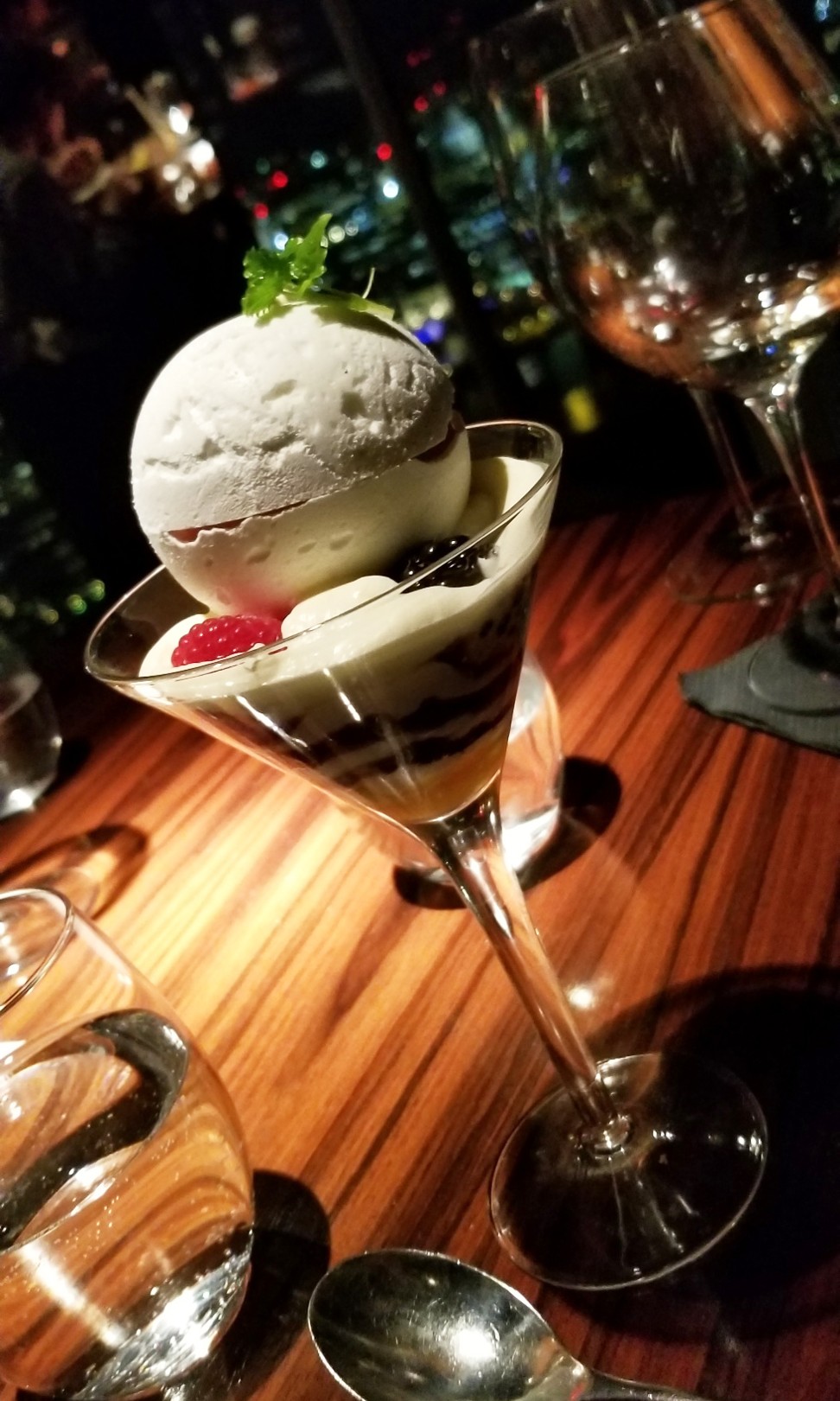 The outstanding dessert – David's Mess; it's named after David Yeo (founder of Aqua Group of restaurants and the creative force behind the menus) and involves guava sorbet, fresh raspberries and vanilla Chantilly. We love it!
5 things rich Chinese travellers want on a luxury holiday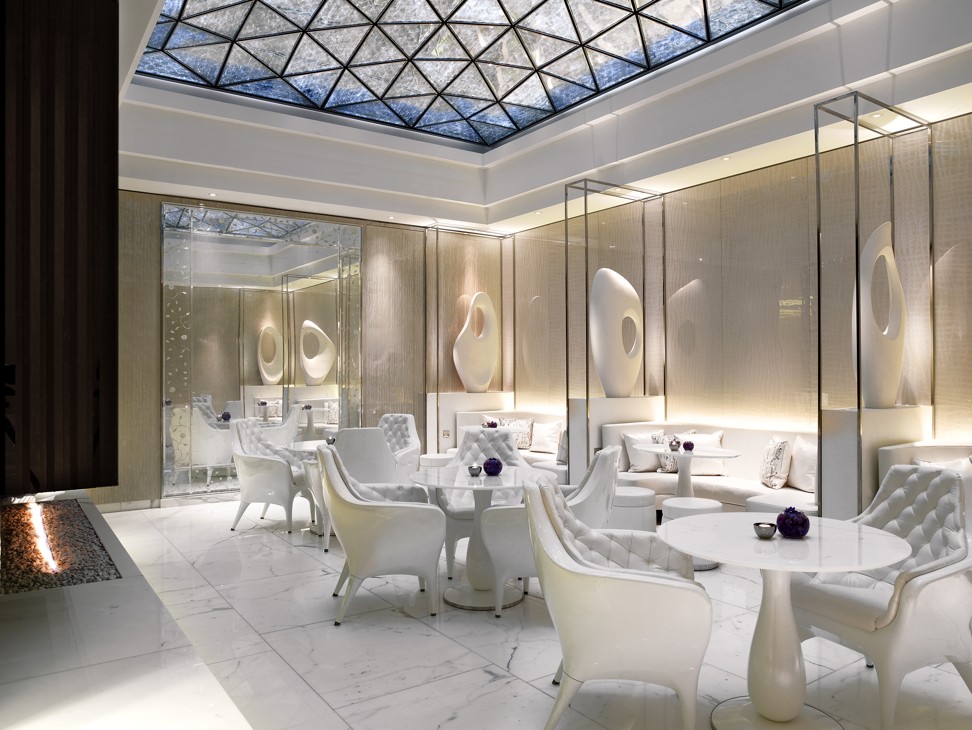 ESPA Life – Don't leave without trying this spa that's spread over four floors. It houses a swimming pool, vitality pool, amphitheatre sauna and ice fountain, heated marble loungers, private sleeping pods as well as treatment rooms, nail studio and and hair salon. ESPA offers a holistic approach to wellbeing, with a wide range of complementary alternative therapies, fitness and beauty treatments.
Walking distance – The London Eye, The National Gallery, The South Bank, Horse Guards Parade at Whitehall, Playhouse Theatre, Trafalgar Square, The Houses of Parliament. Stroll a little further for The British Museum, London Bridge and The Tate Gallery and Museum.
2. The Langham London, Portland Place, Regent Street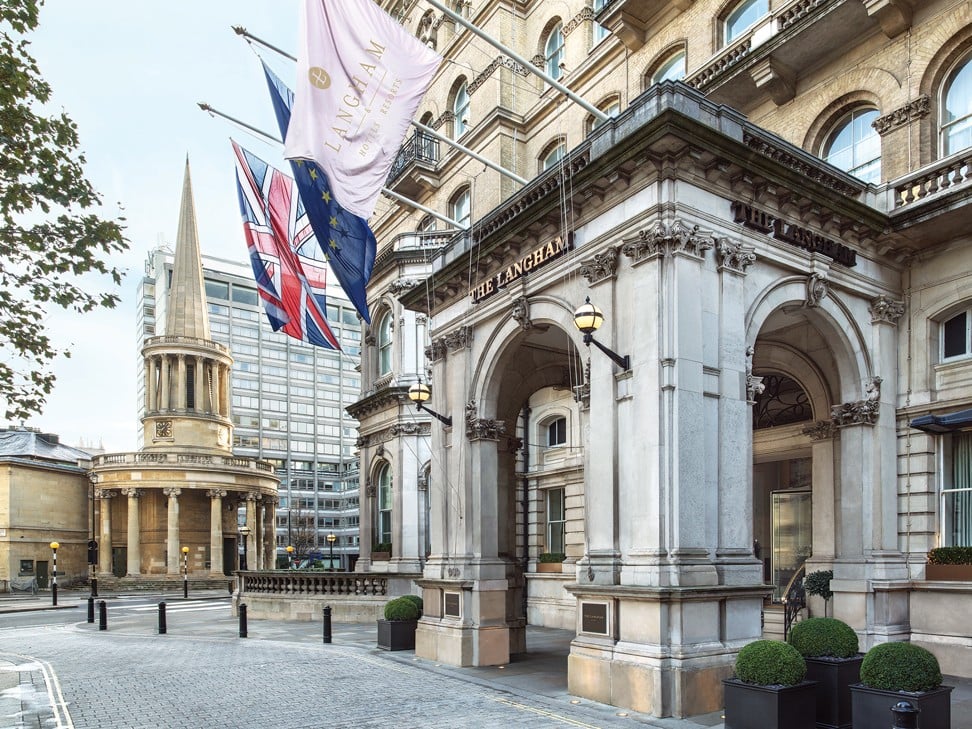 Who doesn't love the luxurious Langham? The hotel has hosted royalty, foreign dignitaries and celebrities for 150 years, including Oscar Wilde, Noel Coward Wallis Simpson, Winston Churchill and Princess Diana. Today, celebrities spotted in the hallways are usually guests or actors from the BBC, as its headquarters are located opposite the hotel, although Angelina Jolie, Colin Farell and Lady Gaga have been spotted at the hotel recently.
How smartphone apps are connecting China's millennial luxury travellers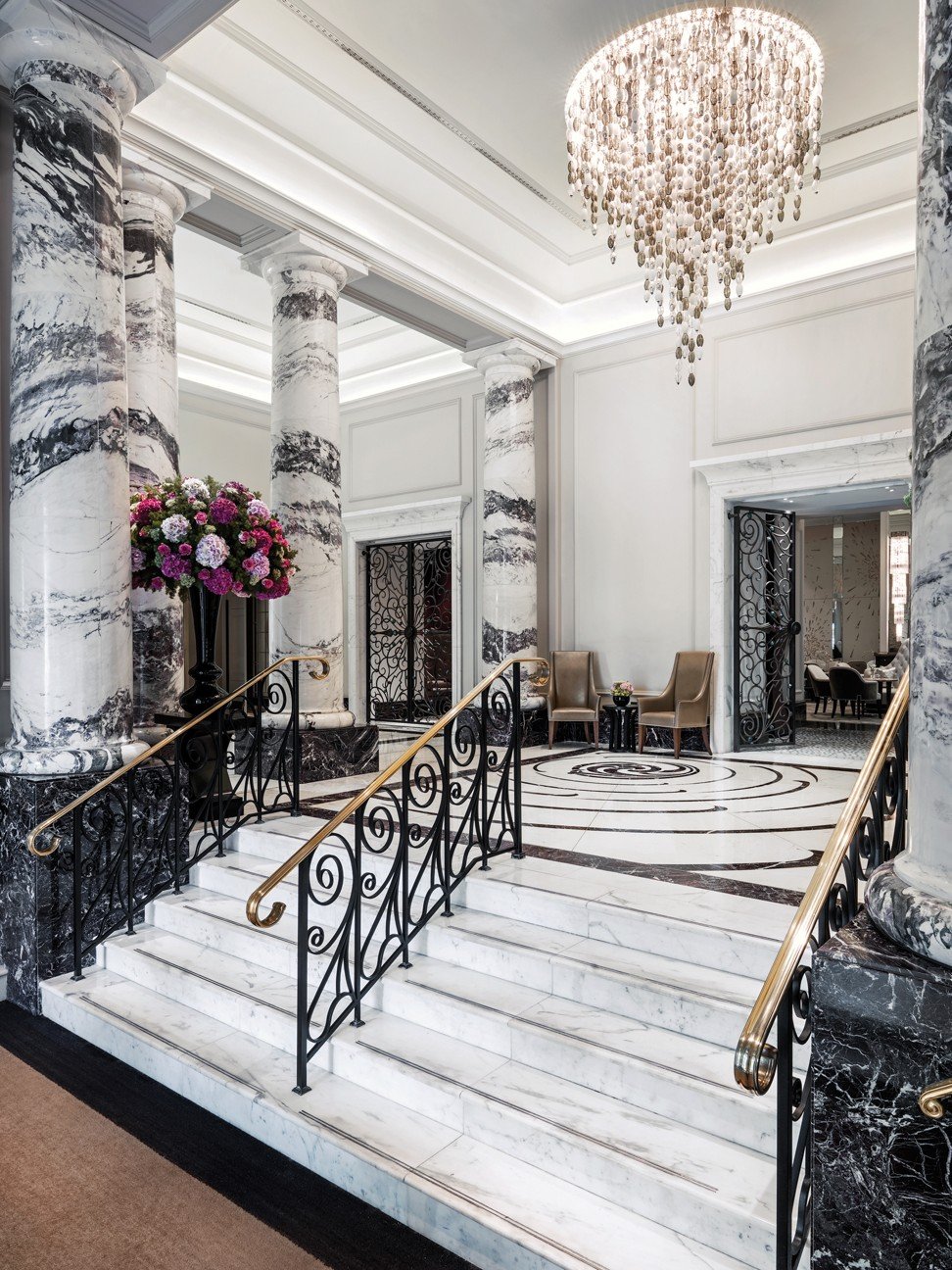 The hotel was built between 1863 and 1865 and was the largest and most modern in the city at the time – it was one of the first to install electric lights at the entrance and in the courtyard in 1879. Langham London is the grand old dame of hotels in the city, and is known for its personalised service.
The hotel has featured in a string of films, including James Bond's Golden Eye (1995) and Burnt, (2015), a culinary drama starring Bradley Cooper.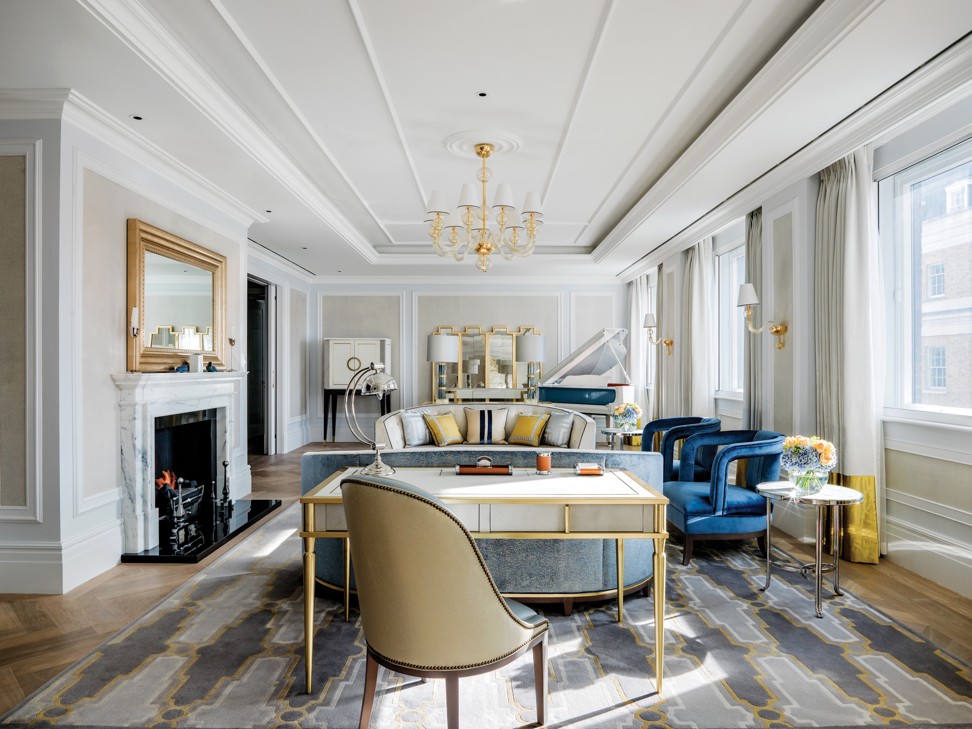 There are suites and family rooms, and a one-bedroom residence with a fully-fitted kitchen. The Penthouse Sterling Suite is 4844 square feet and has six bedrooms, a personal butler, bespoke furnishings by Britain's finest craftsmen, and a private media lounge.
The decor – It feels like a grand hotel, with high ceilings and Victorian details mixed with contemporary design.
How travelling as an Instagram couple has its challenges
Dining
Roux at The Landau – Helmed by father-and-son team Albert and Michel Roux Jr, with head chef Nicolas Pasquier, the food is contemporary European. There is informal counter dining as well as a la carte. More formal tasting menus cost around £75 for six courses, with an extra £55 to £85 for wine pairing.
Tiffin at the Langham – as afternoon tea at Palm Court is known – is another must-do. It's been a tradition here for 150 years. Champagne is served in a bespoke coupe glass and tea with Wedgewood. Starting at noon, it goes on until 5.30pm.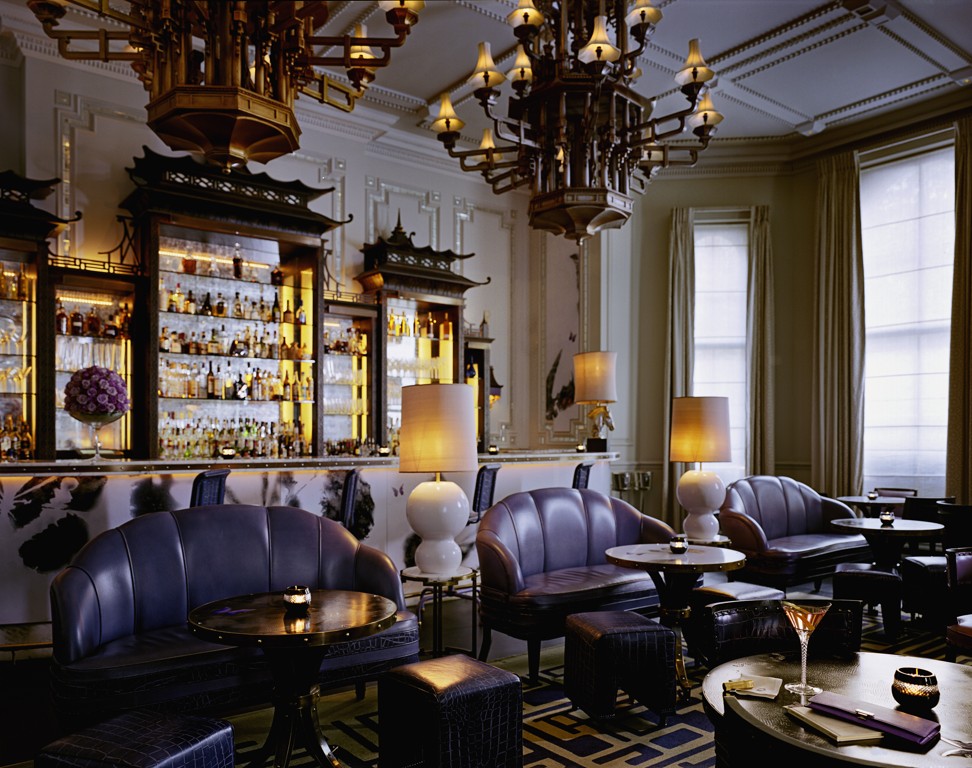 Don't leave before trying a gin and tonic or a signature cocktail at the Artesian bar.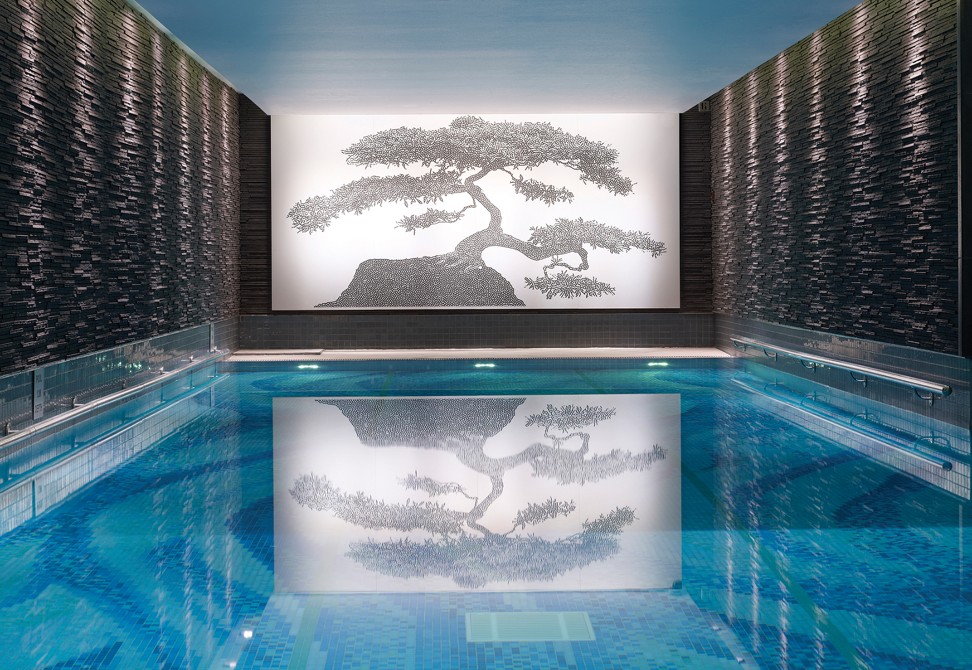 Indulge – Chuan Body + Soul is a lavish underground sanctuary with therapists offering holistic and relaxation treatments. There also are fitness facilities and a swimming pool.
Fly green: eco-friendly tips from zero-waste travel experts
Walking distance – The hotel is on Regent Street and a few minutes from Oxford Street. Christie's Mayfair, Photographer's Gallery, Halcyon Gallery and Cavendish Square are also a short walk away. And don't forget to take a look around All Souls Church opposite the hotel on Langham Place.
Want more stories like this? Sign up here. Follow STYLE on Facebook, Instagram and Twitter