As the high-end real estate market heats up in the Malaysian capital, Kuala Lumpur has become home to a cluster of luxury hotels that are taller and shinier than ever.
Is new truly better? We size up the competition and present the city's top 10 luxury hotels.
Four Seasons Hotel Kuala Lumpur
A dazzling skyscraper that took close to 20 years to build before throwing open its doors in November, Four Seasons Hotel Kuala Lumpur stands 65 floors tall, and is a stone's throw from Petronas Twin Towers.
With its distinctive aura and world-renowned service, this much-anticipated new property has raised the stakes in the upscale neighbourhood.
Fly to the Maldives to get this watch by LVMH's hotel and Hublot
Grand Hyatt Kuala Lumpur
Grand Hyatt KL may have had some of its lustre stolen by the new gilded hotels that have mushroomed all around, but this property – a handsome structure with rooms affording sweeping views over the city – is still at the top of its game more than six years later.
It has a famous Sky Lobby that looks out over Petronas Twin Towers, boasts an expertly managed Grand Club, and the restaurant Thirty8 remains popular with locals and overseas visitors.
Watch how a five-star hotel decorates their Christmas tree
The RuMa Hotel and Residences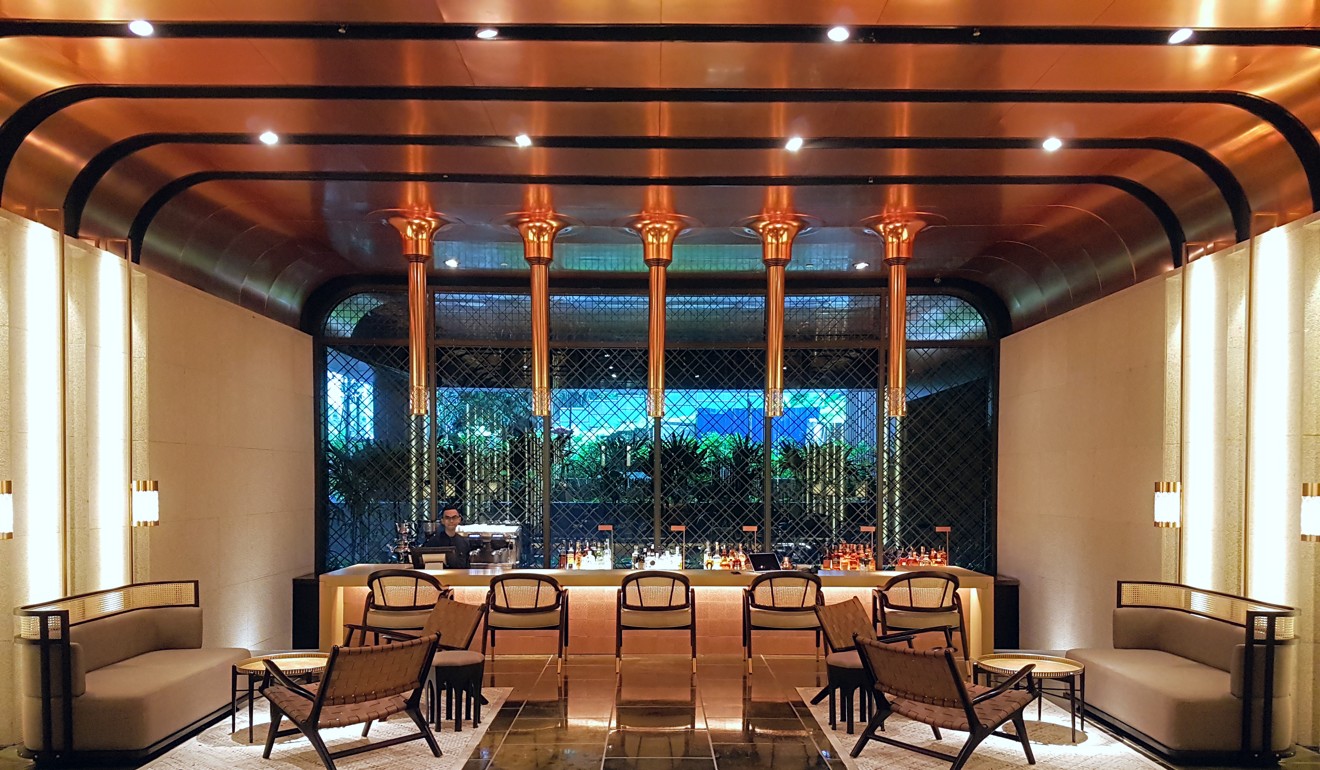 This luxury property opened in November, with highly design interiors unmatched by other establishments in its vicinity; features include shiny brass ceilings and breathtaking column-less spiral staircases. The cocktails are designer, too, concocted from premium spirits and mixers. The rooms at RuMa are cosy, exuding quality, and are filled with beautiful details.
Villa Samadhi Kuala Lumpur
A hidden gem in the exclusive Ampang enclave – barely minutes from the action of the city but a world apart – Villa Samadhi is an urban oasis replete with gleaming black cement walls and beautiful antiques that provide respite for nerves frayed by Kuala Lumpur's endless traffic jams and clamour.
The resort – which does not admit children below the age of 12 – serves all-day breakfast at its guests-only restaurant. Service here is spectacularly homely, with luxurious touches like complimentary port wine in the evening, served in crystal decanters.
The luxury accommodation includes 21 rustic Asian-style villas featuring local materials sourced from indigenous tribes in Malaysia.
What it's like to go on holiday when you own a five-star hotel
Banyan Tree Kuala Lumpur
Looming on the opposite side of the Jalan Raja Chulan/ Bintan stretch, this new property, which opened in June, boasts magnificent vistas from its lofty perch right in the middle of KL's Golden Triangle.
So great is the allure of the 360-degree cityscape that everything in this hotel looks out towards it – from the opulent baths and spa to the rooftop bar – which quite possibly offers the most mesmerising bird's-eye view of Kuala Lumpur.
For a brand noted for its wellness approach to hospitality, the rooms are decorated with a light, minimalistic touch.
W Kuala Lumpur
If Technicolor is the cornerstone concept of a W hotel, then its latest installation in Kuala Lumpur, which opened in August, has it in spades. A sea of neon purples and pinks glow from LED cascades and arches dotted about the property, from the lobby to the rooms.
Positioned as a hip hotel calling to millennials, W Kuala Lumpur has a host of trendy restaurants and nightclubs to achieve that directive.
Controversial New York chef to open sushi bar in tiny hotel room
Alila Bangsar Kuala Lumpur
A tall landmark dominating the low-rise residential sprawl of Kuala Lumpur's upmarket Bangsar enclave, Alila made its Malaysian debut earlier this year, and appears to have made the right bet on location.
Design-wise, the diction is pluralistic, with heavy wooden accents adding to the property's resort-like feel and cool, white furnishings evoking minimalism.
Sofitel Damansara Kuala Lumpur
Augmenting the rise of Kuala Lumpur's new wave of luxury hotels is Sofitel's entry into Malaysia late last year. The Damansara is located in the "Golden Triangle of Petaling Jaya", a neighbourhood that is fast gaining in popularity, with burgeoning commercial jungles and residential enclaves.
The most fetching aspect of this hotel is its F&B operation comprising Chinese, Mediterranean and casual dining, where the food is delectable and the service is grand.
How do you book exclusive hotel rooms if they're not listed online?
Shangri-La Hotel, Kuala Lumpur
One of the oldest luxe properties in the Malaysian capital, Shangri-La Kuala Lumpur's hospitality is legendary, and it remains the favourite spot for society soirées and significant national events.
The hotel opened in 1985, and has undergone major refurbishment a few times since. The lobby and rooms nonetheless feel a tad dated, with renovation plans are in the works.
Collectively, the gourmet delights from this feted address are superbly delivered, from comforting Chinese feasts at Shang Palace to classical Japanese fares at Zipangu.
The Face Suites
A behemoth property that comprises hotel rooms and apartments, the Face Suites in many ways represents the evolution of luxury hospitality in Kuala Lumpur.
Space is often a prime reason why this hotel is constantly packed – entry-level rooms are 83 sq metres, and affordability is another compelling impute.
Forgoing one's disdain for fake florals and crowded lifts, the capable service, good restaurants and an infinity pool worthy of a million Instagram posts propel this hotel into the fold of Kuala Lumpur's top 10.
Want more stories like this? Sign up here. Follow STYLE on Facebook, Instagram and Twitter