"How do you eat caviar? You shovel it into your mouth and try to forget how expensive it is."
This was the kind of helpful, supportive reaction I got when I was preparing for the caviar edition of our "How to Eat" series. I have nice friends.
Well, the joke's on them, because I learned a lot when I was wolfing down premium fish eggs that cost €6,500 (US$7,401) per kilogram.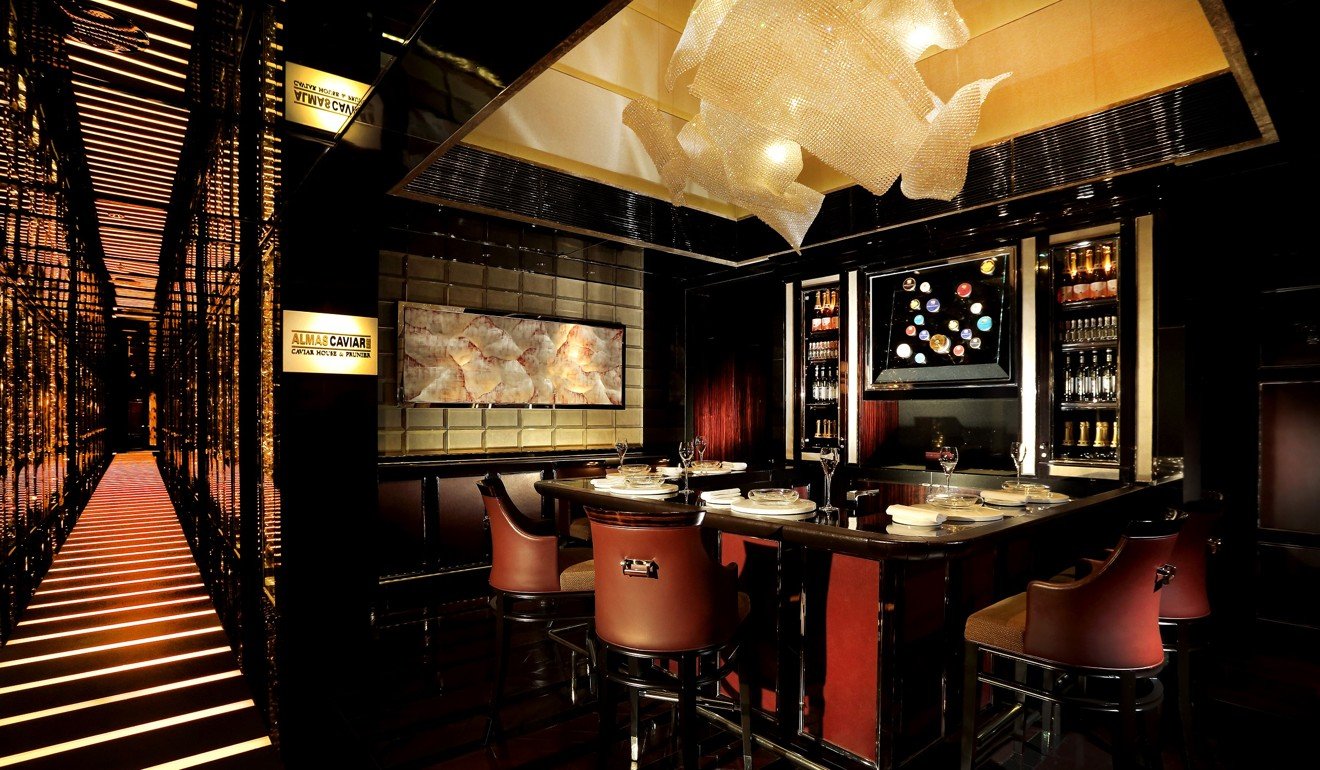 Essential takeaway points are: you get to drink a lot (including chugging a glass of vodka), eating with your hands is encouraged, all caviar are fish eggs but not all fish eggs are caviar, and that this is one of the most expensive things you can eat that will never fill you up.
Check out our helpful video on How to Eat Caviar so you don't look like a pleb at your next glam gathering:
We speak to Joyce Chan, operations manager of Caviar House & Prunier, which stocks its premium wares at The Ritz-Carlton Hong Kong's Almas Caviar Bar.
She recommends using mother-of-pearl spoons as metal ones would affect the taste of the roe (we knew that), and that caviar is best enjoyed when spooned onto the back of the hand so that it's warmed to almost body temperature (we didn't know that).
We also enlisted the help of Leo Lo, the hotel's head sommelier, to recommend wines and spirits for pairing, because caviar tasting is a thirsty business, and because journalists have drinking problems.
We try three types of caviar:
Caviar House Finest Caviar Beluga (€6,500/kg)
Only fancy people allowed. Even caviar novices will have heard of the Beluga caviar that comes exclusively from the eponymous European sturgeon, which has the rather lovely scientific name of Huso huso.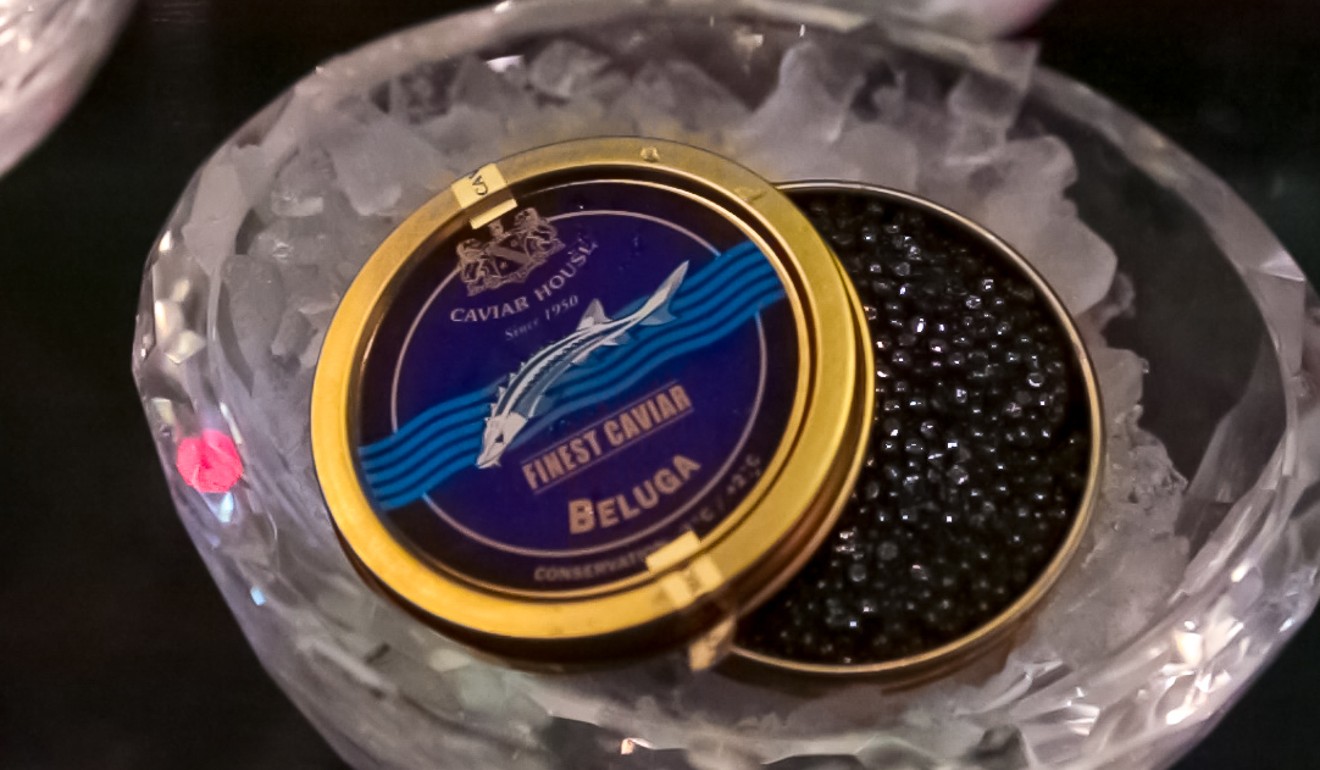 Whosoever is interested in trying this caviar should know that the roe is pearl-grey (it hasn't gone off), with an ocean-fresh, mineral taste and a long finish.
Lo recommends drinking a small glass of Beluga vodka in one go (don't go nuts, the small glass holds about a shot's worth of vodka) before tasting the caviar, because the clean taste of the spirit and the "explosiveness" of the alcohol releases the full flavour of the roe.
Prunier St. James (€3,930/kg)
We're not sure if Queen Elizabeth enjoys the occasional caviar treat. If she does, it could well be this one.
This particular caviar was first tasted in 1932 at the opening of the Prunier Restaurant on London's St James Street. According to Chan, British royalty and heads of state were regular guests at the restaurant and favoured this caviar variety.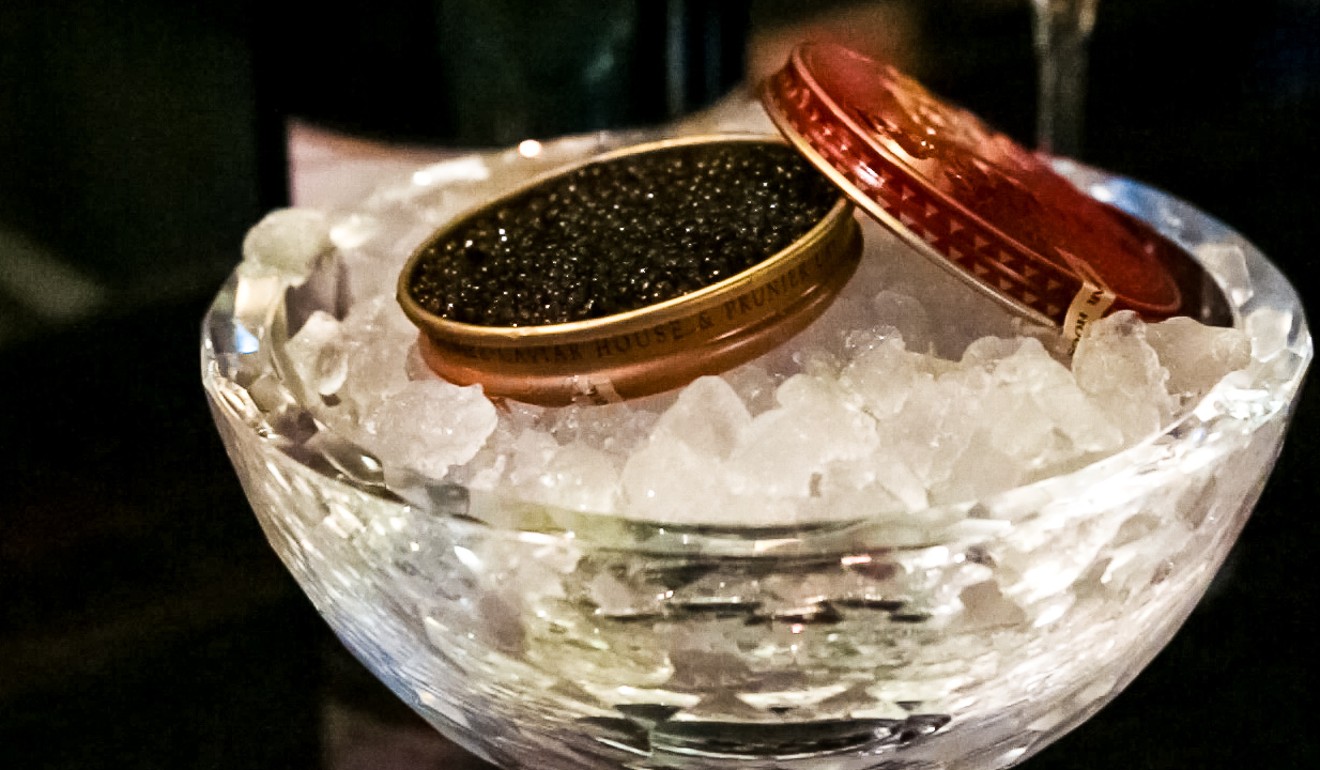 The caviar is still produced using the same technique, with a low salt content and reaching perfect maturity two months after the fish is caught and the roe is harvested.
Expect full-bodied taste with iodine notes, a smooth and creamy texture and a long finish. With its variety of aroma and density of taste, it is most similar to Oscietra caviar from the Caspian Sea.
Lo recommends the Ruinart Blanc de Blanc for this pairing, as the champagne's acidity enhances the taste of the caviar.
Prunier Tradition (€1,800/kg)
Chan says this is a classic. The roe comes from the Siberian sturgeon, Acipenser baerii, and like its cousins in the Caspian Sea, it can grow up to three metres long and weigh several hundred kilograms. The caviar has clear, hearty notes of hazelnuts and almonds, and ends with a long finish (we're seeing a common theme here).
This variety tastes similar to Sevruga caviar.
Lo recommends its house Champagne for Tradition, explaining that the fine balance of the bubbly's sweet and sour notes make it the best choice to bring out the caviar's flavour profile.