When winter hits, the craving for hotpot always grows stronger.
During the chilly months – particularly in places where temperatures fall well below freezing – there is no better excuse for taking part in the traditional Chinese cooking method, where a simmering pot of soup stock sits in the centre of a dining table while people drop assorted ingredients, including meats, fish and vegetables, into the bubbling liquid.
Quan Alley takes first prize for the most Instagrammable hotpot dishes in town
Sitting around a hotpot and feasting on the cooked food helps to warm up the body and, perhaps just as importantly, is a hugely enjoyable social gathering among family members and friends.
As the mercury levels drop in the coming months, it is certainly something that many people will be keen to enjoy together.
Check out these four great hotpot restaurants – should you find yourself travelling to Shanghai, mainland China's financial hub, this winter.
Yuan Yang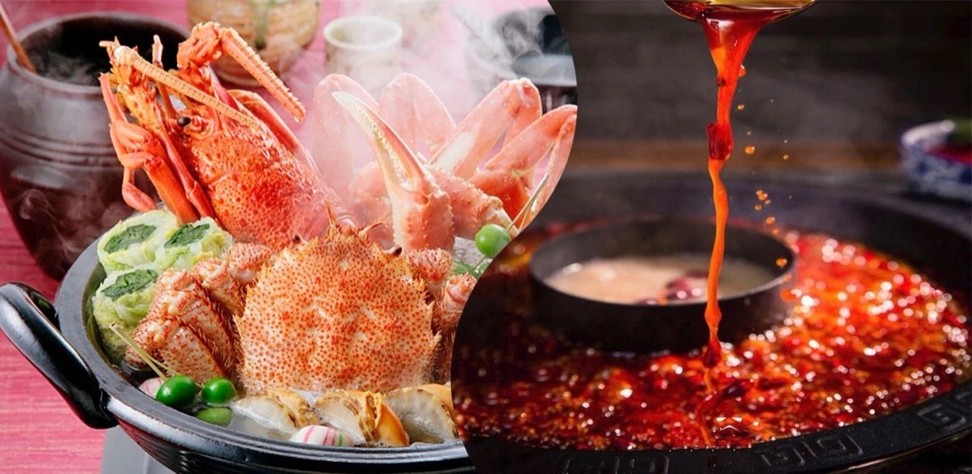 Sichuan hotpot lovers might think they know all there is to know about eating hotpot meals.
However, Yuan Yang will prove them wrong.
The team behind Finest Craftsmanship Chinese Group has managed to present Sichuan hotpot in new ways – featuring Sichuan river seafood in umami broth with pickled peppers.
How top chefs in Stockholm are taking sustainability to the next level
On one hand, the pot no longer contains fatty meat and heavy oil, which means you can feel good about avoiding such guilty pleasures.
On the other, by sampling this restaurant's hotpot you also will be happy to have expanded your understanding of the diversity of this classic Sichuan delicacy.
Address: 23-2/F, No. 268, Xujiahui Road, Shanghai
Kanpai Kurogeya
Kanpai Group, a Taiwan-based catering company which runs a great hotpot eatery in Taipei, has opened another exclusive version of this hotpot restaurant – in Shanghai.
The team serves only high quality Australian Wagyu beef of grades M8 to M9.
You will find the restaurant offering numerous delights, but all with a twist, such as finding its delicious marbled Australian Wagyu beef inside its Japanese Sukiyaki hotpot.
8 restaurants and bars serving culinary delights in Hong Kong in January
The restaurant also features Spanish Iberian pork and Chinese Muchuan black chicken among its essential hotpot ingredients.
Address: 3/F, No. 20, Guangdong Road, Shanghai
Loushang Hotpot
Loushang Hotpot has led the way in offering Cantonese hotpot in Shanghai since it opened in 2016.
A visit to this restaurant will certainly remind Hongkongers of memorable times enjoying hotpot in their home city.
Its hotpot featuring a chicken broth with fish maw as the base is the most popular offering.
Why does it win the hearts of foodies? Because of its authentic attention to detail.
Celebrities support opening of Louis Vuitton's Shanghai exhibition
The chicken broth it serves takes more than four hours to stew and all of the ingredients it serves are clean and fresh – and delicious after being dipped for a short while into the bubbling pot.
Address: 2/F, No. 46, South Maoming Road, Shanghai
Chinese Top Pot
Hailing from Beijing, this century-old hotpot restaurant specialises in lamb hotpot served with traditional Beijing flavours.
The use of a copper pot for boiling broth is indispensable, while all the lamb has to be sourced from Inner Mongolia. Only hand-slaughtered lamb can be served, too.
Make sure you don't miss trying the sauces on offer.
Dolce & Gabbana fashion show cancelled amid 'chopsticks' ad fury
As the restaurant uses classic recipes that are handed down from generation to generation, you won't find them anywhere else.
Address: No. 45, East Huaihai Road, Shanghai
Want more stories like this? Sign up here. Follow STYLE on Facebook, Instagram and Twitter