Inside Nove, a new dim sum restaurant that blends Cantonese cuisine and Chiu Chow flavours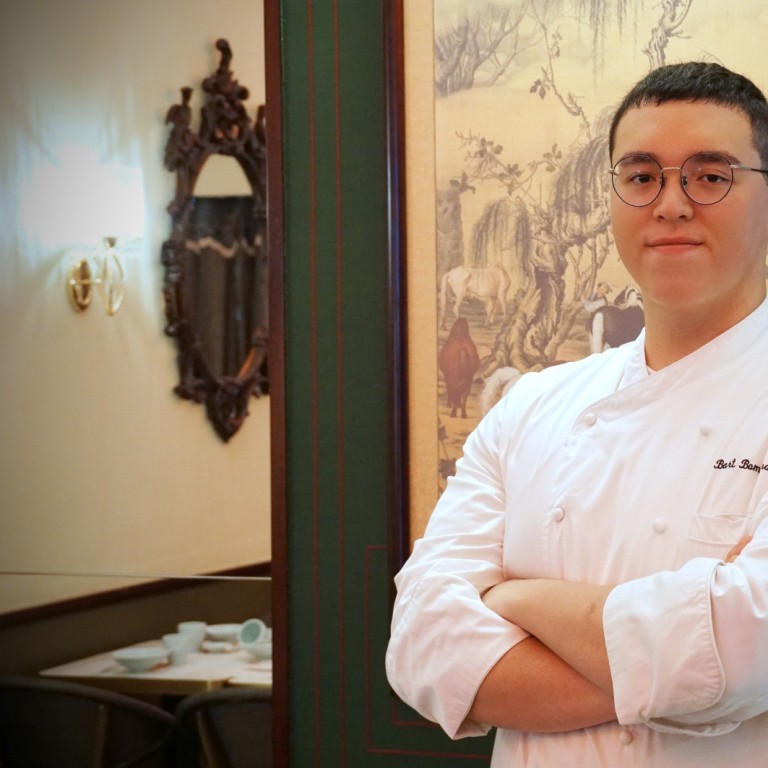 Li Yuen Street East in Central, Hong Kong, is one of those market streets that you associate with bargain clothing or cheap souvenirs. That is all about to change with the opening of Nove.
Tucked away at number 9 of the bustling lane is Nove, a contemporary Chinese restaurant that fuses Cantonese cuisine with traditional Chiu Chow flavours.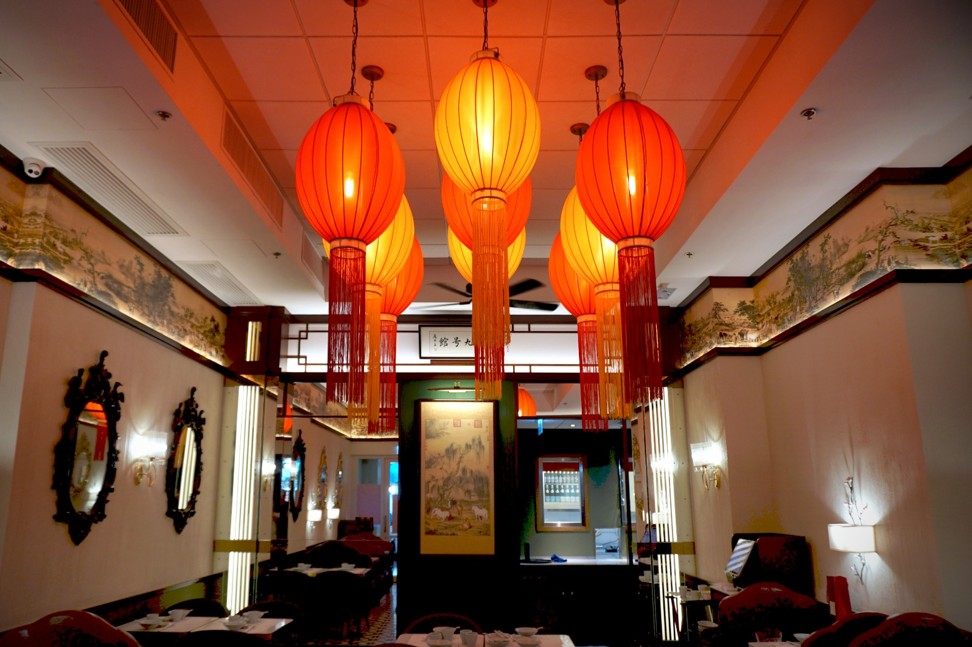 The interior is designed by Albert Kwan, who handled the Shanghai Tang and China Club projects for the late David Tang. The walls are lined with booth seats and a mosaic tiled floor that harks back to sixties Hong Kong, a period made famous by Wong Kar-wai films As Tears Go By and In the Mood for Love. A beautiful ceiling fan and a centrepiece of red lanterns prepare diners for what's on the menu.
At the back of the restaurant is the auspicious artwork One Hundred Horses, which signifies prosperity and is a common motif in Chinese decor. Kwan cleverly utilises the space at Nove to continue the theme on the upper mural, carrying over the meaning of the painting with modern techniques.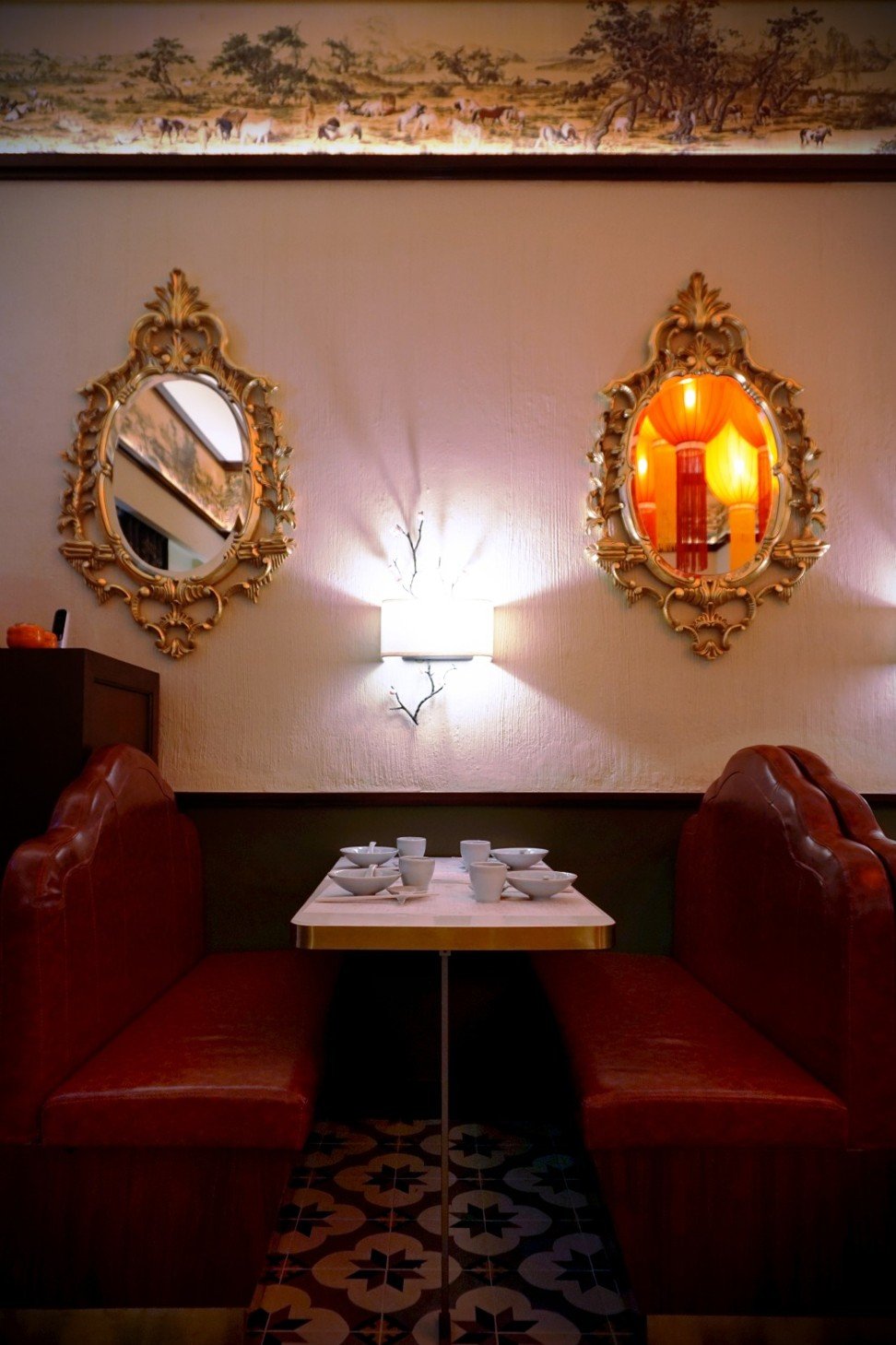 Elegant plum blossom branches are intertwined with the sconces, further referencing Nove's ideology of seeing traditional elements in a new light.
The location itself is part of an interesting slice of Hong Kong history. Most of the street names are translated from the English ones given by the British colonial government, and Li Yuen Street East was one of the first streets with a Chinese name, thus accentuating the authenticity of Nove.
Helming the kitchens is chef Wong Yiu-por who has more than 50 years' experience including at Island Tang, the first public restaurant serving contemporary Chinese fare under David Tang's name in Hong Kong. Island Tang was three-Michelin star chef Umberto Bombana's favourite dim sum restaurant and since chef Wong has come out of retirement, Bart, the 18-year-old son of the acclaimed chef, has been taken on as apprentice dim sum chef.
Chef Wong always wanted to pass the torch to a worthy apprentice, whom he finds in Bart. "It could be his experience in the kitchen but he is picking things up very quickly. It's hard to find good help in the kitchen nowadays and the young Bombana is talented as well as hardworking," he says.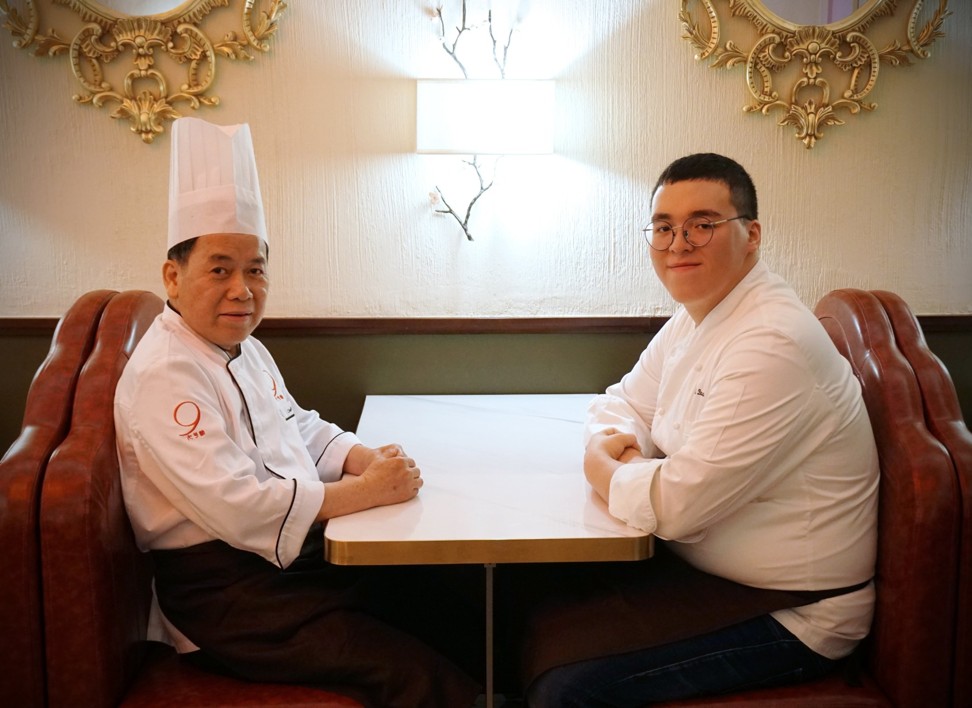 Bart, who recently completed high school in Britain, has been helping out in his father's kitchens at 8½ Otto e Mezzo Bombana and Octavium and on the restaurant floor for years. He became an apprentice at Nove to learn Chinese cuisine from his father's favourite dim sum chef, and as his budding interest in F&B is just starting, he feels he needs to gain experience from a wide range of cuisines.
"There aren't any high-calibre culinary schools in the UK, so I've decided to study media communications at University of Gloucestershire, but the chances of culinary school and apprenticeships afterwards are likely," the young Bombana says.
Must-try dim sum at Nove include the steamed pork belly buns and baked abalone and cheese tarts, alongside Chiu Chow-style brine delicacies sliced goose and pig's trotters.
There has been a misconception that Nove is owned by Bombana senior, but Julia Wai, who represents the chef, clarified that it is owned by the investors of Octavium.
Want more stories like this? Sign up here. Follow STYLE on Facebook, Instagram, YouTube and Twitter

The contemporary Chinese restaurant – interior designed by Albert Kwan – is where the teenage son of three-Michelin star chef Umberto Bombana is an apprentice dim sum chef