François Delaire first dreamed of becoming a culinary professional at 15, when he visited a local pastry school's exhibition stand at a careers expo in his hometown, Paris. He was inspired to train as a chocolatier and pastry chef, and worked in some of London and Paris' most prestigious hotels and restaurants, including L'Atelier de Joël Robuchon. Appointed as executive pastry chef at The Peninsula Hong Kong, late last year, Delaire has since become well-known here for crafting jewel-like chocolate confectionery that tastes as good as it looks.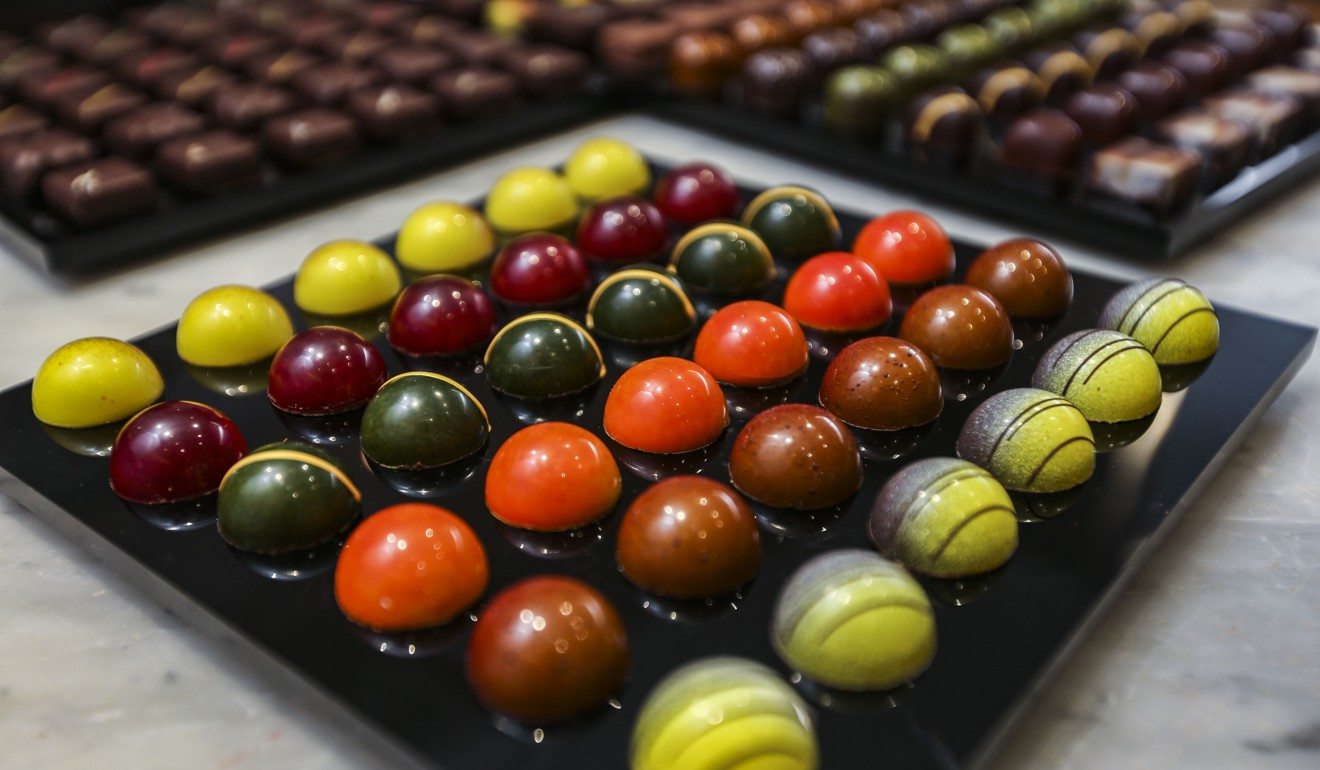 "Chocolate is really at the root of [being a] pastry chef. If you do not know how to manipulate or how to create with chocolate, you will be lacking," Delaire says. "With chocolate, everything is possible. It's just a matter of time and labour."

However, this city's tropical climate can challenge even the most experienced chocolatier, he says.
Callebaut's ruby chocolate to launch in Hong Kong this September
"Hong Kong is very humid," Delaire explains. "Just a simple drop of water in the chocolate can really destroy it. So, just imagine humidity in the room all day affecting the surface of the chocolate."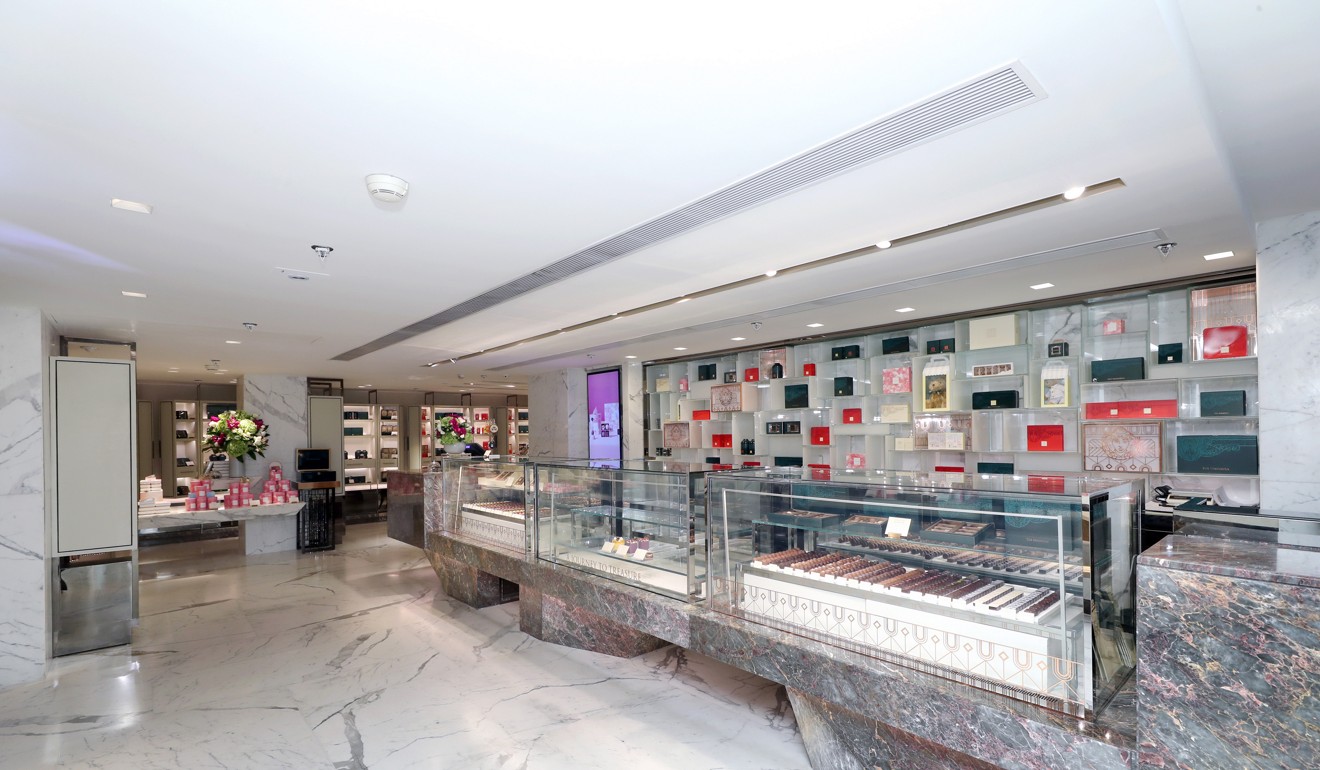 Luckily, The Peninsula's chocolate room is climate-controlled, and has a double-door design that prevents fluctuations in humidity and temperature.

Working closely with three sous-chefs, Delaire takes at least two days to make the hotel's classic chocolates. Such work requires the pâtissier's craft, and the patience to wait at least 24 hours for the ganache to cool.
"Hong Kong is very humid. Just a simple drop of water in the chocolate can really destroy it. So just imagine humidity in the room all day affecting the surface of the chocolate"
"We are able to enclose the ganache with chocolate, making it very thin and clean," Delaire explains. "But if the ganache is not hard enough when we put the chocolate on [it], it will come out of the chocolate. That is why we really need a lot of time. However, usually good things take time."
He acknowledges that desserts these days also need to be "Instagrammable" for social media, but says the quality of their taste is a preparation priority.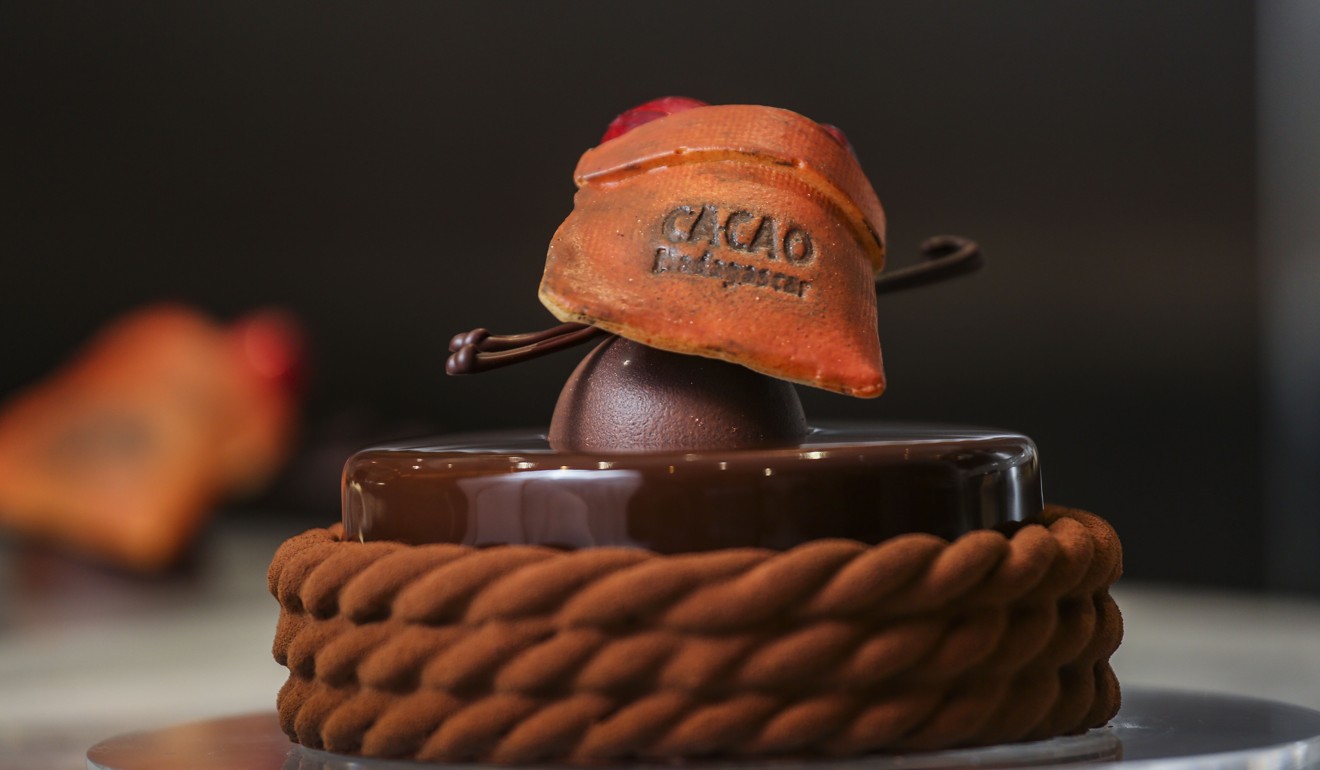 "There's nothing wrong with people looking at the outside first, but people only return if it tastes good," Delaire says, "So, we always work on the taste first, and then its outside appearance. I don't want their fancy decorations to destroy the taste."
How savoury desserts are becoming the next big gourmet trend
Delaire's seasonal innovation, the Sakura Collection, was popular during the cherry blossom season, especially among Japanese customers. His current most popular creation for The Peninsula is the Chuao from Ecuador and chocolates with a refreshingly sour taste.
Delaire is also working on two new chocolates for Christmas. One will be a Christmas tea flavour with an infusion of regular and herbal brews and flavourings such as cinnamon, orange and lemon peel.
"We already have a tea chocolate, but we do not have a Christmas tea one," Delaire says, adding that his other upcoming creation will be a classic fruity cranberry chocolate.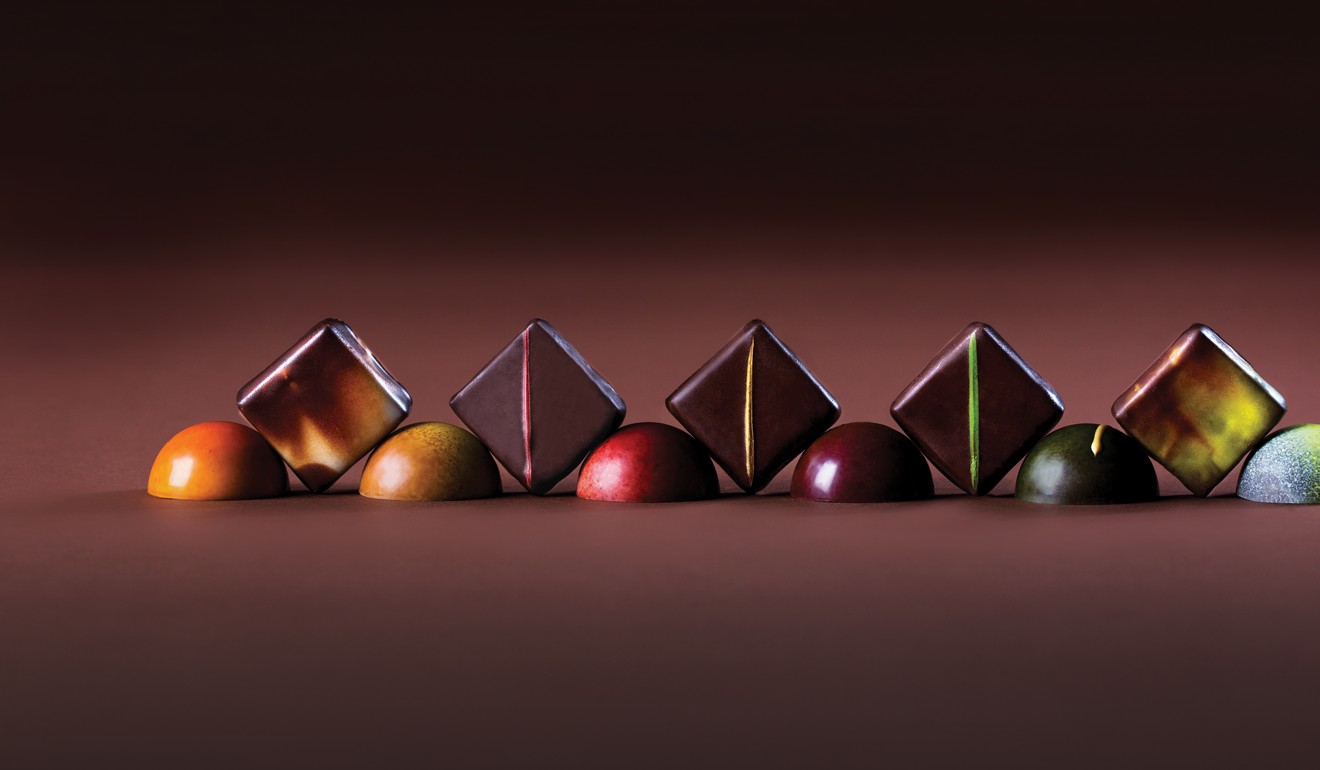 Both should be novel and Instagrammable, Delaire says.

"We are looking at all the social media, with what's happening around us, because we do not also want to make the same things," he explains. "This is good because it's pushing us to create more all the time."
Make chocolates like Chef François Delaire
Ingredients for home-made chocolates
Try to buy professional cooking chocolate for your home-made chocolates. This is usually more expensive than the normal bars because it is pure chocolate without extra additives like lecithin and oil. So when you melt it, it will be easier to manipulate since you will just be getting pure chocolate.
The easiest chocolate to work at home
For beginners, a white chocolate is the easiest to make because it doesn't contain cocoa. The requirement for temperature control is much easier. It is also less messy, compared with dark chocolate, when you are making it in your kitchen.
Essential tools
You can't make chocolate without a thermometer. The ones used in professional chocolate houses are usually in laser gun format, but normal ones will do too. For more professional use, you can also use a brix to measure the density of sugar to control the texture of the chocolate. A triangle scraper would be helpful too.
Easy piping tool
You don't always need to buy professional piping bags. You can adapt normal ziplock bags you usually use to store food. Just cut the corner of the bag and use it as a simple piping bag.
Want more stories like this? Sign up here. Follow STYLE on Facebook, Instagram and Twitter