What was once a military aircraft dropping bombs during the second world war is now carrying
500 pieces of aviation chronographs around the world with the support of independent Swiss watchmaker Breitling.
Named Breitling DC-3, the 77-year-old twin-engine properller plane touched down on the Macau International Airport earlier this week.
During its brief stop in Macau, a small group of guests were invited to fly over the city on it. Embarking on its round-the-world tour in Geneva, Switzerland, on March 9 this year (the aircraft's 77th birthday), it has crossed the Balkans, the Middle East, India and Southeast Asia. When it completes the entire journey and returns to Switzerland this September, it will become the oldest plane to circumnavigate the world.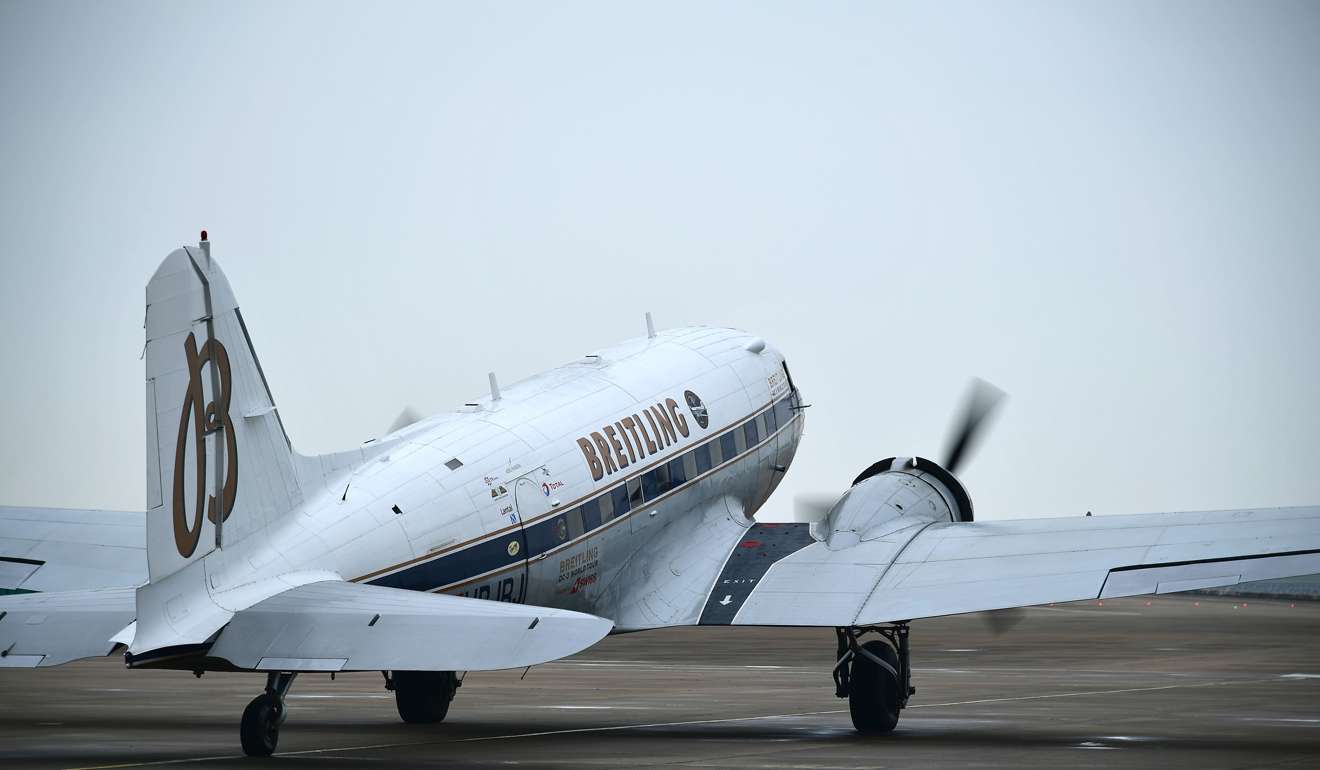 First launched in 1935, DC-3 planes revolutionised civil aviation and were later requisitioned for military use in the second world war. As of today, there are fewer than 150 DC-3 aircraft still in flying condition. "Our Breitling DC-3 was used to carry troops all over the world in 1942 to 1944," says captain and owner Francisco Agullo. "Actually, it was used for one day as a bomber plane."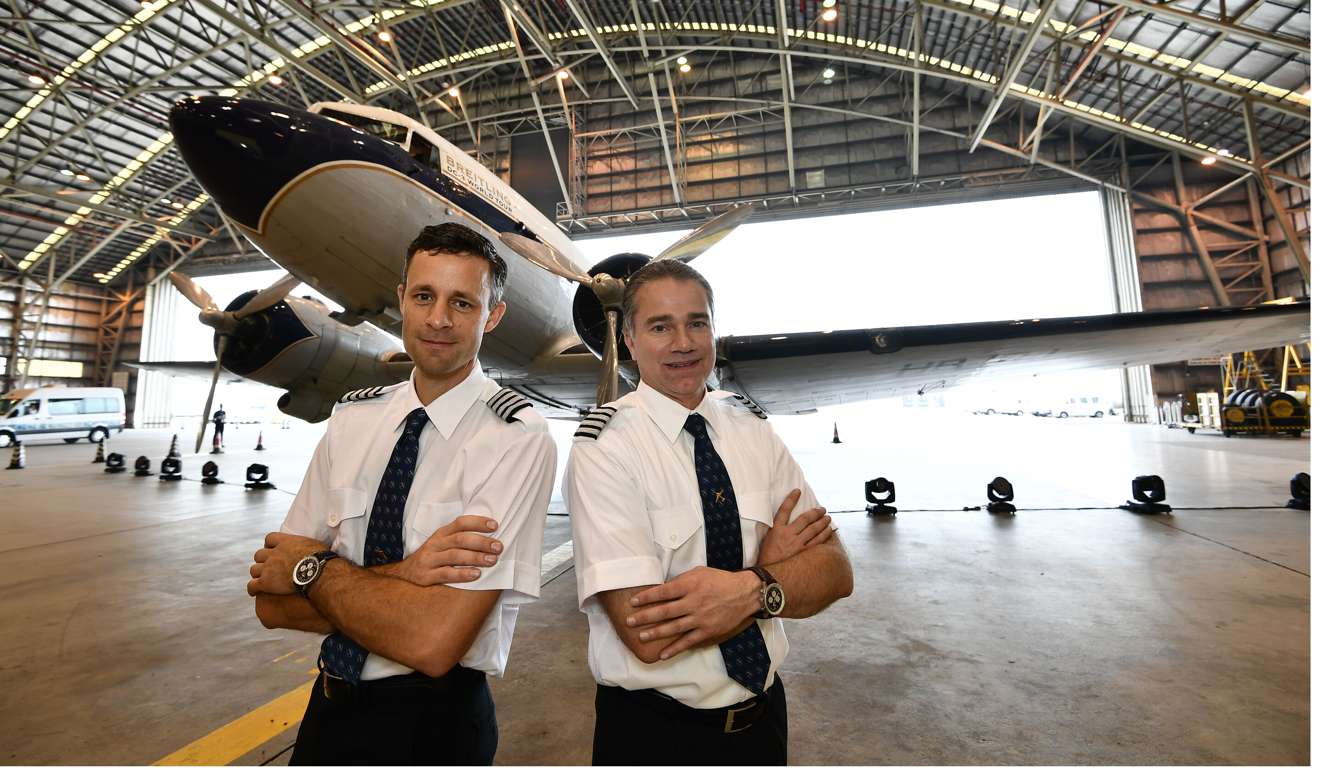 The plane resumed its civilian service after the war ended in 1946 until it was put on the market for sale in 1988. "In the aviation world, we say that the only replacement for a DC-3 is another DC-3. That means a lot and it's true. This aircraft can carry 30 people and land on a field in the mud or on a grass strip only 800 metres long. There's no other plane that can do that, even today," says Agullo, who bought and restored the vintage aircraft with a group of aviation aficionados in 2008.
To enable the aircraft to complete such a long journey, the crew had to cut down the seats to 14 to carry extra fuel.
The plane is carrying 500 limited-edition Navitimer aviation watches powered by Manufacture Breitling Calibre 01. The watches, to be released this autumn, will be engraved with the "Breitling DC-3 World Tour" logo on the case back and will come with a certificate signed by the flight captain.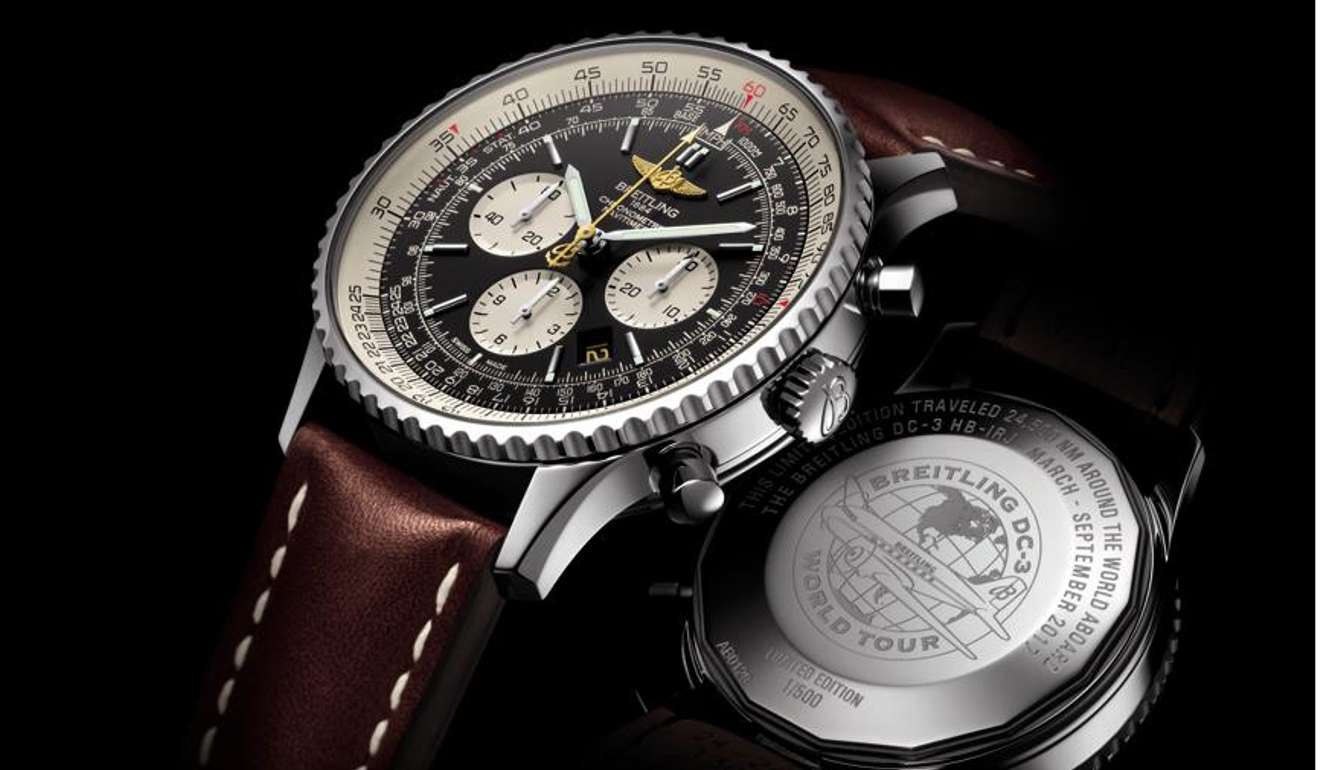 "If you drive an old car or truck, it's very heavy. There's no power steering. But [when you drive] a modern car, it's nice and easy. The plane is exactly the same thing," Agullo says. "It's a different philosophy but it's a lot of fun."
After the Macau stop, Breitling DC-3 continues its journey stopping in Taipei and different cities in Japan, then across the Pacific Ocean to North America, then landing in Greenland, Iceland and various European cities before returning to Geneva. But this round-the-globe tour definitely won't be the plane's last journey. "I hope that we can keep the plane for as long as possible in flying condition. We want people to come and fly with us," Agullo says.