Not all treasure is underground. For centuries, jewellers have prized precious materials from organic sources. Pearls, of course, and the mother-of-pearl secreted by shell creatures for protection. And also from the sea, glorious coral, ranging from fossil coral to rich red corallium rubrum, along with the iridescent rainbow beauty of ammolite from the fossilised shells of ammonites. Amber, the fossilised resin of ancient trees, is also found in the ocean. Jet is another organic gemstone from ancient trees, found in coastal cliffs as a compressed layer of the decayed wood.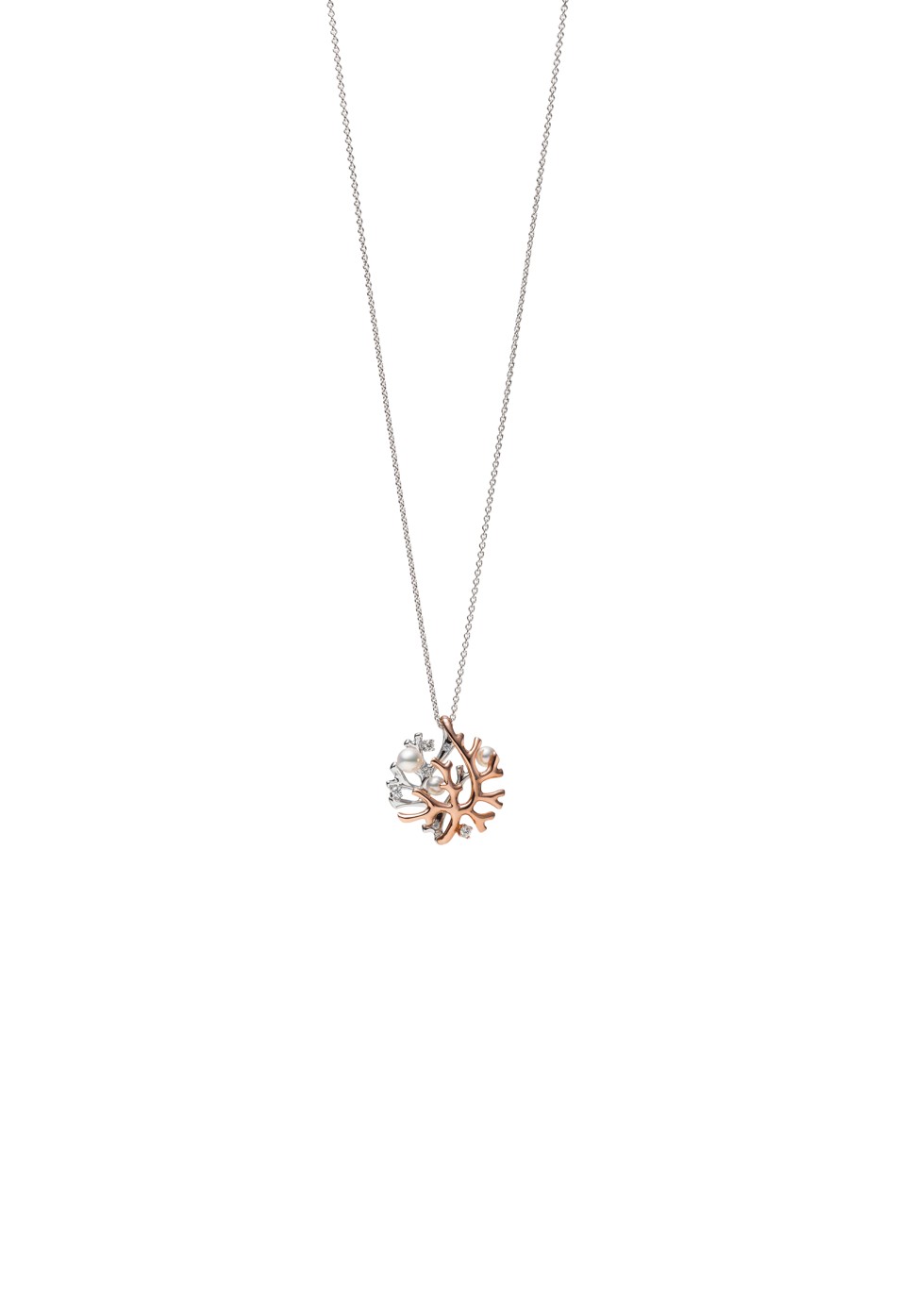 All of these, at some point in history, have been prized as protective talismans. In more recent times, jet was the preferred material for mourning jewellery; such pieces, especially if used by European royalty, are collector's items.
3 jewellery designers to watch in 2018
On the contemporary jewellery scene, the famed Whitby jet is used by the firm of W Hamond, which combines jet with diamonds for high quality jewellery pieces. Amber jewellery is attractive and affordable, but superb design by jewellers such as Poland's Aleksander Gliwinski can lift Baltic amber into another realm altogether.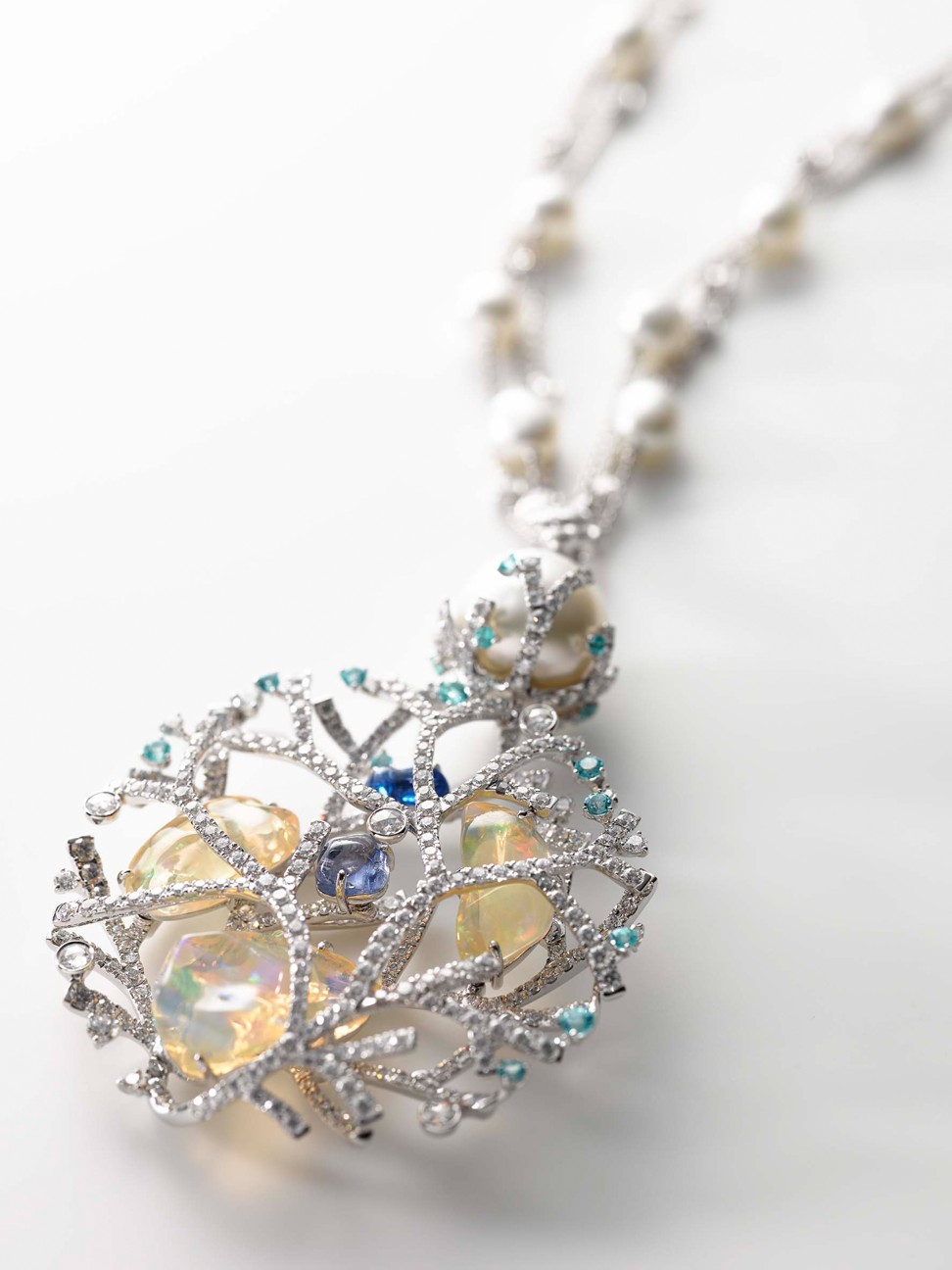 Mother-of-pearl, in translucent white or grey, is highly prized for watch dials in haute horlogerie. Sotheby's April auction of Magnificent Jewels & Jadeite saw bidding reach HK$400,000 for two Van Cleef & Arpels "mini-masterpieces", Rose de Noel brooches, one in black mother-of-pearl and one in white.
Scarcity creates ethical issues, so some jewellers use existing stocks of coral rather than newly harvested supplies, while Tiffany & Co has ceased to use coral at all. Mikimoto solved this dilemma brilliantly and beautifully by rendering its exquisite Coral designs in precious metal with diamonds and pearls.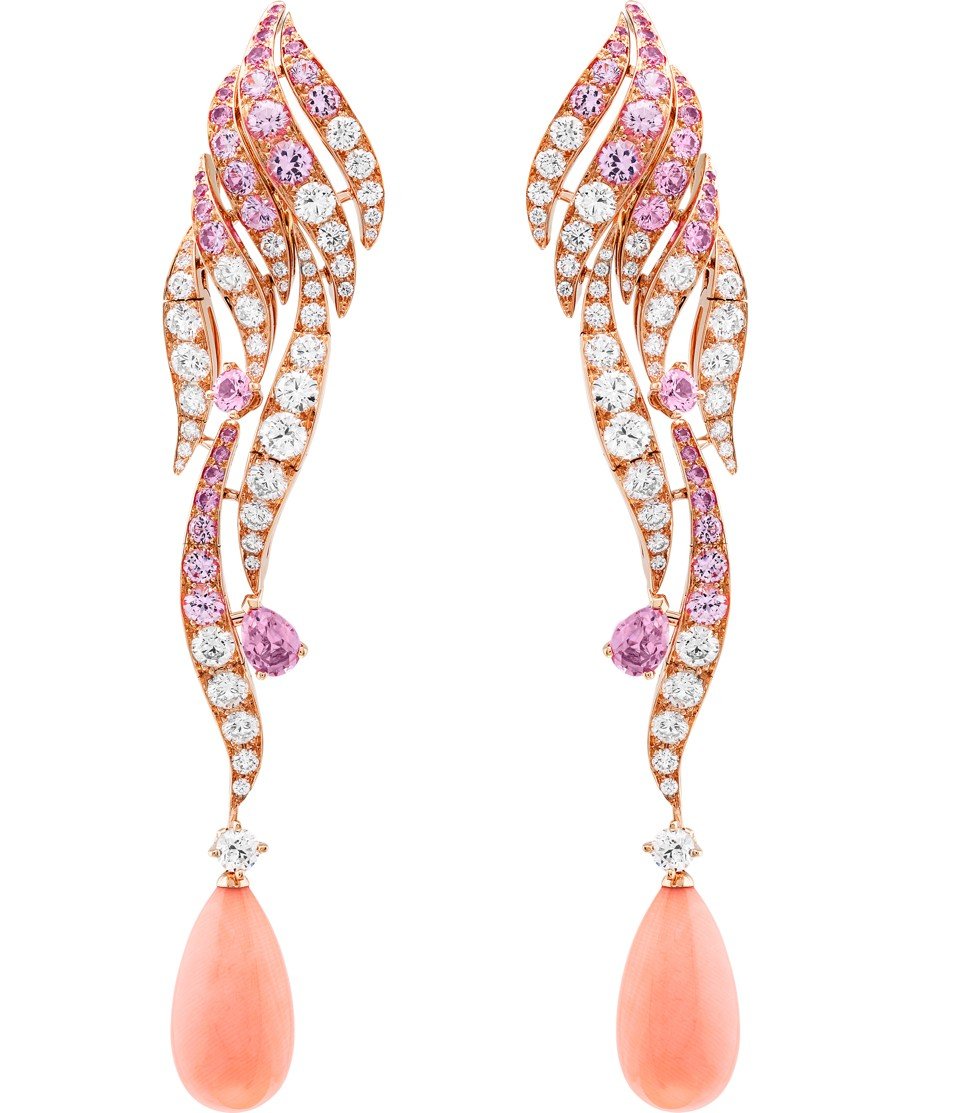 Step into spring with these 5 sophisticated high jewellery pieces
For jewellery connoisseurs with a sensitivity to conservation concerns, there are wonderful choices in vintage pieces. Currently on the market, for example, is a 1970s Boucheron ring that formerly belonged to Shirley Temple Black. The bold red coral is edged by diamonds and set in yellow gold. A piece with a great name and an interesting provenance, the ring is approximately HK$150,000.
There is a literal wealth of Cartier coral jewellery as far back as the art-deco period, when coral was combined with onyx and white metal to stylish effect. An exceptional vintage buy now is a chunky1950s bracelet with multiple strands of coral beads clasped by a panther head carved in coral, and with a collar of diamonds and emeralds.
Tassels swing back into high-jewellery fashion
For the most stunning use of coral, look no further than the astonishing Seven Seas of Van Cleef & Arpels. From the Mediterranean collection is a transformable necklace in pink sapphires and diamonds with a flamingo centrepiece of coral with an onyx beak and peridot eyes. The maison also showed how mother-of-pearl can be sculpted into a brooch of
three delightful tortoises swimming through the Arabian Sea on waves of white gold and diamonds.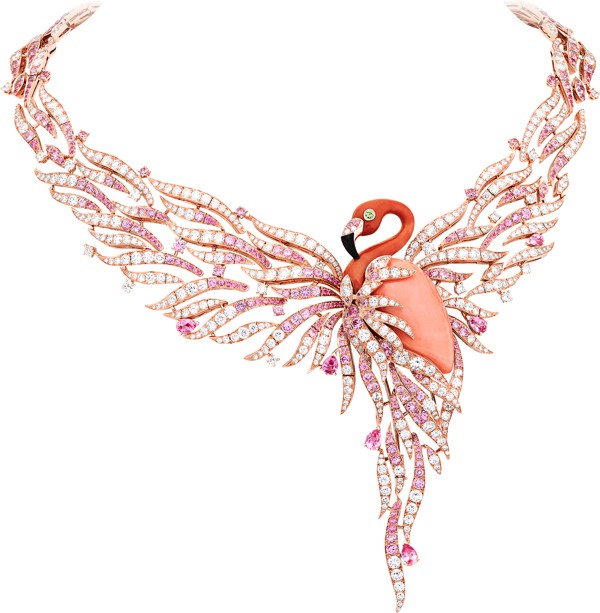 For a more edgy take on coral, look at the work of designer Otto Jakob, who has perfected embedding diamonds and precious metal into historic coral pieces such as his unique 2016 oval earrings.
An example of his iconic crosses - also one of a kind - is a carved ebony pendant cross with coral flower embellishments.
Want more stories like this? Sign up here. Follow STYLE on Facebook, Instagram and Twitter