Tassels are so much fun. Quirky, flirty and swishy, they are a favourite with jewellery designers. Nowadays, they have no function except to look decorative.
Tassels used to indicate rank, power and prestige – or even to ward off evil, however. They could also be complicated and were an art form in some eras, especially in France.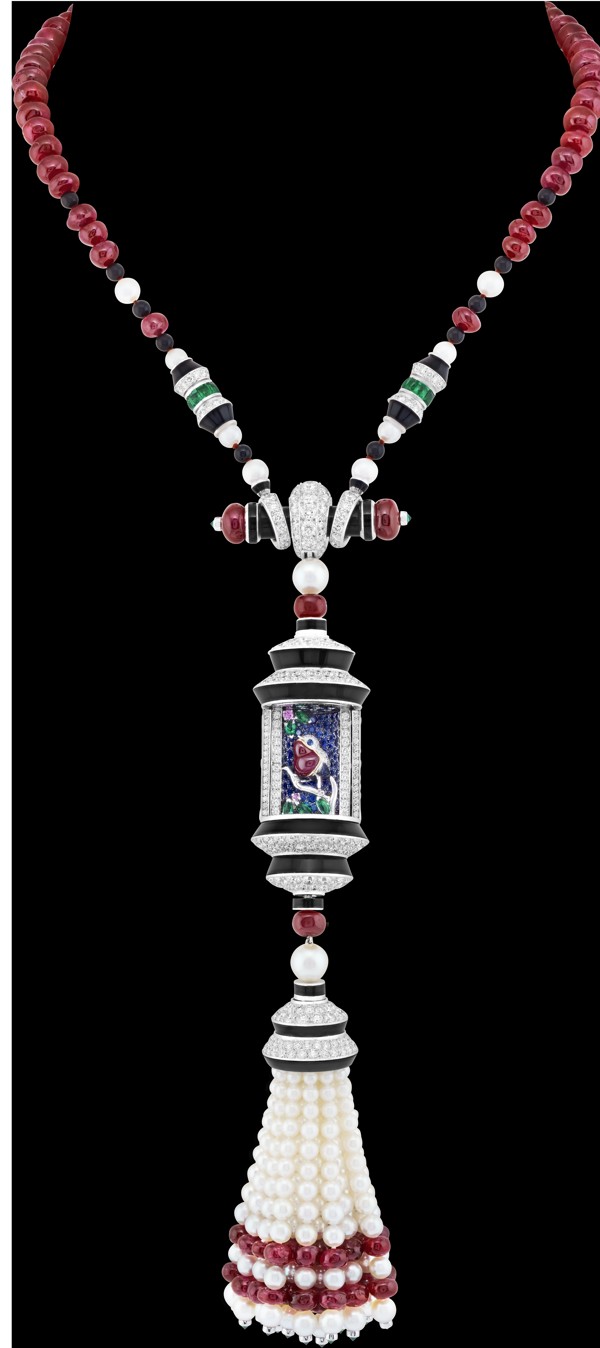 Tassels' greatest moment of glory was the art-deco period, but they swung back into fashion in 2014. And now they swish again via brands such as Simone Rocha, St Laurent, Dries van Noten and Chanel. This year, the runways have seen tassels in silk, chains and beads, sometimes even double tassels or tassels so long that they swept bare shoulders.
Jade enters the spotlight as creative forms find wider appeal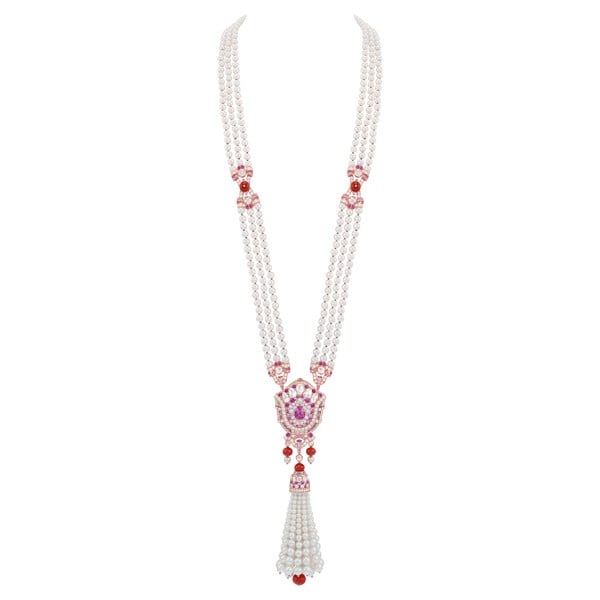 Van Cleef & Arpelsalso showcases two necklaces decorated with tassels as part of its Le Secret high jewellery collection.
The Oiseau sur la Branche necklace is a transformable piece that can be made longer or shorter, and features a tassel of cultured pearls and Burmese ruby beads as a playful embellishment. The maison also offers the Cachette long necklace, which hides inside its medallion a beautiful ring, a tassel made of white cultured pearls and finished off with pink sapphires.
Somewhere in high society, a fortunate woman owns a Graff tassel necklace released in 2014
Meanwhile, Bulgari has created a jewellery masterpiece reflecting baroque architecture. The maison's platinum Festa Delle Principesse necklace, part of its Festa high jewellery collection, has a 22.6ct cabochon emerald, from which sprouts a tassel made of emerald and amethyst beads. There is a liberal use of diamonds as well.
Why are luxury jewellers reviving rose gold?
In 2014, the Chanel Café Society made a stir. The collection tied in with the Woody Allen film of the same name and evoked the art deco era with geometric shapes and designs allied to fine gems. The collection's Cruise earrings and necklace are innovative in using aquamarine beads in the tassel, making a gorgeous contrast to diamonds and black spinel.
Chanel was never a stranger to the tassel. The Comète earrings from the 1932 Collection, unveiled in 2012, suspend a tassel of diamonds and black spinel from a platinum and diamond star. The Etoile Filante star earrings are even more luxurious.
Chanel is one of the few labels that also proudly presents costume jewellery in which tassel designs for earrings feature stars or the famous logo with tassels of slender chains.
Somewhere in high society, a fortunate woman owns a Graff tassel necklace released in 2014. It is a miracle of diamonds and emeralds with a cushion-cut emerald over 10ct at its centre. Graff still includes the tassel among its unique jewels. A necklace of diamonds and pear-shaped rubies has a diamond and ruby tassel; a sapphire and diamond tassel necklace, centred by a 7.01ct emerald-cut sapphire has matching earrings.
Of course, Cartier has used the tassel famously in its Panthère de Cartier collection. In 2015, it featured a necklace with the panther head, with a gold-bead tassel hanging from a ring in its mouth. The jewel, in white or yellow gold, uses black lacquer, emerald, onyx and diamonds.
Additional reporting by Kim Soo-jin