There's a bit of a mystery surrounding the departure of CEO Angelo Bonati from Officine Panerai, a watch brand that he has become virtually synonymous with. Compagnie Financière Richemont SA, which owns Panerai, has been strangely coy on making an official public announcement on Bonati's official retirement date, although it seems that the new CEO, Jean-Marc Pontroué, has been in office since last month.
Unlike the other Richemont brands whose CEOs have come and gone, Bonati has been the only CEO that Panerai has known. As such, his name has always been intricately bound to the brand that he helped build from a single watch to the luxury watchmaker it is today with more than 150 novelties in its armoury.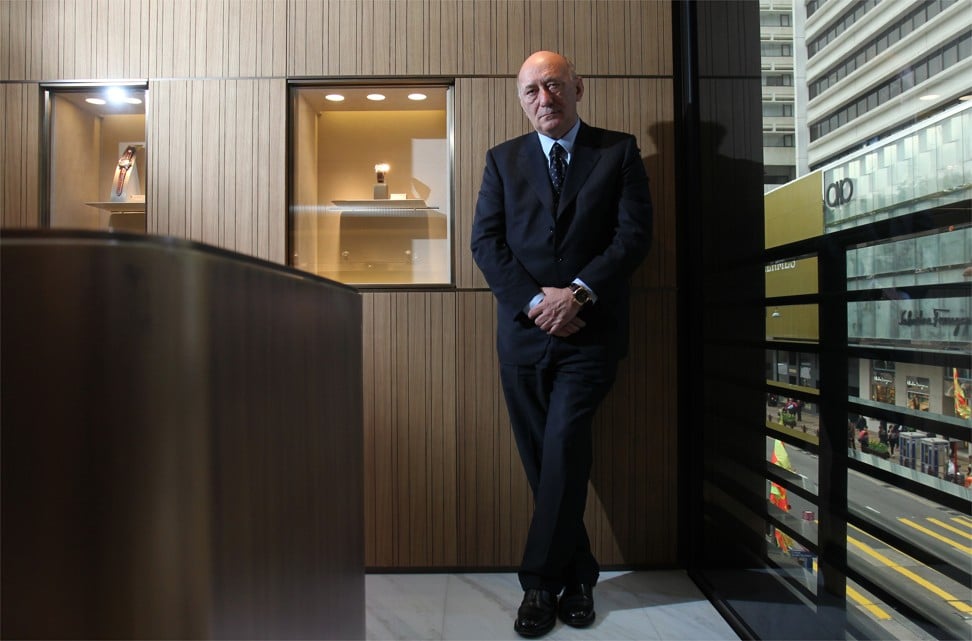 The irony is that Bonati never really started off as a watch man. When he was first approached by Johann Rupert, owner of the Vendome Luxury Group, now known as the Richemont Group, in 1997 to be the sales director of the obscure Italian watchmaker, Bonati had been dealing with sales for lighters and jewellery – and even porcelain for a short stint.
To the moon and back: CEO Angelo Bonati signs off from Officine Panerai
"Those were the main categories of luxury items. Watches were still just instruments used to tell the time. It wasn't a status symbol at the time," he says, recalling his first walk down Florence Piazza San Giovanni where the original Panerai boutique stood. "There was just one watch shop, and they showed these enormous watches, and I was asking myself: what is this?"
Inexplicably, however, Bonati took one look at the now-familiar solid shape of the Luminor Marina with its distinctive crown guard and promptly fell in love, and it isn't a love affair likely to end when he officially steps out of his office for the last time, whenever that may be.
"Everybody said I was crazy: 'Angelo, what are you doing, you are wearing a clock on your wrist?'," he says with a laugh. "But we changed the world. After that other brands began making big watches, some even bigger than the Luminor, after they saw how well we were doing."
When he first took on as sales director and then as CEO two years later, Panerai was little more than a small watchmaking unit producing watches and precision instruments for the Italian navy. There was essentially one watch, and not much of a brand to speak of.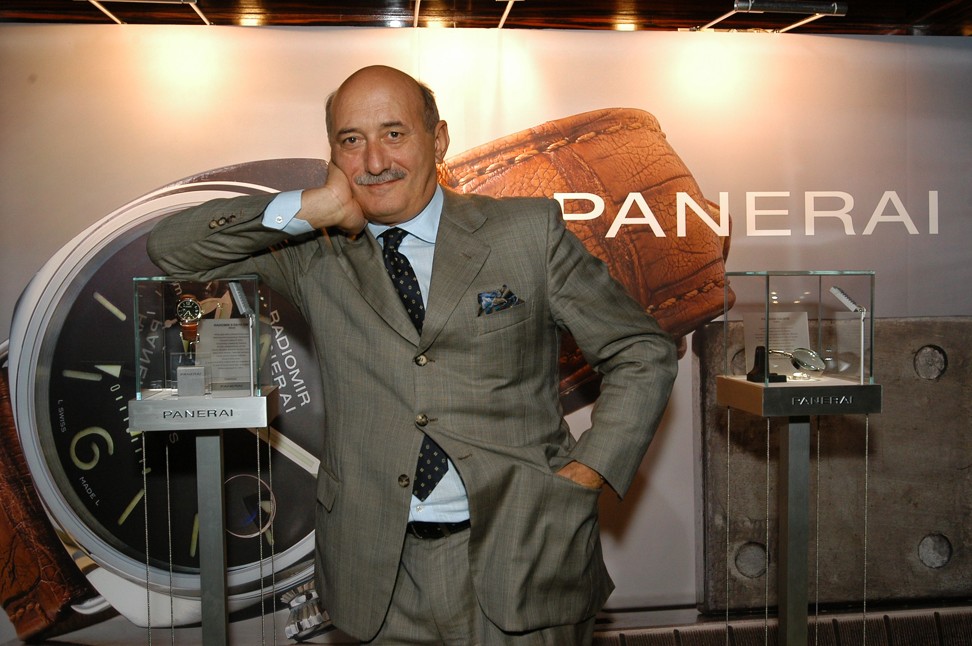 "Journalists did not call it Panerai; they were just calling it the Luminor," he says, knowing that one of his first tasks was to build awareness for the brand. "A brand is like a box in which you put in the different elements like marketing, distribution, technical expertise ... you have to create all the fundamentals to give it context. It was the only way. Otherwise, you risk turning into a private label. I am quite sure if we hadn't done that, Panerai would not be where it is now.
Panerai's 'Chinese zodiac collection' hits Hong Kong for one day only
"I am observing the market, especially now that I'm leaving, and I realise that some important brands are disappearing because they didn't activate what they had."
Today, Panerai has 75 boutiques worldwide, including a 11-storey flagship on Canton Road in Hong Kong, and a new expanded manufacture in Neuchatel where they develop their own movements and complications, all while sticking mainly to two designs: the Luminor and the Radiomir.
That was always the strategy, Bonati says. "[We told ourselves] to be different. We wouldn't change anything about the watch, we would change the movements."
While it may not have been a popular decision for its detractors, Bonati can be justifiably vindicated: there is no way to mistake the shape of the Luminor on anyone's wrist, even from a distance. But that's not to say that there have not been modifications.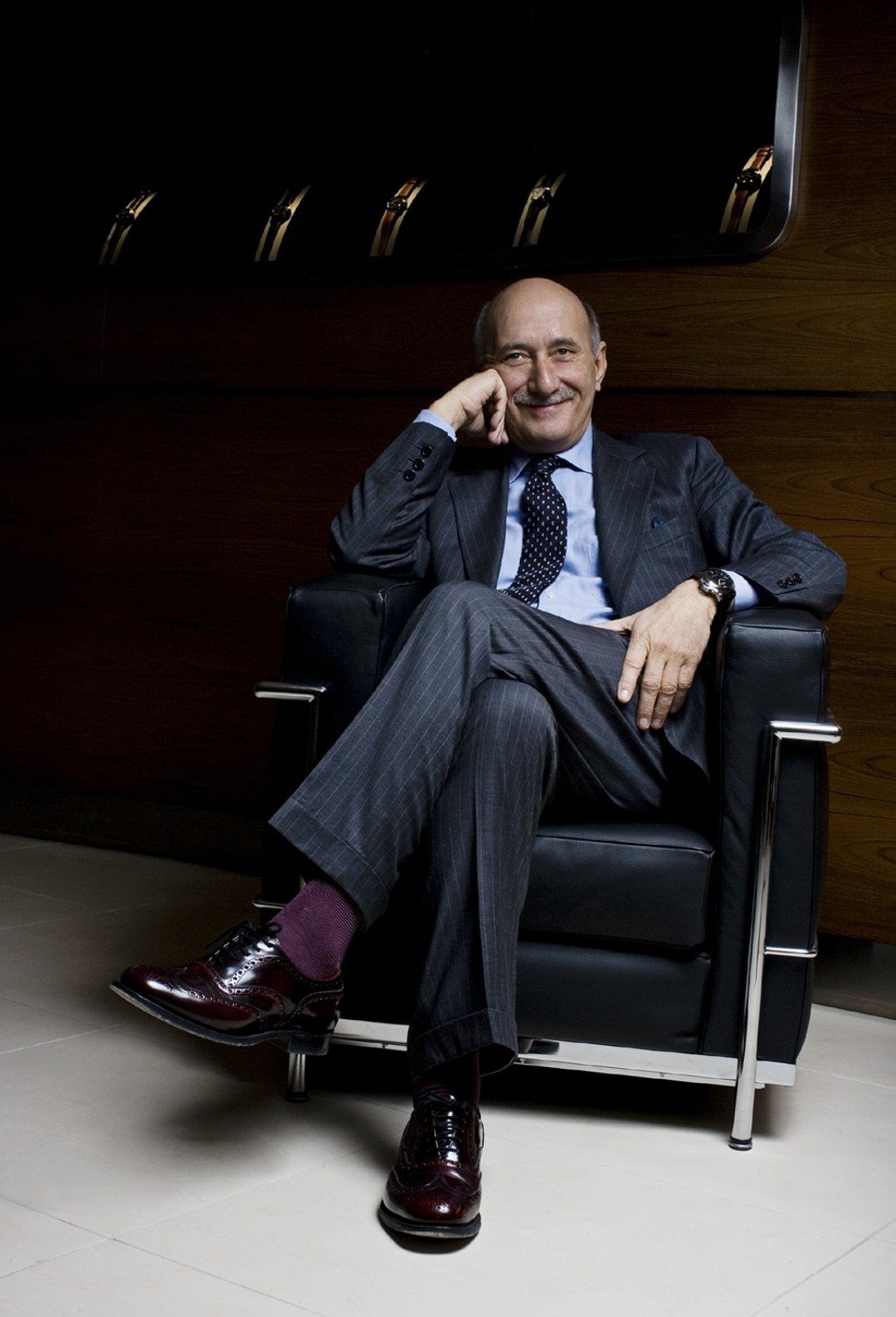 The cases have become lighter, slimmer and, this year, even distinctly smaller with the introduction of the 38mm Luminor Due introduced at the Salon International de la Haute Horlogerie. Bonati acknowledges that it is part of the brand's attempt to attract new clients. "Similarly, with the tourbillon because you have to demonstrate to a certain segment of the market that you are able to provide the same level as other brands," he says.
Panerai unveils Lab-ID, a stunning concept watch
The 38mm watch models are seen as having wider appeal for many brands in mainland China, a growing market that many watchmakers are still grappling with. "I'm not an expert on [mainland] China, but what I feel is that they are living what Europeans were living 30 years ago. I'm not saying they are backward. They start from nothing [when it comes to watches] and now they are starting to appreciate them," Bonati adds.
It may mean adjusting some of his policies, such as the use of celebrity endorsers for the brand: Panerai signed Taiwanese-born but mainland-based actor Wallace Huo as its ambassador last year, the first for the brand worldwide. "I realised that without a testimonial, it would be quite hard to promote the brand in China."
When asked how he would rate his performance in his 21 years at the brand, Bonati – who describes himself as an "ambitious man" – gives himself a humble "1" on a scale of one to 10. "The journey is full of people who contribute. OK, I did something but they all participated. Without them, you really cannot realise your dream."
Want more stories like this? Sign up here. Follow STYLE on Facebook, Instagram and Twitter