Cartier rarely uses star ambassadors, despite the size of its celebrity clientele, from the Duchess of Windsor to actress Elizabeth Taylor. The French high jeweller and watchmaker, however, has collaborated with Brokeback Mountain star Jake Gyllenhaal to promote its Santos de Cartier Watch. Gyllenhaal also stars in a short commercial for the watch collection inspired by aviation pioneer Alberto Santos-Dumont.
This endorsement marks a first for Cartier, because the maison traditionally refers to famous people such as Sofia Coppola as "friends of the brand" rather than feature them in its advertisements.
"To have Jake Gyllenhaal as the incarnate image was interesting; he embodies the 'bold and fearless' spirit of the Santos collection," says Cartier CEO Cyrille Vigneron. "We work with celebrities and artists – not to put their names on products or ask them to design logos for us – but to be inspired by what they do, their talents and their expressions."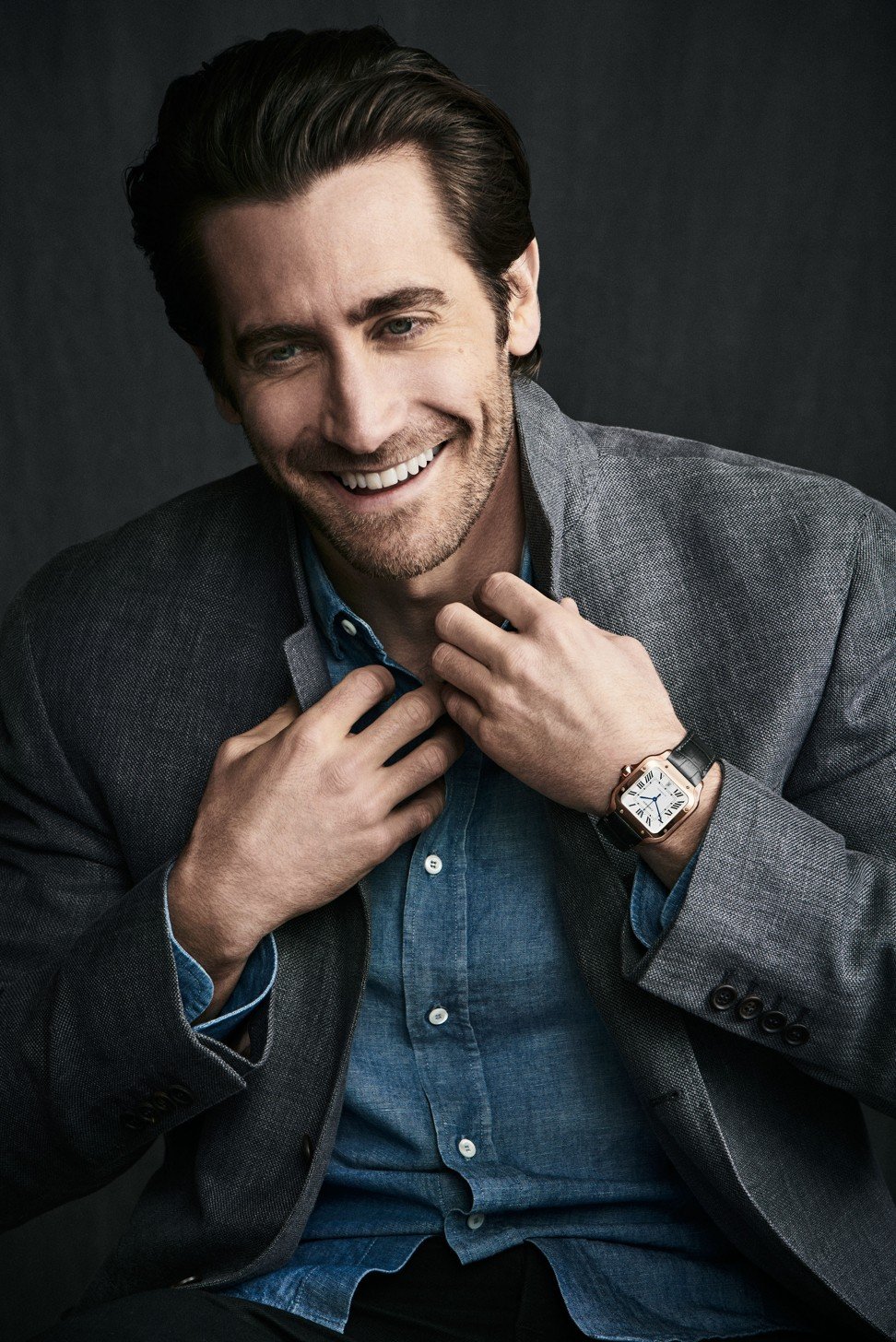 Gyllenhaal grew up in a family of filmmakers and actors, and made his screen debut in City Slickers when he was only 11. He made his breakthrough in Ang Lee's Brokeback Mountain (2005), in which he earned a Bafta Award for Best Supporting Actor and a slew of nominations, including one for an Academy Award for Best Supporting Actor.
Following his portrayal of Boston Marathon bombing survivor Jeff Bauman in Stronger, last year, Gyllenhaal is also rumoured to be taking on the role as Marvel's supervillain Mysterio in the upcoming Spider Man: Homecoming.
Female entrepreneurs get a business kick-start with Cartier's Women's Initiative Awards

Style caught up with Gyllenhaal during Cartier's launch party for the Santos watch in Los Angeles. The actor discusses working with Cartier, his theatrical ambitions and taking risks.
Style: How did this project with Cartier come about?
Gyllenhaal: Cartier approached me and said that they wanted to create something, an advertisement, that communicated the idea of being "bold" and "fearless". They were also looking for someone who they believe personified those qualities in their spirit and in their work. They knew that I was someone who loved the process of artistic collaboration. They were up for that collaboration, and so the journey began.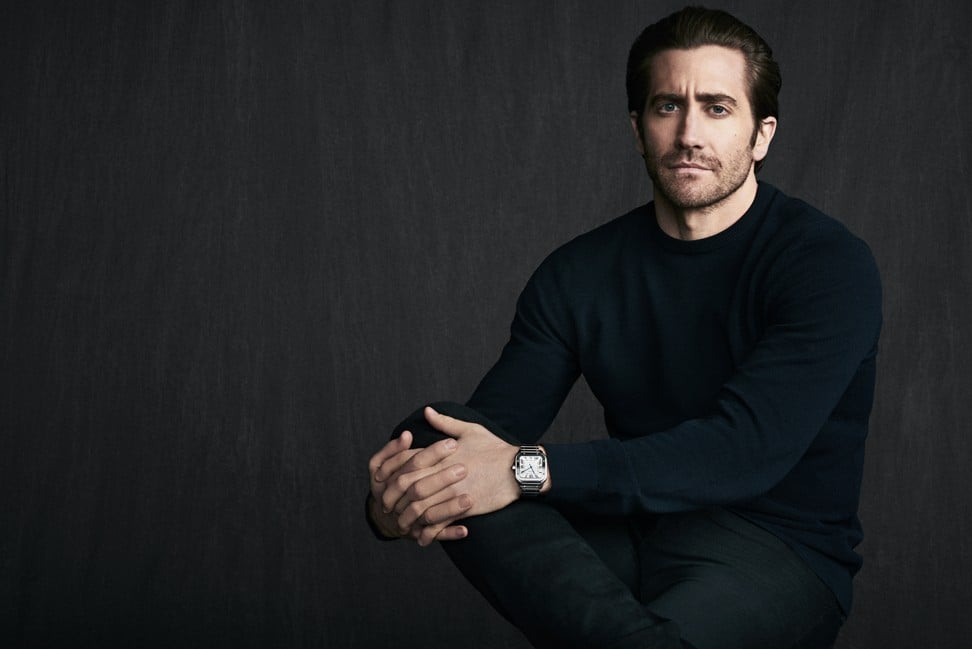 Moreover, when we first spoke about the Santos watch; the ways in which it was invented; how it was created out of a great collaboration, it all seemed kismet. So, the idea of the watch, along with their approach to me, seemed to be exactly the spirit in which the watch was invented, over 100 years ago.
Style: Were you a big fan of Cartier before?
Gyllenhaal: Yes, of course. They make such beautiful things and have such a rich legacy and history.
Style: In making this micro film, what new discoveries did you make with regards to the brand and its creations?
Gyllenhaal: The collaboration between Cartier and Santos was really enlightening to me, that the watch was created out of function; and that it was the first wrist watch ever made because he needed to be able to see the time on his wrist when he was flying. I love that idea, which was initially out of function, was then formed into something so beautiful.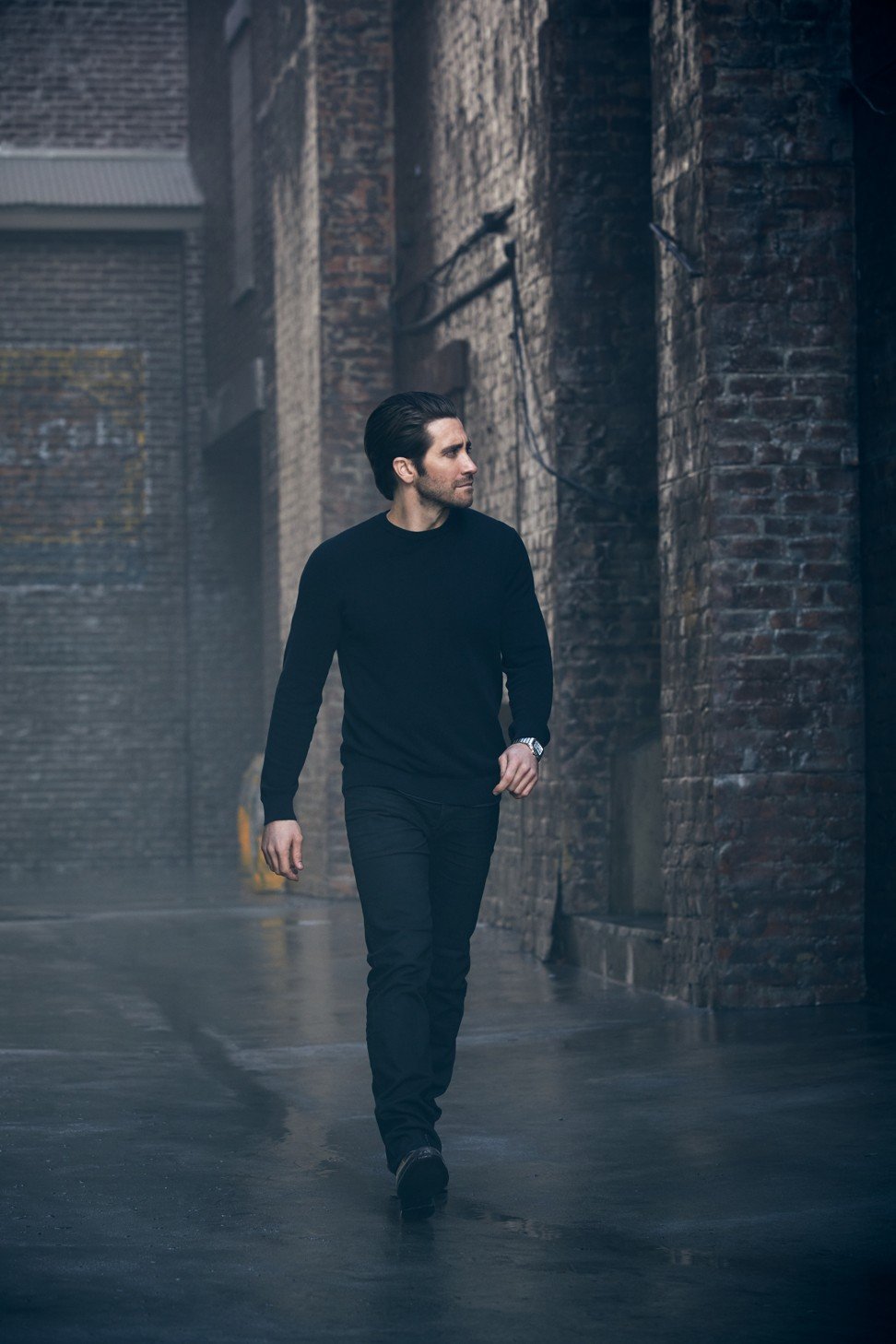 Style: You've worked with quite a diverse selection of projects/directors in your career, not always safe bets – what is it that attracts you to a project, these days? Have these elements changed over the years?
Gyllenhaal: The most important aspect for me is subject matter and a feeling of authenticity. I can feel that, I think, in the writing of a script and when I read it. At the same time, the filmmaker and his or her vision is essential. You can make a great film out of a not fully realised screenplay, and you can make a bad movie out of a fantastic screenplay. In the end, it comes down to an inexplicable magic.
To have Jake Gyllenhaal as the incarnate image was interesting; he embodies the 'bold and fearless' spirit of the Santos collection
Style: Would you describe yourself as an actor who enjoys taking risks in selecting film projects?
Gyllenhaal: No, I just try and listen to myself. I think more people should respond to things that they believe in, and not to things that other people tell them that they should.
Style: You are working with Denis Villeneuve for the third time on The Son; you've rarely repeated working with directors. Is it because it so happens that these projects came up, or were you looking for projects to collaborate on?
Gyllenhaal: Denis and I were looking for projects to collaborate on because when you get to be a certain age and have been doing it for long enough, I think the mind of the person you're working with is equally important to the project. So, we were actively looking for things to work on together. Just like working with Dan Gilroy, on this new film. We made Nightcrawler and now we're making another film together because I just adore his art.
Cartier showcases works of international artists and rising Chinese talents in Shanghai

Style: Your collaborations have been quite interesting. How do you choose which directors to work with?
Gyllenhaal: I think projects come to you, I don't think you always go to them. I just try and listen as closely as I can to myself, and be honest. It really is that simple.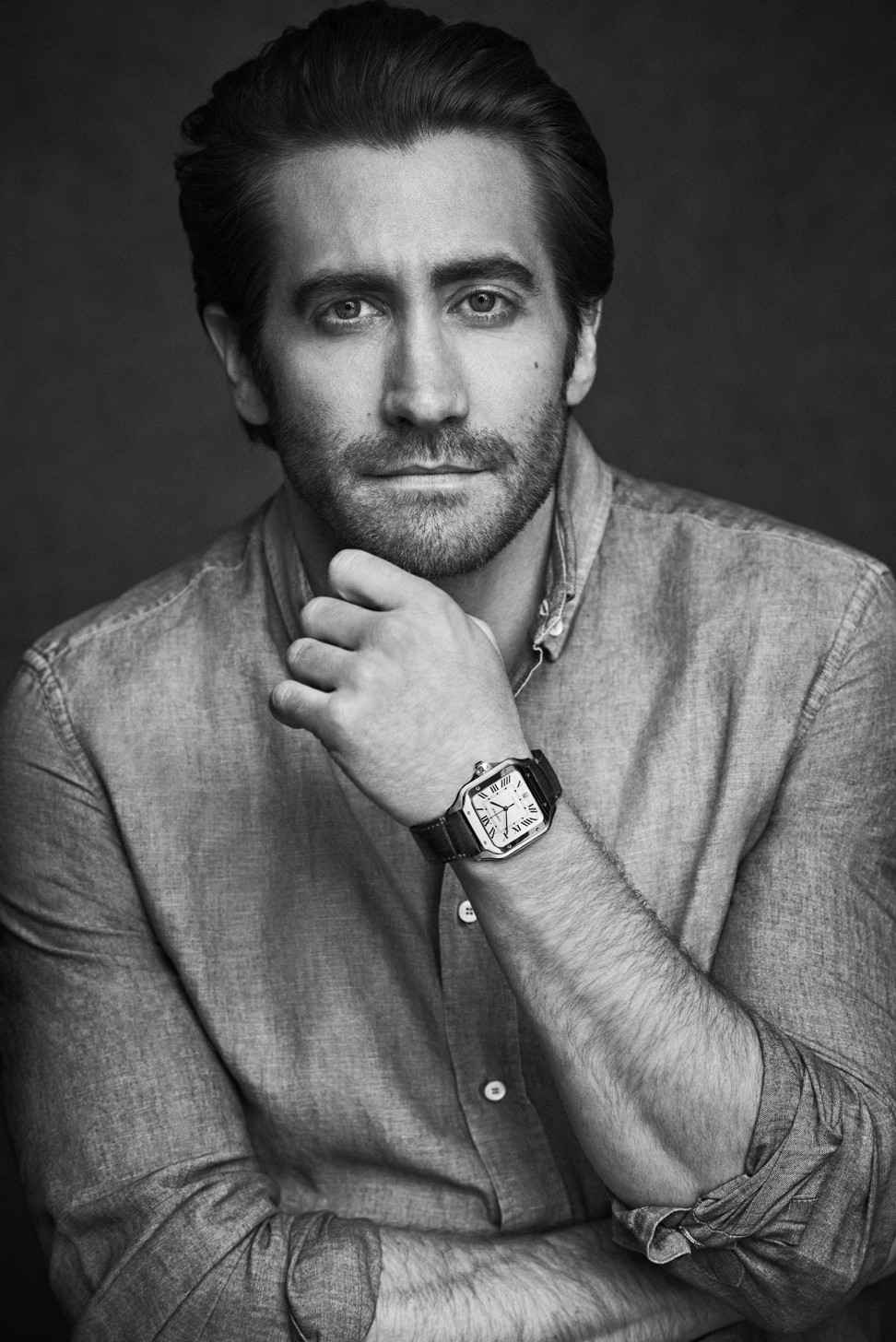 Style: You've just released the first film, Stronger, produced by your own production company. Can you explain why you set up Nine Stories and what your ambitions are for that? Does the name of the company have any special significance?
Gyllenhaal: I think, as you move through your career, in whatever career you're in, you are always looking for ways to evolve. I have always considered myself a storyteller over an actor; I think stories are more powerful than the craft of acting itself. I've always wanted to be in the service of the story and have always considered myself to be someone who is. Acquiring and developing material has been a love of mine for a long time and because of opportunities created by my acting career, I'm able to do that now.
Nine Stories was initially the name of a company, many years ago, because I loved J.D. Salinger's Nine Stories. Then I think I recognised the significance of the number nine in so many different ways, there's a sense of infinity to it that I love, but also a sense of limitation. It has a lot of different meanings to me.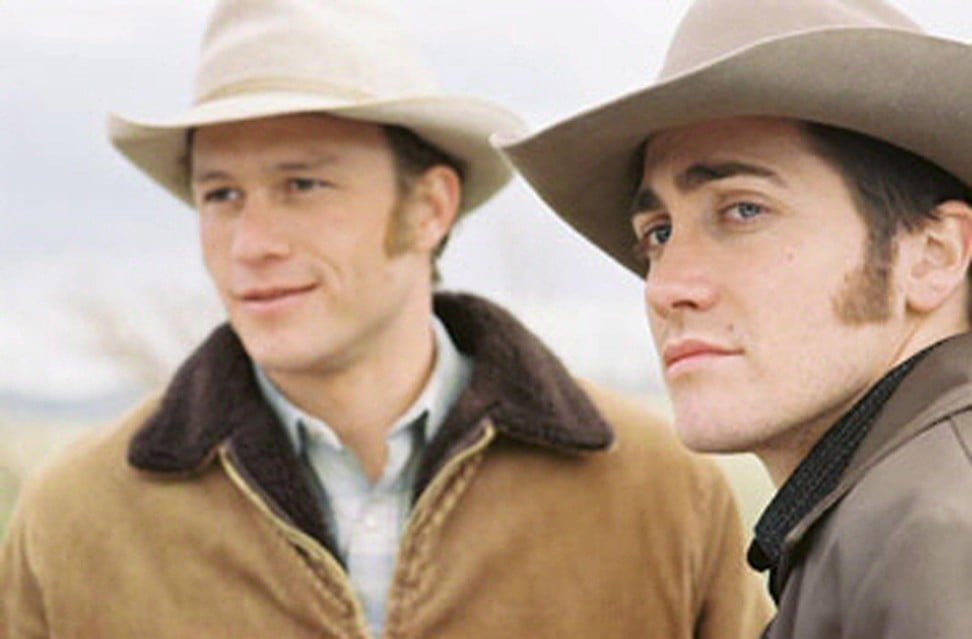 Luxury watchmakers lure Chinese collectors with timepieces with Eastern influences
Style: What was your experience like as a producer for Stronger?
Gyllenhaal: It has been a huge learning lesson. I have produced other films in the past, but I think when your company is producing something, it becomes a different type of responsibility, than when you are individually doing it. It becomes a lesson on how to balance your expression and being honest to that expression, and also the responsibility to the people who have given to you in a business sense. So, it was wonderfully complicated and I realised how much I had to learn.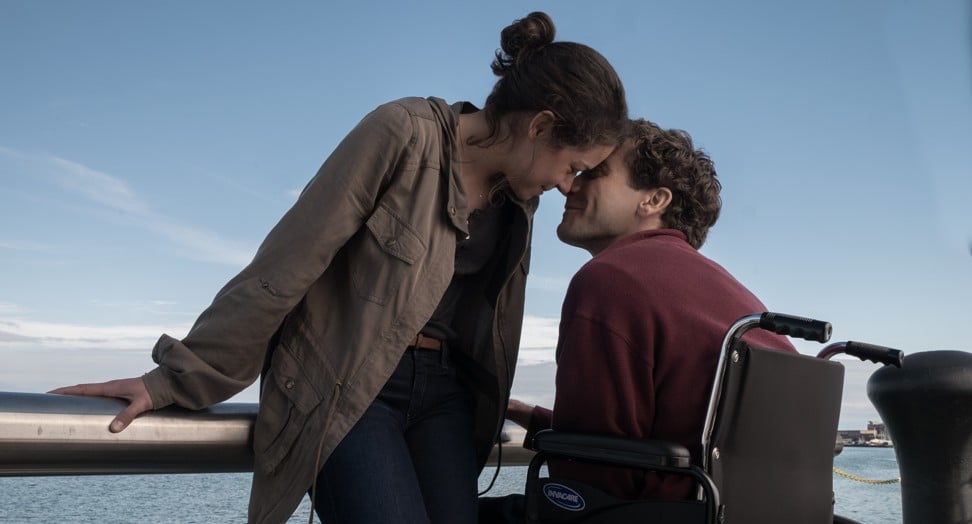 Style: You've worked on a few theatre projects. Is it something you're hoping to carve out a little more time for? You're obviously a great singer and we've seen a bit of a revival in musicals – is it something you're looking to do more of, films and theatre-wise?
Gyllenhaal: Yes, we are producing a number of theatre projects, we produced Sunday in the Park with George, which is the last show I did, and I'm going to be doing something in the winter again.
I made a promise to myself that for every three film projects, I would do a theatre project, and I've stayed pretty true to that promise.
Want more stories like this? Sign up here. Follow STYLE on Facebook, Instagram and Twitter