How to customise your Rolex to make it one of a kind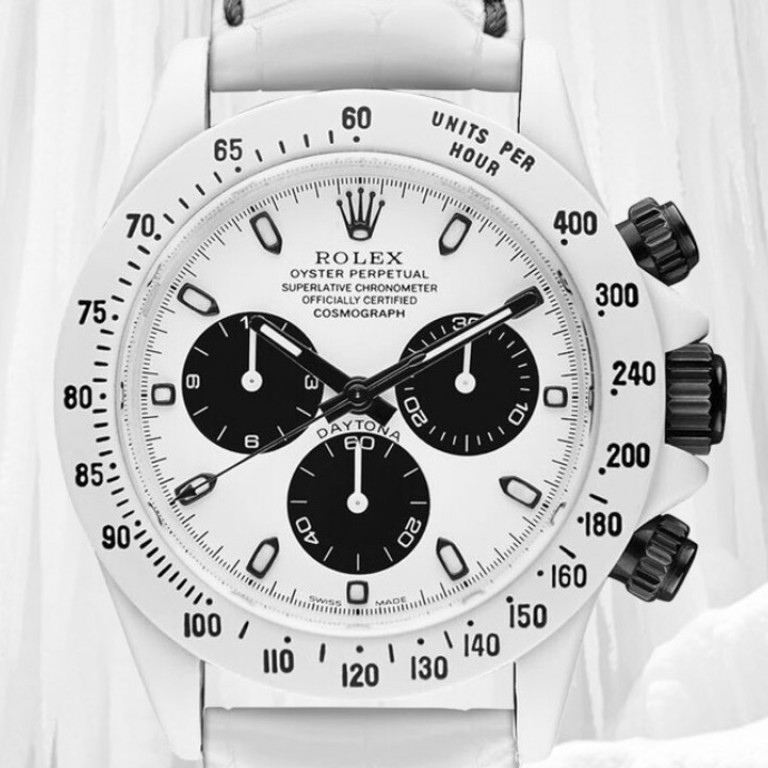 Sometimes a conventional Rolex is not enough to please everyone's taste.
Yes, we're all looking for that holy grail of watches, the Rolex Newman Daytona – a rare version of the watch once owned by the late American film star Paul Newman, which sold at auction in 2017 for US$17.75 million – a record price for a wristwatch.
Yet what if such rare chronographs are just not, well, rare enough for your taste?
That is when you can turn to specialist companies that can customise your Rolex the way you want.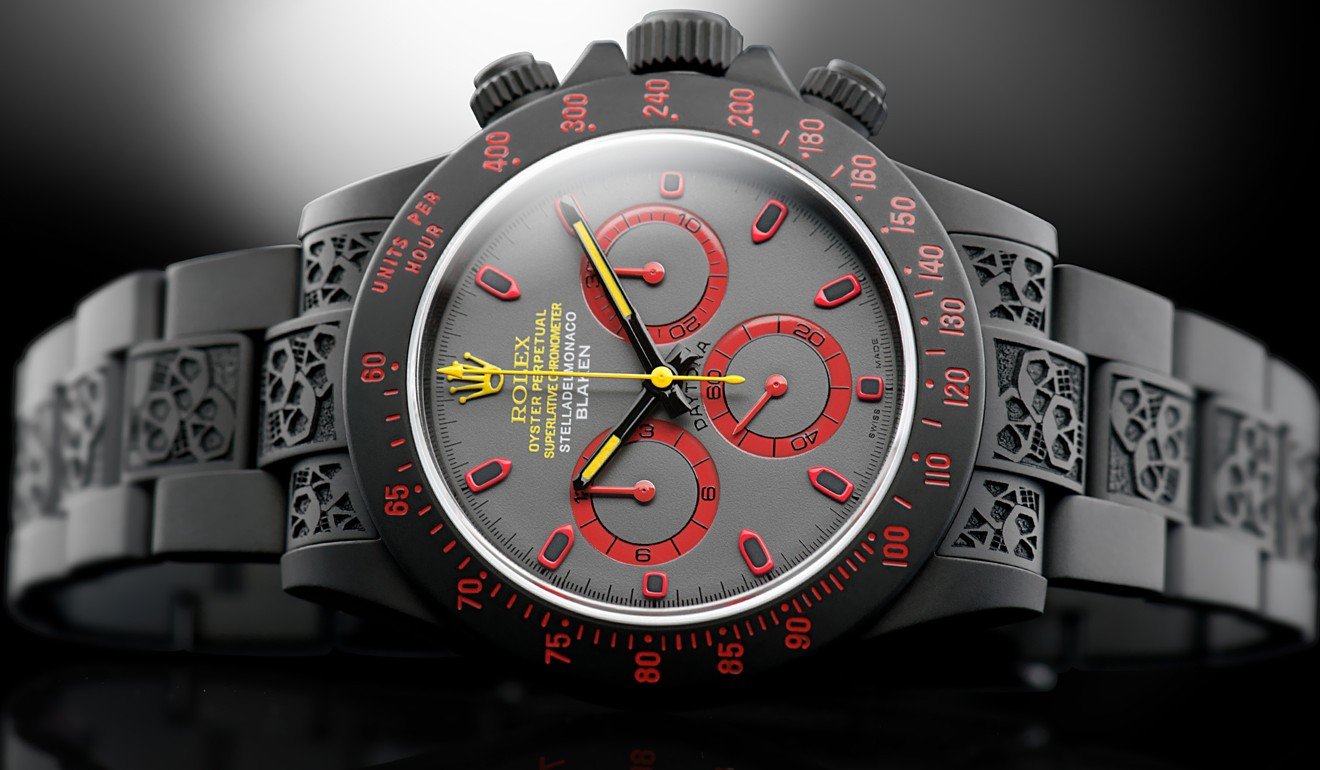 We look at three companies, Titan Black, Blacken and MAD Paris, which focus on luxury timepiece customisation to see what they do to create a unique – often personal transformation – to a Rolex watch.
Titan Black
Taking blackened watches to the next level, British customiser Titan Black brings light to the dark dials of its customised Rolexes with its very own Chronolight technique.
Its first piece, a Daytona which featured a stencilled dial etched with the name of its owner, United Arab Emirates' President Sheikh Khalifa bin Zayed al-Nahyan, is lit with light-emitting diodes against a black dial.
The customiser has since created two other versions of the Daytona, with the chronograph counters taken out – one reading "I LOVE YOU" across the dial and the other featuring the words "LIVE YOUR DREAMS" – each limited to 20 pieces.
You can also opt to inscribe your very own glow-in-the-dark message across a modified Daytona dial.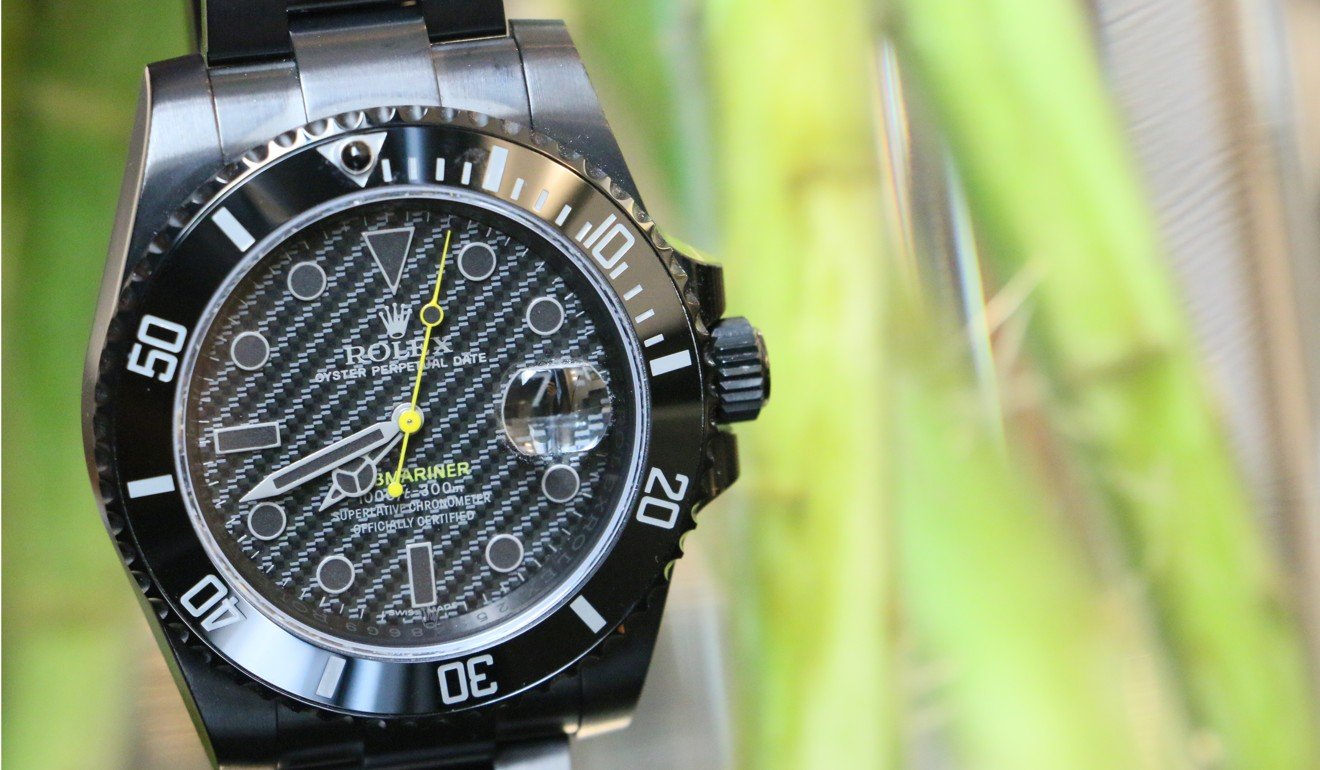 Titan Black is also known for its stylish matt finishing, which is achieved in various colours using ceramic and graphite particle coatings, including DLC (diamond-like carbon).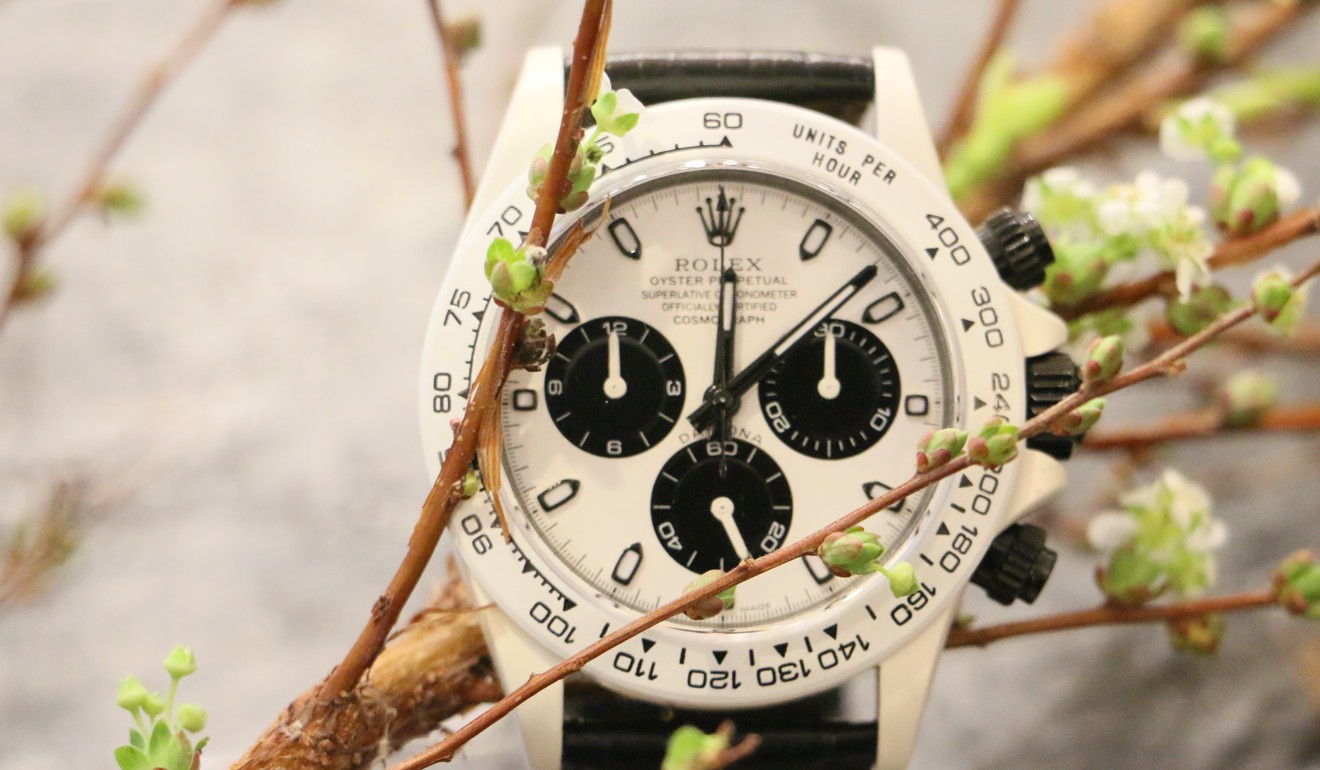 Blaken 
Another customiser, Blaken, with a workshop in Menden, Germany, is also working with coatings such as DLC.
It produces a range of customised Rolexes, often featuring contrasting matt and shiny finishes.
There is also the option to personalise different parts of the watch, such as the crown and the bracelet, as well as to play around with different gem-set combinations.
The Blaken website allows customers to select different customised options and see the estimated quote.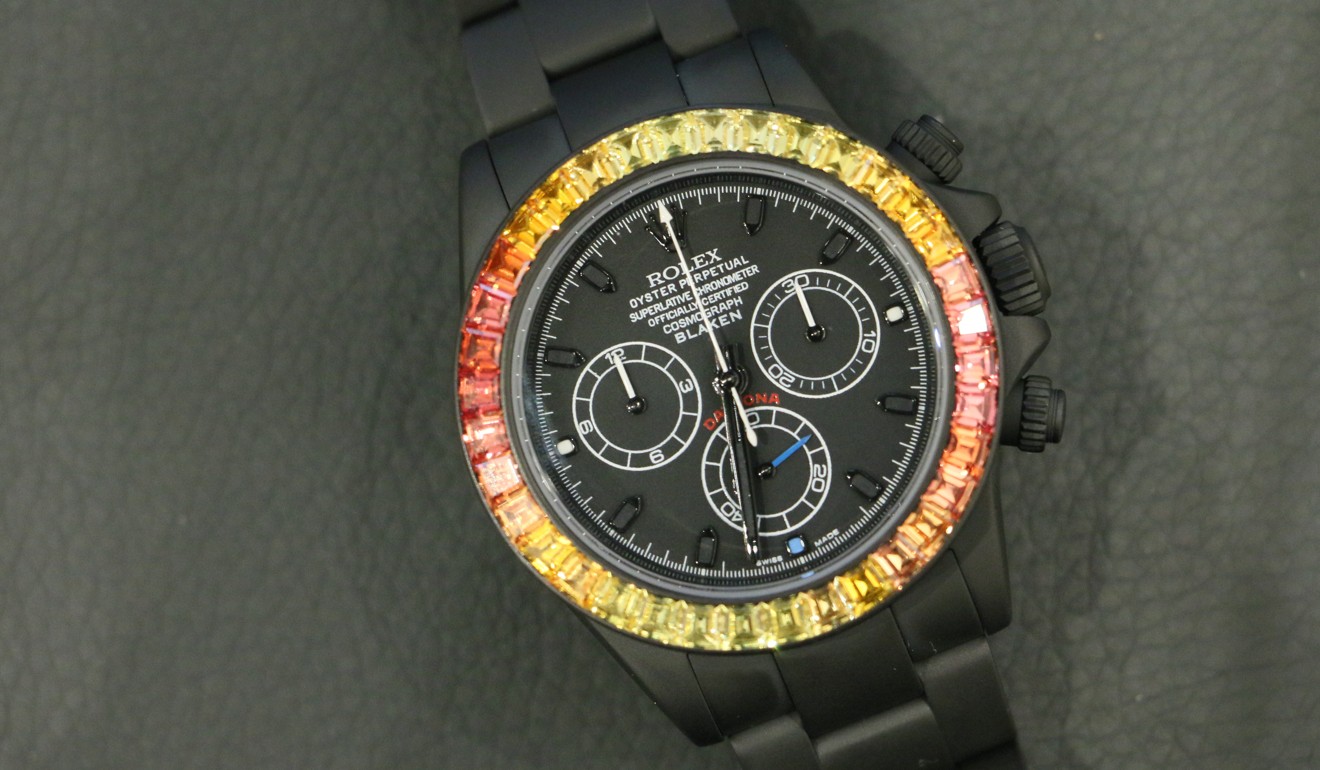 Dial customisation can be created in every colour imaginable.
One of the most popular requests from women is, unsurprisingly, to transform watches in various shades of pink.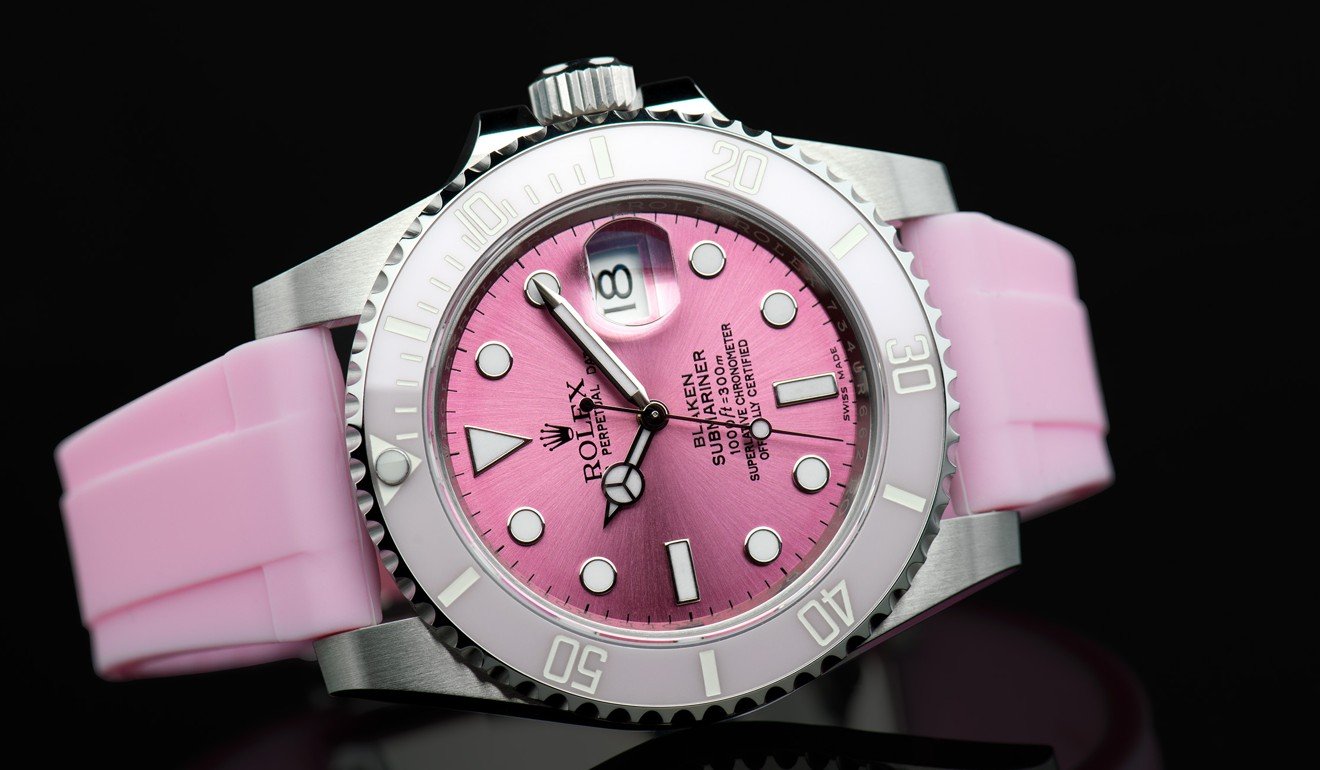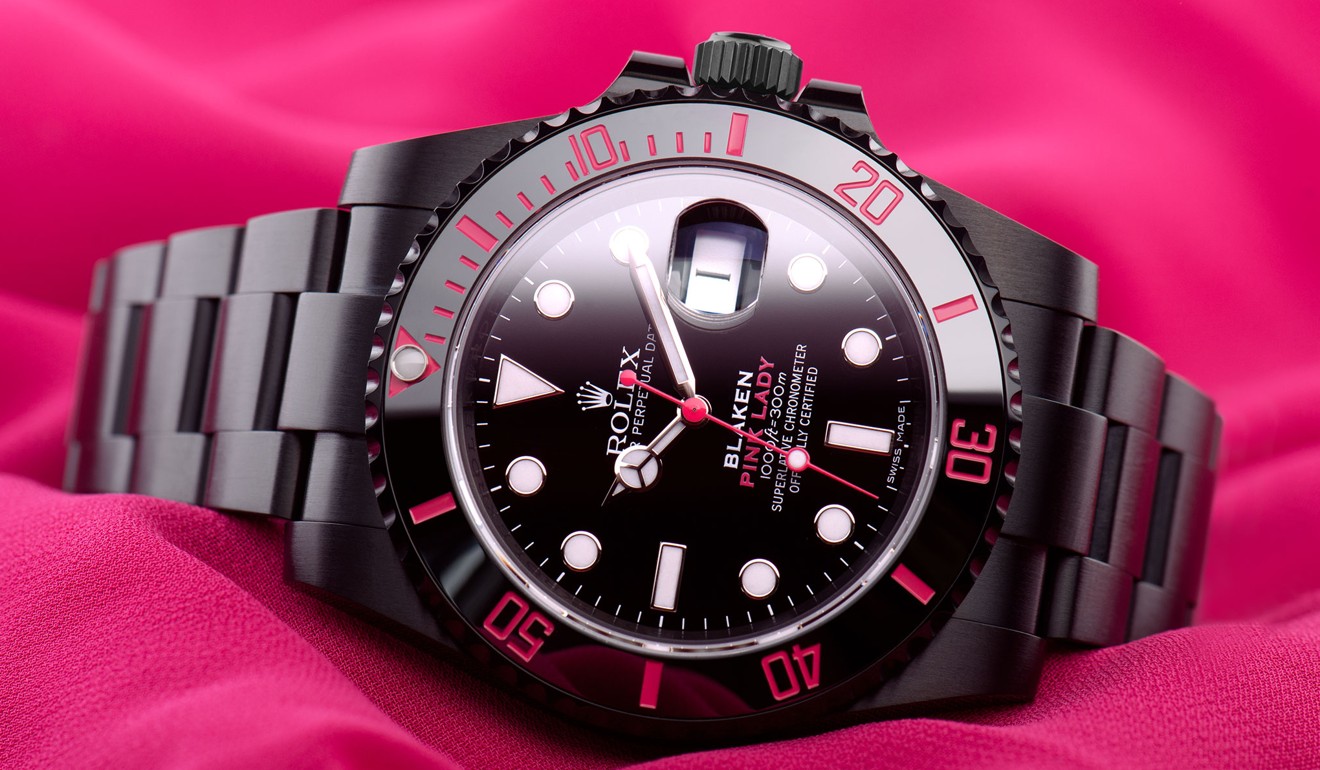 You can also visit Blaken's retail partner, The Lavish Attic, in Central, Hong Kong, to view a selection of ready-to-go Blaken-customised watches.
MAD Paris
The French watch customiser, MAD Paris, is known for its intricately engraved Rolex cases.
It also offers blackened cases and will customise watches with made-to-order engraving alongside house designs.
MAD has collaborated in the past with other brands.
One of the cheekiest was with the now defunct Parisian boutique Colette, for a customised Rolex Milgauss called "Who Cares, I'm Already Late", with the same message and the hour markers scrambled across the dial in blue.
Have you ever wondered how a skeletonised Rolex dial would look?
Well, MAD can create cut-out dials featuring everything from skulls and dragons to family crests. However, expect to wait up to six weeks for artisans in its Parisian workshop to deliver the finished product.
Want more stories like this? Sign up here. Follow STYLE on Facebook, Instagram and Twitter

Three specialist firms, Titan Black, Blaken and MAD Paris, can transform the designs and colours of Rolex watches so they look exactly the way you want