Michelin chef Olivier Elzer has a cure for our collective travel bug – a culinary trip, served one innovative dish at a time
Guests at L'Envol are transported to various parts of the world through the chef's interpretation of French haute cuisine
Elzer uses seasonal produce from Europe and Asia for his dishes, which can be paired with more than 1,000 varieties of wine on offer
In partnership with:
Marriott Bonvoy
While travelling has become more of a possibility these days, the pandemic-era rules and restrictions involved are still preventing many of us from going on holiday. But chef Olivier Elzer, the culinary director of two-Michelin-starred French restaurant L'Envol at The St. Regis Hong Kong, has just the solution.
"Each dish has a different flavour, different aroma – I use spices from the Middle East, some produce from Japan, with French cooking techniques," he says. "These days, it's not so easy to travel, so at least our guests can feel like they are travelling through the dining experience here."
It is apt, then, that the restaurant's name translates from French as "the flight", referencing an aircraft taking off as well as the soaring culinary highs of a memorable meal. Elzer has been at the helm of the 64-seat restaurant since it opened in May 2019, even collaborating with renowned Hong Kong architect and designer André Fu on its interiors, right down to the tablecloth selection.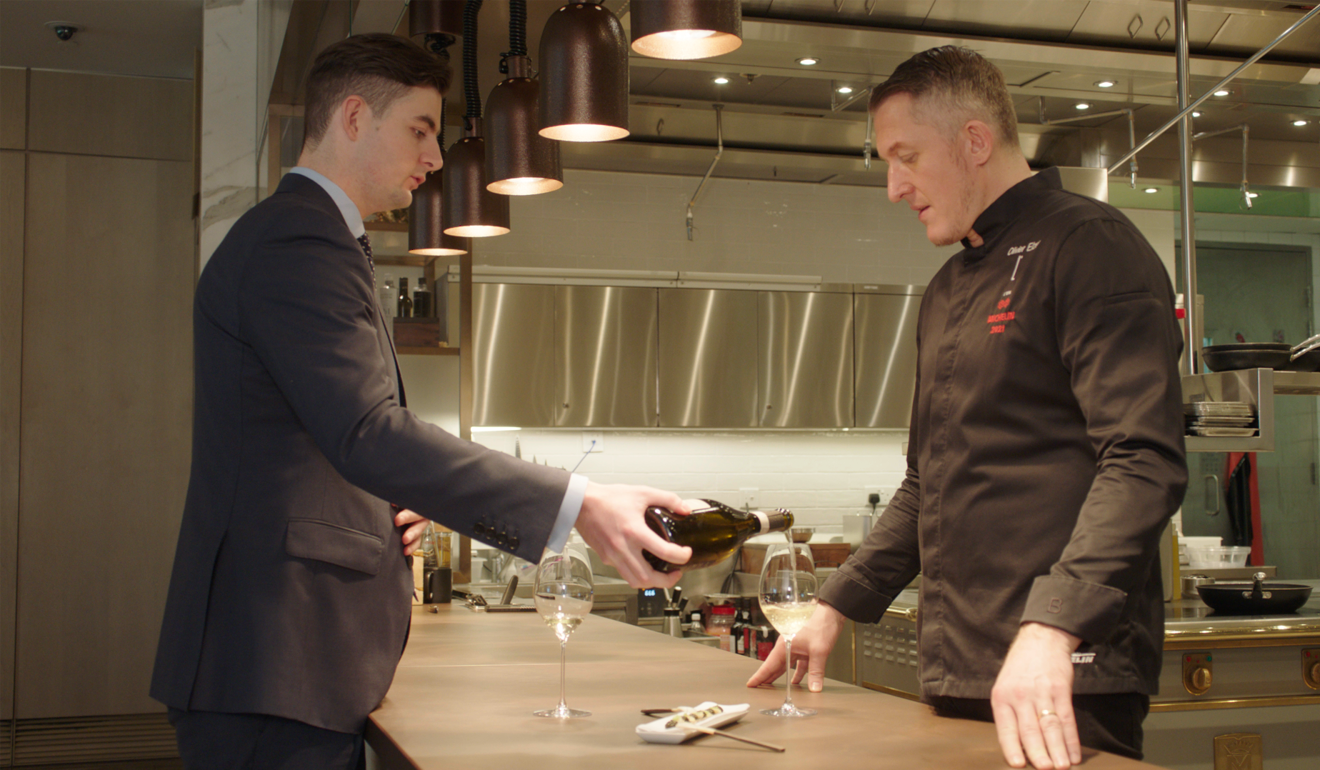 And like all remarkable flights, L'Envol offers an extensive beverage list, which comprises more than 1,000 red, white, rosé and dessert wines as well as over 100 types of champagne. "We also have rare vintage and limited-edition bottles hand-picked by our restaurant director and chief sommelier, Tristan Pommier, who focuses on small boutique wineries," says Elzer, himself a fan of champagne.
Elzer has become well-accustomed to working with other professionals in the food and beverage industry over his 27-year culinary career. He previously worked at Abbaye de La Bussière in the Burgundy region of France, and at Hong Kong's three-Michelin-starred L'Atelier de Jöel Robuchon.
A native of France's Alsace-Lorraine region, Elzer comes from a family with strong roots in F&B and hospitality. "My grandfather and great-grandfather worked for the tsar of Russia. My grandfather had three restaurants in Switzerland," he explains.
The late Robuchon is his personal mentor. "I was very proud to work with him, because he was someone very demanding and very precise," Elzer says, adding that Robuchon started the revolutionary concept of the open kitchen, which is reminiscent of Japanese teppanyaki-style cooking but showcases French cooking techniques. "He's someone who had a lot of impact in my life."
At L'Envol, Elzer uses seasonal ingredients and produce from France, Italy, Spain and Japan. "Seasonality is very important in French cuisine," Elzer says. So while the restaurant's signature Brittany razor clams with pressed caviar cream are available constantly throughout the year, other prominent dishes such as the Hokkaido sea urchin with gamberoni prawn and crunchy fennel are served based on "the rotating seasons of uni, or sea urchin".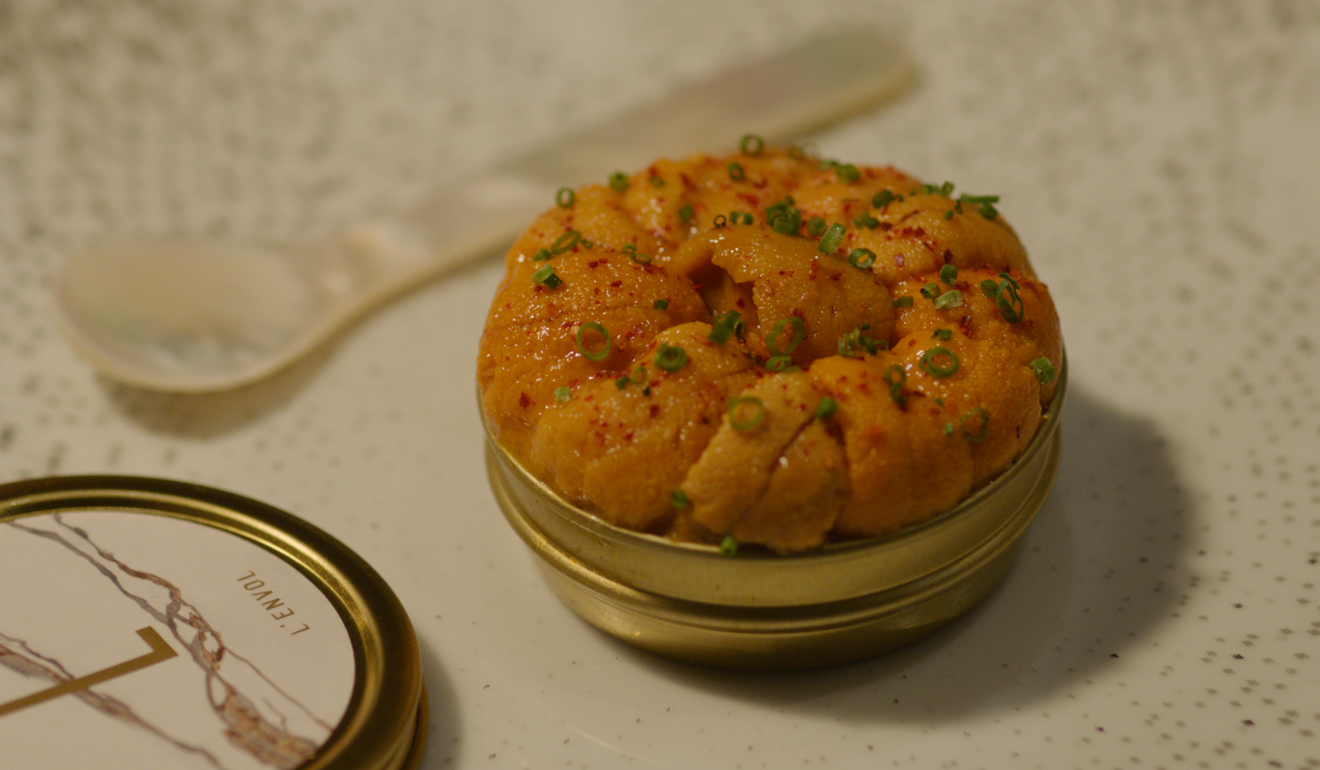 But don't expect these dishes to always remain on the menu or be the same on every visit to the restaurant – Elzer says his taste, like that of his guests, is continually evolving. "People's wishes are changing all the time. I like to be very sensitive to that, so the kitchen is constantly changing as well," he says.
Fret not, however, as the cooking at L'Envol will always stay connected to French cuisine. "The foundation of a house is always the most important, so I like to keep the foundation strong. And from there you try to switch, and do something a bit more interesting," Elzer says. "Hong Kong is very much a market I like, as the guests have very good palates, and I like to surprise them."
The chef admits that staying innovative can be "tough work", as it involves making sure that every detail, his staff and the products are all on point. "I always say football players are playing every three days. We [as chefs] play twice a day – for lunch and dinner," he says.
But Elzer would never trade the demanding life of a chef for any other career. "I'm born as a chef, I will die as a chef," he says.
Explore L'Envol here.
Trishna Mahtani contributed to this report.