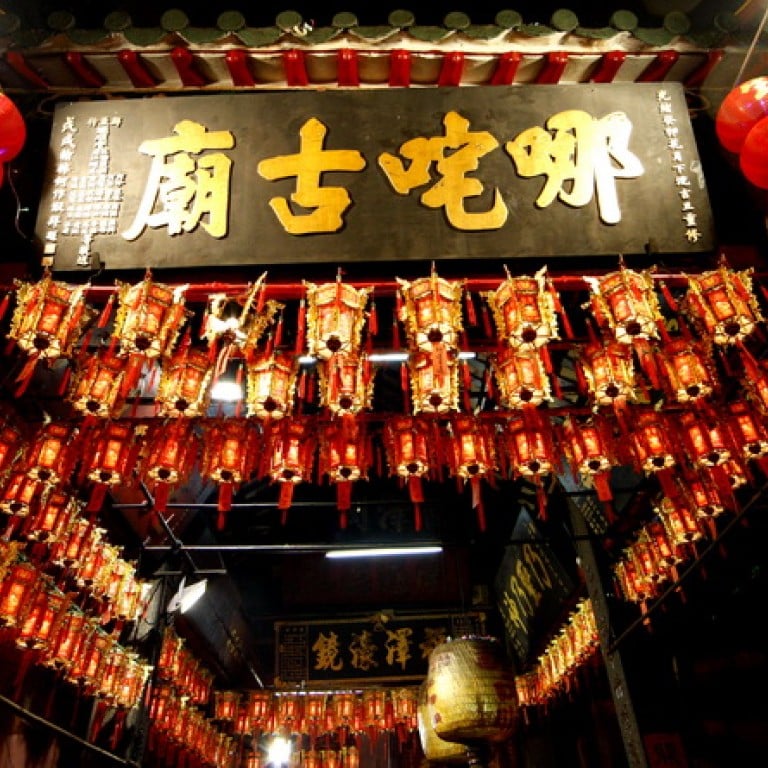 Festivals open door to Macau's Chinese heritage
Summer is among the best times to explore city as many Chinese festivals take place then
In Partnership With
Macao Government Tourism Office
Macau's Chinese traditions are often overlooked as people focus on its extremes – the Las Vegas-style Cotai Strip that is home to the leading integrated resort in the region, or the historical areas from its past as a Portuguese enclave that are included among Unesco's World Heritage Sites.  
Summer is among the best times to explore Macau's Chinese roots as many Chinese festivals take place then. Other than the Tuen Ng Festival that wrapped up on May 30, with exciting dragon boat races on Nam Van Lake, there are many in the coming weeks that are equally important.
Also this month is the Feast of Na Tcha on the 18th day of the fifth lunar month, which is June 12 this year. Na Tcha, a figure in Taoist mythology, was a child born with magical powers and a mischievous personality. After getting into trouble killing a son of the King of Dragons to save his friend from being kidnapped, he sought to calm the ensuing chaos by carving his flesh and bones and "returning" them to his parents. He later came back to life through a "body" constructed with a lotus. He has become a deity upholding justice.
There are two Na Tcha Temples. The older one is on Calcada das Verdades near Tv. de Dom Quixote. The story goes that when a plague struck Macau, this neighbourhood was free of infection. Local residents believe Na Tcha shielded the area from the outbreak, and they organised a parade around town with the deity's statue to restore health to all residents. When the plague was over, they built another Na Tcha Temple near the Ruins of St Paul. It is part of the old city's World Heritage Monument site today.
The tradition continues with two parades. From the original Na Tcha Temple, the procession will carry the holy statue in an exquisite carriage, used since 1903, through the streets of Macau, Taipa and Coloane. A religious ceremony will begin on the other site at 9.30am before the dancing lion escorts, amid sounds of gongs and drums, Na Tcha to stroll through streets and bless everyone.
Folklore aside, lotus is a symbol of Macau and it enjoys a dedicated event each year. In its 17th year, the Macao Lotus Flower Festival, or the Scent of Lotus Perfumes the City of Macao, is scheduled for June 10-18 this year to celebrate the beauty of this south Asian flower.
The Avenida da Praia is the flower show's main venue, and the displays are landscaped with the main concept being miniature models of architectural elements typical to South Asia. Various styles of pointed and curved arches, with a multitude of repeated geometric patterns, serve as backdrops to set off the lotus flowers' elegance.
Beside the main venue, planted or potted lotus plants will be placed at famous tourist attractions, major public parks, leisure areas and green belts to bring lotus flowers into the streets of Macao.
The organisers want to embellish every corner of the city with lotus flowers and treat residents and tourists to a special "encounter with lotus flowers" through lotus-themed exhibitions, performances and ecological tours that bring them closer to nature.
On July 17, the 24th day of the sixth lunar month, another Taoist tradition, the Feast of Kuan Tai, will commemorate Guan Yu, who earned the title of the Saint of War due to his fierce loyalty to warlord Liu Bei during the Three Kingdoms Period (AD220-280), a tripartite division of China between the states of Wei, Shu and Wu.
He was a general in Shu state and sworn brother of warlord Liu Bei. Also known as Guan Gong, Guan Yu is a popular idol in Macau with temples in Sam Kai Vui Kun, Cheoc Ka Village in Taipa.Believers offer fresh flowers, burn joss sticks and worship this fierce deity on these two days.
The Art of Zhang Daqian (May 10, 1899 – April 2, 1983), one of China's foremost modern impressionist and expressionist artists, is an exhibition at Macao Museum of Art until August 5. The exhibition includes pieces loaned from the Sichuan Museum's collection of the artist's works from his formative and prime years. 
Among the pieces on display from the renowned 20th century master are replicas of murals from his time in Dunhuang and landscape paintings, portraits, line drawings, letters and used seals from the periods before and after living in Dunhuang.
Zhang was also a poet and calligrapher.
His life reads like a work of fiction, with his first commission at the age of 12, followed by his abduction by bandits for three months aged 17 while on his way home from boarding school in Chongqing.
He moved to Kyoto as a young adult to learn textile dyeing and later returned to Shanghai where he became a successful artist. In the late 1920s he moved to Beijing where he collaborated with painter and calligrapher, Pu Xinyu. In the 1940s, he copied the Buddhist wall paintings in the Mogao and Yulin caves near Dunhuang. His failing eyesight led him to develop a pocai (splashed colour) style by the 1950s.
He moved to the Americas in the late '40s and travelled the world, before settling down in Taipei until his death. His encounter with Picasso in Nice in the 1950s was viewed as a significant meeting between predominant masters of Eastern and Western art.