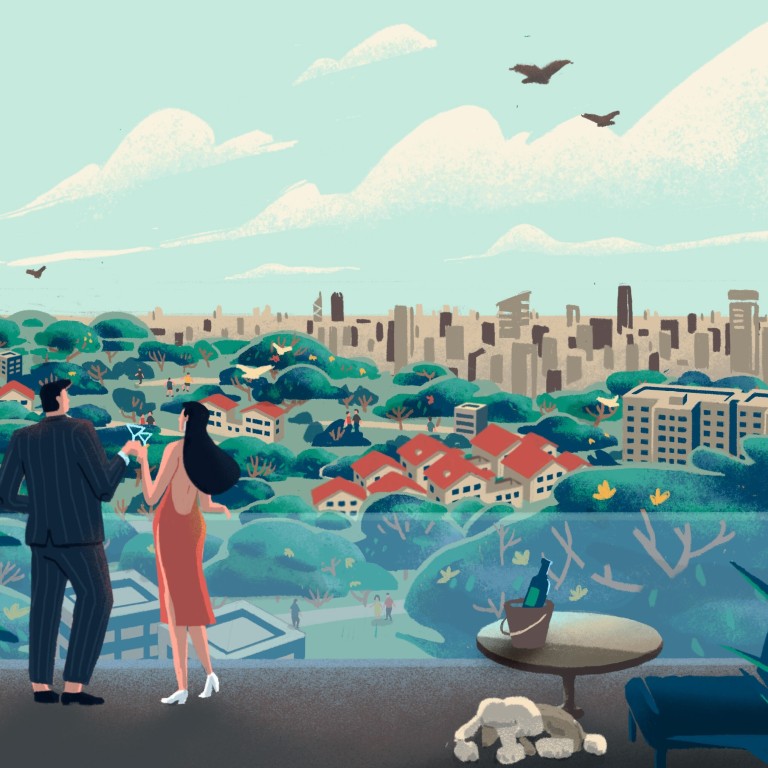 Kadoorie Hill: how a historic enclave became one of Hong Kong's most desirable residential areas
Kowloon neighbourhood of spacious properties, complete with gardens, private pools and tree-lined boulevards, has impressive history of nearly a century
Hilly 30-acre plot of land was bought in 1931 with plans to build British-style 'garden city' as a sanctuary from crowded urbanisation overtaking city
In partnership with:
St. George's Mansions
Kadoorie Hill, known as one of Hong Kong's most prestigious addresses, is a neighbourhood set apart from the ubiquitous tenement blocks and skyscrapers of the densely populated city.
For generations, the neighbourhood has been home to some of the city's wealthiest people, right in the urban heart of Hong Kong.
The red-roofed white houses on the hill allude to a time when families such as the Jardines, the Kadoories and the Hotungs began their Hong Kong legacies.
The neighbourhood of spacious properties, complete with gardens, private pools and tree-lined boulevards, has an impressive history of nearly a century, and has witnessed Kowloon's vibrant transformation into the peninsular part of Asia's world city.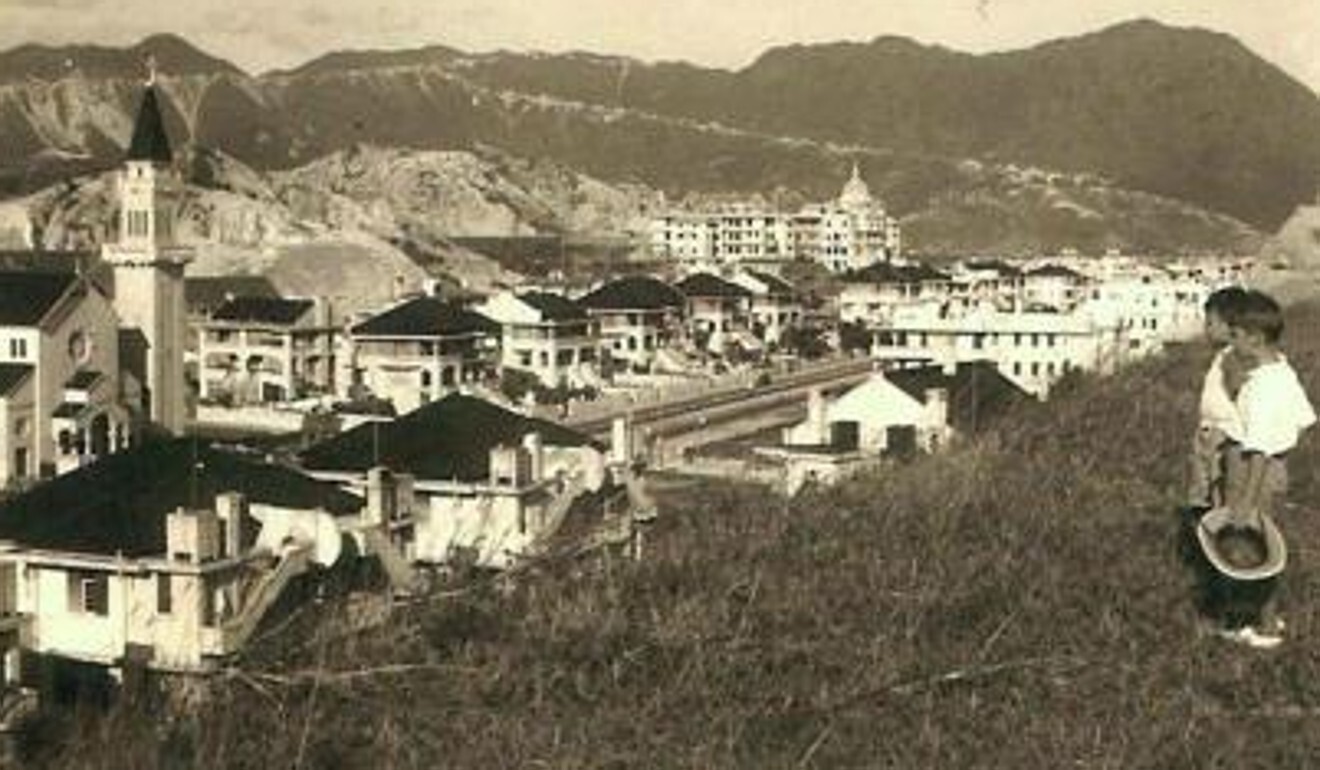 'Garden cities' make their way to Kowloon
At the start of the 20th century, colonial Hong Kong was firmly established on Hong Kong Island while Kowloon, still known for tiger hunting at the time, bore no resemblance to the bustling world-class metropolis it would become.
Yet some people saw Kowloon's potential to house dwellings as desirable as any atop The Peak or colonial Shek O.
A 1974 report by the Royal Asiatic Society says that in 1922, the newly founded Kowloon Tong and New Territories Development Company proposed building a British-style "garden city" – a concept founded by British planner Sir Ebenezer Howard – in Kowloon Tong.
Strong interest among residents wishing to live in European-style homes meant the bungalows were quickly snapped up upon completion in 1930.
One year later, the Hongkong Engineering & Construction Co. (HKECC), with eminent Hong Kong and Shanghai businessman Sir Elly Kadoorie on the board, bought a hilly 30-acre (12-hectare) plot of land, just south of Kowloon Tong, with plans to build a sister garden city.
The concept of the garden city had originated in Britain as a response to industrialisation. Garden cities were meant to be working-class havens, separated from industry by green belts that would help purify the air and improve residents' quality of life, while still being within reach of the benefits of city living.
Jose Pedro Braga, a Portuguese businessman who was chairman of the HKECC at the time, aspired to build a garden city after the British model on Kadoorie Hill.
The neighbourhood would provide a sanctuary from the industrialisation and crowded urbanisation overtaking Hong Kong as the population ballooned from 530,000 in 1916 to 880,000 in 1931.
Three years after initial plans had been drawn up, the neighbourhood of Kadoorie Hill began to take shape as construction crews transformed the previously uninhabitable granite mountainside into one of Hong Kong's most desirable residential areas.
A 1933 article in the South China Morning Post describes the sight of "whole mountains removed" and 400,000 cubic yards (305,000 cubic metres) of earth quarried from the mountainside.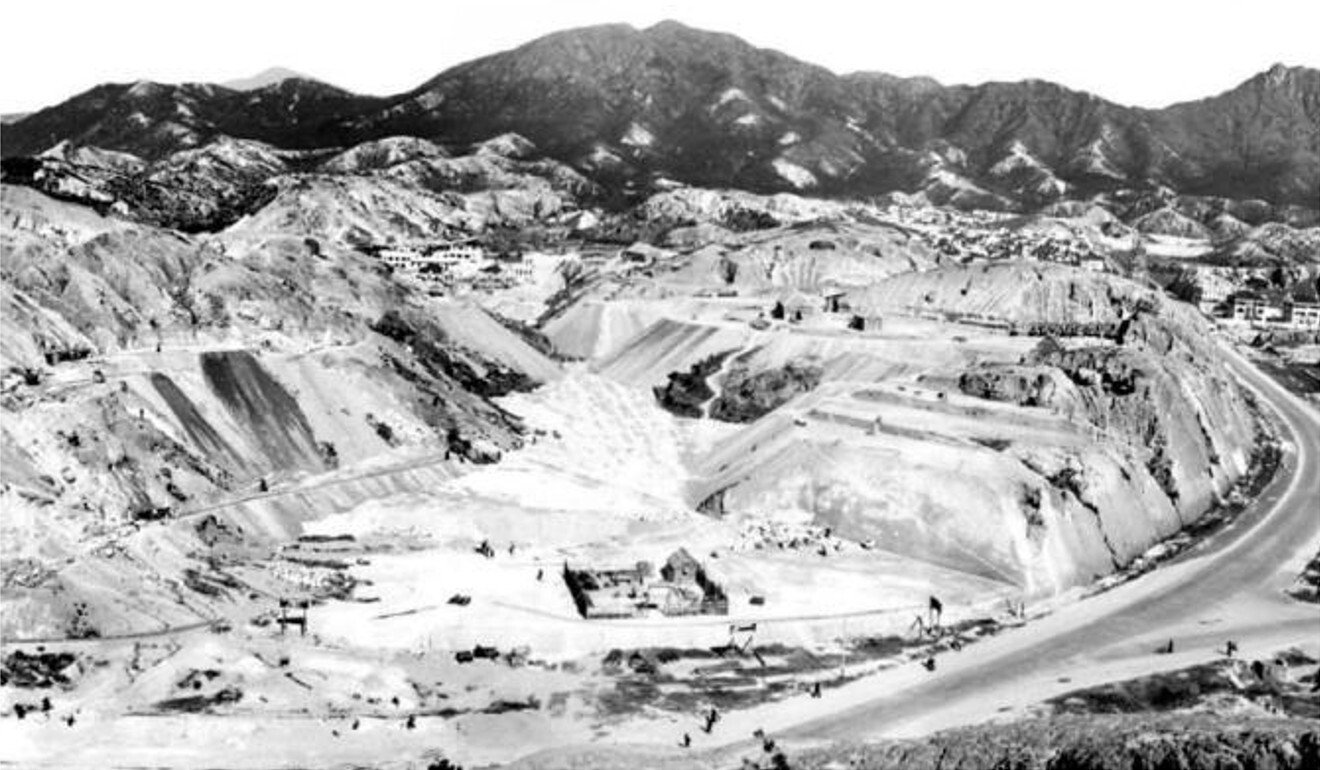 Built history: French missionary influence still stands
Some of the neighbourhood's earliest Western influences arrived with the Catholic Missions at the turn of the century, as churches and schools with Classical and Gothic architecture were built on nearby Argyle and Boundary Streets.
In the late 19th and early 20th Century, the missions built churches across Southern China, imparting Classical building techniques that had to be adapted to the climate and resources of the Far East.
The French passed on Gothic and Classical building techniques, such as vaulted ceilings, pointed arches and red-brick production.
Maryknoll Convent School, La Salle College and Saint Teresa's Church were some of the first buildings in Kowloon to have such features, according to prolific researcher Thomas Coomans in his book Proceedings of the Fifth International Congress on Construction History.
Coomans says that influential Belgian developer, Crédit Foncier d'Extrême-Orient, built 22 houses for the Missions Étrangères de Paris on Prince Edward Road between 1930 and 1933.
Around Kadoorie Hill, the history of this transformation is still visible thanks to the distinguished properties that remain.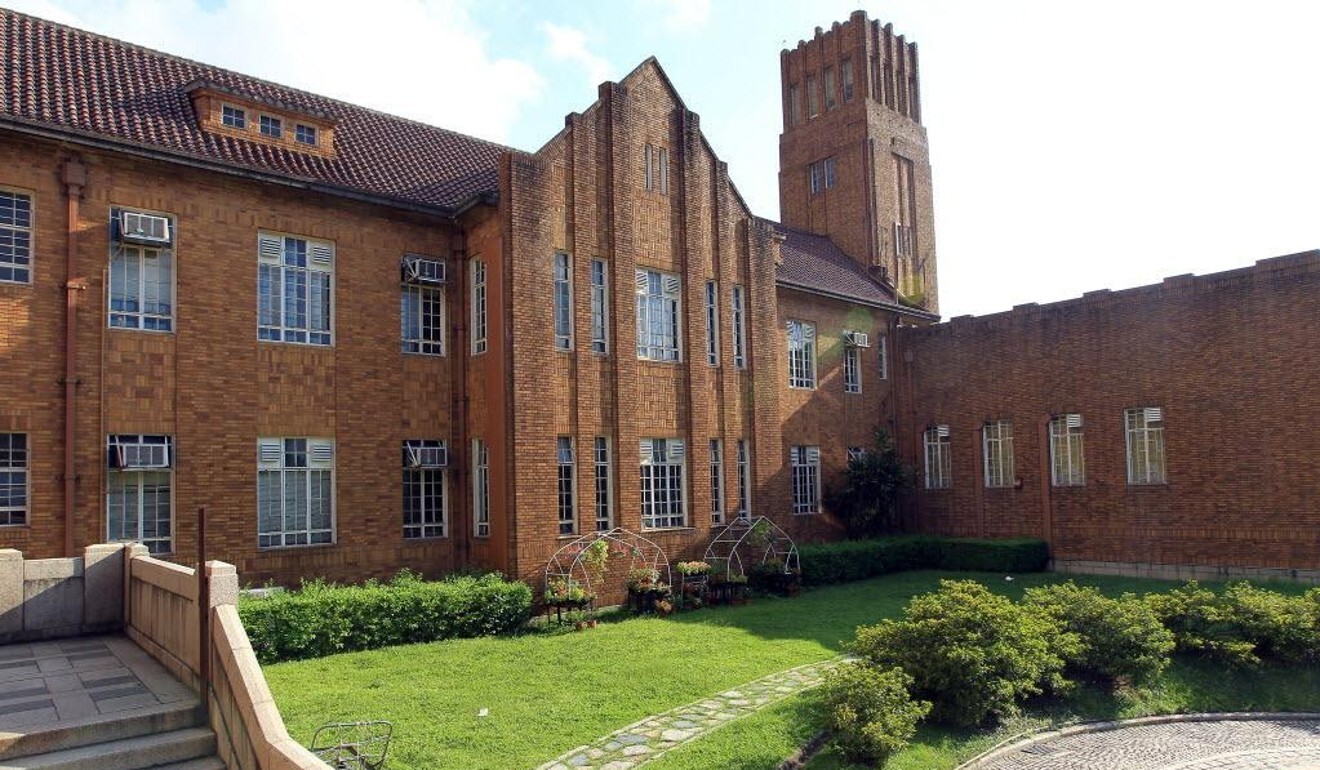 An address of the elite
The residents themselves are often important figures in Hong Kong's history, either through influencing society from behind the scenes, or in more prominent roles.
Living amid the neighbourhood's greenery while in proximity to Hong Kong's urban centre has long been an attraction for powerful individuals and families, including airline executives and Shanghai textile titan C.C. Lee.
The late Arnaldo de Oliveira Sales, former chairman of the Hong Kong Olympic Academy, lived in his Kadoorie Hill home for 66 years – nearly as long as he had influenced city planning and local politics.
Iconic Hong Kong actor Leslie Cheung, widely regarded as the "King of Canto-pop" in the 1980s and '90s, lived on Braga Circuit before his death in 2003.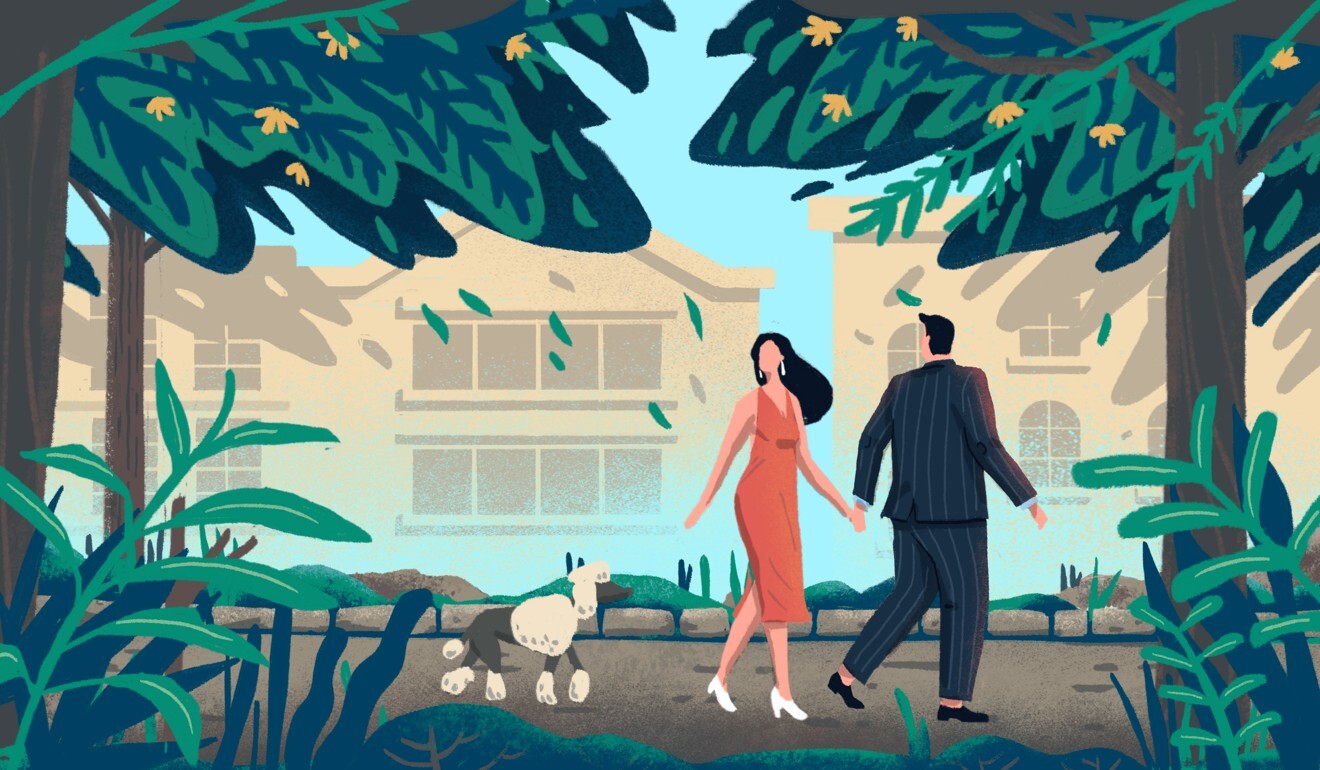 "A lot of people came here during the anniversary of his death to bring flowers, but they aren't allowed to any more," says resident Jeffrey Escarmoso, who has lived in Braga Circuit for 10 years. "[Actor] Jackie Chan used to live right over there some of the time," he adds, pointing down the street.
Prolific actor and Canto-pop artist Andy Lau remains one of the area's most prominent celebrities, while many other influential residents and senior business executives live less high-profile lives.
Upper class inclinations ensure preservation
Few developments inspired by Howard's garden city plan adhere to his vision of a working-class utopia.
Charles Lai, a PhD candidate at the University of Hong Kong's department of architecture, says that the neighbourhoods built according to the garden city vision tend to be so desirable that they become luxury accommodation, accessible only to the upper classes.
Most of the exclusive homes are still privately owned by the Kadoories and are available only to lease.
In Hong Kong, where the property market frequently sets and breaks its own world records, the rent-only model and its price level, which Bloomberg reported neared US$40,000 a month in 2018 – and can be afforded only by the upper classes on Kadoorie Hill – have likely played a part in preserving the neighbourhood's unique history.
As the land around Kadoorie Hill has been filled in with Chinese-style tenement blocks and skyscrapers that tower over the stately hill, the original land lease protects the neighbourhood from redevelopment, meaning its historic status is unlikely to vanish any time soon.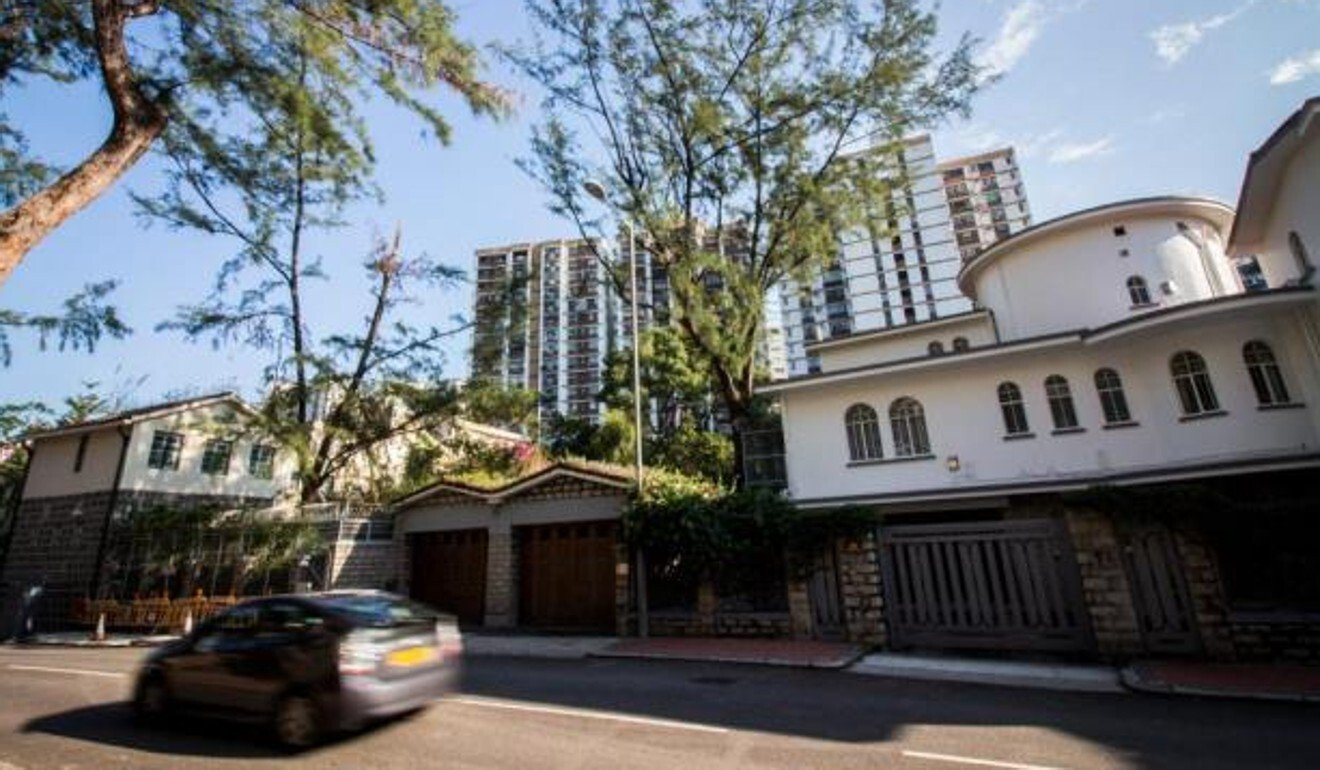 On the rare occasion that a unit is sold, they fetch impressive sums – upwards of HK$150 million (US$18 million) in recent years – on a par with exclusive estates in the Hollywood Hills and London's Mayfair district.
With tenants often living on the hill for 30 years or more, a vacant property is hard to obtain.
Lai says the horizontality of the homes on the hill speaks to another time, when the residents on the Hill spent more time in their spacious homes, which were designed to let in sunlight, host parties, and ease life in the city – not separate from nature, but surrounded by aromatic pine and eucalyptus trees.
The floor plans of the homes on Kadoorie Hill, some up to 6,000 square feet, are more than six times the size of Hong Kong's average flats, which have been ranked repeatedly as the world's most diminutive homes.
Aside from the historical value of the buildings in a megacity with fewer than 90 protected heritage buildings, Lai says "they were designed in a way that makes them very nice to live in – it was a lifestyle that was very different from what most Hong Kong people experience now".