How culinary icon dim sum connects Hong Kong people and reflects city's dynamic ability for reinvention
Swiss chef Nicolas Elalouf, founder of Man Mo Dim Sum, and Larry Tang, owner of Sohofama, add creative twists to traditional savoury dumplings
Comfort food also inspires work of world-renowned magician Louis Yan and artisanal candle maker Xavier Tsang, founder of BeCandle
In partnership with:
Brand Hong Kong
Dim sum is a Chinese dish that has long been bringing Hong Kong people together and helping them to connect with each other.
The culinary icon, which features small steamed or fried savoury dumplings containing various fillings, remains one of the most recognisable parts of the city's local culture.
Traditionally eaten for breakfast and lunch, dim sum is most commonly prepared and consumed outside the home and is best enjoyed in a group setting.
Restaurants serving dim sum are typically packed at weekends or during holidays as families and groups of friends share the dishes – typically served from trolleys that slowly wind their way between tables – while chatting and sipping Chinese tea.
Swiss chef and dim sum devotee Nicolas Elalouf, who has lived in Hong Kong for more than a decade, says: "Dim sum is not just a meal – it's a connection, relationship and communication."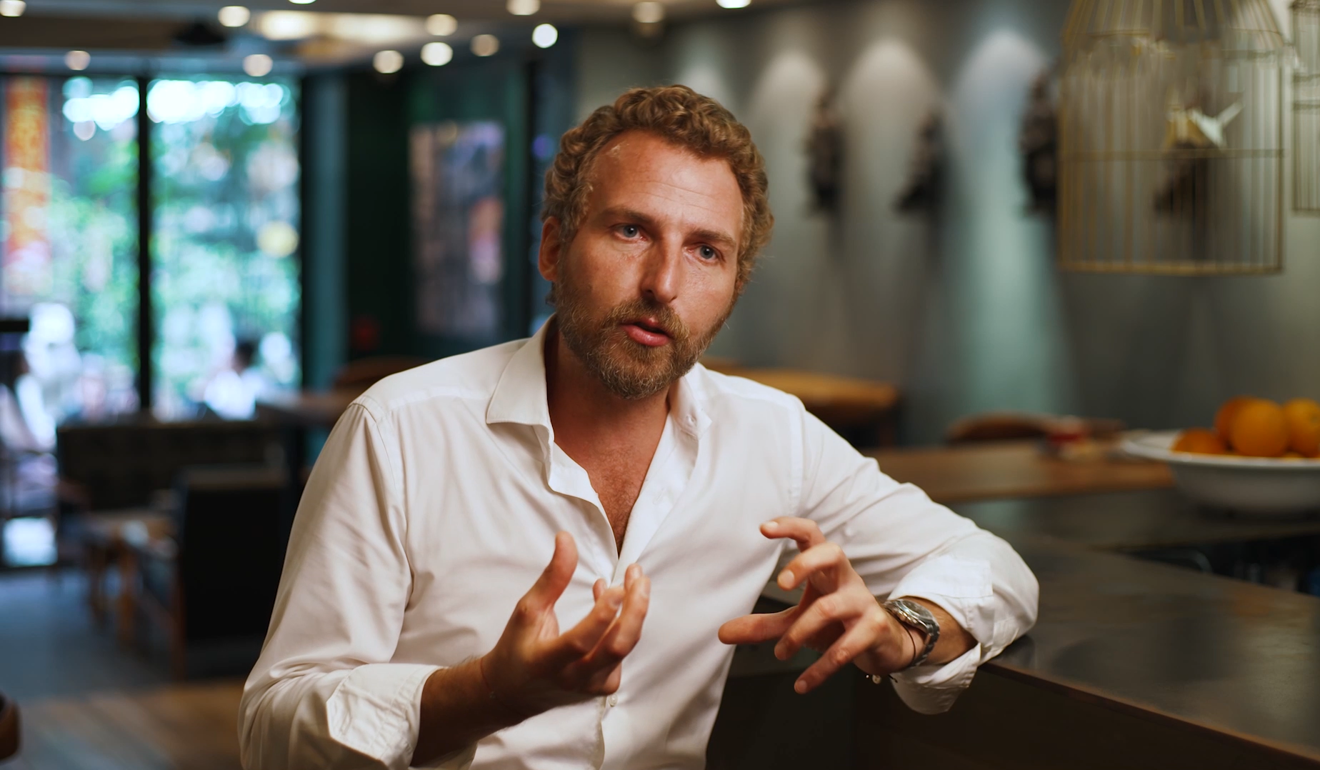 While dim sum remains constant as a comfort food for people in Hong Kong, it also reflects the city's dynamic nature and ability to reinvent.
Four Hong Kong-based men are using dim sum as the inspiration for their work – turning ordinary ingredients and objects not only into innovative culinary delights, but also eye-catching, magical creations – further uniting people from different backgrounds and cultures.
Western chef offers modern twist
When Elalouf first moved to Hong Kong, he knew nothing about dim sum, but it became the inspiration for his Sheung Wan restaurant, Man Mo Dim Sum, which opened in 2014 and is named after the nearby Man Mo Temple.
Located in Upper Lascar Row, a narrow alley famous for shops and stalls selling antiques, Elalouf set about creating traditional dumplings with a modern twist by filling them with popular European delicacies. His menu includes dim sum stuffed with things such as foie gras, sea bass, ratatouille and – his favourite – truffle Brie.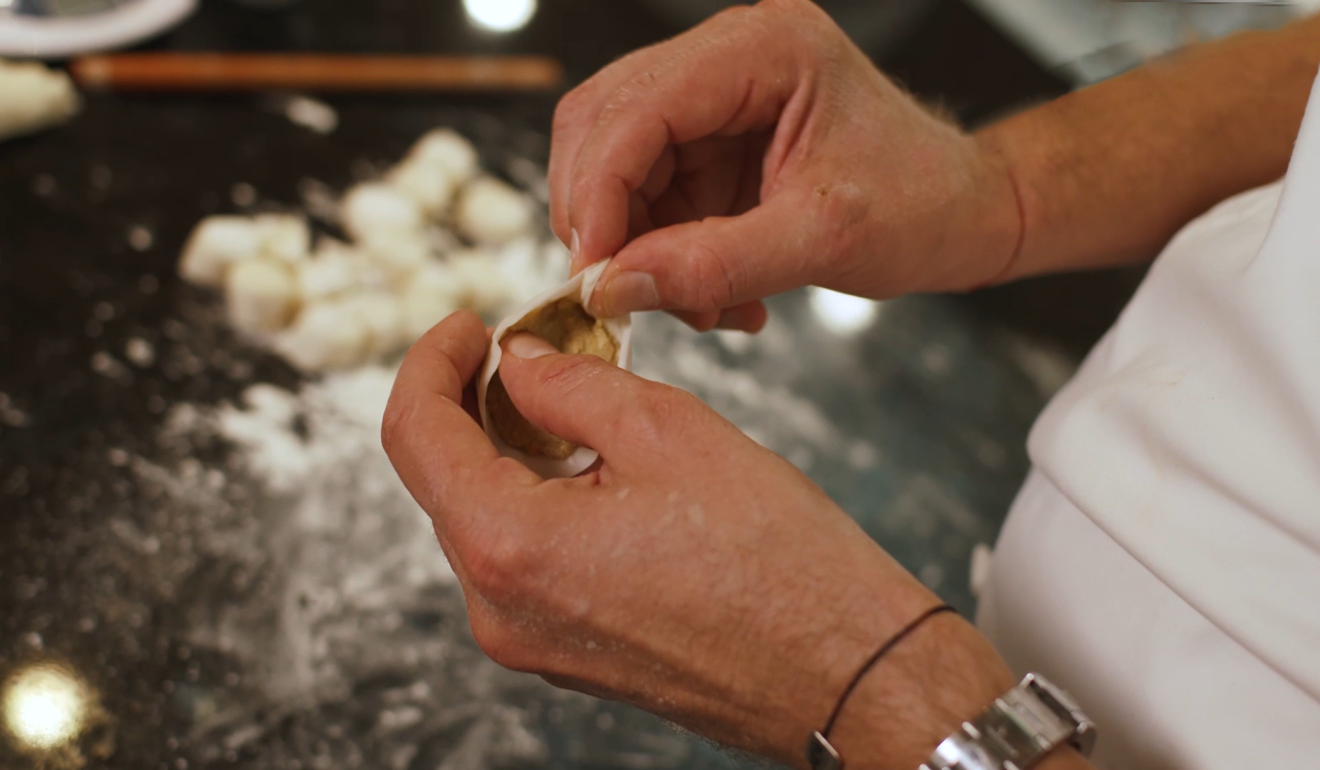 Elalouf learned the basics of creating dumplings from a dim sum grandmaster, or sifu, including making the dough by hand in the traditional way.
"If you want to make something new and innovative, you always need to start with the tradition and the knowledge," he says.
Elalouf sources his ingredients from a local market – even though he does not speak much Cantonese – because he says it is important to him to interact with local people and support their livelihoods.
Healthy delights from 'farm to chopsticks'
Larry Tang, owner of Sohofama – on the ground floor of PMQ, the former Police Married Quarters building – in Aberdeen Street, Central, is putting his own stamp on dim sum by using the traditional dumplings to boost the health of his customers.
He uses ingredients from traditional Chinese medicine to create dim sum dishes that correspond to the seasons. "If you put food in people's mouths you are directly impacting [on] their health," he says. "We have this belief that food is medicine."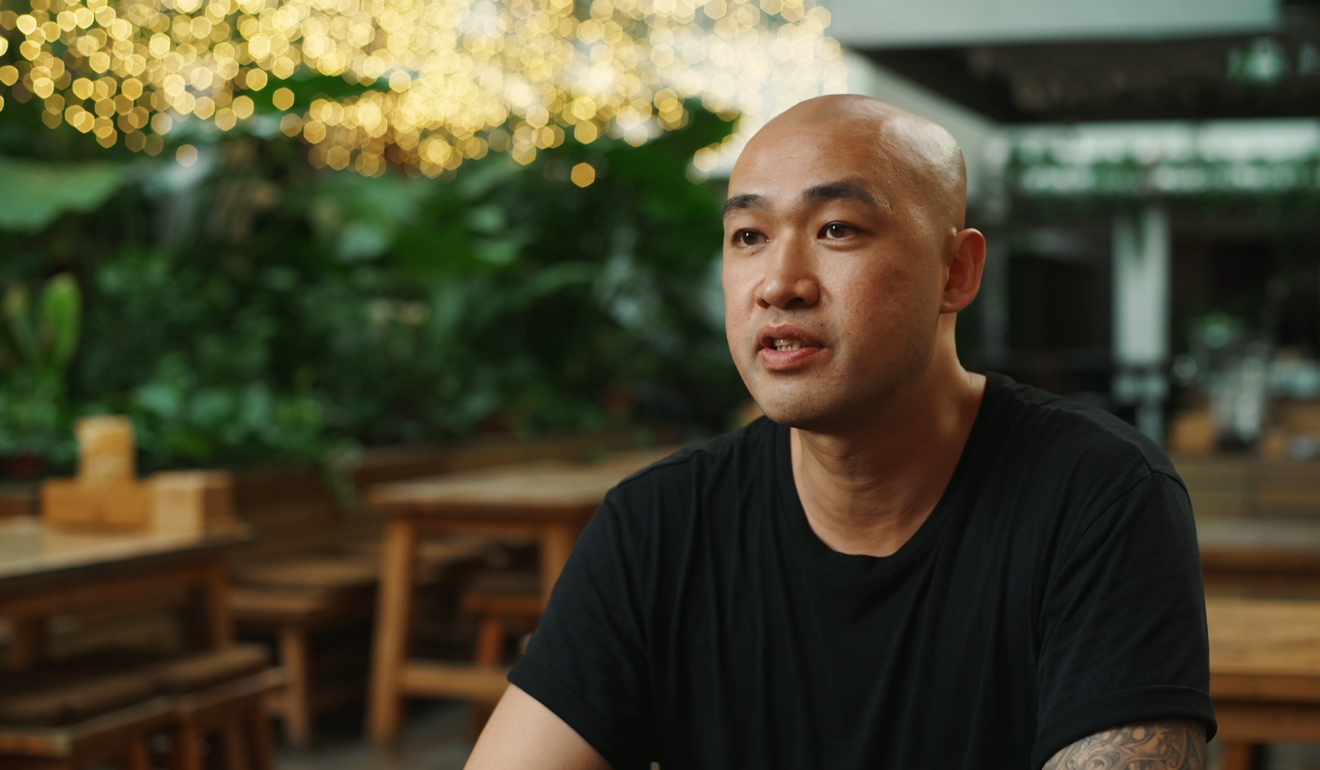 He works with a team of people, including traditional Chinese medicine practitioners, nutritionists, local farmers and chefs, to create what he calls "farm to chopsticks" menus that hark back to a long-established way of cooking.
Tang places an emphasis on sustainability and uses locally produced ingredients whenever he can. If a local alternative is available, he will always use it. Tang also strives to use produce that does not come in plastic packaging.
Magical side of city's traditional dish
For Louis Yan, an award-winning, internationally renowned professional magician known as "the David Copperfield of Hong Kong", dim sum brings back happy childhood memories.
While growing up in the city, he often spent weekends with his family at traditional teahouses while enjoying yum cha – literally "drinking tea" in Cantonese – where Chinese tea is served alongside assorted dumplings.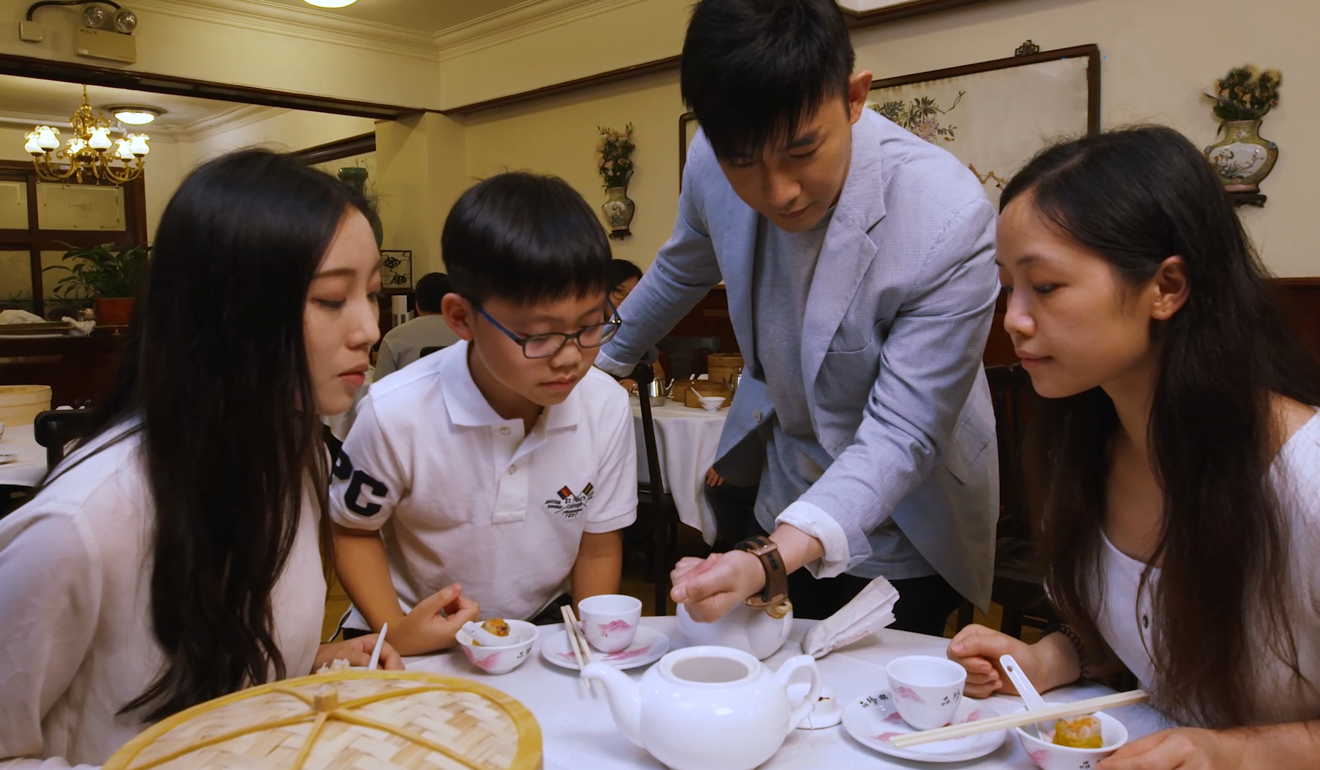 Yan, who has won leading competitions in the United States and Hungary and performed around the world, expresses his love of Hong Kong's traditional dish by incorporating it into his magic tricks.
Using props, such as the traditional bamboo steamers in which dim sum is served, or turning boiling water into tea, he sees his magic as a way of promoting Hong Kong culture overseas and sharing this culinary icon with his international audiences.
Whenever Yan is back in Hong Kong, he likes to perform his magic in teahouses. For Yan, dim sum is all about sharing and bringing people together. "You can go to McDonald's [by] yourself, but you can't go to a teahouse alone," he says.
Inspiration for artisan's dumpling candles
Artisan Xavier Tsang started using dim sum as the inspiration for his work as a candle maker after watching a chef make steamed rice noodle rolls, known as cheung fun. He realised the technique was very similar to the way that he moulded candle wax.
Tsang even spent time with a dim sum sifu, learning how to make dumplings, so that he could replicate the craftsmanship that goes into the iconic food in his own work.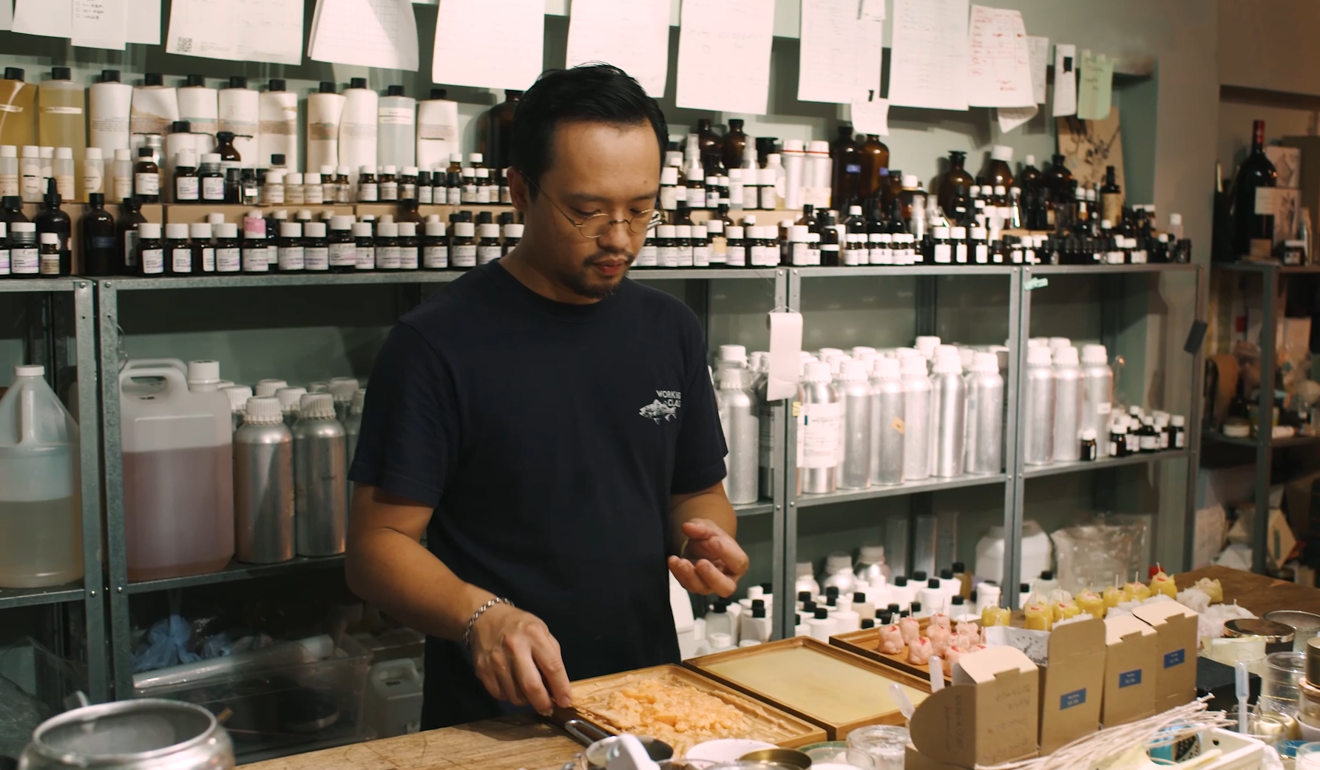 After returning to Hong Kong from Italy – where he had pursued his passion for furniture design – he moved to the New Territories coastal town of Sai Kung, where he grew up, to set up his candle store and workshop, BeCandle, so that he could be close to shops run by his uncle and aunt and contribute to the local community he loves.
Tsang hopes his candles, shaped by hand to resemble dumplings and made using natural vegetal wax imported from Europe, will serve as physical memories for people who have visited Hong Kong and enjoyed its traditional food.
"I chose to replicate dim sum as candles because wax is similar to food," he says. "You light it, it's like you consume the food. You can choose to put it there, or you light it, and make it disappear, and there's a memory."