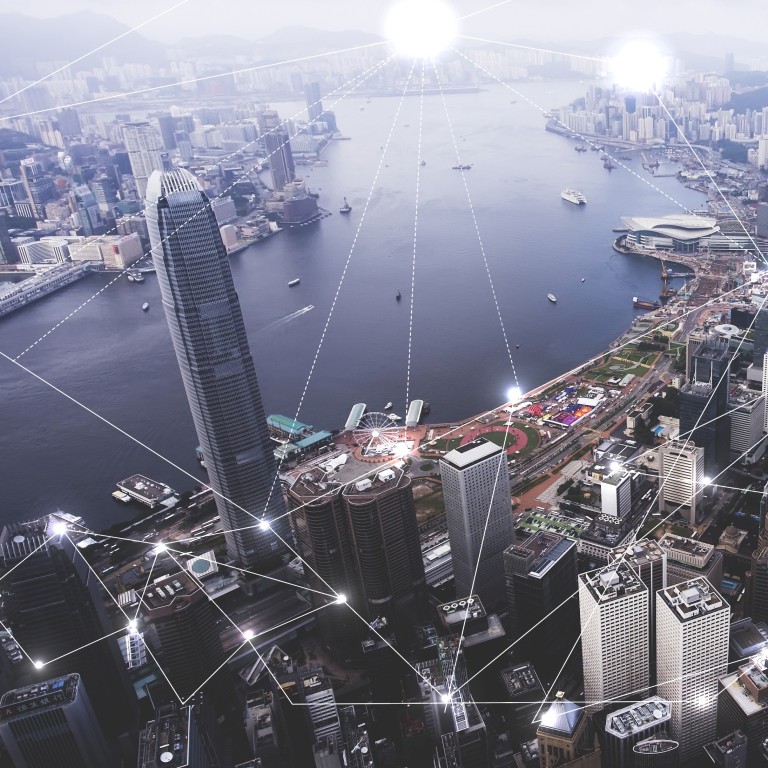 Hybrid cloud promises scalability and Hong Kong's infrastructure is ready, so why are city's businesses hesitating?
SMEs are natural fit for embracing new technology, but only 28 per cent of city's firms had digital plans in place in 2018, survey shows
Security risks and gap in understanding of available solutions are among factors holding some back, experts say
Promising speeds that are up to 100 times faster than its predecessor, 5G networking is gradually rolling out around the world.
Its arrival is expected to spark a huge take-up of cloud services, which are now becoming more affordable, better and faster, and will encourage more companies to begin their transition to remote computing.
The cloud has a raft of benefits – including making collaboration and business analysis easier – which can be accessed from anywhere with an internet connection.
Hong Kong is well placed among cities in Asia in terms of cloud readiness. The Asia Cloud Computing Association (ACCA) has ranked the city second in the 2018 Cloud Readiness Index based on cloud infrastructure, security and regulation.
However, despite the support of the government – including its promotion of cloud technology and the city as a prime location for secure data centre facilities, alongside the adoption of its own cloud services in the coming year – a significant portion of Hong Kong businesses have yet to embrace cloud technology.
According to the HSBC Digital for Business Market Study 2018, a market study undertaken by the international banking group last year, only 28 per cent of companies surveyed said they had digital plans in place. Some people in the industry are concerned that the city is falling behind in the move to cloud-based systems.
Eye on the future
Hong Kong is "steering towards [becoming a] smart city," says Charles Mok, an IT advocate and tech entrepreneur based in the city, who also represents the industry's functional constituency in the Legislative Council.
However, to get everyone on board, the public and private sectors need to work together and explore how cloud solutions "can be deployed … to enhance information sharing and more efficient management of data", he says.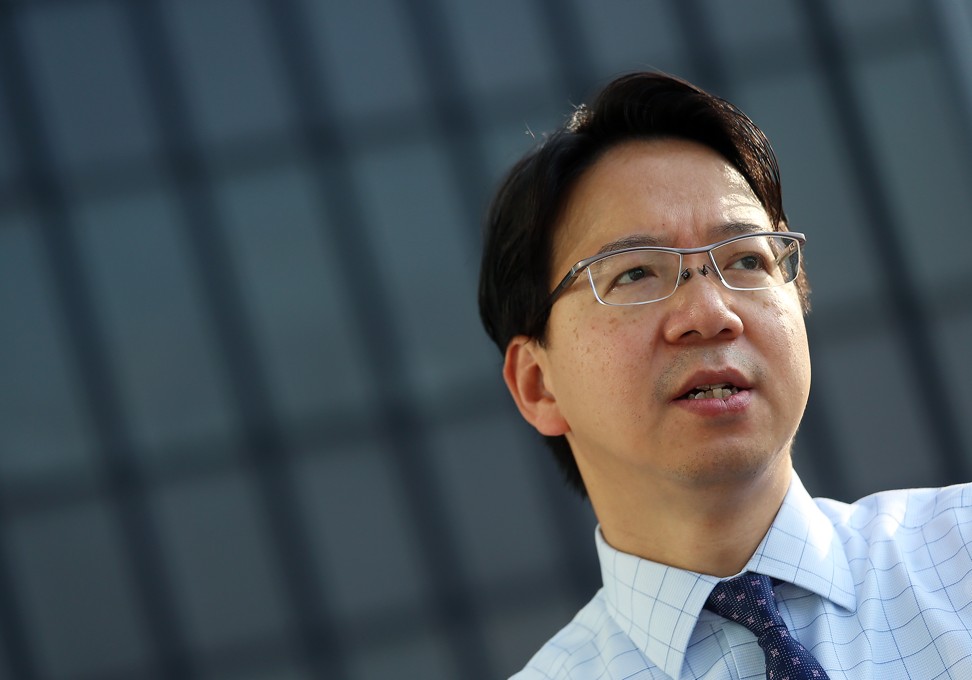 Hong Kong's government has invested in the city's development as a smart city, outlining plans over the next five years and beyond to develop its infrastructure around innovation and technology.
Mok says the city has the "competitive advantages to become the cloud technology hub in the region", and highlights the territory's "reliable telecommunications infrastructure and exceptional broadband quality, and on top of that, free flow of information".
The government is taking steps to ensure this will happen and leading by example, with an announcement that it is developing its own next-generation GovCloud and big data analytics platform, expected to be launched in the third quarter of 2020.
It says the planned adoption will streamline government services and save it and the city's residents money and time through a"more agile and cost-effective delivery of common e-government infrastructure".
Collective wisdom
Cloud models can be private, public or a combination known as hybrid, and there are advantages and disadvantages to these models, depending on the prospective users' IT infrastructure load and business objectives.
A major concern about adopting only one company's services is that "vendor lock-in" can limit options, with firms unable to migrate data to another service once it is on a particular cloud.
However, this problem can be solved by choosing providers that use open-source software for developing and hosting cloud infrastructure, giving customers the freedom to switch in and out more easily.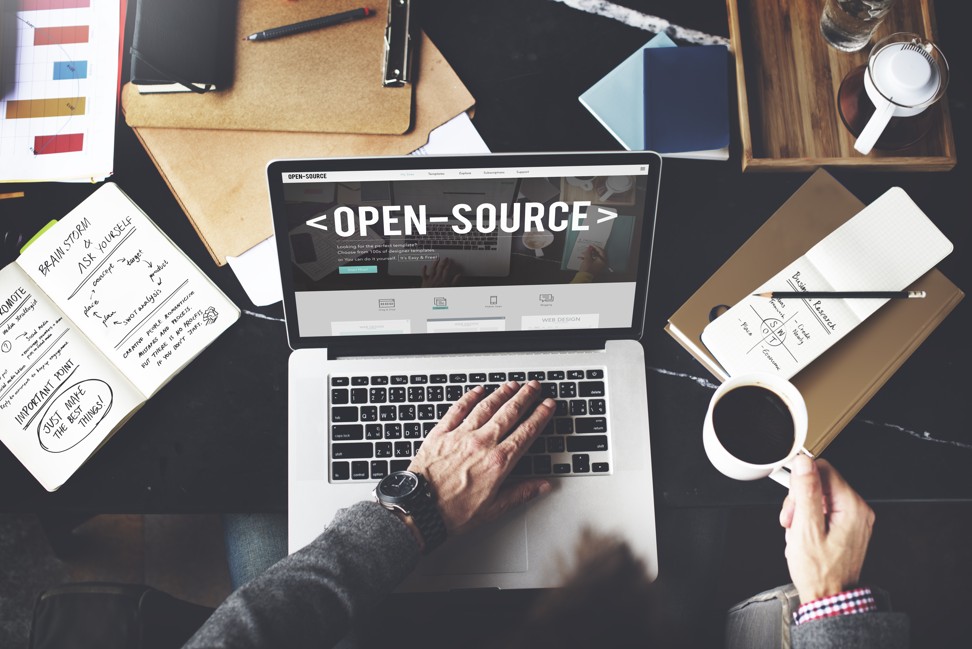 The finance industry, which uses huge amounts of data, stands to gain from the adoption of cloud technologies, and one of the world's biggest banks, HSBC, is migrating petabytes of data to the cloud.
The sheer volume of data – reportedly almost 200 petabytes – is what convinced the bank to go to the cloud, David Knott, chief architect of HSBC Technology, has said.
"We have an enormous amount of data in the bank, which means there's increasing opportunity, and demand, to derive value and insight from it," he told consultancy firm Boston Consulting Group in 2018.
"If we embrace these technologies, we can take all the friction out of running our own infrastructure, and we gain access to the very latest data technologies from the people who invented big data in the first place," he said, referring to Silicon Valley companies such as Google and Microsoft.
Hong Kong's leaders are actively supporting the industry's move to adopt the technology – development of Open API (application programming interface) was one of the major initiatives announced by the Hong Kong Monetary Authority in 2017 as it looks to move the city into a new era of Smart Banking.
Other initiatives include greater cross-border collaboration with mainland Chinese financial authorities, a greater focus on local research and development, and other innovations for both the industry and customers.
The government has earmarked HK$45 billion (US$5.73 million) for tech-related projects, including high-school-level IT Innovation Lab programmes, improving universities' research facilities and expanding Hong Kong's technology and digital business park, Cyberport.
Trickle-down benefits
Cloud computing's benefits do not stop with the banks. As the technology is adopted by the finance industry and beyond, it will help to ease the digitalisation of operations while redefining customer experiences and accelerate innovation.
Eric Hui, chair of the ACCA, the industry body that commissioned the readiness index, says the small and medium-sized enterprises (SME) sector, with its "light IT infrastructure" is a natural fit for cloud computing services.
These smaller businesses are "more eager to look into cloud offerings that can help them scale their business and incorporate innovative cloud compute products [including those which are artificial intelligence and Internet of Things related]".
The technology allows SMEs to piggyback on data, so they can perform analyses at a lower cost and in real time, which helps them to improve their business models and better understand their customer base.
Hui says start-up communities, industries that are extremely mobile such as transport and logistics, and automated manufacturing, with its high data load, are all in a position to benefit from cloud technologies.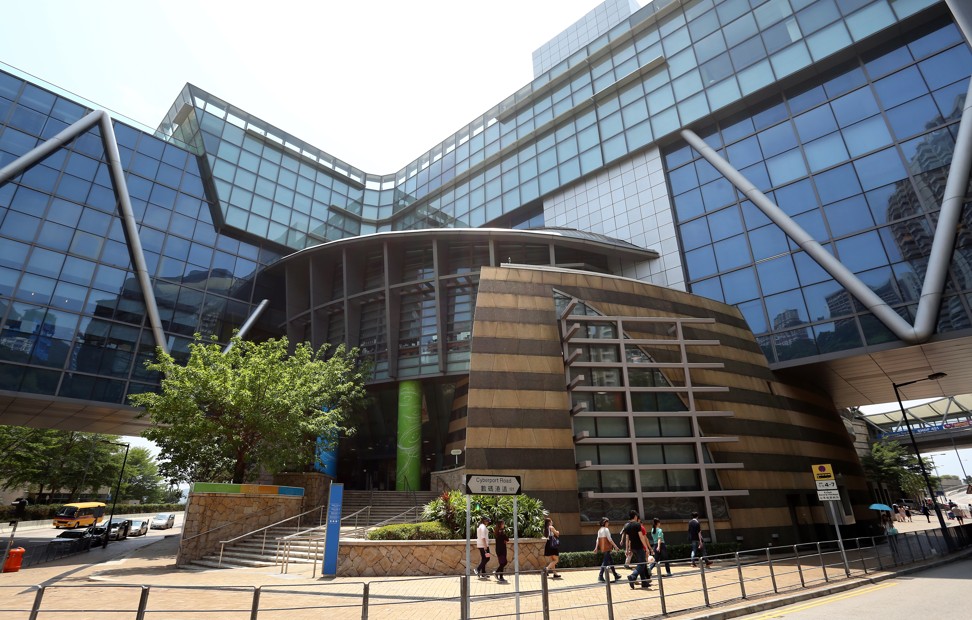 Cyberport currently hosts a cloud computing centre to provide a community cloud infrastructure for start-ups. This allows entrepreneurs with smaller capital access to cloud technology in a cost-effective manner.
Mok says that the government is also assisting SMEs in procuring cloud-based solutions through its Technology Voucher Programme, which provides grants of up to HK$400,000 to businesses in the sector to help them adopt and access "technological services and solutions to improve productivity, or upgrade or transform their business processes".
Choosing a secure cloud service
Arthur Chan, CEO of data firm SagaDigits, says that Hong Kong companies are cautious by nature, and want to remain in their comfort zone until legal compliance is in place.
Hui agrees that many Hong Kong businesses are unwilling to embrace the technology completely.
He says companies are holding back because of a lack of understanding about the nature of the technology.
"The biggest challenge promoting cloud technology in Hong Kong is a preconceived notion that deploying cloud will mean incurring added security risks," he says.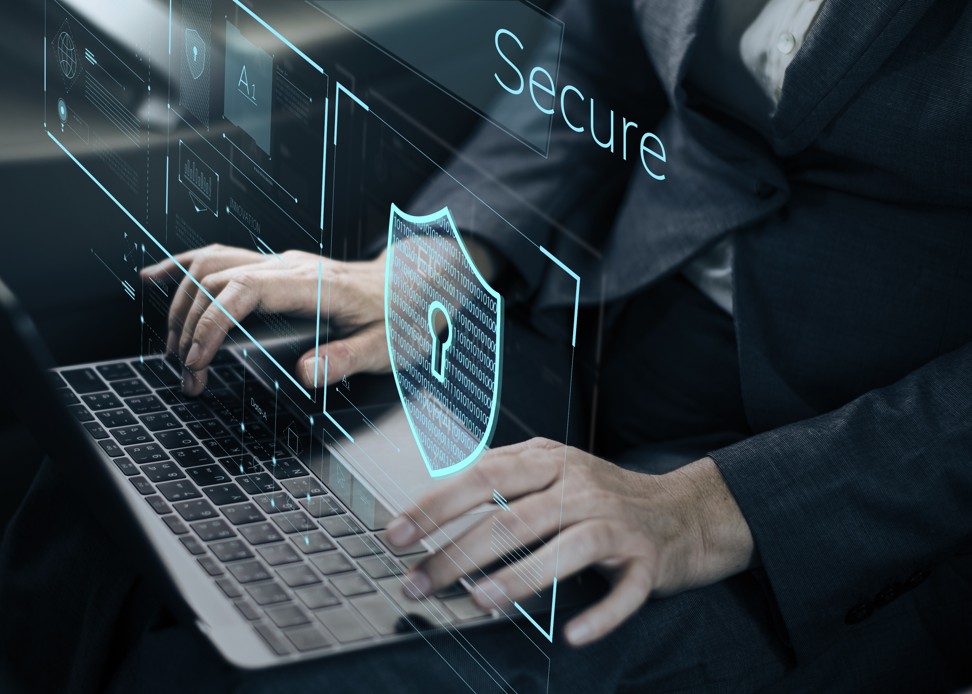 Yet this worry is not unfounded. In 2017, 61 per cent of SMEs in Hong Kong reported a cyber breach in the previous three years, according to a survey conducted by internet security company ESET.
It said some common causes of the breach included use of non-company devices to access the company network, the risk from third-party service providers and – for smaller businesses – low budgets for cybersecurity.
"[The] cloud is seen as [being] 'up in the air'," Hui says, arguing that there is a knowledge gap that providers are struggling to bridge. Many consumers do not know where and how the cloud operates, he says.
To mitigate this, the HKMA founded the Cybersecurity Fortification Initiative, which is tasked with roles including developing the skills of cybersecurity professionals and encouraging them to share cyber intelligence. The Office of the Government Chief Information Officer also has implemented a practice of sending out real-time security alerts when it detects online vulnerabilities.
While SMEs may be at risk of a data breach with their limited resources, choosing a good cloud service provider will enable them to not only realise the benefits of cloud technology but also boost network security.
To further encourage the adoption rate, the industry should further highlight cases where cloud technologies have been used to make a difference, Hui says.
He believes the current perception can be corrected by education and a better demonstration of cases involving the use of cloud technology – to both users and developers.
Editor's note: IBM has led the launch of a Collaborative Innovation Program and advisory panel consisting of key business leaders to facilitate the creation of industry platforms using open technologies in the Greater Bay Area. Its scope includes the research and development of open application programming interface (API) frameworks and technologies and the establishment of industry standards; creating accelerators based on open technologies such as blockchain; and supporting cross-industry joint projects with high potential for commercial success.