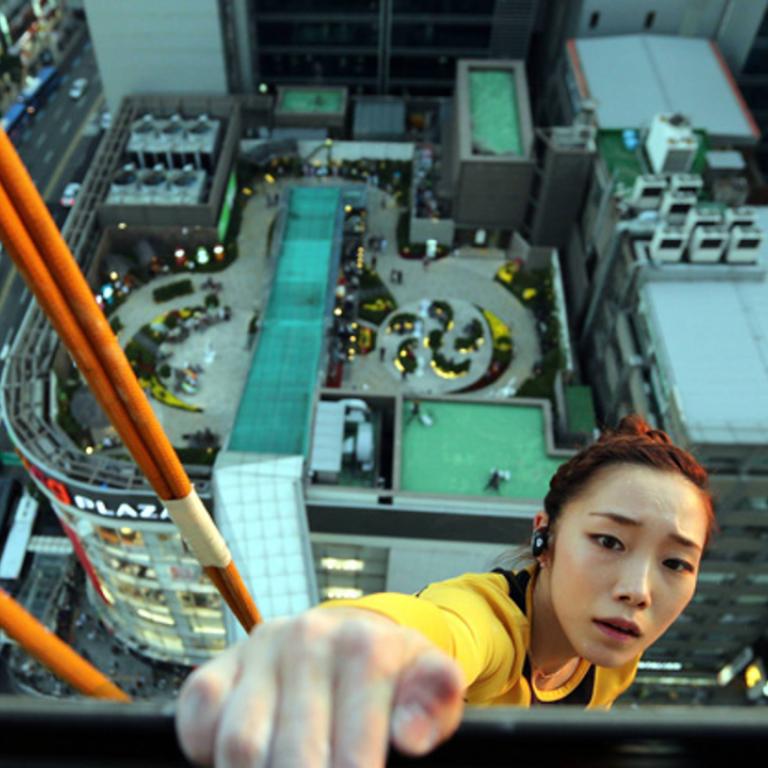 South Korea's 'Human spider' to climb Lotte World Tower with bare hands
On May 20, Korea's top female climber Kim Ja-in will attempt to conquer the 555-metre Lotte World Tower in Seoul
By Ko Dong-hwan
Korea's top female climber and international winner Kim Ja-in will attempt to conquer the 555-metre Lotte World Tower in Seoul, South Korea, at 11 a.m. this Saturday.
In "Kim Ja-in Challenge 555," Kim, 28, will tackle the world's sixth-highest man-made structure, which has 123 floors.
The challenge will be broadcast live online.
"I hope the challenge will give hope to our people going through hard times," Kim said, according to Yonhap news agency.
Since 2009, Kim has won 25 International Federation of Sport Climbing World Cup events and 11 Asian championship events.
In 2013, she climbed KNN Tower in Busan (128 metres) and Lotte Department Store in Myeong-dong, Seoul (84 metres).
Last December, she became the world's first woman to climb Spicy Noodle in Yangshuo County, Gilin, known as China's most difficult climb.
"The height was about a 10-storey building," Kim said, according to JoongAng Ilbo. "When you concentrate as you climb, you can feel the wall becoming part of you."  
Kim will compete at the 2020 Tokyo Olympics, which will include climbing for the first time.