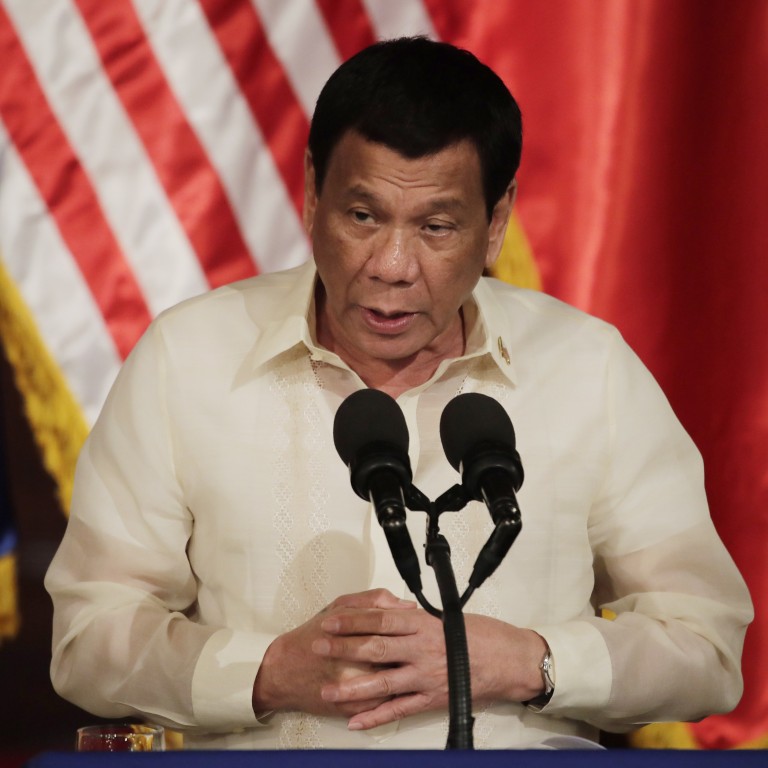 Philippine drug war deaths pile up as Duterte admits losing control
Some 1,600 people have been killed in the past six months in the nation's war on drugs, bringing the official death count to more than 6,600
The latest figures prompted campaigners to demand a full investigation into the crackdown by Duterte, who last week appeared to have admitted he was losing control of the situation
Philippine police commanders on Wednesday revealed that 1,600 people had been killed in the past six months in the war on
drugs
, with the latest figures coming just days after President
Rodrigo Duterte
admitted having lost control of the crackdown.
The latest figures from the Philippine National Police brings the official death count to more than 6,600.
It immediately prompted campaigners to demand a full investigation into Duterte's crackdown, which human rights groups claim may be responsible for as many as 30,000 deaths when vigilante deaths are included.
Last week, Duterte appeared to admit losing control of the crackdown, saying the
Philippines
was being "swallowed by narcotics". "
Drugs
, I cannot control, son of a b …, even if I ordered the deaths of these idiots," he said.
The last set of data provided by authorities came in December last year, when the fatality count had just passed 5,000 deaths. National Police spokesman Colonel Bernard Banac said "at least" 1,600 further deaths had occurred between January and May this year, and that most of these targets had been resisting arrest.
"The increase was due to suspects putting up armed resistance to operatives," Banac said when asked what was behind an apparent uptick in the rate of deaths.
He said 49 police officers had died during that time, while 144 had been injured during legitimate operations nationwide.
He also said that police investigations did not end when suspects were killed: "It does not mean that just because they died in police operations, we will not investigate it.
"As much as possible, no one should die in our anti-drug operations," he added.
Banac cautioned that the latest figures had not been cross-checked with the Philippine Drug Enforcement Agency.
The New York-based Human Rights Watch (HRW) called for urgent scrutiny of the drug war killings.
HRW researcher Carlos Conde said the increasing number of deaths during so-called legitimate police anti-drug operations cried out for a full investigation by either The Hague-based
International Criminal Court
or the UN Human Rights Council.
"The claim by the police that all these deaths are the result of the suspects fighting back is not credible," he said. "UN member states should not let another session of the Human Rights Council go by without adopting measures that will put serious human rights violations in the
Philippines
under scrutiny."
Duterte
, 74, who withdrew the Philippines from the International Criminal Court, is currently facing two murder complaints before the ICC.