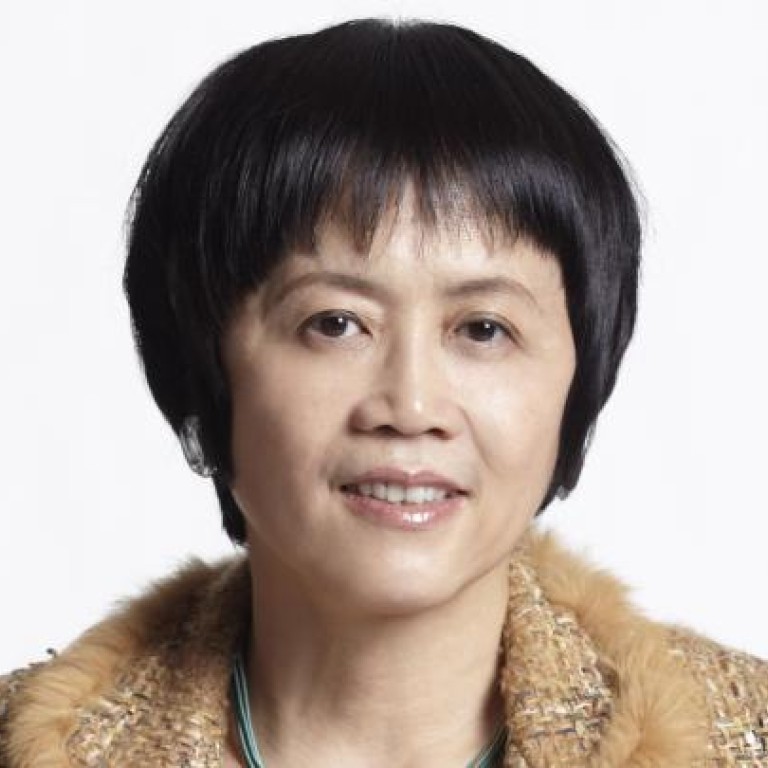 Journalist Hu Shuli sees ample scope for investigative stories
Hu Shuli has presided over many stories that involve injustice, despite mainland's censors
Despite the challenging reporting environment on the mainland, veteran journalist Hu Shuli says there are still ample opportunities for journalists to write influential and in-depth stories that can make an impact.
Speaking to a packed lecture hall at Chinese University in Sha Tin yesterday, the editor-in-chief of the respected Caixin Media cited numerous muckraking investigative reports she has published despite the government's strict censorship regime.
"There are plenty of [investigative] opportunities," Hu said. "I'm surprised sometimes that we can cover stories to that extent."
Hu, one of the most influential journalists on the mainland, was founding editor in 1998 of magazine and set up Caixin Media in 2009. She is widely respected for leading their courageous investigative reports on corruption and fraud. US magazine named her among the top 100 public intellectuals in the world in May 2008. Hu noted how exposed fraudulent practices at a well-known, publicly listed company that had accounted for its rocketing share price. The 2001 report led to the company's management being sacked - a first on the mainland.
Last year, Caixin Media exposed how local officials in Hunan province profited by forcibly removing babies from the homes of rural families who could not afford the exorbitant fees for permission to give birth.
The officials sent the children to orphanages and shared in profits made by sending them overseas for adoption.
Although investigative stories often expose wrongdoing, Hu said it could have a positive impact on society. She likened the role of the media to a woodpecker that pecks at a tree so that it can grow more healthily.
"We are always struggling hard to realise our dreams and to build an ideal world for news," Hu said.
She said society's development hinged on a mature mainland media. And she is cautiously optimistic, citing widespread use of microblogs, which citizens use to provide details about news events, as a positive trend.
However, Hu said she was equally concerned about the lack of professional outlets providing objective, well-reported journalism. "There are just too few platforms for rational voices," she said. "I'm concerned whether those platforms can grow."
She said good, rigorous journalism could not happen without financial backing, which she noted was a global issue.
"There are plenty of opportunities, but I cannot be blindly optimistic," Hu said. "Maybe [the media] will never be developed into a healthy sector even with a big market [in China]."
SCMP video by Ernest Kao
This article appeared in the South China Morning Post print edition as: Wide scope for in-depth exposés, top editor says