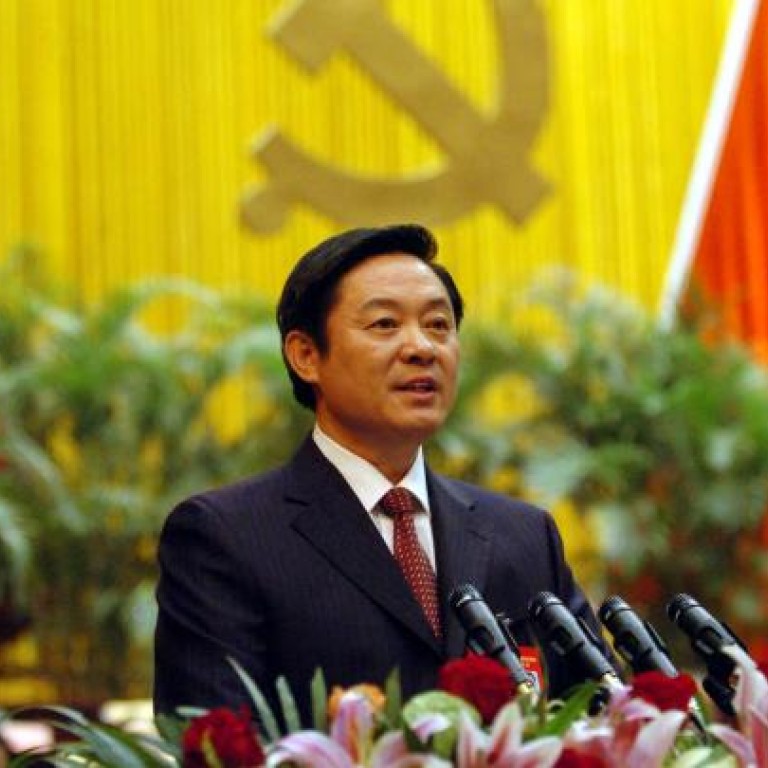 Report on propaganda chief Liu Qibao released
Xinhua reports on Liu Qibao's excursions after prolonged absence fuels rumours of a downfall
A report about the recent official activities of Liu Qibao, the new propaganda chief whose conspicuous absence from the limelight for nine days has sparked intense speculation among overseas media and pundits, was released yesterday by Xinhua.
Some online postings on mainland chatrooms and overseas media reports say his mother has died while others allege he was implicated in the downfall of the Sichuan vice-party boss Li Chuncheng, Liu's former subordinate when he was Sichuan party boss.
Xinhua reported last night that Liu had made visits to the office of foreign propaganda, which is more commonly known as the Information Office of the State Council, and the cultural ministry, recently. The report did not specify when the visits were made, but its release last night was apparently aimed at dismissing rumours about him.
Meanwhile, another figure under close scrutiny by overseas media in recent days, Gu Liping, wife of the United Front minister Ling Jihua, also appeared in public recently. The website of Youth Business China carried a photo of Gu with her colleagues on Wednesday, saying she is leading the team to make plans for the non-governmental organisation for next year.
There were intense rumours online recently alleging Gu was being investigated for corruption. Ling, a top aide of the retiring leader Hu Jintao , suffered a severe setback in his political career after his son died in a controversial Ferrari crash in March.
Meanwhile, CCTV last night carried a lengthy report about Hu's visit to a historical site from the Communist revolution recently, his first publicised activity since he handed over power last month.
Hu, who is still president after surrendering his two most powerful positions, general secretary of the Communist Party and chief of the military, to Xi Jinping, travelled to Zhunyi, a small town in Guizhou province along the route of the historic Long March.
Zhunyi is considered a turning point in revolutionary history, because it is where Mao Zedong in 1935 became head of the Red Army.
The visit by Hu was widely considered to be a tribute to revolutionary leaders before Hu hands over his presidency to Xi in March. CCTV said Hu made the visit from December 1 to 6.
Hu also went to Bijie in northwestern Guizhou, where five children died last month while sheltering in a dumpster, CCTV reported last night. The children died from carbon monoxide poisoning after lighting a fire in the rubbish bin.
Hu then visited the homes of some farmers and shook their hands. Hu was party chief of the poverty-stricken southwestern province between 1985 and 1988.
This article appeared in the South China Morning Post print edition as: Propaganda chief back in the limelight