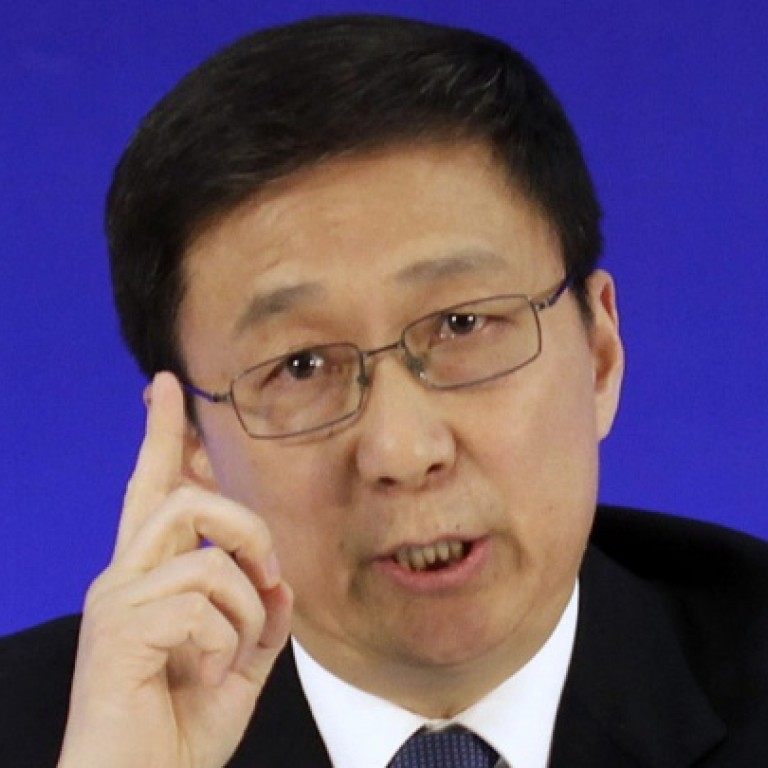 Shanghai government looks to its own officials for new ideas to ease slump
Feeling the slump, Shanghai's government looks to its own ranks to generate new ideas
Shanghai, long the most progressive and modern city on the mainland, has fallen on relatively harder times with sluggish economic growth and intense competition from other cities.
To lead the economic and industrial powerhouse out of its slump, authorities announced plans last month to encourage local officials to "reform and innovate".
They have even promised not to punish those who dare to try new ideas but may not achieve their objectives - so long as their efforts are made in good faith and don't lead to windfall gains for those officials.
The standing committee of the Shanghai People's Congress discussed a draft of the "Decision about Promoting Reform and Innovation," proposed by the municipal government.
The draft says the city will reward officials at various levels who show initiative for innovative ideas even if their reforms fail to meet targets.
In January, the city's Communist Party boss, Han Zheng, wrote in magazine, the mouthpiece of the party's Central Committee, that Shanghai could not progress without reform and innovation.
"Our country has made glorious achievements over the past three decades because of reform and opening-up," he wrote. "Shanghai's remarkable leap forward in the 20 years since Pudong launched reform and opening-up was also ascribed to reform and pilot programmes."
The Shanghai's document, the first on the mainland to encourage reform by local officials, was praised by the and Xinhua for aiming to create an atmosphere of "supporting reform and tolerating failures".
The municipality's leaders have confessed that Shanghai has reached a development bottleneck, beset by rising labour and land costs, a deteriorating environment, ageing population, stubborn bureaucracy and serious competition from other mainland and overseas counterparts, including Hong Kong.
Shanghai's gross domestic product growth has stayed below 10 per cent - considered sluggish by mainland standards - since 2008 and its performance last year, when it grew by 7.5 per cent, was the worst among all provinces, autonomous regions and municipalities.
Three years ago, the municipal government committed to a city "Driven by Innovation and Development through Transformation" as its primary strategy, hoping to ease the economy's overreliance on labour-intensive manufacturing while making officials more responsive to the market and society, instead of hampering them with red tape.
But members of the municipal legislature said that approach had been more of a slogan than a reality for many officials. A study by the Shanghai People's Congress found that officials "don't want to, dare not or are not willing to" reform because they were content with the current situation, were driven by vested interests, had dated mindsets, or were too averse to risk.
A Pudong district quality inspection official said many of his colleagues wanted to be "peaceful officials" - doing just what was required by their bosses or regulations, and avoiding any initiatives.
Shanghai's government was infamous for its patrician attitudes towards its citizens and businesses, he said. "Officials here have been accustomed to 'sitting southward' (a reference to ancient times when emperors in Beijing sat with their backs to north as ministers sought their approval)."
But another municipal government official said he had met grass-roots officials who were eager to shake things up.
Both officials said the latest decision would be significant in the long term by urging local officials to start instigating new ideas while changing the government's focus from managing society to serving it.
magazine reported in March that surveys of mid-ranking officials in central and southern China found that officials were more positive about reforms that could improve their promotion prospects and boost their incomes.
The full text of the draft is not available on the websites of the municipal government or the Shanghai People's Congress. But a press release on the municipal government's website said "bold reform and innovation" should be allowed as long as there were no laws, regulations or national policies "forbidding or limiting" the new practices.
This article appeared in the South China Morning Post print edition as: Officials offered carrots, not sticks, to encourage reform