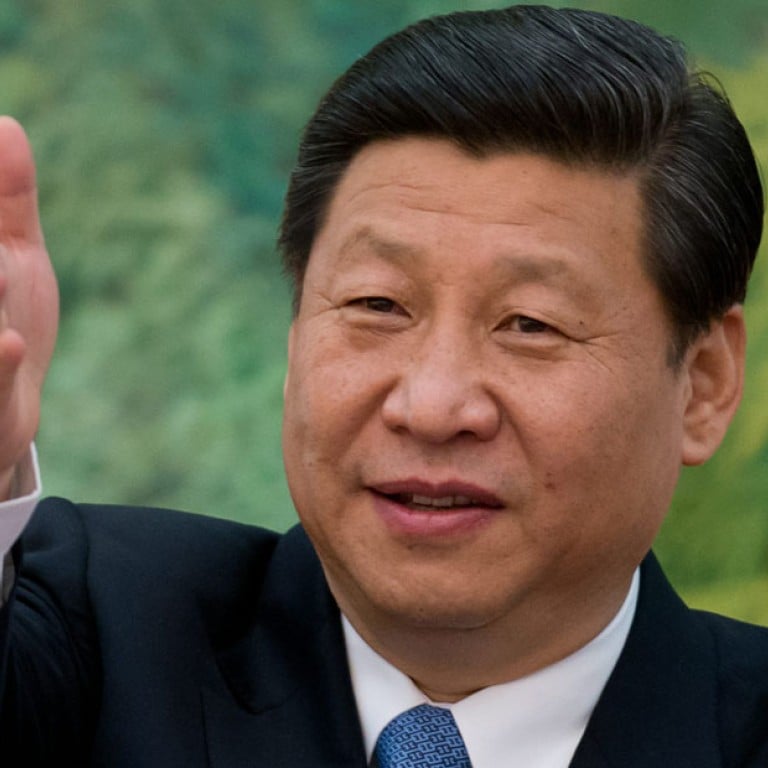 Xi calls for Maoist indoctrination for the younger generation
President and Communist Party chief Xi Jinping has called for the younger generation to be given Maoist ideological indoctrination, while repeating the need to push forward with market reform.
"As this year will mark Chairman Mao's 120th birthday, we must turn Chairman Mao's old residence into a base for patriotism and revolutionary education, in particular to make it play a greater role in the education of the younger generation," Xi said during a visit on Sunday to Mao Zedong's residence at the East Lake in Wuhan , the provincial capital of Hubei . The visit came ahead of Mao's 120th birthday on December 26 this year.
Two days later, Xi told local government and business leaders to "spare no effort to seize the chance to deepen reform in important areas. He also called for "greater political courage and wisdom". He was addressing leaders from Shanghai and five provinces, also in Wuhan.
"Reform and opening up have proved to be the source of China's development and progress in modern times. And there is no future if we stop going on or go backwards," Xi said.
Xi identified six major areas that he said needed in-depth research on how to carry out bolder reforms, including the fostering of a more market-oriented mechanism, enhancing government efficiency, boosting social harmony and innovation, safeguarding social justice, as well as improving the party's governance.
This is the second time in two weeks that Xi has made reference to Mao, whose legacy remains controversial decades after his death in 1976. In a visit to the revolutionary base of Xibaibo on July 11, Xi reminded cadres of Mao's order to preserve modesty and prudence.
Zhang Lifan , a political affairs analyst, said Xi was aiming to please both the reformist and conservative camps within the party as the new leader still lacked authority.
"He has to unite three main factions within the party and thus what he does now is play the act of political balance," Zhang said, referring to the Shanghai faction led by former president Jiang Zemin , the Communist Youth League led by Xi's predecessor Hu Jintao , and the princelings - the sons of revolutionary leaders like Xi.
Kerry Brown, director of the China Studies Centre at the University of Sydney, said Xi would not want to violate or question Mao's place in history. "There is nothing to be gained by questioning this, and no appetite in the party to do so," Brown said.
Brown said that so far, Xi has produced very broad ideological statements - things which it is very hard to pin him down on. "This is like a politician scoping out territory but not getting specific until they have to," he said.
This article appeared in the South China Morning Post print edition as: Xi calls for Maoist indoctrination for the younger generation