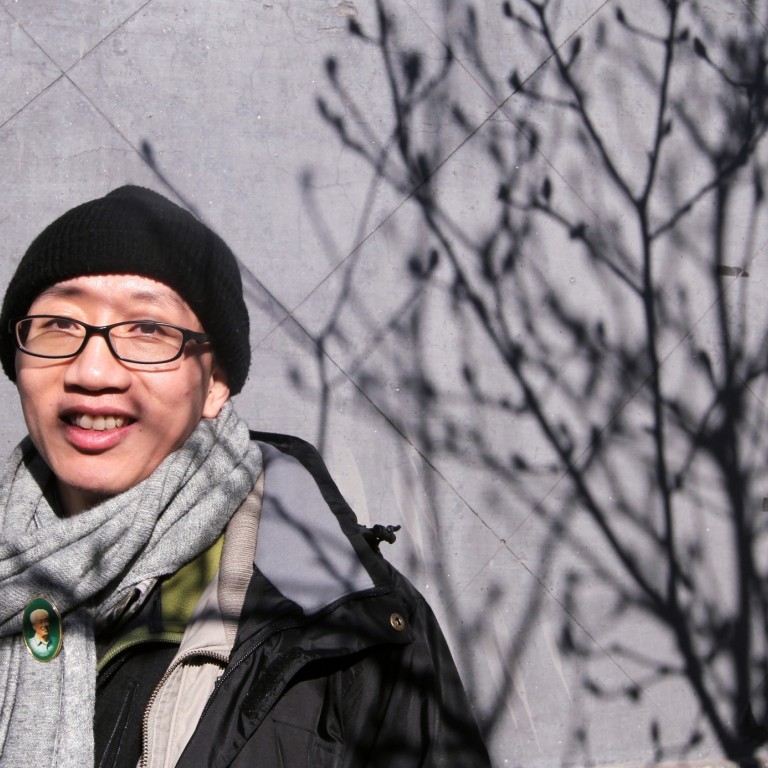 Activists 'detained while celebrating Hu Jia's birthday'
Fearing prominent democracy advocate's presence in Shenzhen could inspire others, officers disrupt celebration and detain him for hours
Shenzhen police detained prominent activists Hu Jia, Teng Biao and more than a dozen supporters for several hours on Thursday night in Shenzhen, apparently over suspicions they were using Hu's 40th birthday dinner as a rallying point to fight for the release of legal scholar Xu Zhiyong and other activists recently detained.
Teng told the South China Morning Post shortly after his release around 11.30pm that plain clothes police interrogated him for two and a half hours over the dinner gathering, specifically asking whether participants had discussed Xu, who was detained last week on the criminal charge of "gathering a crowd to disturb order in public places".
Xu's nationwide New Citizen social initiative - which advocates democracy, rule of law and civil rights - launched a campaign several months ago urging senior party officials to disclose their financial assets. Over 40 activists across China involved in that campaign have since been detained, Teng said earlier.
Many dinner gatherings organised by Xu over the past year have similarly been broken up by police, while he was confined at home.
Teng said police did not produce a warrant and did not give a reason for their detentions.
"They have taken away so many people and they are very nervous themselves, so when we got together for dinner, they had to intervene," Teng said.
Hu said he was detained at a police station until shortly before midnight and asked about the purpose of his stay in Shenzhen. Hu was taking care of his daughter, who normally lives in Hong Kong with her mother Zeng Jinyan, while she travelled abroad.
Another 18 people, of whom many were local Shenzhen activists, were taken away by police as they turned up at another restaurant where dinner was originally scheduled to take place, Hu said. They were held for several hours at various police stations.
Only Hu, Teng and three other people managed to have dinner elsewhere in the end, but as they were about to finish shortly after 9pm, police turned up, Hu said. He entrusted his five-year-old daughter, Qianci, to the care of a friend just before they were detained.
Shenzhen police refused to comment on Thursday night.
Hu said he never thought that celebrating his birthday in a city so far away from Beijing, where he is normally based, would make the authorities nervous. He estimated dozens of police officers were deployed to break up the party.
"When even a birthday party could be given a political label, this says a lot about the ludicrousness of the stability maintenance system," Hu said.
Hu said police asked him to refrain from participating in activism in Shenzhen, and expressed concern that his presence could become a rallying point for local activists.
"They think so long as the activists get together, it's impossible for them not to stir up trouble," he said.
He said the incident has only stiffened his resolve to bring democracy and freedom to his country.
"At this new start, my 40th birthday, I feel all the more I have the moral obligation to change this situation, and to make our society a more peaceful, free and just place."
Teng said he expected government crackdown on activists to intensify in the foreseeable future.
"Ordinary people don't have a sense of security and nor do the officials," Teng said. "Conflicts in society are becoming sharper and the situation is not going to ease," he added.
This article appeared in the South China Morning Post print edition as: Police swoop on activist Hu Jia's 40th birthday