Focus
Get more with myNEWS
A personalised news feed of stories that matter to you
Learn more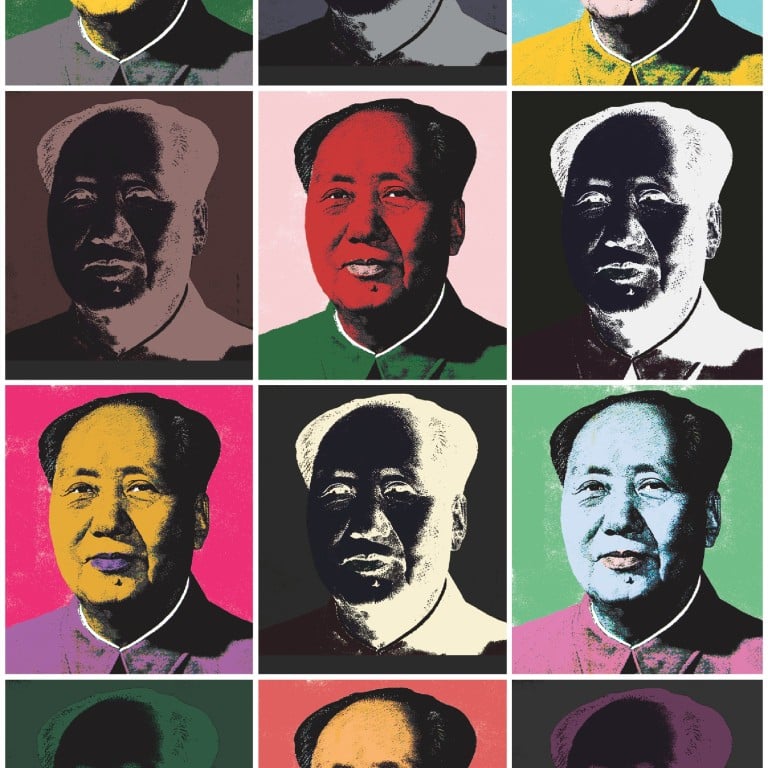 China still dealing with the legacy of Mao Zedong, 120 years after his birth
On the eve of the 120th anniversary of the late leader's birth, many ordinary Chinese long for a return to his era, despite its painful failings
In a hotel on Beijing's outskirts last month, a couple of hundred entrepreneurs and others fasten small, ceramic Mao Zedong brooches to their lapels and gather in front of a bright stage.
On the stage looms a portrait of the late Communist Party leader, smiling under a straw peasant's hat. The group - financiers, restaurateurs, company executives among others - sing , a Cultural Revolution-era anthem from the days when Mao reigned supreme.
Video: In China, hundreds of entrepreneurs attend meeting for Mao's 120th anniversary
"Mao Zedong is even greater than Confucius - he can conquer your thoughts and you have no choice but to follow him," proclaims neo-Maoist celebrity Sima Nan, the presenter.
The celebration, which included the late leader's daughter Li Na and Mao's former assistant Zhang Yufeng, was one of many gatherings on the mainland commemorating the 120th anniversary of Mao's birth this Thursday.
Today, reverence for the late leader is on the rise. President Xi Jinping often pays tributes to Mao and looks to him for inspiration to manage the country. Ordinary people, especially from the bottom social strata who have not benefited from the country's economic boom, miss his reign and some even set up shrines at home to worship him. Statues of the great leader continue to be erected across the country with fanfare.
Indeed, analysts and party faithful say Mao has more popular support today than at any time since his death in 1976.
"If there is one man, one vote now, the leftists would get most of the votes," says Du Daozheng , the 90-year-old publisher of liberal political magazine and once a loyal Mao follower, "... because we haven't told the truth to our people; we have never thoroughly exposed and criticised Mao."
Born in 1893 to a farming family in Shaoshan , Hunan , Mao defeated the unpopular Kuomintang regime and established the People's Republic of China. But his quarter of a century in power was marked by a series of purges, radical industrialisation drives and mass movements which created a cult of personality. His policies plunged China into famine, poverty and political chaos in which tens of millions of citizens died, a period remembered as a reign of terror.
Mao's legacy suffered during the economic reform ushered in by Deng Xiaoping , but the party has never parted ways with the man who put it in power.
Mao's image continues to stare down from the Tiananmen gate and his face beams from bank notes. "Mao Zedong Thought", which vows class struggle and constant revolution, remains part of the Communist Party constitution.
Rich and poor, young and old, many mainlanders continue to look to him as a spiritual leader who stood up to foreign imperial powers and ended a century of humiliation. The feeling has grown amid the chronic corruption, soaring housing costs and widening income disparity that has followed China's economic "reform and opening up" more than three decades ago.
Ordinary people, such as Liu Yanhan, 59, a collector of Mao memorabilia from Hubei , increasingly long for the Mao era, which they perceive as more socially fair and morally pure.
"In our society, there is a huge rich-poor gap, corruption, moral degradation, drug addiction, prostitution - it's a mess. They need to relearn from Mao to rectify these poisonous things," he says.
Watch: What children study in China's red school
One attendee at the Beijing hotel celebration, Wang Jianyong, lauded Mao's teachings on the importance of national independence. "Our nation would only be revived when we emphasise more on returning to Mao," says the 32-year-old who sells mobile phones and computers in Hebei .
Since Mao's death, leaders like Jiang Zemin and Hu Jintao have walked a fine line, paying homage to the great chairman as patriarch without championing Mao-style governing practices. But since taking power last year, Xi has repeatedly invoked Mao-era party practices, delighting leftists and alarming liberals, who fear this may signal a backslide on reform.
Xi launched "rectification" and "mass line" campaigns to fight corruption and restore grass-roots support. He also revived the tradition of "self-criticism" sessions in which cadres pillory each other's failings.
Liang Zhu, an expert on Mao Zedong Thought and former deputy head of Peking University, has argued party officials were showing a "a correct proletarian view of power" by returning to Mao. "Mao insisted that 'to serve the people' is the basic mission," he wrote in a recent essay.
Xi's adoption of Mao-era practices has surprised some because his family suffered greatly during Mao's Cultural Revolution in the 1960s. His father, Xi Zhongxun , who helped Mao set up Communist bases in the northwest in the 1930s, was accused of leading an anti-party clique in 1962 and stripped of his leadership positions.
Analysts and veteran party elders say the loyalty of party leaders to Mao transcends personal feelings. Some of that devotion stems from the ideological indoctrination leaders like Xi received early on, when the country was taught to revere Mao as an infallible living saint. "Since they were children, everything was about the party and Mao," says Li Rui , 96, a former personal secretary to Mao.
A revival of Maoist ideas may also be building out of political necessity. The founder of the People's Republic of China is the "spiritual leader of one-party-rule" and he must be upheld to sustain communist rule, says Xu Youyu , a retired professor from the Chinese Academy of Social Sciences.
Even if leaders' families had suffered under Mao, "they have to safeguard one-party rule because the vested interest of the Communist Party is more important than their fathers' sufferings", Xu says.
He Fang , 91, former assistant to Mao's political rival Zhang Wentian, says the political heirs must safeguard the regime because "the Communists cannot let power slip out of their hands".
Xi himself admitted as much at a forum in January, saying: "To completely negate Mao Zedong would lead to the demise of the Chinese Communist Party and great chaos in China. One should not use post-reform history to negate the pre-reform years."
The statement illustrates one way the party has salvaged Mao's legacy: dividing the party's six-decade rule into two parts, pre-reform and post-reform, with post-reform signifying the end of Mao's ultra-left policies and the dawn of market reforms which propelled China to become the economic powerhouse it is today.
To this day, the government rigorously guards Mao's legacy by banning public discussion and publication of certain historical events: the anti-rightist movement (1957) in which millions of intellectuals were sent to hard labour; the Great Leap Forward (1958-1961) that resulted in at least 30 million dying of hunger; and the Cultural Revolution (1966-1976) that saw millions wrongly accused, beaten to death and committing suicide.
Party liberals and analysts say the Maoist revival is due to the failure to fully account for Mao's mistakes. A 1981 consensus on party history faulted Mao for initiating the Cultural Revolution, but said his contributions "far outweighed" his errors. "They have not comprehensively reflected upon the party's history nor learned a lesson... this has had serious consequences," says Du Guang , a retired professor at the Central Party School.
Some analysts say Xi's reverence towards Mao and his conservative political ideals have corresponded with what activists say is the broadest crackdown on dissent since the 1989 Tiananmen Square protests. Party edicts have denounced "Western" values such as democracy, human rights, a free press and civil society. Scores of activists, journalists and social commentators have been detained or arrested mostly on public disorder charges.
Du Daozheng, the liberal party elder, says he worries the media crackdown will only create more discontent. "Basically, they want to return to Mao's doctrines and [continue] one-party rule," he says. "I want to cry but have no tears. I'm very worried and sad."
But for many, the anniversary of Mao's birth only reminds them of what has been lost.
"Society used to be fairer under Mao. He provided the poor with housing and food," says Guo Qinghua, 46, a former cleaner who has been repeatedly detained for petitioning the government over her dismissal by a former employer. "Deng abandoned us, but Mao never did."
This article appeared in the South China Morning Post print edition as: China still contending with the Mao factor