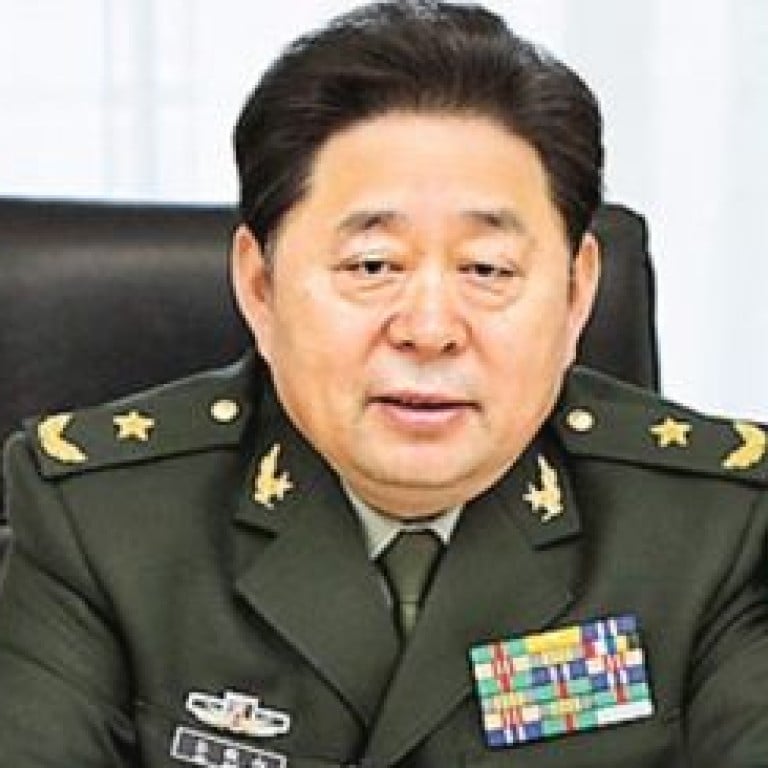 New
Gold, liquor, and houses: new details emerge of disgraced general Gu Junshan's graft loot
Stashes of gold, alcohol took two nights to confiscate, report says, as more light shed on his 2012 downfall
It took 20 paramilitary officers two nights to seize possessions – enough to fill four trucks – from one of the ancestral homes of a disgraced deputy military logistics chief, as new details emerged on Wednesday about the 2012 investigation and the biggest People's Liberation Army graft case in recent years.
Among the items confiscated from the mansion of Lieutenant General Gu Junshan's family in Puyang, Henan province were a pure gold statue of Mao Zedong, a gold wash basin, a model boat made of gold and crates of mao-tai liquor.
Gu's two brothers also owned homes next to the family mansion, and the three homes were linked together by a more than 30-metre-long basement stacked with crates of expensive liquor. Most of these remained untouched as Gu had not lived there for many years, according to a report.
The latest details shed more light on a case that has been largely kept hushed, with no official word on the matter other than a military researcher mentioning in state media last August that there was an investigation against Gu.
Gu, who was in charge of the military's real estate and infrastructure before being promoted to deputy chief of the General Logistics Department, was taken into custody on January 19, 2012, and placed under investigation for "economic problems", a euphemism for corruption. The next month, Gu's name was erased from the defence department's website.
That same year, magazine reported, without naming sources, that the military's own anti-graft investigators raided Gu's homes in Puyang, Henan.
According to the report, military disciplinary officers from Beijing arrived in Puyang, Gu's hometown, before Lunar New Year two years ago and stayed in a military hotel. Shortly afterwards, rumours of the probe against Gu began to swirl.
Gu owned prime real estate and dozens of apartments, each more than 1,800 sq ft, around the Second Ring Road of Beijing's inner city.
The former military logistics chief reportedly told investigators he had planned to use those homes as "gifts".
In Shanghai, meanwhile, a piece of military real estate sold for more than 2 billion yuan (HK$2.5 billion) – 6 per cent of which Gu pocketed. With his control over prized property assets, Gu became notorious for using military real estate to develop residential housing.
To bolster his credentials in Puyang, Gu also hired writers to fabricate accounts of his father's revolutionary achievements to give himself "red blood", and even built a "Communist Revolutionary Cemetery" for his father in the area.
The report said that Zhang Tao, the brother-in-law of Gu Junshan's brother, Gu Xianjun, was wanted by the police in March last year. Zhang subsequently turned himself in. The general's brother, Gu Xianjun, meanwhile, was arrested in August.