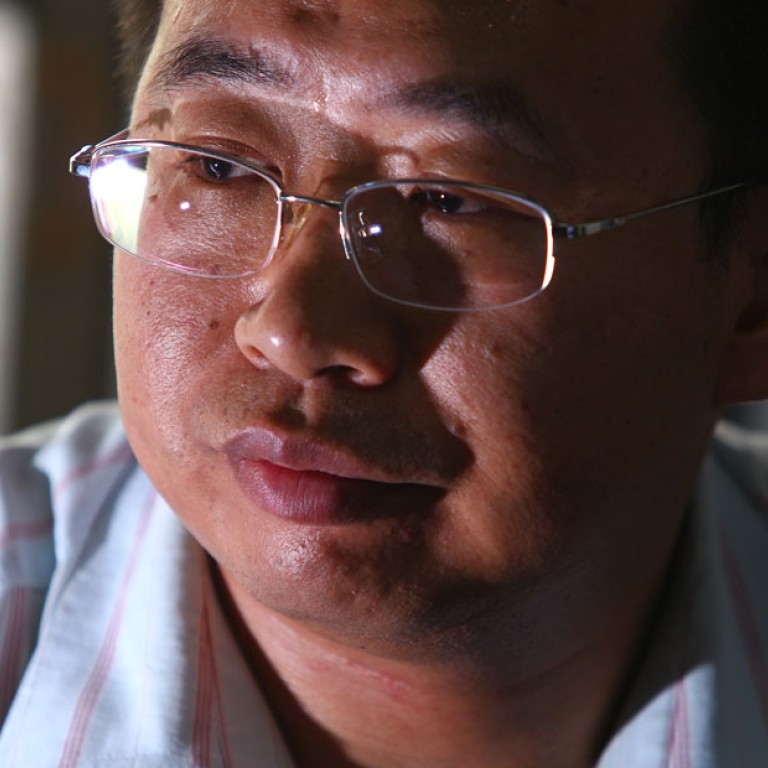 Four rights lawyers detained after questioning Falun Gong detentions
Rights experts held on 'cult' allegations while probing treatment of Falun Gong members
Four human rights lawyers investigating the illegal detention of several Falun Gong members have themselves been detained in Heilongjiang province, fellow lawyers said yesterday.
Jiang Tianyong and Tang Jitian were placed on 15 days of administrative detention on Saturday for "using cult activities to endanger society", Li Fangping and Teng Biao said. A copy of the police notification of Tang's detention was seen by the .
The whereabouts of the other two lawyers, Wang Cheng and Zhang Junjie, were unclear. Their accompanying clients - nine relatives of the detained Falun Gong members - were also detained on Friday, Li said.
Li said on Thursday thatthe lawyers and relatives had gone to a "legal education centre" - a euphemism for an illegal detention centre - at the state-run Qinglong farm in Jiansanjiang to ask about the detained members of the banned Falun Gong spiritual movement, which has been deemed an "evil cult" by Beijing.
Telephone calls to the public security bureau in Jiansanjiang went unanswered.
Li said the lawyers also went to the local prosecutor's office to file a complaint. But early the next day, they were hauled from their hotel by around a dozen plain-clothes police officers, he said.
Li fears the cult charges represent "a new model" of targeting human rights lawyers.
Legal scholars say there were at least three cases last year of lawyers being detained while investigating human rights cases, and that this trend is growing.
Academics fear the four lawyers' detention could be the start of a new round of repression of human rights lawyers.
Teng, a visiting legal scholar at the Chinese University of Hong Kong, said the case was deeply worrying because the four lawyers were not themselves involved in cult activities, but were only probing the arbitrary detention of citizens.
"We worry that they [authorities] will increasingly use this measure against rights lawyers, and if this isn't effective, the next step might be criminal detention or even jail sentences," he said.
Under mainland law, people can be held for up to 37 days in criminal detention, after which police can release them on bail or pass the case to prosecutors.
Human rights lawyers say theyare concerned about the police's abuse of the detention system to lock up perceived "troublemakers".
This article appeared in the South China Morning Post print edition as: 4 lawyers detained for questioning detentions