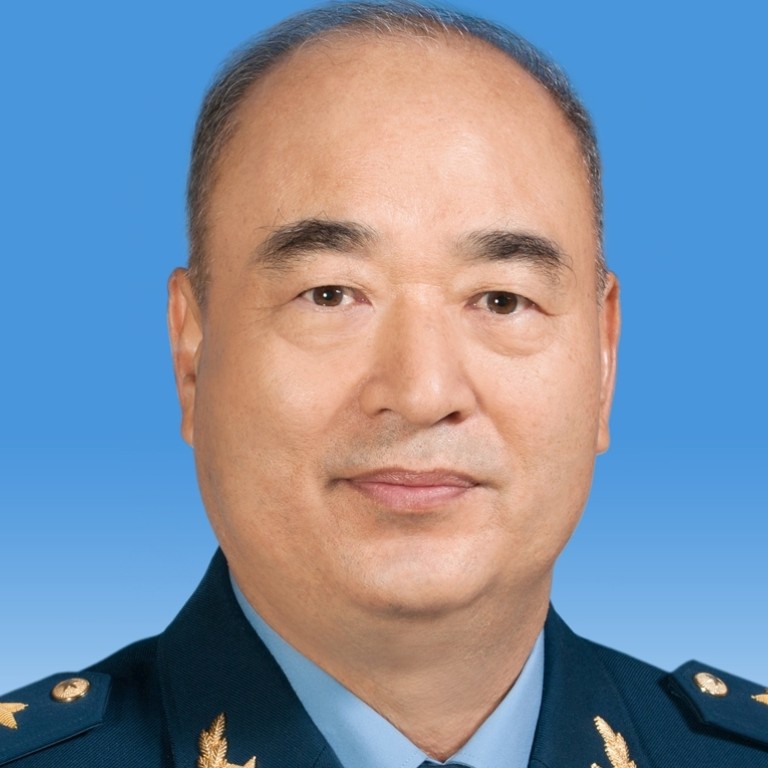 PLA's number 3 official, once promoted by Xu Caihou, pledges loyalty to Xi Jinping
CMC vice-chairman joins army of voices swearing allegiance to party after shake-up of Xu Caihou's graft case
The military's third-highest ranking officer, General Xu Qiliang, is the latest in the top brass to publicly pledge loyalty to President Xi Jinping after the downfall of Xu Caihou.
Xu Qiliang, in his 60s and vice-chairman of the powerful Central Military Commission – chaired by Xi himself and in charge of the entire armed forces – emphasised in a meeting yesterday that soldiers have to strongly believe in the party at this critical juncture of the corruption crackdown, state media reported.
Xu Qiliang had been promoted by Xu Caihou earlier in his career while the latter was in charge of military personnel placements.
Xu Caihou eventually became vice-chairman of the CMC and the military's number 2, before retiring in November 2012. After the retirement, Xu Qiliang, commander of the PLA Air Force from 2007-12, was promoted to one of two vice-chairman seats in the commission.
Since Xu Caihou, now 70, was stripped of his party membership on Monday after a months-long graft investigation, the People's Liberation Army has been quick to rally behind the move and to support Xi's nearly two-year effort to rid the party of rot and decadence as part of reforms.
An investigation found Xu Caihou received bribes "personally and through his family members" in exchange for granting promotions in the military.
In yesterday's meeting, the CMC vice-chairman asked soldiers to resolutely obey the party, the commission and Xi. He said the military should enforce discipline to "keep its purity".
The meeting also encouraged officers to immerse with the grass roots – part of Xi's "mass line" campaign, which requires cadres to prioritise the interests of the people.
Xu Qiliang asked his comrades in arms to exercise power for the people, part of efforts to build a strong military.
A day after the announcement on Xu being expelled, the military's official newspaper PLA Daily voiced loyalty to Xi and his anti-graft campaign.
The banner headline on the front page said the PLA and the People's Armed Police "stand firmly for" the crackdown and that Xu's expulsion from the Party was the right decision by its top leaders.
At the same time, the party's own mouthpiece, People's Daily, also published editorials on the front page to advocate Xi's decision, three days in a row.
The paper unveiled the decision-making process behind the three editorials on its WeChat account last night, and said the first editorial, titled "No lenience on rooting out corruption", was written in two hours.
The third editorial, "Image of military cannot be defiled", was directly ordered by the Politburo – the party's 25-member political bureau consisting of the highest-ranking cadres – to showcase their determination.
Of the latest, the People's Daily noted: "It's rare to see editorials only on military issues published by the party's mouthpiece."