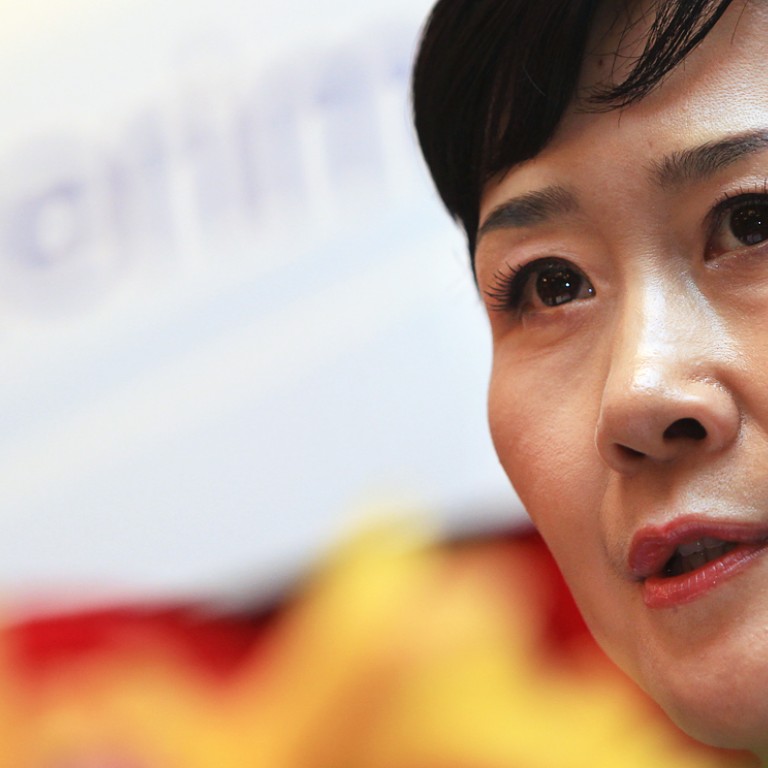 New

|
Daughter of retired premier Li Peng warns major power company staff to stay out of trouble
Li Xiaolin, chairwoman of China Power International Development, calls for party discipline and safety at work amid widening anti-corruption campaign sweeping nation's energy sector
Li Xiaolin, the daughter of China's retired premier Li Peng, has warned staff at the major power company she runs to stay out of trouble amid the widening anti-corruption campaign sweeping the country's energy sector.
"You need to look at the bigger picture and to stay out of trouble – and to understand history," Li, chairwoman of the energy company, China Power International Development (CPID), told employees during this month's half-year conference, the official website of the CPID-controlled China Power Investment Corp reported.
The report provided no further context or explanation about her comments, but Li also stressed the challenges the power company will face in the second half of this year.
Li said party discipline and safety at work were both very important to the company.
Her father, Li Peng, spent much of his career focused on the mainland's energy industry; he was premier in 1992 when he masterminded the approval for building the huge Three Gorges Dam project in Hubei province.
She is not the only one of Li Peng's two children to become key players in the energy industry; her elder brother, Li Xiaopeng, was the chairman of Huaneng Power International before serving as the governor of coal-rich Shanxi province.
Li Xiaolin's remarks come as the anti-corruption campaign widens – driven by President Xi Jinping's promise last year to target powerful "tigers" as well as lowly "flies" – powerful leaders and lowly bureaucrats.
The energy sector has been particularly affected by the crackdown.
At least 10 senior officials and executives at state-owned power companies have been detained over the past year, including Huang Baodong, the vice-president at Power Construction Corporation of China, and Xu Yongsheng, the deputy director of the National Energy Administration.
The anti-corruption campaign has also led the mainland's watchdog, the Central Committee of Discipline Inspection (CCDI), to send inspection teams to Three Gorges Dam and Shanxi province.
In June, the Supreme People's Procuratorate reported on its website that Liu Tienan, a former top energy official and economic-policy maker, has been charged with corruption.
Liu, who was head of the National Energy Administration and former deputy chief of the National Development and Reform Commission, has been accused of "accepting huge bribes" and abuse of power by the Langfang Municipal People's Procuratorate in Hebei province.
The financial magazine, Caixin, has reported that Deng Yonghui, the Communist Party chief of the China Electric Power Research Institute – part of State Grid Corporation – has not been in contact with colleagues for more than a week. This has led to speculation that he might be under investigation for graft.