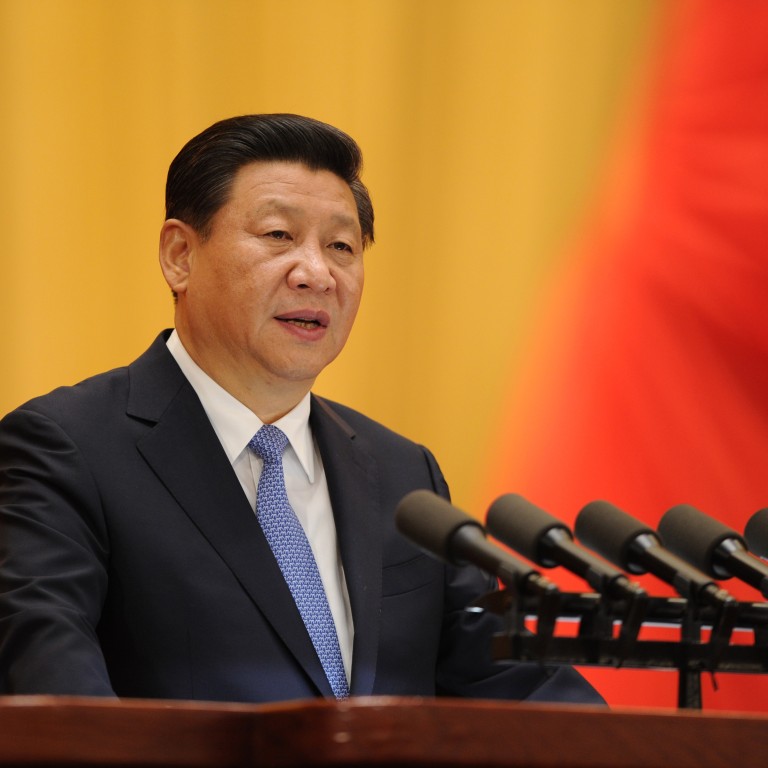 Xi Jinping rules out Western-style political reform for China
Cadres must 'adhere to central leadership of party' to prevent wrangling, president says
President Xi Jinping dismissed notions of Western-style political reform and underscored the importance of one-party rule in a speech delivered at the Great Hall of the People yesterday.
In remarks celebrating the 60th anniversary of the National People's Congress, Xi said China must have a unified leadership to ensure the country's development would not be diverted.
Xi said cadres must "adhere to the central leadership of the party" and improve "overall coordination" to prevent the government from becoming "leaderless [and] fragmented".
The government must prevent "political fighting and wrangling between political parties", he said.
Jacques deLisle, professor of law and political science at the University of Pennsylvania, said political reform appeared to be low on Xi's agenda.
"The picture that has emerged in Xi's first two years in power is that either he does not have a political reform agenda with liberal or democratic elements, or that it is not his priority. It ranks below economic reform, anti-corruption, and other issues related to the legitimacy of the party," deLisle said.
Even before Xi assumed office in early 2013, the question of his political direction vexed China analysts. Many were optimistic after the son of late reformist leader Xi Zhongxun chose Shenzhen, the symbol of China's open-door policy, as the place for his first official visit.
Others were concerned when he began to quote Mao Zedong and implemented a "mass line" campaign.
Since then, Xi has relentlessly cracked down on corruption, publicising the demise of "tigers and flies" - his term for high- and low-level officials.
After its third plenum, the party released its most extensive statement so far on the direction of the world's second-largest economy. The statement dealt with market-oriented economic reform, law, and corruption, but offered no blueprint for political change.
"[Xi] seems to think the party faces a lot of challenges, and to believe those challenges need to be dealt with by furthering economic reform and strengthening discipline and order," deLisle said.
Xi also discussed the implementation of "democratic decision-making", saying that when an election occurs, the government must be careful not to make "empty promises" that leave the country in a "post-election limbo".
Party cadres must "uphold and improve the system of democratic centralism and principles" and form strong governance to "prevent internal strife".
DeLisle said the leadership believed "in a centralised, strong and effective government".
"One part of the now long-standing Chinese leadership critique of Western-style democracy is that it is prone to paralysis and gridlock and ultimately governmental weakness," he said.
This article appeared in the South China Morning Post print edition as: Xi rules out Western-style reform