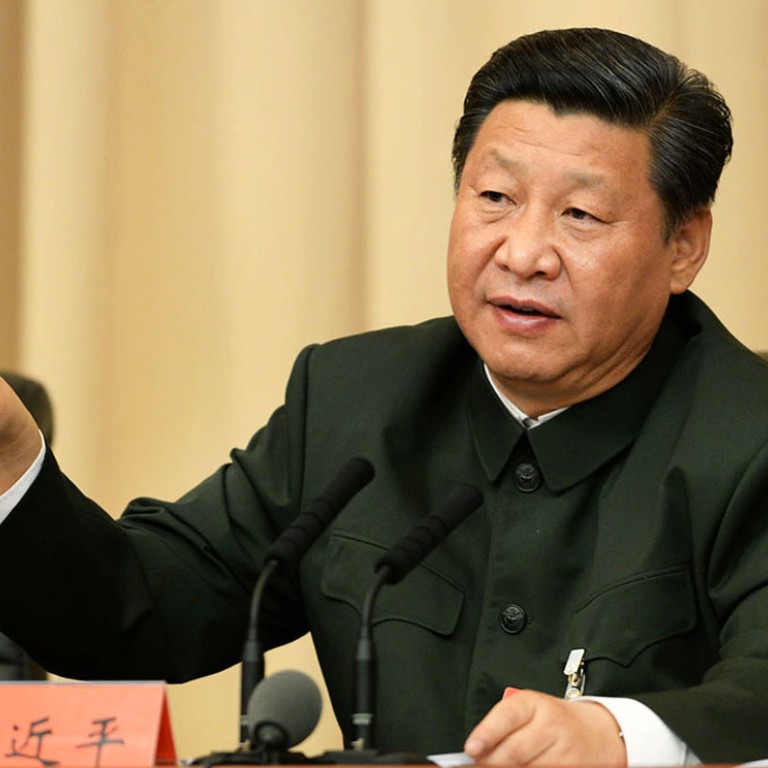 Think tanks face hurdle in answering Xi Jinping's call
The president may be overly ambitious in calling for research institutions with global impact that also promote party ideology
In calling for a new type of Chinese think tank, President Xi Jinping wants institutions that can compete with American ones in spreading soft power abroad and help refine policies at home, analysts say.
But the leadership at the same time is demanding greater political fidelity from researchers. Ideas, even ones that are effective solutions to national problems, might be abandoned if they conflict with ideology, some experts say.
Last Monday, Xi told the Communist Party's leading group on overall reform that building a "new type of think tank with Chinese characteristics is an important and pressing mission".
China has the most think tanks after the United States, according to a recent report by the University of Pennsylvania. But compared to their Western counterparts like the Rand Corporation or Brookings Institution, domestic institutions have little global influence. Only six ranked among the top 100 worldwide in the report, with the Chinese Academy of Social Sciences (CASS) highest placed at 20th.
Xi's call was "unprecedented", said Wang Jun , a senior follow at the China Centre for International Economic Exchanges, an influential thank tank headed by former vice-premier Zeng Peiyan .
"It is an effort to promote China's communication with foreign nations and enhance its soft power in a rapidly changing international environment," Wang said.
Few existing think tanks could boast the sort of international influence enjoyed by leading institutions in the United States, he said. "Xi wants China's think tanks to play the same role their US counterparts have been doing," he said.
He expected that the central government would earmark more funds to support research in social science institutions.
But the president also appears to be envisioning a stronger domestic role for the institutions, where they contribute to "modernised governance". While Xi has not yet defined the term, analysts believe it refers to best practices widely observed in the West including transparency, accountability, effective policymaking and efficient implementation.
"The call to develop a new type of think tank is [designed] to promote China's modernised governance to tackle challenges from an increasingly complex economic, social and political development environment," said Lu Hongjun , president of the Shanghai Institute of International Finance.
"Xi's ultimate goal is to get China's top thinkers to provide useful advice on policy, not just theoretical support and interpretations," said Lu, who is also chairman of the International Financial Centre Association.
But Xi's call comes amid rising concern over a lack of academic freedom at think tanks. In June party officials accused CASS of lacking loyalty to the party and being "infiltrated by foreign forces".
In addition, several top party officials in CASS called for the academy to become a stronghold of orthodox Marxism. Party officials at some of the mainland's most prestigious universities have also pledged to uphold ideological control over students and faculties.
Xi told the meeting the new think tanks should be led by the party and adhere to its ideology. Xigen Li, an associate professor at City University of Hong Kong's department of media and communication, said professional thinkers should be encouraged to put forward new ideas and perspectives to promote change and the betterment of society.
"If the primary concern is whether ideas are politically correct or consistent with the concurrent dominant ideology, a think tank's intellectual power is most likely to diminish," Li said.
This article appeared in the South China Morning Post print edition as: Think tanks face hurdle in answering Xi's call