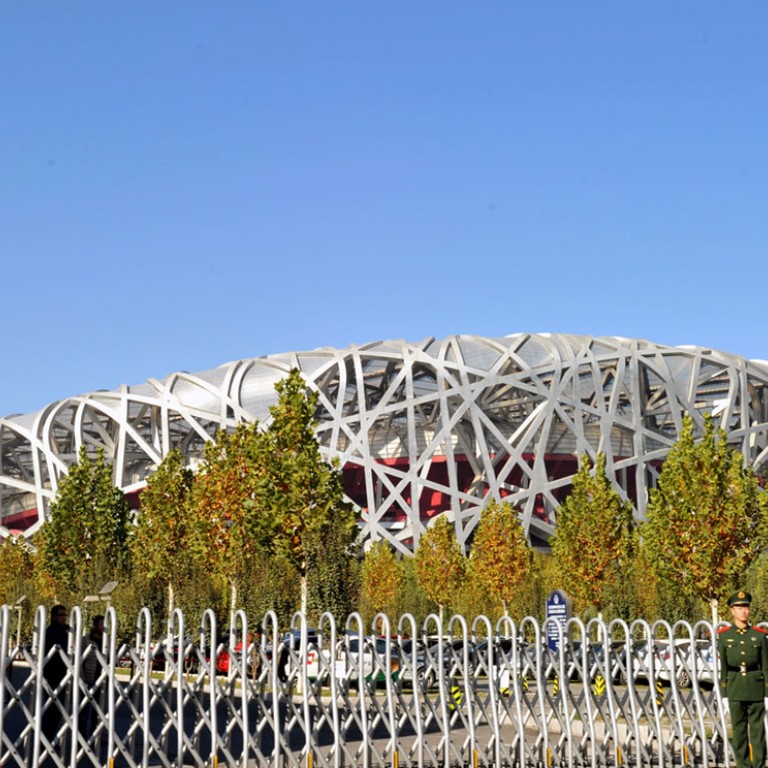 Smoggy skies replace 'Apec blue' in Beijing after pollution curbs end
The capital's infamous pollution billows back into the skies after world leaders leave summit, factories restart and cars return to the roads
Beijing's stunning but temporary clear skies finally gave way to choking smog yesterday, despite President Xi Jinping's pledge to preserve "Apec blue" - the term Beijingers coined to describe the impact of short-term curbs on air pollution.
The capital's official average air-quality index (AQI) stood at 201 at 5pm yesterday, while the reading released by the US embassy reached 296, officially described as "very unhealthy" bordering on "hazardous".
Beijing enjoyed "excellent" or "good" air quality - an AQI reading of below 100 - for all but one of the first 12 days of this month, in sharp contrast to smog-ridden October when heavy pollution cloaked the capital four times, according to the Beijing Environmental Protection Department.
According to the website
Weather.com.cn
run by the China Meteorological Administration, "light to medium" air pollution covered parts of northern China yesterday, as a result of still weather that prevented pollutants dispersing.
Yesterday's pollution ended the two-week run of clear skies in the capital. Smog controls in the city and surrounding regions were lifted on Wednesday, the day after the Asia-Pacific Economic Cooperation summit ended. Factories and construction sites resumed operations and private cars returned to the roads.
Many residents expected the smog's return, saying that the measures imposed by the government were impractical in the long run.
"Of course the smog will be back. There is no doubt. Most factories around Beijing were closed [during the summit]. The government can shut them down for two weeks, but can they shut them down for the whole year?" one 62-year-old said.
Online commentators turned to sarcasm to air their frustration.
"Inhaling a breath of the long-absent smog, that familiar choking smell made my whole body feel fresh and comfortable immediately," one Weibo user wrote.
To present world leaders attending the Apec summit with a smog-free sky, authorities imposed tight curbs on polluters in Beijing and neighbouring provinces. Levels of fine-particle pollution, or PM2.5 -which can be inhaled and are considered the most dangerous to health - in Beijing dropped by 30 per cent in the first 12 days of the month. Levels of other pollutants were down by half on the same period last year, according to the Beijing Environmental Protection Department.
Xi told Apec leaders: "Some people call the clear Beijing sky these days 'Apec blue' - it is beautiful but temporary and it will be gone soon.
"I hope and believe that Apec blue can be preserved through our unremitting efforts."
This article appeared in the South China Morning Post print edition as: 'Apec blue' just a cloudy memory