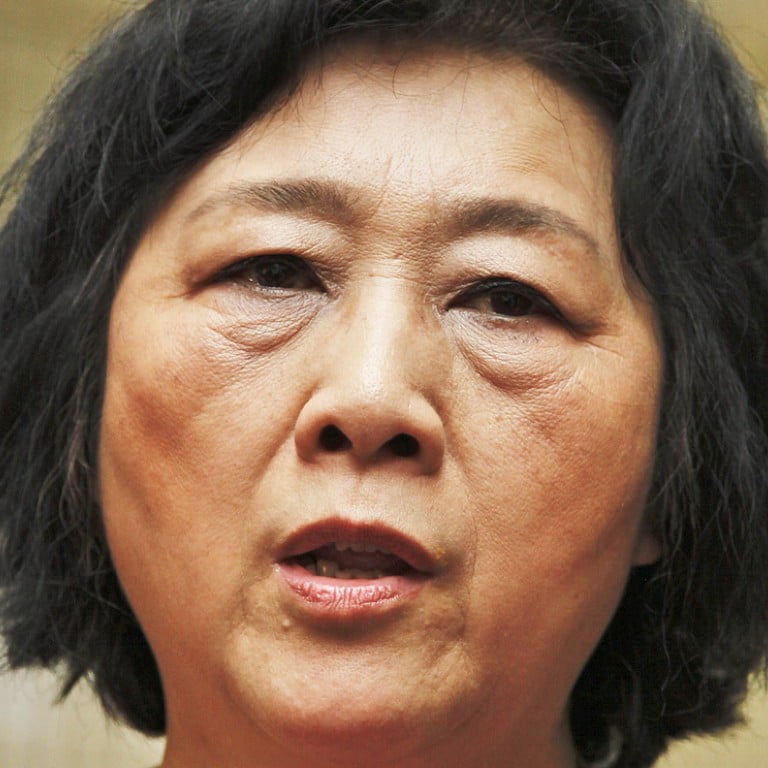 Chinese journalist Gao Yu maintains innocence on eve of trial for leaking state secrets
Lawyer says veteran writer and government critic will maintain that taped 'confession' was made under duress before case went to court
Gao Yu, one of China's most respected and outspoken journalists, will stand trial in a Beijing court on Friday accused of revealing state secrets - a charge of which she maintains she is innocent, her lawyer said yesterday.
The veteran journalist, 70, told judges and prosecutors at a pre-trial meeting on Monday that her "confession" to police earlier this year was to protect her son, lawyer Mo Shaoping said.
Gao has been in criminal detention since April 24 accused of "leaking state secrets abroad" - a confidential Communist Party document. Her son, Zhao Meng, was detained on the same charge but later released.
"Gao Yu said the guilty confession ... was extracted against her will when threats were made against her son," Mo said, declining to elaborate.
She told prosecutors earlier that her confession was illegally obtained and should not be used as evidence against her, he said.
Footage of Gao making a confession expressing "deep remorse" for leaking the confidential document was aired on China Central Television in early May.
Mo said Gao had no idea that the video - made from police recordings during her interrogations - would be aired on national television. The lawyer said the broadcast of Gao's confession before her case even went to court amounted to interference in the judicial process.
He said it was unfair that the state media report ignored the fact that Gao initially told police she was innocent and that the confession was made later when she was under pressure.
Her televised confession shocked many who knew her as a strong-willed person. She wrote in her memoir, that in 1997, while serving a previous sentence, state security agents also tried to extract a confession from her, but she refused.
The charge of "leaking state secrets abroad" carries a maximum penalty of 15 years' imprisonment, although five- to 10-year sentences are common in less serious cases, lawyer Shang Baojun said.
Gao, known for her hard-hitting and critical commentaries on senior party leaders, had already spent a total of seven years in jail for her political writings.
On the eve of the 1989 Tiananmen crackdown, she was picked up by security agents and locked up for 15 months. The official report by Beijing mayor Chen Xitong on the suppression of the protest movement credited a pro-reform article by Gao as setting the "political programme for unrest and rebellion".
In 1993, Gao was sentenced to six years in jail, also for leaking state secrets.
She was one of a number of intellectuals and activists detained ahead of the 25th anniversary of the crackdown on the Tiananmen Square pro-democracy movement this year.
Not long before her own arrest this year, Gao said the government's arrest of its own critics and increased control of ideology would intensify social conflict.
"A pressure cooker will eventually explode. This is the law of nature," she said earlier.
"If you stand in the way of people's pursuit of universal values, democracy and freedom, you won't succeed," she said of the party's rejection of Western-style multi-party democracy and separation of powers.
This article appeared in the South China Morning Post print edition as: Journalist Gao to be tried for passing secrets