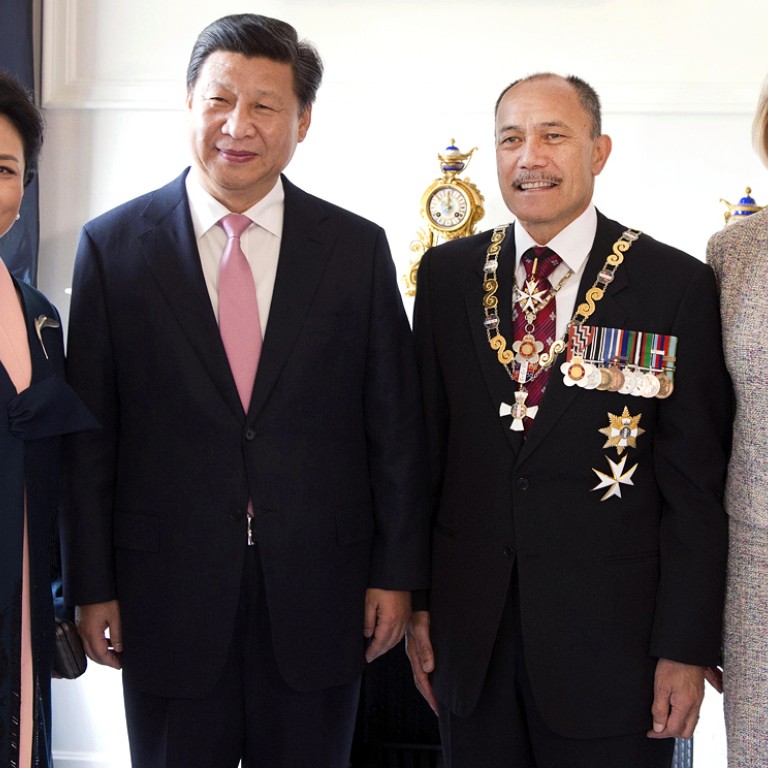 Xi and Peng now have a song of their own
Music video by four Henan men has received more than 20 million hits online
After a series of high-profile events highlighting their marriage bonds, China's president, Xi Jinping, and his wife, Peng Liyuan, now have a song praising their relationship.
"Xi dada loves Peng mama, love like theirs is a fairytale. Peng mama loves Xi dada, a world with love is the most powerful,"  lyrics of the internet sensation go.
Since four Henan men posted the music video online on November 18, it has received more than 20 million hits.
The video includes 33 photos of China's first couple attending diplomatic events and two cartoons of them. The more than three-minute-long song includes elements of rap, electronic pop and rock and roll. The rap part was sung by nine children, aged four to 12 years, the Zhengzhou Daily reported. It began with the lyrics: "China has a Xi da da. He hits tigers no matter how big they are".
Online comments have pointed out that these lines resemble those from the well-known song about Mao Zedong called The East is Red, with its lyrics: "The east is red, the sun is rising, China now has Mao Zedong."
"We have thought about making a song like this for some time. So when we were making this, it reflected our true feelings," a writer of the lyrics, Song Zhigang, told the Daily.
Song added that when he saw Xi and Peng, who is a former pop singer, together at the G20 summit in Australia this month, he was inspired by their close relationship and spent two hours drafting the beginning lines. The other three men helped him finish the song in another two hours.
The musicians said the number of internet hits has encouraged them to write more songs with positive energy, the newspaper reported.