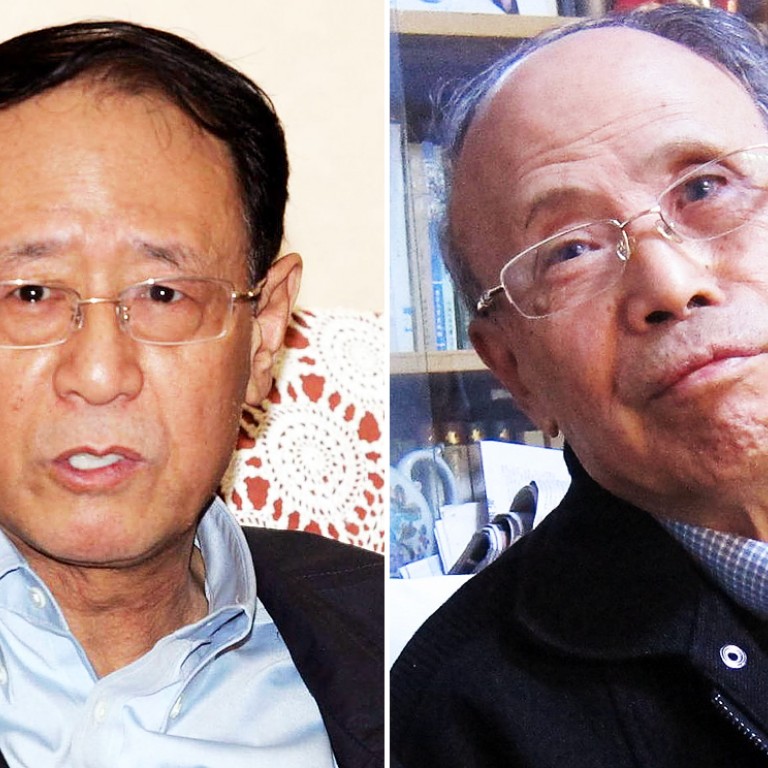 Liberal magazine Yanhuang Chunqiu's successor plan stalled amid red tape and intense political pressure
Move for princeling to head liberal publication halted amid red tape, intense political pressure
The fate of liberal political magazine hangs in the balance after an effort to save its editorial independence suffered a major setback.
The magazine's publisher Du Daozheng said Hu Deping, late liberal leader Hu Yaobang's son whom he had asked to succeed him, was currently unable to do so.
Du, 91, hence, has to continue heading the publication.
, which is known for its outspoken articles that contest official versions of party history, has for many years been under political pressure to soften its editorial stance.
In September, authorities ordered it to switch its organisational affiliation to the Chinese National Academy of Arts, a body under the culture ministry - a move that rendered the magazine more vulnerable to censors. Like all state publications, it has to operate under a government-linked organisation responsible for its content.
Concerned for 's editorial independence under the new administration, Du decided in October to pass leadership of the magazine to Hu. He also appointed Lu De, late vice-premier Lu Dingyi's son, as its deputy publisher and legal representative.
But last month, Hu, former vice-chairman of the United Front Work Department, told Du that as a retired minister, he had to submit to many formalities in order to take up the post. The same applied for Lu, also a former official.
Uncertain about when both Hu and Lu would be able to take up their roles with , Du had little choice but to go on heading the magazine.
To add to the publication's leadership woes, chief editor Wu Si resigned last month. Deputy publisher Yang Jisheng then filled his role.
Du insisted that would maintain its editorial and financial independence as well as its power to appoint staff even under the new organisational affiliation, which would take effect from the monthly publication's second issue of next year. "We will not change our position … If you insist on us taking a step back, then please close our doors," Du said.
Yang said the magazine was facing political pressure unprecedented in its 23-year history and that Du's earlier appointments of Hu and Lu had been an effort to counter that pressure.
The publication would strive to survive for as long as it could, Yang said.
"Like Chinese politics, our future is uncertain … But we won't compromise."
Political commentator Zhang Lifan said had little room for manoeuvre in the face of tightened censorship and intensified ideological control.
The magazine had been able to maintain a relatively liberal editorial stance because it had had the support of many respected party elders, including President Xi Jinping's late revolutionary father Xi Zhongxun, Zhang said.
Many of these people had joined the Communist Party in their youth, holding on to its early promise of freedom and democracy. Zhang said that even though these veteran party liberals wanted to give advice to the party, the current regime was "unwilling to be saved".
This article appeared in the South China Morning Post print edition as: Magazine's successor plan stalled