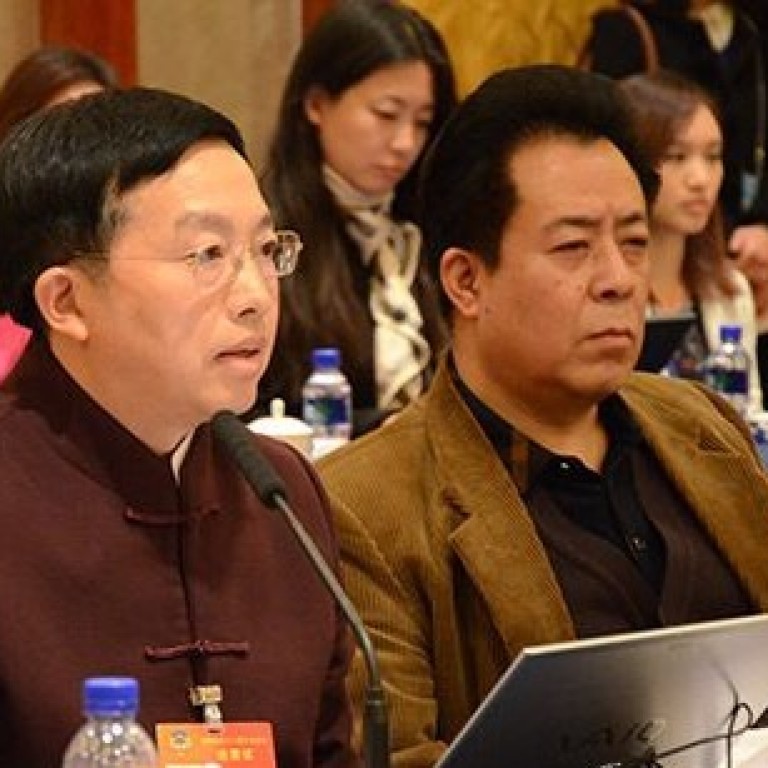 Defendants 'presumed guilty' in China's courts, says top lawyer
Presumption of guilt is widespread among law enforcers and leads to torture, delegate says
There is a widespread and dangerous "presumption of guilt" among mainland law enforcers, the vice-chairman of the All China Lawyers Association warned on Thursday.
Several recent high-profile cases of injustice had demonstrated just how deeply entrenched such presumptions were, Zhu Zhengfu said.
"Why do we get the extraction of confession through torture? That's because of the presumption of guilt," Zhu, a Chinese People's Political Consultative Conference delegate, said on the sidelines of a forum.
"An arrest is made on one day, then the next day you have the suspect confessing on television, and some are forced to confess," Zhu said.
"After the confession, [law enforcers] immediately say the case has been solved and they celebrate their achievement. So you can imagine how much pressure the court is under if it wants to pass an innocent verdict."
Zhu proposed to the advisory body a law be enacted to fully protect each citizen's right to be presumed innocent until proven guilty. This would strengthen article 33 of the Chinese constitution that says "the state respects and guarantees human rights", said Zhu.
He also suggested the Communist party's political and legal affairs commission stop influencing decisions by the judiciary, and he urged proper checks and balances between the work of the police, prosecutors and the courts, instead of the current practice of close co-operation, which could lead to abuse.
He said that lawyers' rights to access court documents and to meet and defend their clients should be respected. He urged the courts to speedily investigate claims of illegal extraction of evidence.
Law enforcement agencies should stop humiliating suspects by parading them in public, forcing them to wear prison uniforms and shaving their heads before their trials, he said, while the media should avoid misleading the public with opinionated and derogatory language that could prejudice court verdicts.
Rights lawyer Li Fangping said Zhu's suggestions would bring only limited improvements as they did not address the key issue of judicial independence.
Without an independent judiciary, he said, even if there were rules barring the political and legal affairs commission from interfering in court decisions, the party would still be able to exert influence on the courts and legal officials.
"Even if there are rules to stop these practices, in cases that involve political stability or sensitivity, these rules can easily be put aside," Li said. "The key is judicial independence."
This article appeared in the South China Morning Post print edition as: Suspects found guilty till proven innocent: lawyer