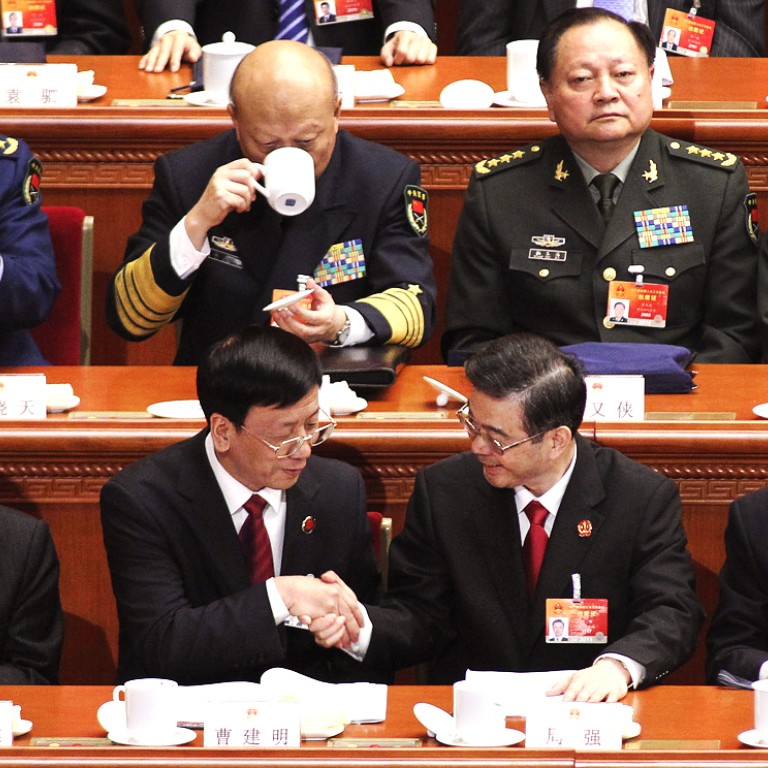 China's top judge says nation must learn from innocent man's execution
Mainland's chief justice and top prosecutor pledge to reduce miscarriages of justice and ensure police treat suspects fairly
The mainland's chief justice and chief prosecutor have pledged to keep a closer watch on law enforcers to root out miscarriages of justice stemming from forced confessions and other prejudiced investigations.
The Supreme People's Procuratorate was pushing for a mechanism that authorised it to give police directives and advise on major cases during their investigations, chief prosecutor Cao Jianming told the annual plenary session of the National People's Congress (NPC) in Beijing yesterday. "Any law enforcers who extract evidence through torture or neglect their duties will be given harsh penalties," he said.
Cao promised to make it easier for suspects and prisoners to file complaints about the police to the prosecutor's office, which can investigate alleged misconduct. Such complaints may also be handled by a prosecutor in a separate province to ensure the investigation's independence.
He also vowed to beef up efforts to avoid the exploitation of criminal detention and other investigation measures that could deprive a person of their liberty. The criminal litigation law requires that suspects be freed after 24 hours of questioning without an arrest warrant, but lawyers have long criticised the regulation for being an empty promise.
"It has been a time for deep reflection," Zhou said.
He said 1,317 verdicts had been amended after retrials last year.
Reducing the number of wrongful convictions, and also preventing interference by officials, would be the top priorities for judges this year.
Joshua Rosenzweig, a legal researcher at Chinese University of Hong Kong, said Zhou's mention of wrongful convictions was an attempt to address the court's loss of credibility among ordinary people, but the leadership's emphasis on social stability and national security in the absence of structural changes in the legal system meant they were likely to recur.
"My concern is that this isn't going far enough to address the underlying problem," he said. "There needs to be more genuine, independent adjudication."
This article appeared in the South China Morning Post print edition as: Judiciary vows stern hand on law enforcers