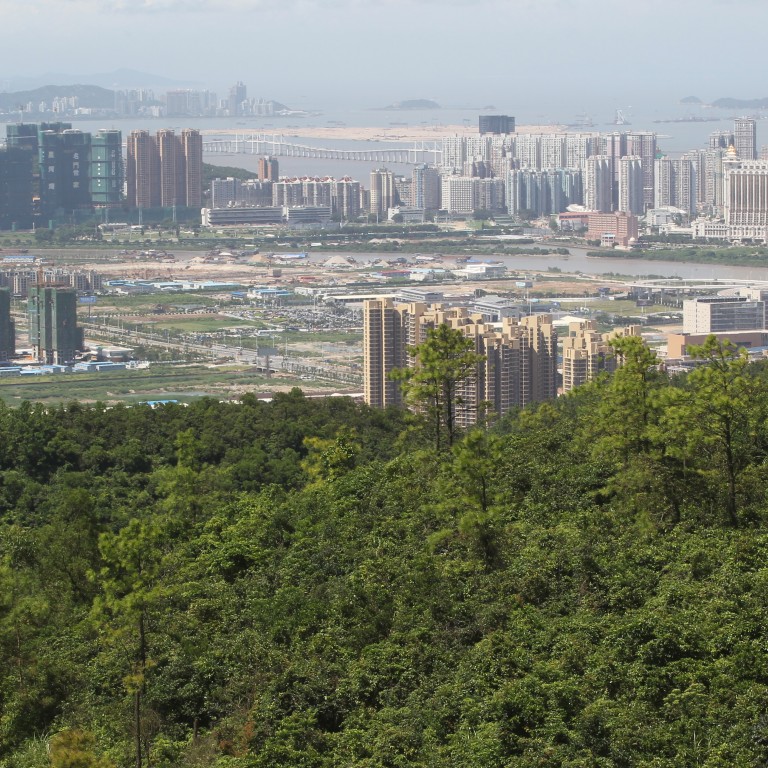 Macau to extend land and sea administrative area
Former Portuguese enclave's territorial waters will be increased by an area of 85 sq km
Macau will have a larger land and sea territory after the central government approved a new draft of a demarcation of its administrative domain yesterday.
Under the plan approved by the State Council, the territorial waters of the former Portuguese enclave will be extended eastwards and southwards by an area of 85 square kilometres.
The site, accommodating the Border Gate building over the Guangdong-Macau border, will also come under the city's administration.
Except for some sections, the middle line of the Canal Dos Patos at the city's northern border with Zhuhai will be the new administrative boundary.
The newly assigned territory will be governed by Macau, and ruled by Macau law, a spokesman of the State Council's Hong Kong and Macau Affairs Office was quoted as saying by Xinhua.
Macau Chief Executive Dr Fernando Chui Sai-on said the new demarcation would allow for development of the city's waterfront area and plans to boost its maritime economy.
Li Gang, director of the central government liaison office in Macau, said in October that the central government would complete the demarcation of Macau's territory, which would further promote the development of the city.
Following a meeting with President Xi Jinping in December last year, Chui said the central government had already given the go-ahead for Macau to conduct a study on the administrative rights of its waters.
Macau does not have any ownership of its surrounding waters, although the city does exercise certain administrative rights over these waters - including the handling of security and the monitoring of maritime activities.
The city requires approval from the central government over reclamation projects, the construction of ferry terminals or other infrastructure projects involving its surrounding waters.
This article appeared in the South China Morning Post print edition as: Green light given to extend Macau administrative area