Taiwan
Get more with myNEWS
A personalised news feed of stories that matter to you
Learn more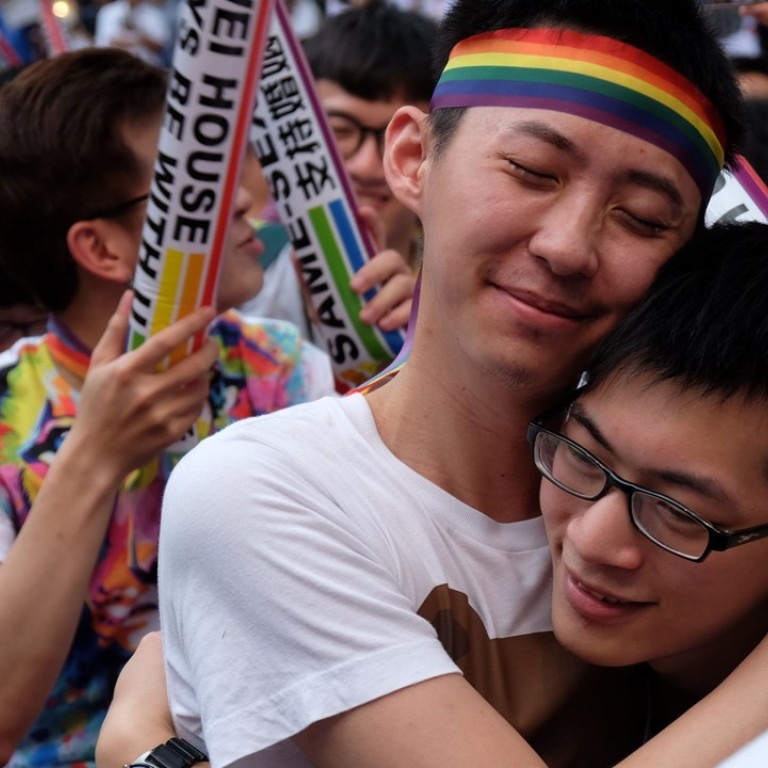 Taiwan's gay marriage ruling raises hopes across Asia
As Taiwan moved to legalise gay marriage this week, two Indonesian men were caned for engaging in gay sex and South Korea's military court jailed a soldier for having intercourse with another man
Taiwan's giant step towards ­allowing same-sex marriage has reverberated across Asia, but the fight for equality is not over yet in a region where gay sex remains ­illegal in some countries.
The scale of the challenge was highlighted by this week's caning of two Indonesian men for engaging in gay sex and by a South Korean military court's jailing of a soldier for having intercourse with another man.
But activists are hopeful that the push for marriage rights across the region will be reinvigorated by the decision by Taiwan's constitutional court, which paves the way for the island to become the first place in Asia to allow same-sex couples to tie the knot.
In the mainland, where two men lost a court battle to get married last year, activists expressed optimism that the cultural ­connections with Taiwan could help change the law on same-sex nuptials.
"Taiwan and mainland China have the same roots and culture so it suggests that Chinese society could also accept the idea of gay marriage," said Li Yinhe, a Chinese sexologist who has pressed Beijing policymakers on the issue.
But she noted that there was no official channel for gay rights campaigners to make their voices heard.
"There is no legislator in the National People's Congress representing gay people's interests," Li said.
"Most people in society don't care about gay groups' rights."
Mainstream mainland media either ignored the decision by the Taiwan court, or focused on the island's few protesters against it.
The decision had "caused controversy", the state-run Xinhua news agency said.
Opponents of gay rights took to the social media platform ­Weibo to voice their thoughts, with one user saying the ruling would "mislead children and be detrimental to their mindset."­Another said same-sex marriage was against "human society's basic principles."
Homosexuality was officially decriminalised in China in 1997, but only taken off the list of psychiatric disorders four years later.
Sun Wenlin, one of the men in the landmark court case, said he was so excited about the Taiwan ruling that he and his partner, Hu Ming­liang, planned to invite friends to their home for a celebration party.
"Mainland society will be greatly affected because of the shared language and culture with Taiwan, and I believe the mainland will be pushed by this case toward the marriage equality direction," Sun said.
In Taiwan itself, which is now seen as one of the most progressive societies in Asia when it comes to gay rights, activist Chi Chia-wei celebrated the ruling, the culmination of 30 years of campaigning for the 59-year-old, who had brought the case to court.
"Today's victory is for everybody!" he declared to an emotional rally on Wednesday night.
But Taiwan had not always been so welcoming to gay rights.
Chi's appeals for a change in the marriage law had previously been rejected by government agencies and courts, including a failed petition to the constitutional court in 2001.
He said he was imprisoned for five months in 1986 after submitting his first petition asking for gay marriage to be recognised.
Meanwhile, opponents of the court's decision have been quick to make their voices heard.
Groups including Protect the Family Alliance and the Coalition for the Happiness of the Next Generation joined forces on Thursday to press for a referendum on the issue.
"We will start seeking endorsements for our referendum from today as we believe the so-called interpretation by the grand ­justices was not only biased, but also unfair given that it deprived the legislature the rights of legislation," said Sammy Yu, convener of the Coalition for the Happiness of the Next Generation.
Gay marriage is currently legal in only about 20 countries around the world, 13 of which are in ­Europe.
"While I think it is still a long way to the equality dominos falling all over Asia, I think a few East Asian countries, such as Japan and Vietnam, may be more ready to consider equality legislation," said Ray Chan, Hong Kong's first openly gay lawmaker.
"I can foresee many couples in Hong Kong will try to get married in Taiwan. When they return home, they will press the government and even the private sector for recognising them because the current laws, policies, and rules are blatantly discriminatory."
The ruling has drawn praise and expressions of hope from gay rights activists across Asia, a ­region where conservatism, and in some places outright hostility, still remain strong social forces.
Elisabeth Lund Engebretsen, a senior lecturer at the University of Oslo's Centre for Gender Research, said Taiwan's court ruling "creates a momentum for putting this on the table as a political issue" in Asia.
In Thailand, where there is a tradition of tolerance towards ­homosexuality, activists said it would provoke redoubled efforts to get the military-ruled country to legalise gay marriage.
"I believe long-term gay couples will soon make a similar petition to the administrative court to amend the law," said Danai Dinjongrak, director of the Rainbow Sky Association of Thailand.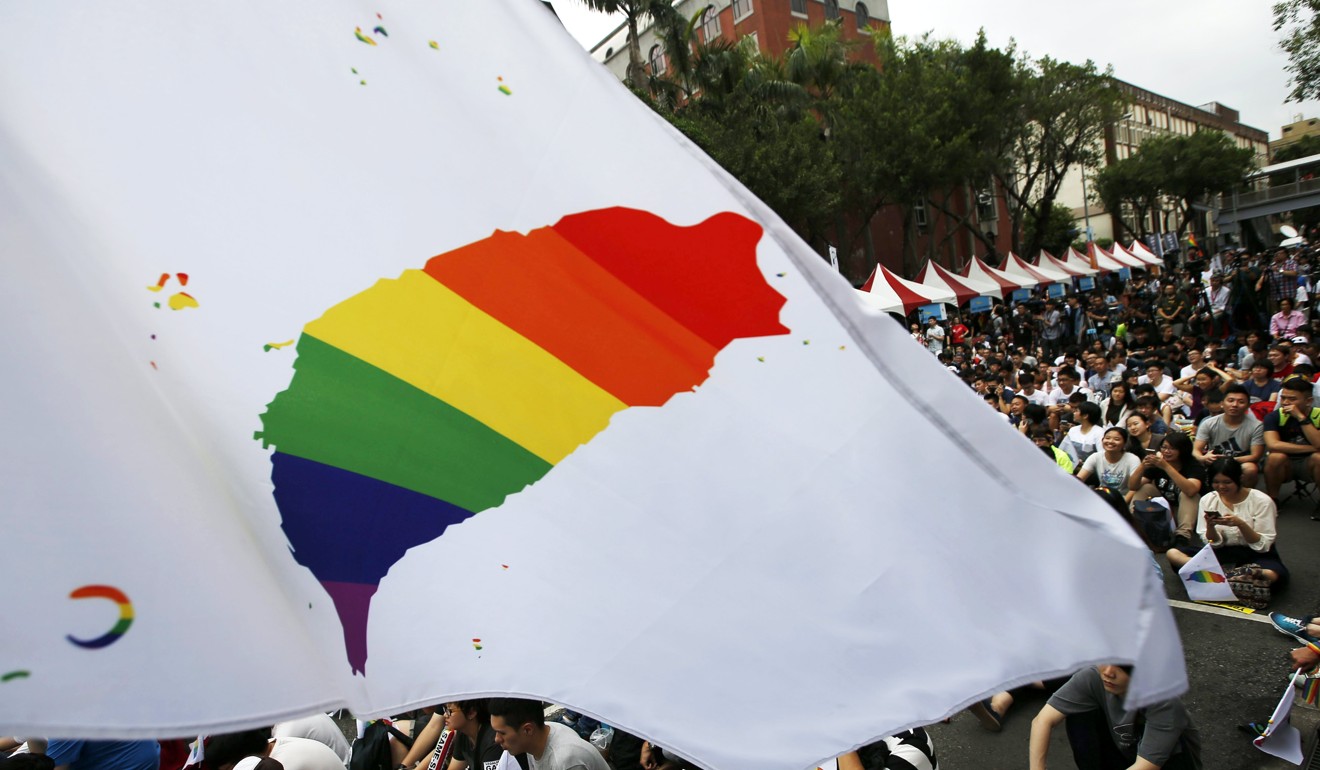 "Activists are already calling each other on the phone, talking about rallying people for the ­petition."
In Vietnam, which is seen as socially progressive on LGBT issues and where a vibrant gay scene flourishes online and in some big cities, the ruling was greeted with hope that it would help push along stalled progress on marriage reform.
"We're very happy," said Vuong Kha Phong, a rights assistant at iSEE advocacy group in Vietnam. "This is a historic victory for the LGBT groups in Asia."
Phong said the ruling "will give us momentum to mobilise the community to take action – to do something so that gay marriage can be considered when lawmakers discuss changing the marriage law in 2020".
Gays and lesbians are still marginalised in Cambodia, even though the country has no laws which ban gay sex . In 2007, Prime Minister Hun Sen told a graduation ceremony he was "disappointed" his adopted daughter was a lesbian.
South Korea allows homosexual acts between civilians but not military personnel, and a military court handed a captain a suspended jail term on Wednesday after finding him guilty of having sex with another male soldier.
A high-profile legal challenge to the country's ban on same-sex marriage in 2015 by movie director Kim Jho Gwang-Soo and his long-time partner Kim Seung-Hwan failed.
"People say that it's too early for our society to handle, but I think if there is an open debate about the troubles of sexual minorities then I hope South Korean society can also walk a similar path," said Lee Na-Ra from Solidarity for LGBT Human Rights of Korea.
Same-sex unions are not legal in Japan, but in 2015, two Tokyo districts became the first local authorities to give same-sex couples similar rights to married ones.
They issued certificates that ­allow gay couples to enjoy similar benefits to their married counterparts, such as the ability to rent an apartment.
A 2015 survey by researchers at the Hiroshima Shudo University found 51 per cent of nearly 1,300 respondents supported changing the country's laws to allow same-sex marriage.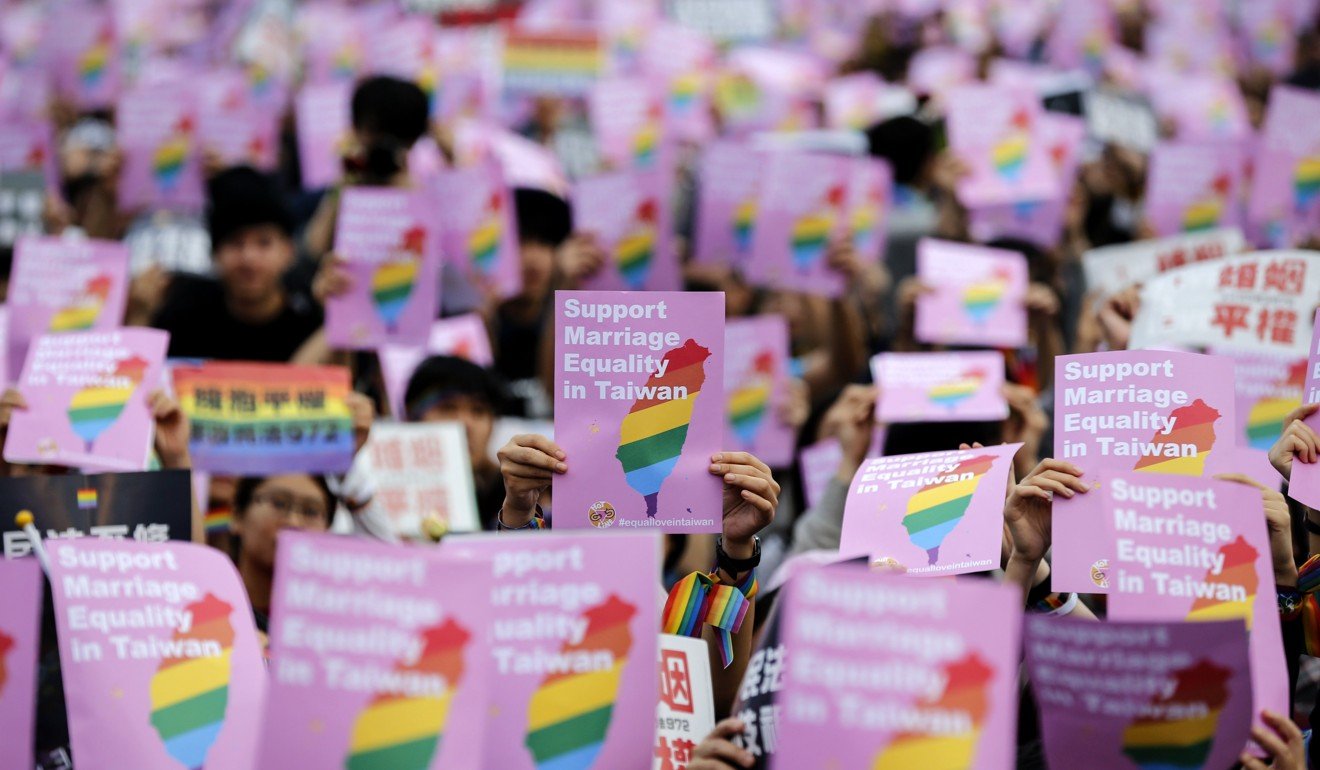 But activists in India, Singapore and Indonesia's Aceh province, must win other battles before they can talk about the marriage issue, because gay sex is still outlawed in those countries and that region.
"Legally we are not even pressing for gay marriage now. We are being denied our fundamental right," said Manvendra Singh Gohil, one of India's most vocal gay rights activists.
"We have to go step by step."
In 2009 a Delhi high court decriminalised homosexuality, but the ruling was overturned in 2013 by the Supreme Court.
The organisers of Singapore's annual gay pride rally this month told foreigners to stay away from this year's event after the government tightened rules on public gatherings.
The situation is harder still in Indonesia, where the Taiwan ruling is unlikely to sway authorities.
Police in the country's most populous province of West Java plan to deploy a task force to investigate lesbian, gay, bisexual and transgender activity.
The plan follows the caning of two men in Aceh province for ­homosexual acts.
Aside from Aceh, homosexuality is not illegal in Indonesia, but activists say that police targeting of consensual gay sex shows the discrimination and harassment the gay community faces.
Agence France-Presse, AP, Reuters
Additional reporting by Alice Yan and Lawrence Chung