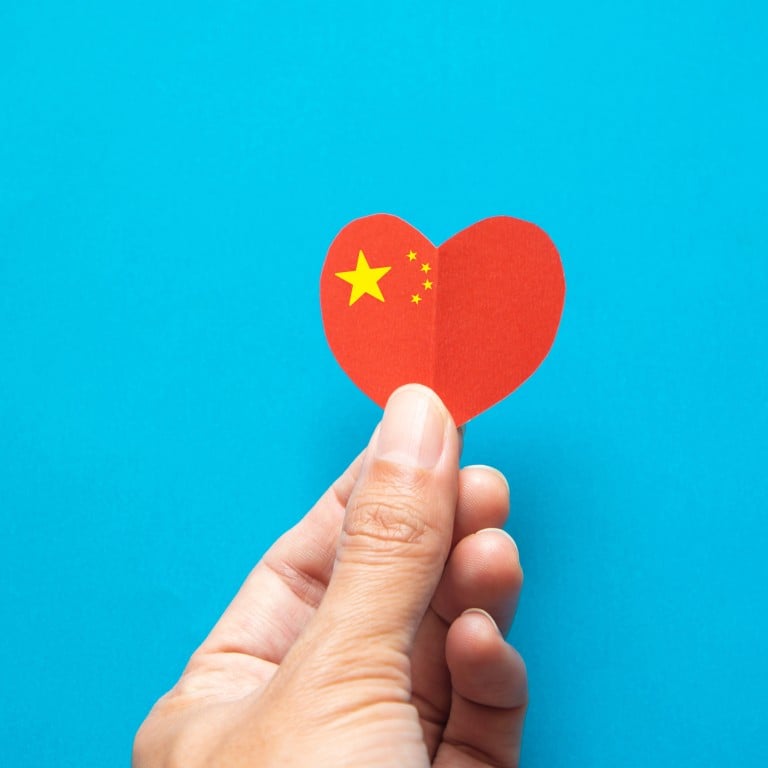 Chinese charities struggling to raise funds as Covid-19 lockdowns and slowing economy bite
Less chance of government funding amid fierce competition and heavier official scrutiny
Many look online to Tencent's 99 Giving Day fundraising drive for a much-needed boost
University student Wei Tianyu, who shared his experiences as a thalassaemia patient during a charity exhibition in Guangzhou on Wednesday, has had blood transfusions to treat the genetic blood disorder every three to four weeks since he was a baby.
Eight years ago, his mother founded the Guangzhou XLX Thalassaemia Service Centre, an NGO that seeks to educate people about the disease, helps patients in need and promotes standardised treatment. Like other Chinese charities, XLX – an abbreviation for "heart to heart" in Chinese – is finding it more difficult to raise funds nowadays.
Wei, now a third-year student majoring in financial management, has benefited from professional guidance and financial support provided by the centre. The 21-year-old is now a volunteer worker for XLX, but said it had been extremely difficult to raise money for the centre this year because restrictions imposed to contain sporadic outbreaks of Covid-19 had disrupted philanthropic activities across China.
"I'm truly happy that I can live to this day … but we thalassaemia patients are not in an optimistic situation," he said at the exhibition of charity projects in Guangdong's provincial capital. "The treatment cost is sky-high and a heavy blow to ordinary families. We need your help."
XLX is among tens of thousands of charities and NGOs in China that have been battered by the Covid-19 pandemic over the past three years. Fewer organisations can obtain government funding amid fierce competition and heavier official scrutiny and fundraising foundations have witnessed a significant decrease of donations by businesses because of the sluggish economy.
As a result, charitable organisations that underpin the social welfare system – institutions ranging from supportive communities for autistic and disabled people, youth and elderly protection groups, to gender education bases and anti-domestic violence service centres – are facing challenges that affect their ability to help the communities they serve.
Chen Wenxiu, a project manager at XLX, said it had been particularly hard to apply for government funding this year. His project to deepen thalassaemia education and promote standardised treatment was one of 141 projects that received funding from Guangzhou's Civil Affairs Bureau in June.
"Hundreds of projects have applied, but only about 10 per cent were approved," Chen said. "The scrutiny of reports and data is stricter this year … many groups have been closed down or deregistered."
Ying Zhou, a fundraiser for a campus gender education project backed by a Beijing-based foundation, said many groups dedicated to gender issues and labour rights had disappeared in recent years, with the latter seemingly on the way to "extinction".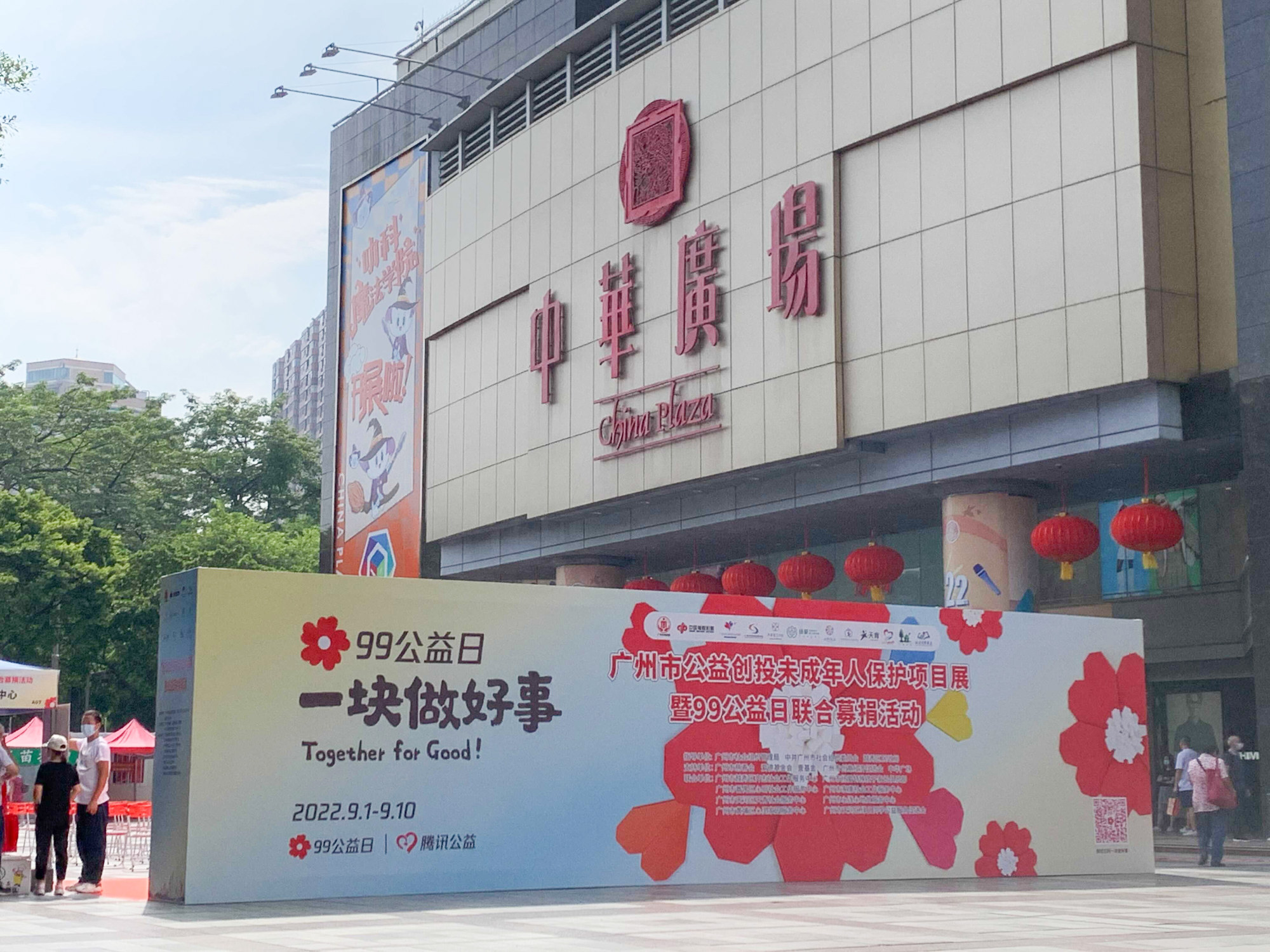 She added that the Covid-19 pandemic had cut off international exchanges for many multinational charities and NGOs and ground their operations to a halt.
"I don't know if it's the pandemic or the tightening of the political environment," Zhou said. "Maybe both, and the former aggravates the latter.
"In recent years, international [charitable] organisations [in China] that have business ties with other countries have been subject to stricter scrutiny. Of course, some local organisations are in a similar scenario."
Edward Cunningham, a scholar at Harvard University who runs projects looking at Chinese philanthropy, said few foreign foundations and social organizations had been able to aid to their Chinese counterparts in recent years following the passing of China's highly restrictive
Overseas NGO Law
, which came into effect at the start of 2017.
"The landscape for such actors has dramatically diminished," he said.
The main sources of income for charities in China include selling services to governments, money from public fundraising foundations and
corporate donations
. The foundations usually collect money from private enterprises and the public.
There are 900,000 social organisations across China, including 10,000 registered charity organisations, vice-minister of civil affairs Zhan Chengfu said on Thursday.
While XLX obtained 180,000 yuan (US$25,960) in funding from the Guangzhou government, it still needs to raise 240,000 yuan more by itself by the end of December as part of the deal. Otherwise, it will have to return the government funds, according to Chen.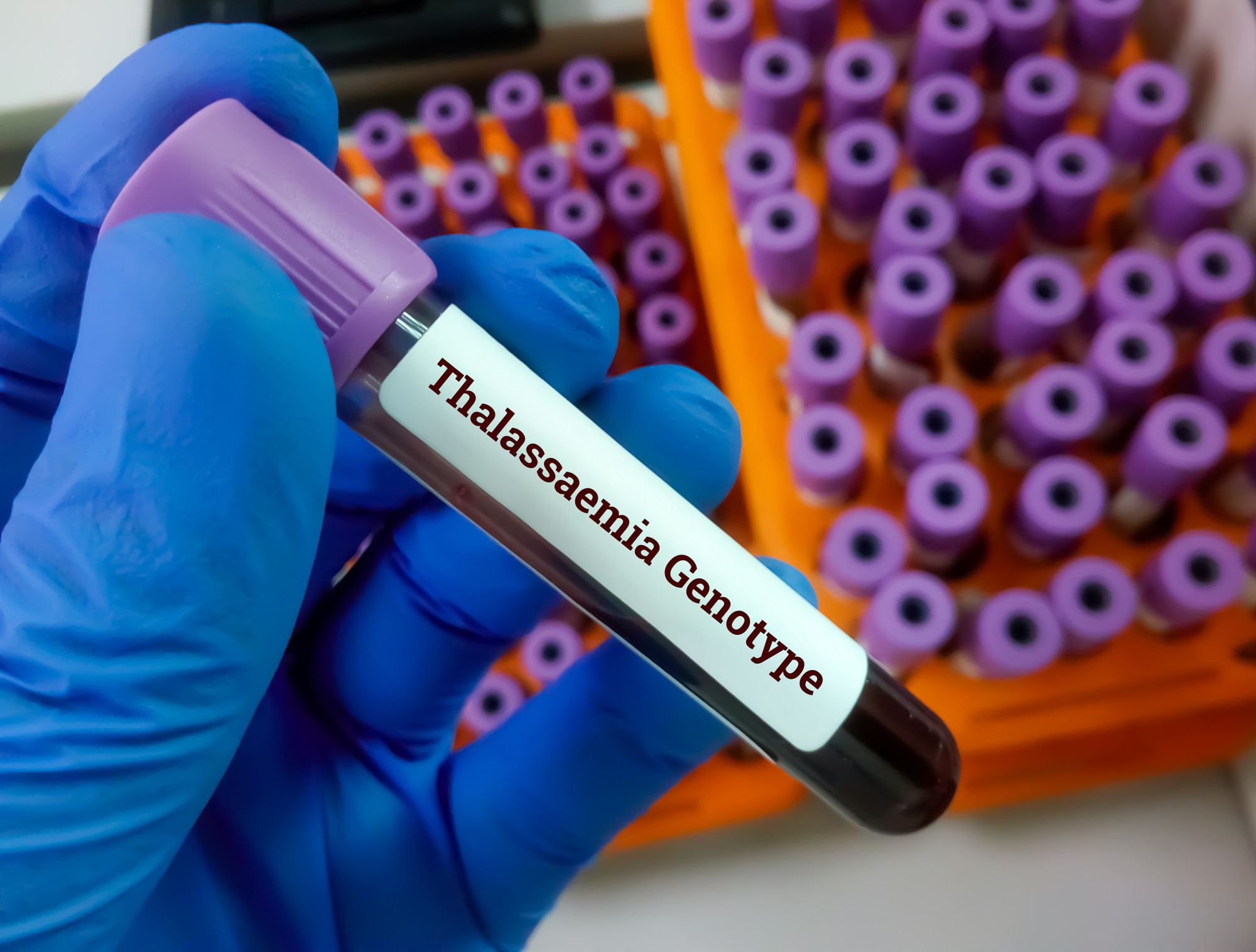 XLX has established a collaboration with genomic services company BGI Group, which agreed to offer free gene testing worth 120,000 yuan to thalassaemia patients, and has raised 20,000 yuan from individual donors, but still faces a 100,000 yuan shortfall.
Chen said many businesses had stopped funding offline charity activities this year.
"Now enterprises are struggling to survive themselves, so few will donate money," he said.
A businessman surnamed Zhang from a Guangzhou-based company specialising in EV charging stations said he received three or four invitations to fundraising gatherings last year but not "a single one so far this year".
"This is, in itself, very telling," he said. "Frankly, at this time, it is already difficult for a company to survive on its own, let alone contributing to charity work."
A survey of 399 organisations conducted last year by China Development Brief, an independent platform covering charities, NGOs and civil society in China, found the pandemic had dealt a severe blow to the finances of many small and medium-sized service-oriented charities.
Compared with 2020, the income of 28.8 per cent of charitable organisations fell by more than 50 per cent, with 11.3 per cent reporting falls of more than 70 per cent. About 15 to 20 per cent of the organisations had been heavily affected and might face closure, it said.
Guangzhou Yang Ai Special Children Parent Club is a charity that strives to improve parents' ability to care for mentally challenged children and help such children integrate into primary schools and develop vocational skills in special high schools.
In the past, donations accounted for 80 per cent of its income and government procurement 20 per cent, its general director, Liang Zhitu, said.
The local education bureau would pay the club to accompany mentally challenged children studying at primary schools, while the China Disabled Persons' Federation would ask club social workers to help teenagers learn vocational skills and adapt to a working environment. The federation would also pay for the services provided by Yang Ai employees who visited and cared for poor families, Liang said.
"[The 20 per cent ratio] might become lower, because this year the government really has bought fewer services," he said. "The government has no money, the budget is tight."
Yang Ai failed to obtain funds for its vocational training programme this year, but Liang said it still had to find ways to raise funds to support the children's employment.
The federation has offered Yang Ai a free office, saving it over 100,000 yuan in rent. "This is funding in another way," Liang said.
As well as affecting fundraising, the strict containment measures adopted by China in its battle with the pandemic have also affected the services provided by NGOs.
Earlier this year, when Shanghai was placed under a two-month lockdown, the local office of the Chi Heng Foundation, a charity sponsoring the education of Chinese children affected by Aids or other illnesses as well as poverty, sickness in the family and discrimination, switched to work-from-home mode.
In Guangzhou, a therapist working for a charity that seeks to intervene in the early stages of severe mental illness for teenagers said he had witnessed an increase in demand for counselling from students during the pandemic.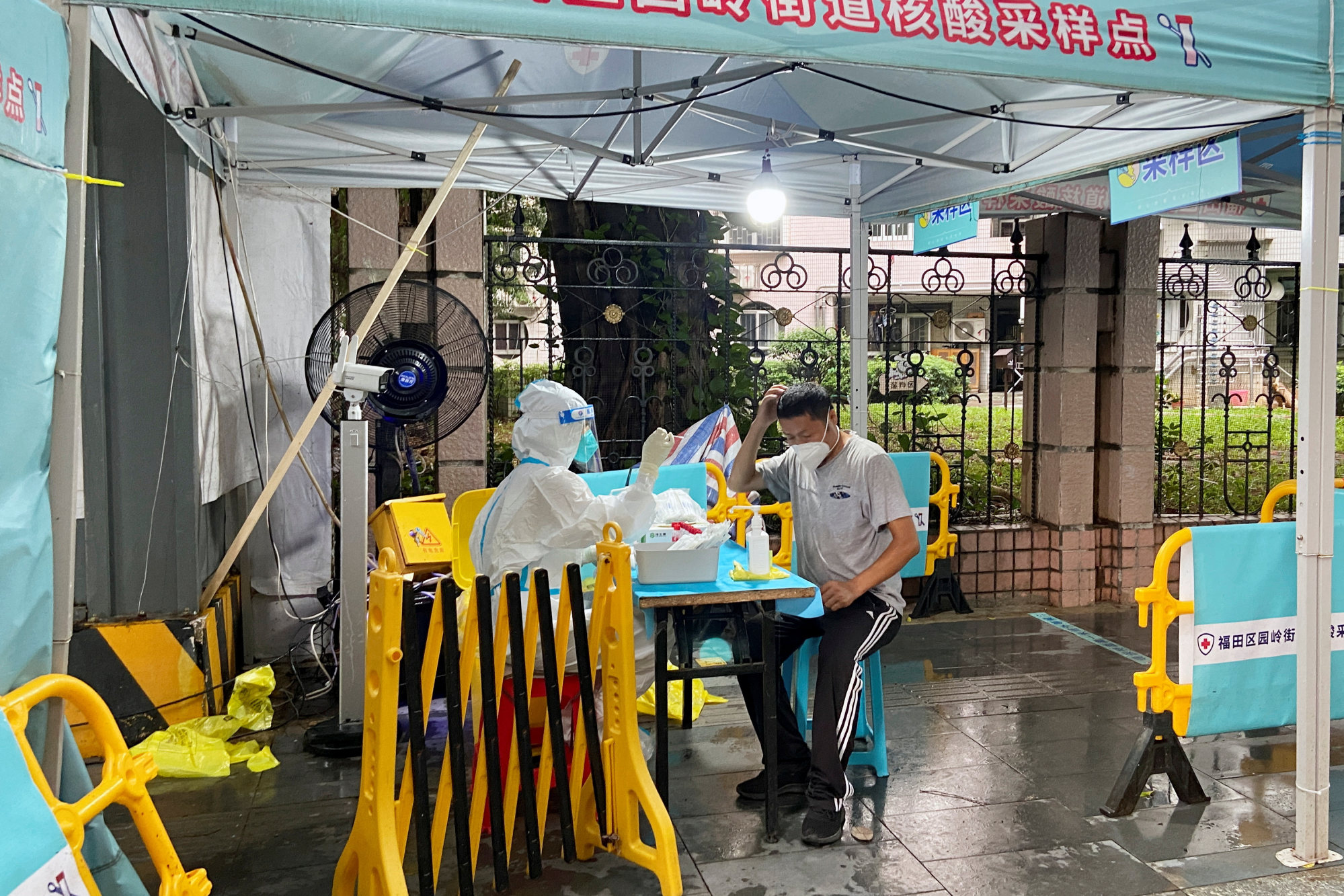 However, during every lockdown, or other restrictions on people's movement, the organisation had to cancel in-person visits and resort to phone calls or messaging apps, which was less effective, he said, requesting anonymity.
Chen said that if XLX postponed activities too often because of Covid-19 rules, it risked losing government sponsorship for the project involved, because the money was distributed in line with different phases of execution.
Faced with such challenges, charities and NGOs are sparing no effort to stay afloat.
A man surnamed Zhao who is the director of a service centre in Shandong province devoted to elderly care, education and environmental protection said he had not paid himself a salary for a year.
"I have run [the centre] for 18 years. Affected by the pandemic, the non-targeted donations are way too few, only enough to maintain one person's social security expenses," he said. "[If I] survive this year, the next year is sure to be better."
At Yang Ai, Liang did not lay off its 12 employees or cut their salaries. Instead, the club tried to diversify its income sources, mobilising parents and their friends to bring in new donors and holding a fundraising dinner party to celebrate its 25th anniversary in May.
"We won't completely rely on any specific organisation," Liang said. "Without the resources, we still have to work hard to raise [the money]."
Yang Ai has also taken part in multiple online charity programmes, an increasingly popular fundraising method.
More than 20 online fundraising platforms are authorised to raise funds from the Chinese public, including Alibaba, Ant Love, Tencent Charity and Sina Charity. Data from a 2020 China Association of Social Security report showed that online fundraising accounted for 20 per cent of total charity donations in 2019 compared with just 0.4 per cent in 2013.
Wei, the thalassaemia patient, was speaking at an exhibition of charity projects in Guangzhou on Wednesday during the eighth Tencent 99 Giving Day, the most important time of the year for many grass-roots charities.
While it runs from September 1 to 10, the three days from September 7 to 9 are the most important for charities because that is when tech giant Tencent contributes some of its own money to partially match donations. Millions of users, companies and charitable organisations take part in the philanthropy on the Tencent Charity platform, a mini-app on WeChat where thousands of fundraising projects are listed.
Last year, Tencent contributed 600 million yuan after the public donated a total of 3.6 billion yuan. This year Tencent contributed 400 million yuan – 300 million yuan in matching donations and 100 million yuan in incentives for worthwhile projects – after the public donated a total of 3.3 billion yuan.
Hu Xiaojun, executive director of the Guangzhou Social Organisations Research Institute, said more organisations should try to explore fundraising channels like the 99 Giving Day.
"The more difficult this timing is, the more we should go to the society, instead of relying solely on businesses or [fundraising] foundations," he said.
Hu also recommended that charities try to move to recurring monthly donations, where donors can automatically donate a specific amount on a regular basis throughout the year.
He said monthly donations not only lessened the financial burden on supporters, but also made the commitment more manageable.
Cunningham said the digitisation of philanthropic giving and the rise of dominant platforms had enabled people to lend financial and other resources to a given cause.
"The risk, however, is that the same dominance also narrows the range of organisations that actually receive the funding," he said. "It is often difficult for smaller organisations to be on such platforms or occupy high-value locations on such platforms."
Zhou, the Beijing fundraiser, said she had heard some smaller charities complaining about the meagre matching donations they received after struggling to figure out the arcane rules. This year, however, the 99 Giving Day had become one of the few effective fundraising channels remaining.
"So everyone will think that 'something is better than nothing'," she said. "If you ask for more, it just seems like wild wishes."