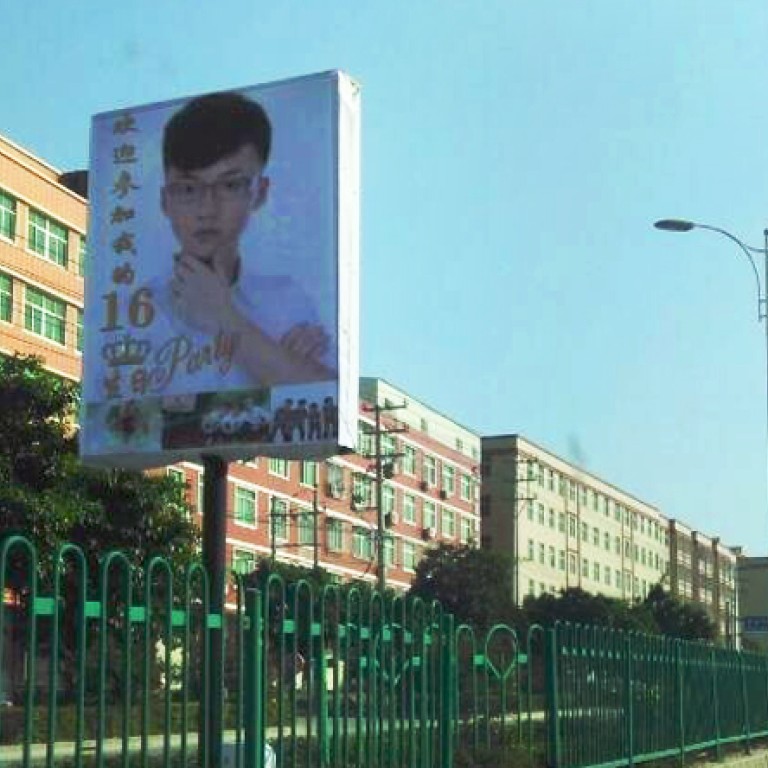 Giant party invitations adorn roadsides in China for boy's 16th birthday
Father in Fujian in China sets up 16 roadside billboards picturing son to mark 16th birthday
A family in southeast China set up 16 billboards along a busy main road to publicise and celebrate their son's 16th birthday, a mainland newspaper reported.
Photographs of the billboards, which read "You're welcome to attend my 16th birthday party", were uploaded on social media, attracting comment from internet users.
The signs were spread along 400 metres of road near Jinjiang in Fujian province, the Strait City Daily reported.
The boy's father, a businessman, told the newspaper he arranged for the billboards to invite friends and relatives to attend the birthday celebrations.
Putting up the messages cost 1,600 yuan (HK$2,000).
Not everybody seemed to be impressed.
One writer on social media posted: "If you're rich, you can do whatever you want."