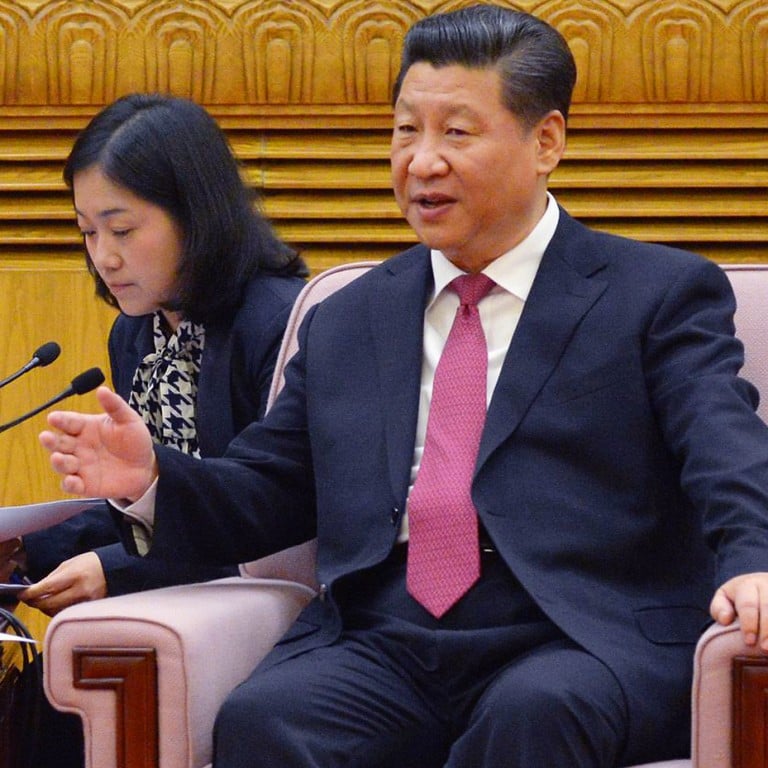 China to have 30 per cent stake, veto power under AIIB deal
Beijing to have more than a quarter of the new bank's voting rights
China will have the biggest stake and the largest share of voting rights in the newly formed Asian Infrastructure Investment Bank, giving it an effective veto in the institution.
The confirmation came on Monday as delegates from 50 countries signed up for the multinational lender at a ceremony in the Great Hall of the People, a move analysts described as a major diplomatic triumph for Beijing.
The bank's articles of agreement, which specify the new lender's initial capital and other details of its structure, give Beijing veto power over key bank decisions, which require at least 75 per cent support from members.
China has 26.06 per cent of voting rights. China will also put US$29.78 billion into the bank, giving it a 30.34 per cent stake.
President Xi Jinping shook hands with Hong Kong Financial Secretary John Tsang Chun-wah when entering the room to meet the delegates of AIIB members.
Addressing the delegates, Xi pledged to make the bank a platform of "openness, inclusiveness, [and] mutual benefit".
Indonesian Finance Minister Bambang Brodjonegoro said the AIIB's members would nominate and elect the bank's first president in August.
"Every regional member country can nominate their candidate to be the president of the AIIB," he said. Indonesia was not likely to make a nomination for president, but would "certainly compete for vice-president".
Seven of 57 prospective founding members - Denmark, Kuwait, Malaysia, the Philippines, Poland, South Africa and Thailand - did not sign the agreement, as they have not yet gained domestic approval. They have until the end of the year to do so.
View full list here (Source: Asian Infrastructure Investment Bank)
Zhao Changhui , an economist with the Export-Import Bank of China, said the development was a diplomatic triumph for China and emerging economies.
Beijing-based political economist Laurence Brahm said it was "the beginning of a new South-South financial architecture".
The lender, with an initial capitalisation of US$100 billion, will be operating by the end of this year, according to Finance Minister Lou Jiwei .
"This is an important initiative proposed by China to uphold more international responsibility for the economic development of Asia and the world," he said.
Ownership of the bank is in proportion to the members' economic power. Asian nations have 75 per cent of the shares. The bank's second-biggest shareholder will be India, followed by Russia, Germany and South Korea, none of which will have more than 10 per cent each.
This article appeared in the South China Morning Post print edition as: Deal seals China's big stake in AIIB