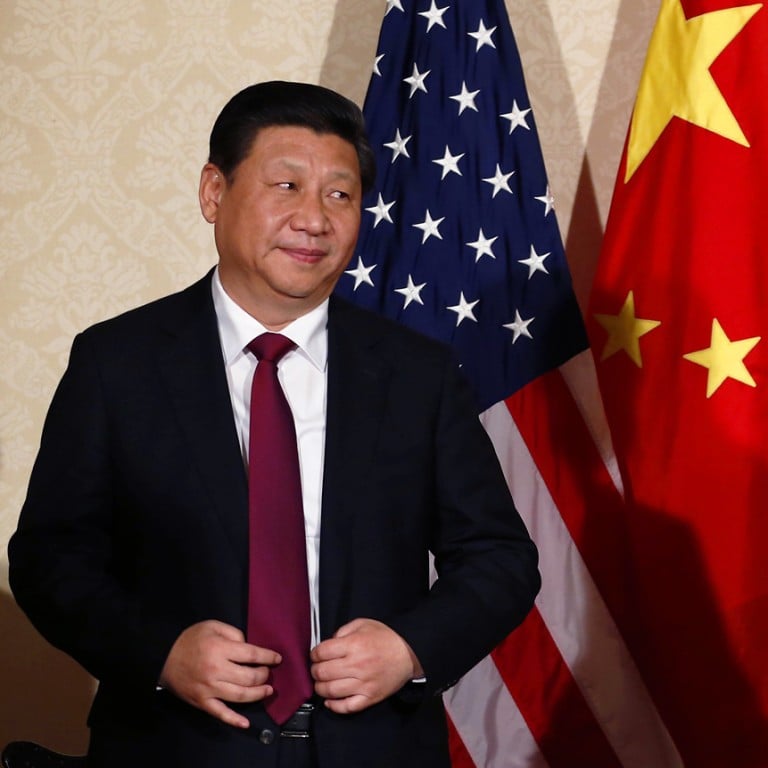 Sino-US bilateral investment treaty talks go down to the wire for Xi Jinping's state visit
Representatives from Beijing and Washington swap revised offers for an investment pact ahead of Xi-Obama summit next week
Beijing and Washington are hammering out a treaty that would give Chinese and US firms more access to each other's markets, smoothing the way for President Xi Jinping's US state visit next week.
The two nations have exchanged revised offers for a bilateral investment treaty (BIT), and Beijing is in talks with Washington to reduce the scope of so-called negative lists of sectors that are off limits to investors from the other country.
A Chinese source with knowledge of the talks and a US Trade Representative spokeswoman said revised lists were exchanged as top negotiators gathered in Washington last week.
Both sides are still reviewing the offers and the talks have not concluded.
Commerce ministry spokesman Shen Danyang yesterday said the investment treaty would be "an important topic" during Xi's summit with US President Barack Obama.
A US Trade Representative spokeswoman said a successful end to the BIT talks would rest on an "agreement on a high standard treaty text and a Chinese negative list that is limited, narrow, and represents a substantial liberalisation of the Chinese investment market".
As China's officials sought to make progress abroad, Xi set the tone at home at a top Communist Party reform steering group meeting on Tuesday, saying China would open its economy wider to the outside world and continue to welcome foreign investors. Xi said China should make "unswerving efforts" to attract foreign investment and foreign technology.
State media have talked up the prospect of progress in the treaty negotiations during Xi's US visit, but some observers said it would be hard for the two countries to reach an agreement so soon.
"Earlier this year, people were optimistic that the two sides would conclude talks on the negative lists during Xi's visit, but now it's understood that the negotiations will take some more time because it's really hard to narrow down our disagreements," Peking University international relations professor Jie Dalei said.
David Dollar, a senior fellow at the Brookings Institution, said China had a long negative list and it would have to shorten it "by a lot to reach an agreement". "[It's] more likely that the two sides will express a serious commitment to reach an agreement during 2016 but not have a specific outcome this time," Dollar said.
Kenneth Jarrett, president of the American Chamber of Commerce in Shanghai, said the Obama administration recognised the potential benefits of a BIT deal to the US business community, and he was confident that an agreement would be reached before Obama left office. 
"China's willingness to table an improved negative list offer will be critical," Jarrett said. "We [the American business community] would prefer to see the shortest possible negative list since that would open up new areas for participation in the Chinese economy."
Foreign investors have complained that market access in China has tightened. The American Chamber of Commerce in China last year said Chinese state firms had increased their control over certain parts of the economy in recent years.
Renmin University finance professor Zhao Xijun said Xi's remarks on Tuesday had sent a strong and reassuring message that China would advance efforts to open up the economy.
Zhao said China was poised to start a new phase of opening up that would go deeper and could face stronger resistance.
"The opening up we need now is not only introducing products or investment, but also technology, patents and talent," he said.
"It also requires [China] to build a better system … in line with international standards."
This article appeared in the South China Morning Post print edition as: Sino-U.S. treaty talks go right down to the wire