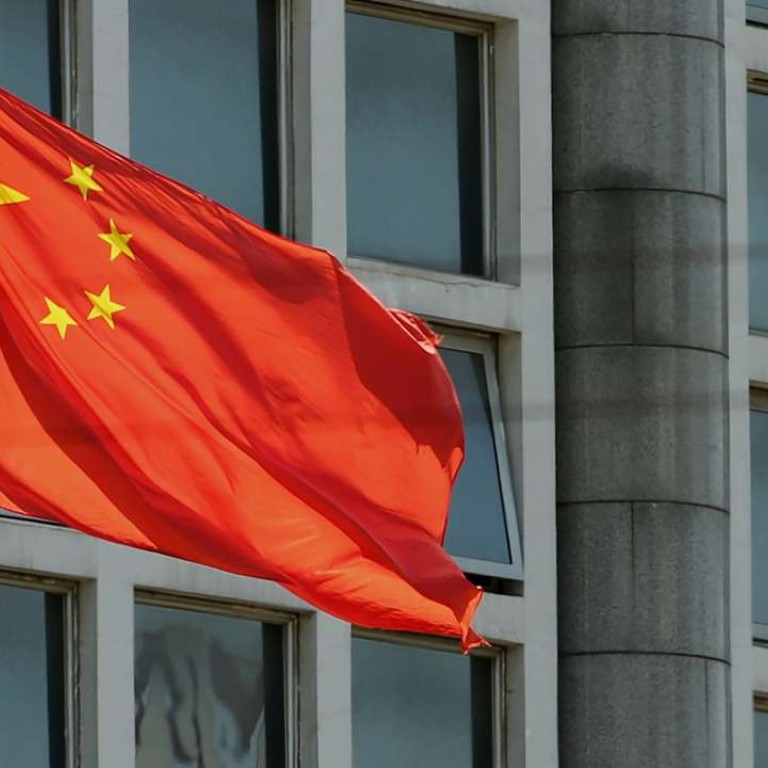 Taiwan losing out in 'diplomatic war' with Beijing as Sao Tome severs ties with island
Island insists it won't engage in 'dollar diplomacy' after losing West African nation as formal ally
A small west African nation has announced it will end diplomatic ties with Taiwan, in the latest sign of the diplomatic war between Beijing and Taipei heating up after US president-elect Donald Trump questioned Washington's stance towards the one-China policy.
Sao Tome and Principe – a former Portuguese colony with a population of 200,000 – said on Wednesday it would sever formal diplomatic ties with the Republic of China, Taiwan's official name.
The Chinese foreign ministry said it "appreciated" the decision and "welcomed Sao Tome and Principe back onto the correct path of the one-China principle".
Beijing did not specify if it would immediately set up formal diplomatic ties with Sao Tome, however.
Taiwanese President Tsai Ing-wen accused Beijing of squeezing Taiwan's international space.
"[Beijing's] diplomatic suppression is not aimed at a particular party, but all Taiwanese as a whole. Such conduct will not help the long-term development of cross-strait relations. Deliberately ignoring and dwarfing Taiwan in the international arena will only make Taiwanese feel humiliated and infuriated," Tsai said on her Facebook account.
Taiwan's foreign minister David Lee Ta-wei expressed "regret" over Sao Tome's decision, adding that the self-ruled island would not engage in "dollar diplomacy".
Lee was quoted as saying that Sao Tome severed ties with Taiwan because the island was unable to satisfy the West African nation's financial needs.
The island's deputy foreign minister Javier Hou said the termination of diplomatic relations would not affect Tsai's upcoming visit to Central America next month.
Sao Tome's move comes weeks after Trump's protocol-breaking phone call with Tsai and his tweet suggesting that Washington did not have to abide by the one-China policy, which has been the bedrock for Sino-US relations for the past four decades.
Most countries recognise Beijing as China's legitimate government.
Sao Tome's decision leaves Taiwan with diplomatic ties with only 21 countries, mostly small states.
Beijing, with its deep pockets and global clout, appears to have the edge in the diplomatic war with Taipei, squeezing the international space that the self-ruled island occupies.
Beijing regards Taiwan as a renegade province with no diplomat rights, though the island has been ruled separately since 1949 when communist forces defeated the Kuomintang.
The two sides came to a diplomatic "truce" in 2008 after Ma Ying-jeou, of the pro-Beijing KMT, became the island's president.
But relations have soured since Tsai Ing-wen, of the independence-leaning Democratic Progressive Party, won the presidency earlier this year. She has since refused to endorse the 1992 consensus, on which Beijing says cross-strait ties are based.
The consensus is an understanding between both sides that there is only "one China", but that each side could have its own interpretation of what constitutes "China".
In March, Beijing resumed relations with Gambia, another former Taiwan ally in Africa. Gambia severed ties with Taipei in 2013. Beijing and the Holy See also appear to be stepping up communication.
But Hou said the Vatican would not cut diplomatic relations with Taiwan as least in the near-term.
"The Holy See is different. It's not a secular state, and the pontiff is the supreme leader. So no problems exist like dollar assistance. We are still maintaining communications. And at least in the short term, the Holy See will not severe ties with Taiwan," Hou said.
Ross Feingold, a senior adviser at DC International Advisory, said Beijing appeared to have ended its diplomatic "truce" with Taiwan and persuaded another small country to break off relations with the island.
"China has the leverage to offer greater aid and trade than Taiwan can, and can also determine the timing for when remaining countries can switch recognition," Feingold said. "Taiwan must prepare for more of the remaining countries to switch, and have strategies to maintain its presence in international organisations."
He said Wednesday's announcement was timed in part to detract from Tsai's Tuesday press conference that revealed details of her upcoming trip to Central America.
Additional reporting by Stuart Lau and Kristin Huang
This article appeared in the South China Morning Post print edition as: Taipei loses another diplomatic ally in Africa